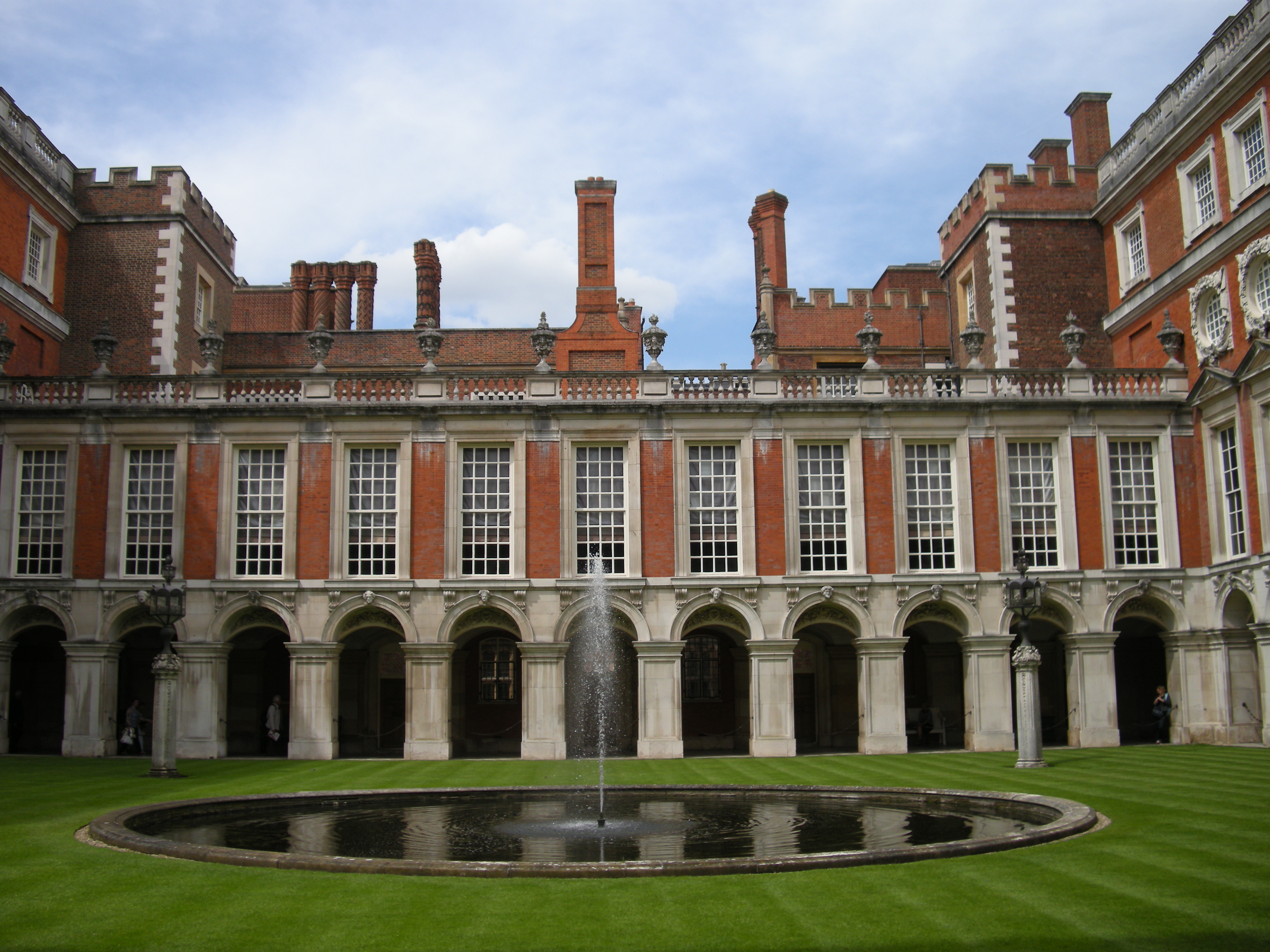 I wrote this for essentialsurrey.co.uk
I went to Hampton Court Palace to see the 'Glorious Georges' exhibition.
Hampton Court Palace is commemorating the 300th anniversary of the Georgians with a special exhibition on the rise of the Hanoverian succession to the throne of Great Britain. The exhibition is held within the suite of rooms which were once occupied by the future George II and his wife Princess Caroline.
Please click here to read the full story.
Beautiful Georgian clothes made from crisp white linen form part of the display: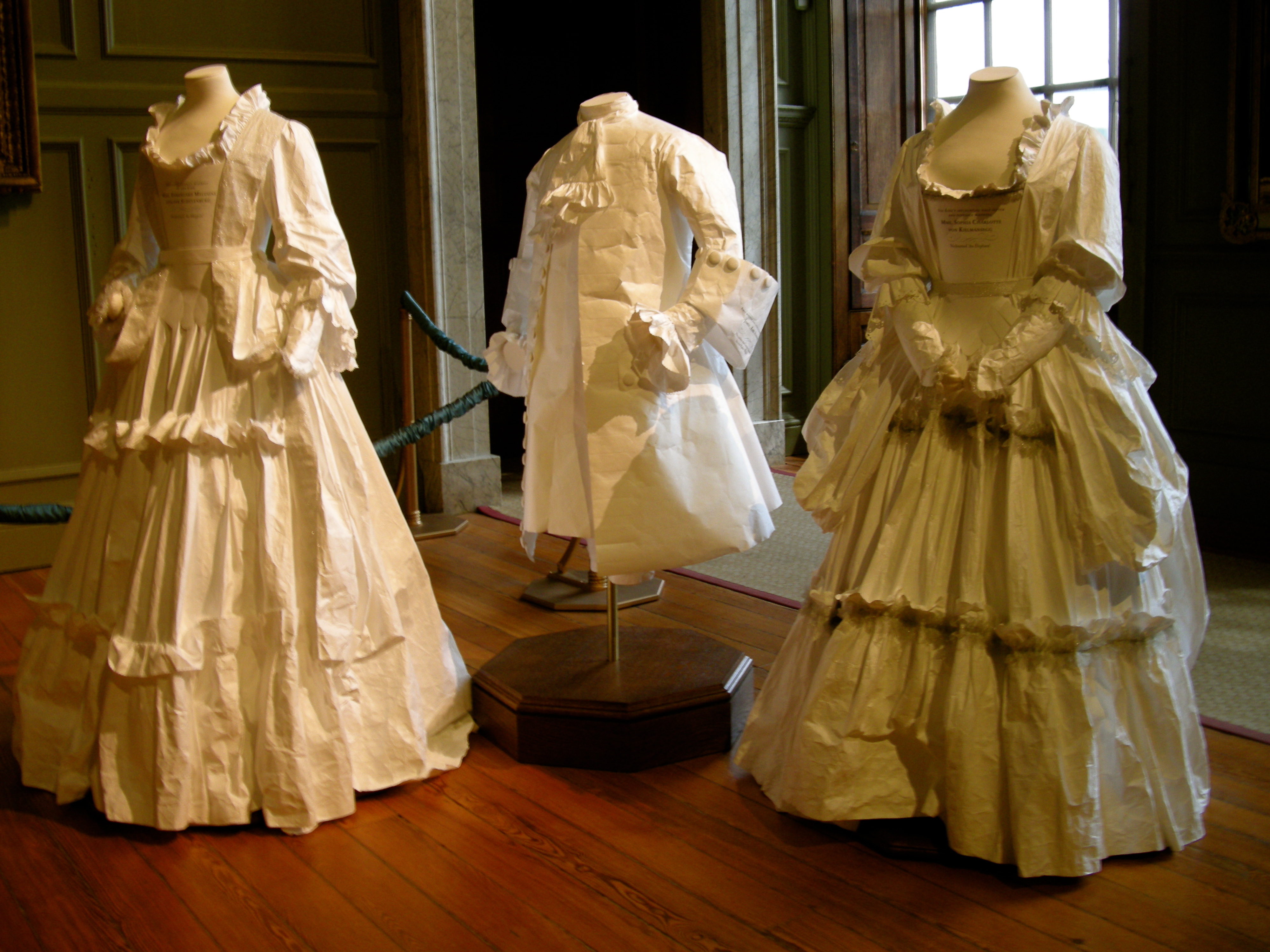 And in the Drawing Room you can catch up with the Prince of Wales over a game of cards!
And as you walk down the panelled corridor you get to the dramatic Oratory…
When you leave to go to the gardens, you're somehow arrested by the striking staircase: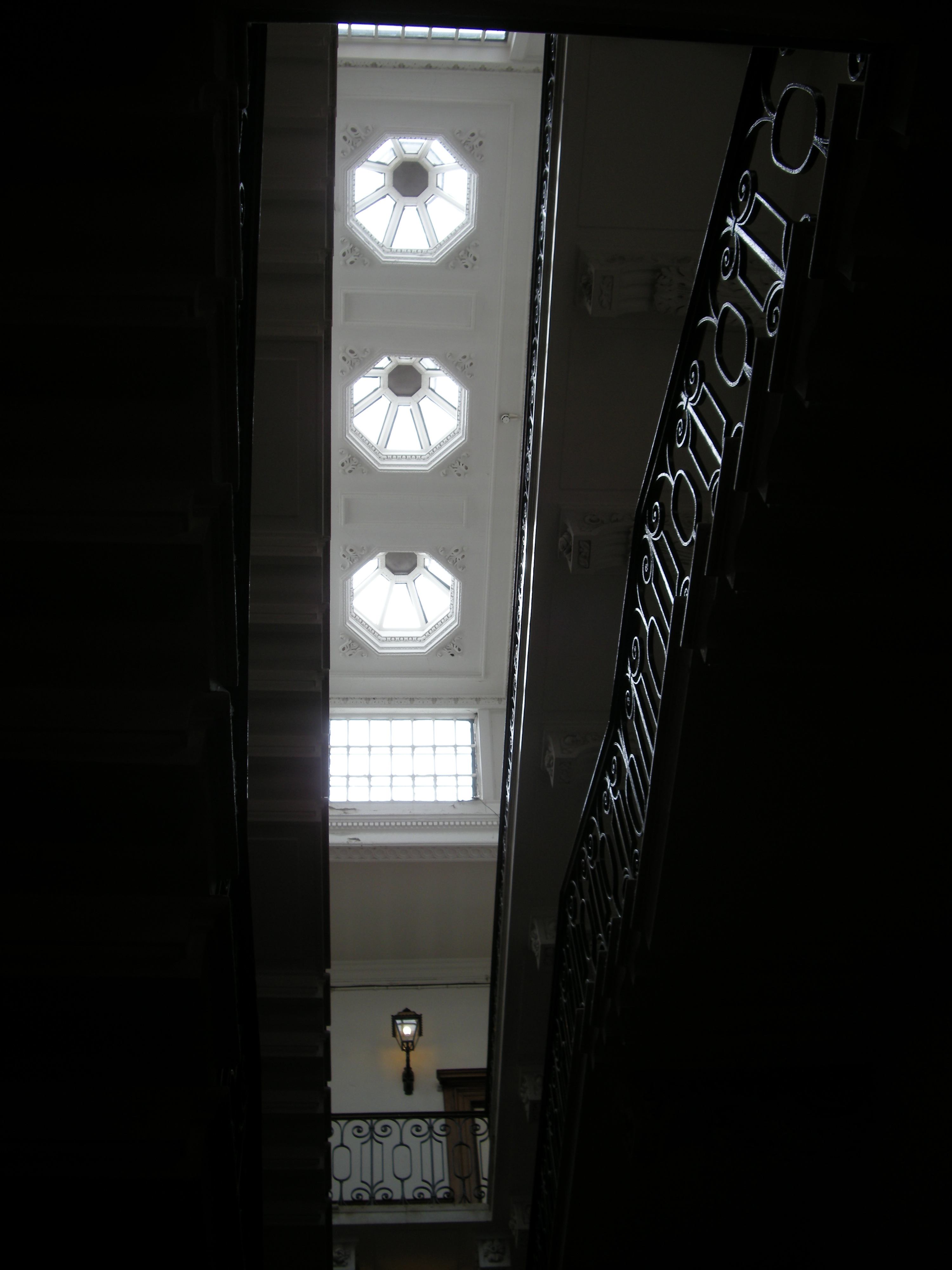 And take a peep in the garden and get lost in the maze!

As I said at the top, please click here for my full review of the marvellous exhibition!