I went to the RHS Hampton Court Flower Show on the Press Day – the very first day of the show.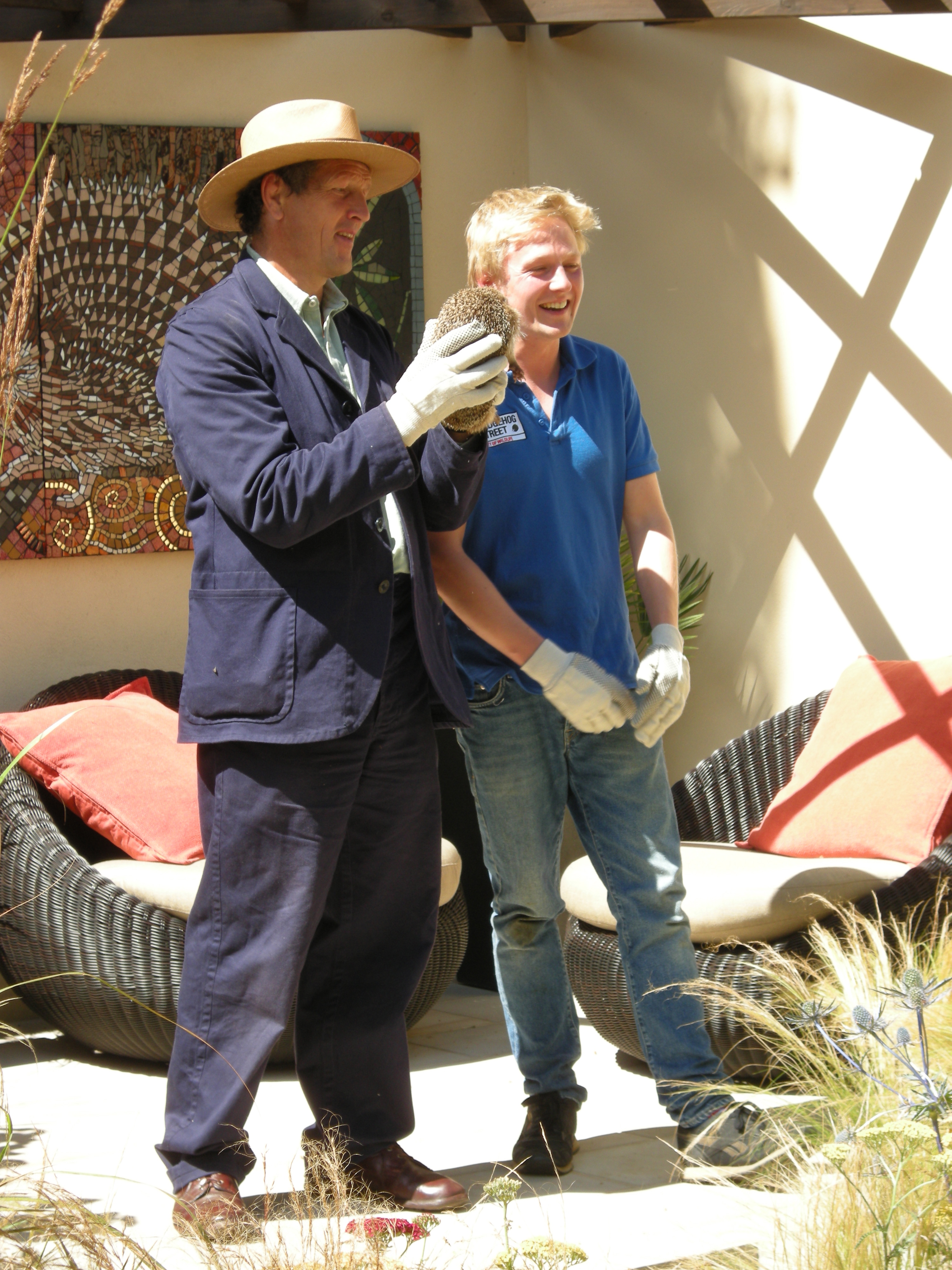 Yes, that is Monty Don holding a hedgehog.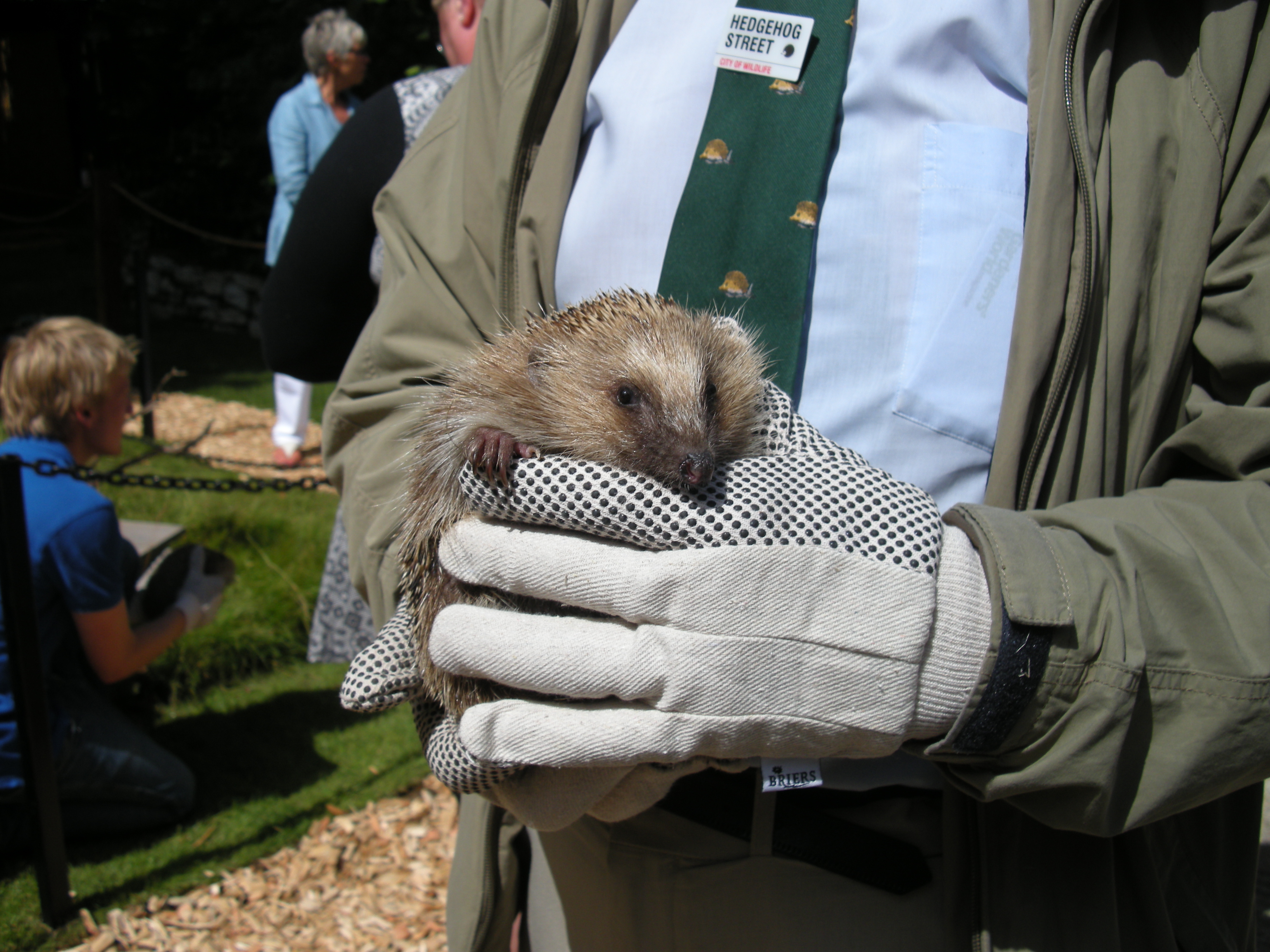 I am reliably informed that she was very wriggly!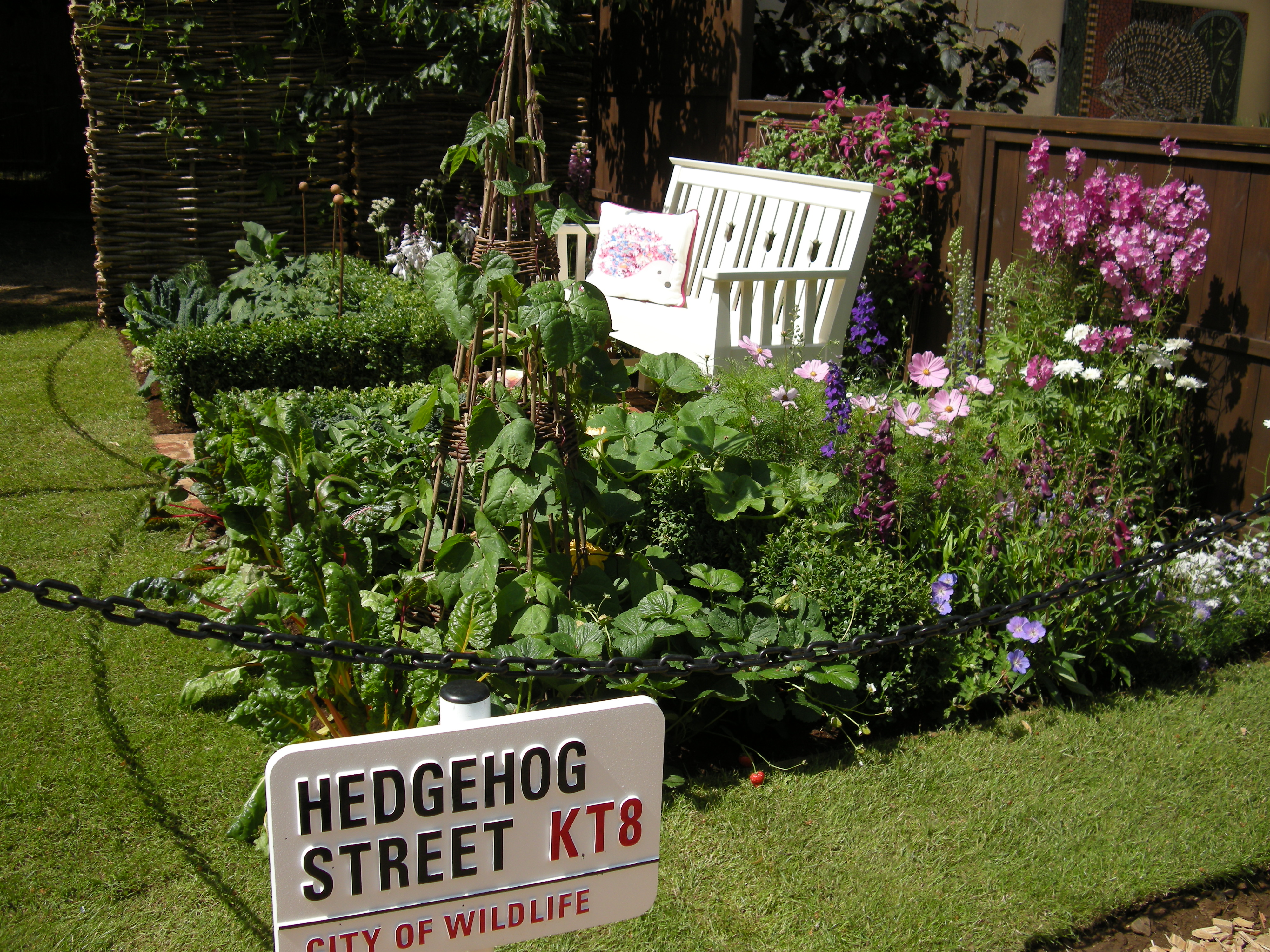 This is the Hedgehog Street garden, which is designed to show how you can stop the decline in the number of hedgehogs.

Here's comedian Bill Bailey standing outside the Essence of Australia garden.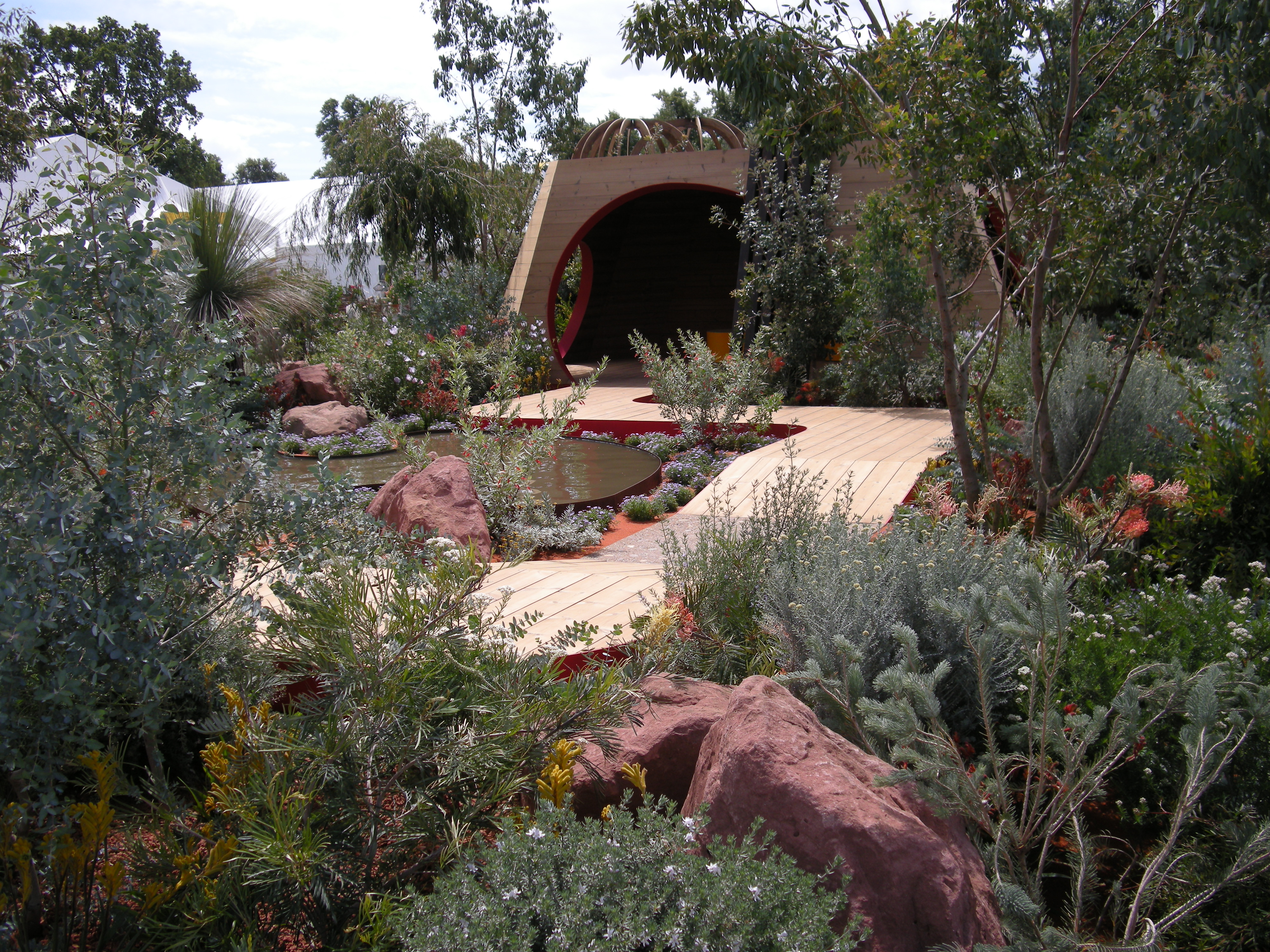 It celebrates the diversity of the flowers and landscapes in Australia and was designed by the Royal Botanic Gardens in Melbourne.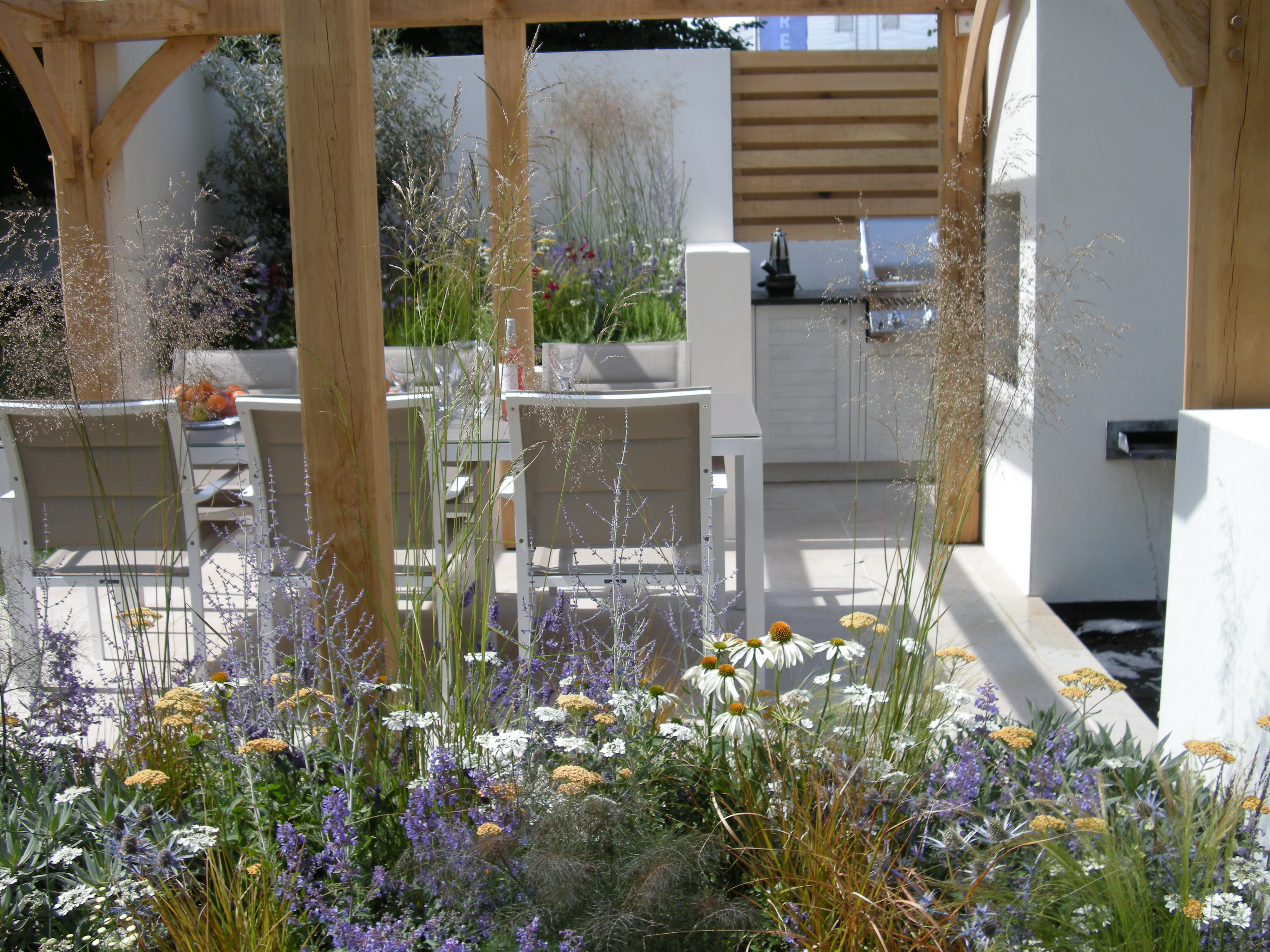 The Alfresco Garden: A modern space, showing an almost outdoor kitchen. I love the pretty window box style planting, as it makes you feel like you're standing outside peering into a lit-up kitchen (which we all love to do, right?). Soft, hazy planting against cool timber lines.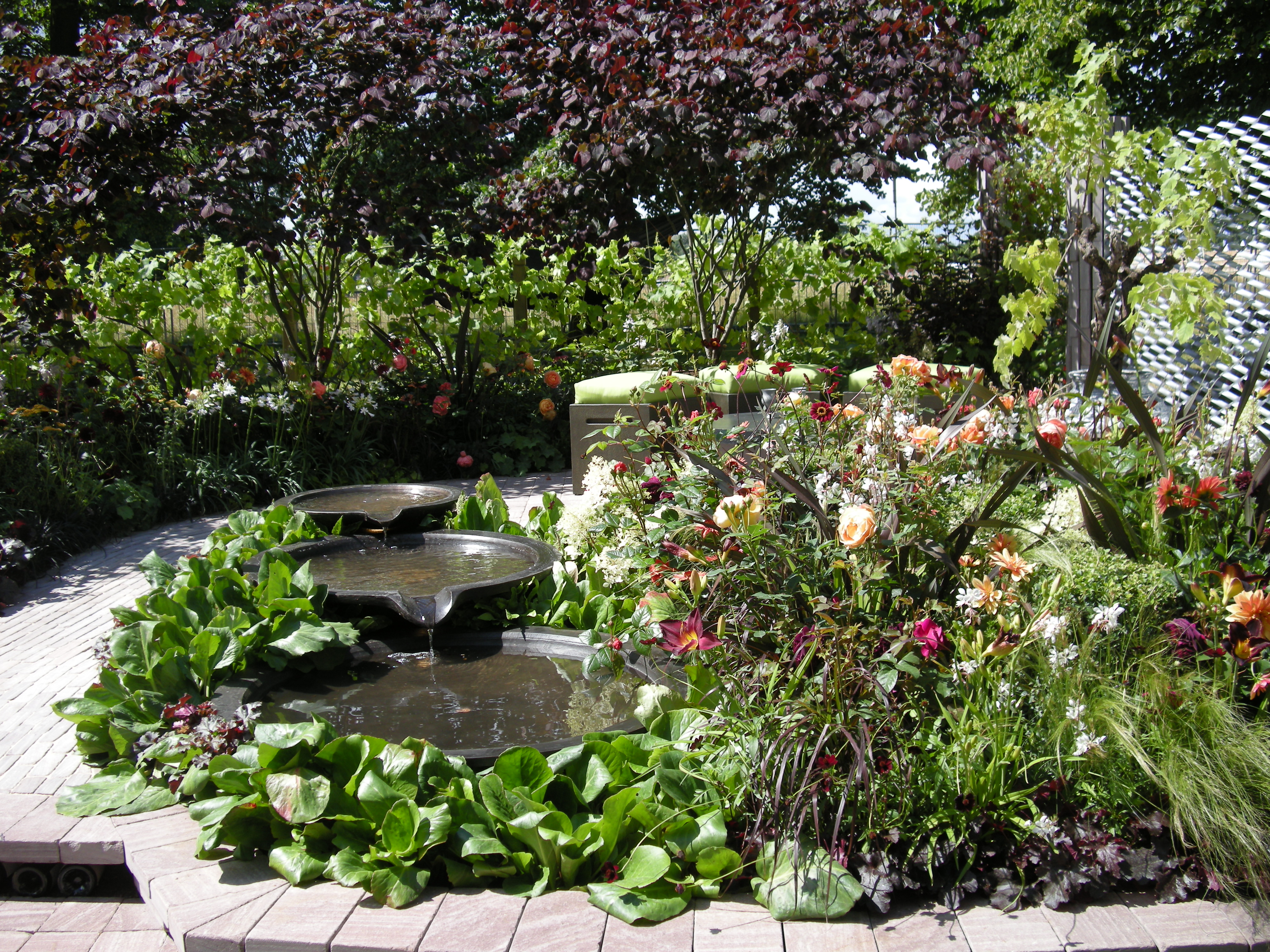 Here's one of the gardens on a set budget of £10,000. This is called the Bacchus Garden, inspired by Bacchus, the Roman god of wine, and by Hampton Court's Great Vine, the largest grape vine in the world.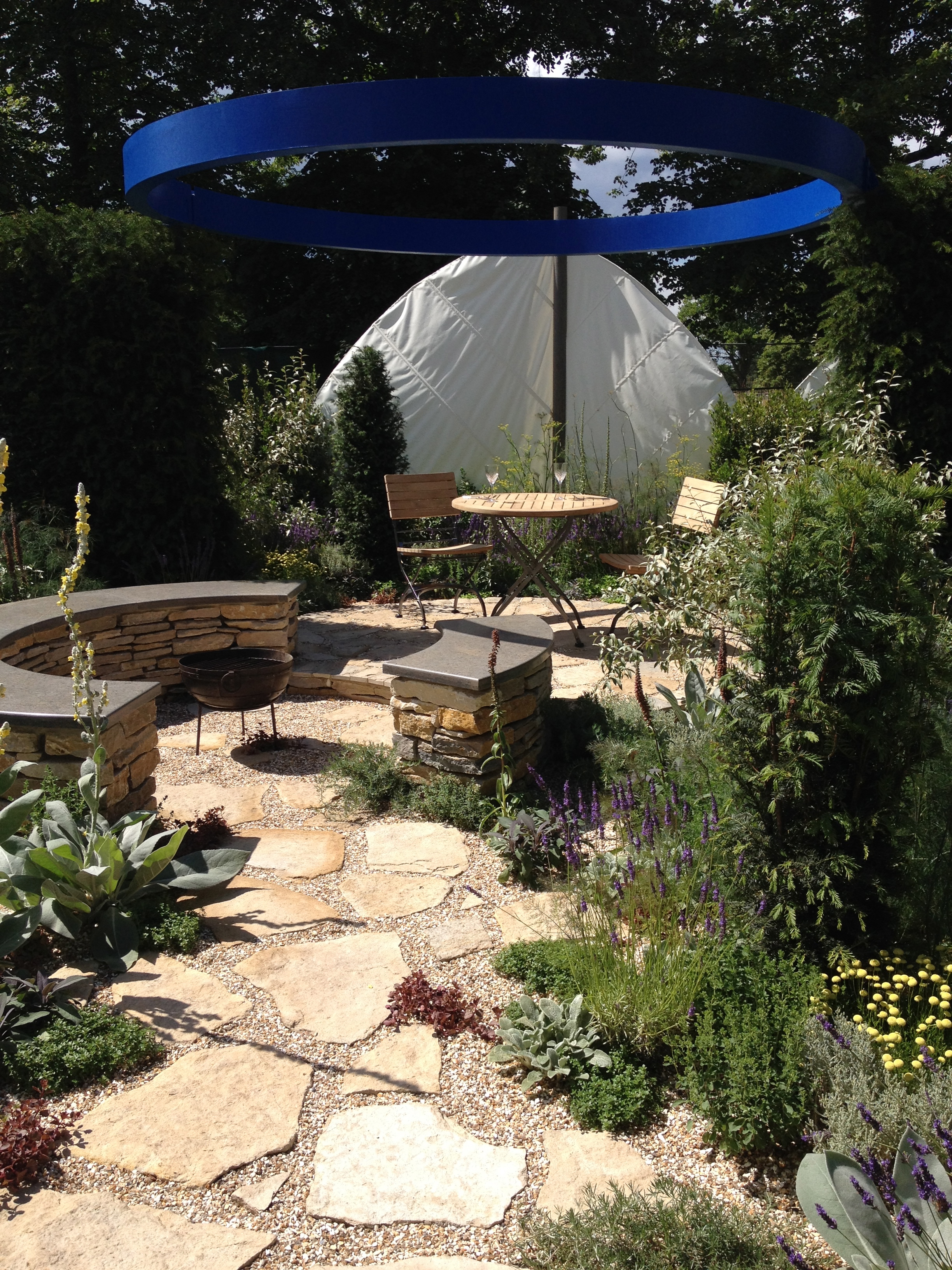 Say 'Hello' to the Halo Garden! With a budget of £13,000 it is Mediterranean-style and includes features of a traditional Greek island.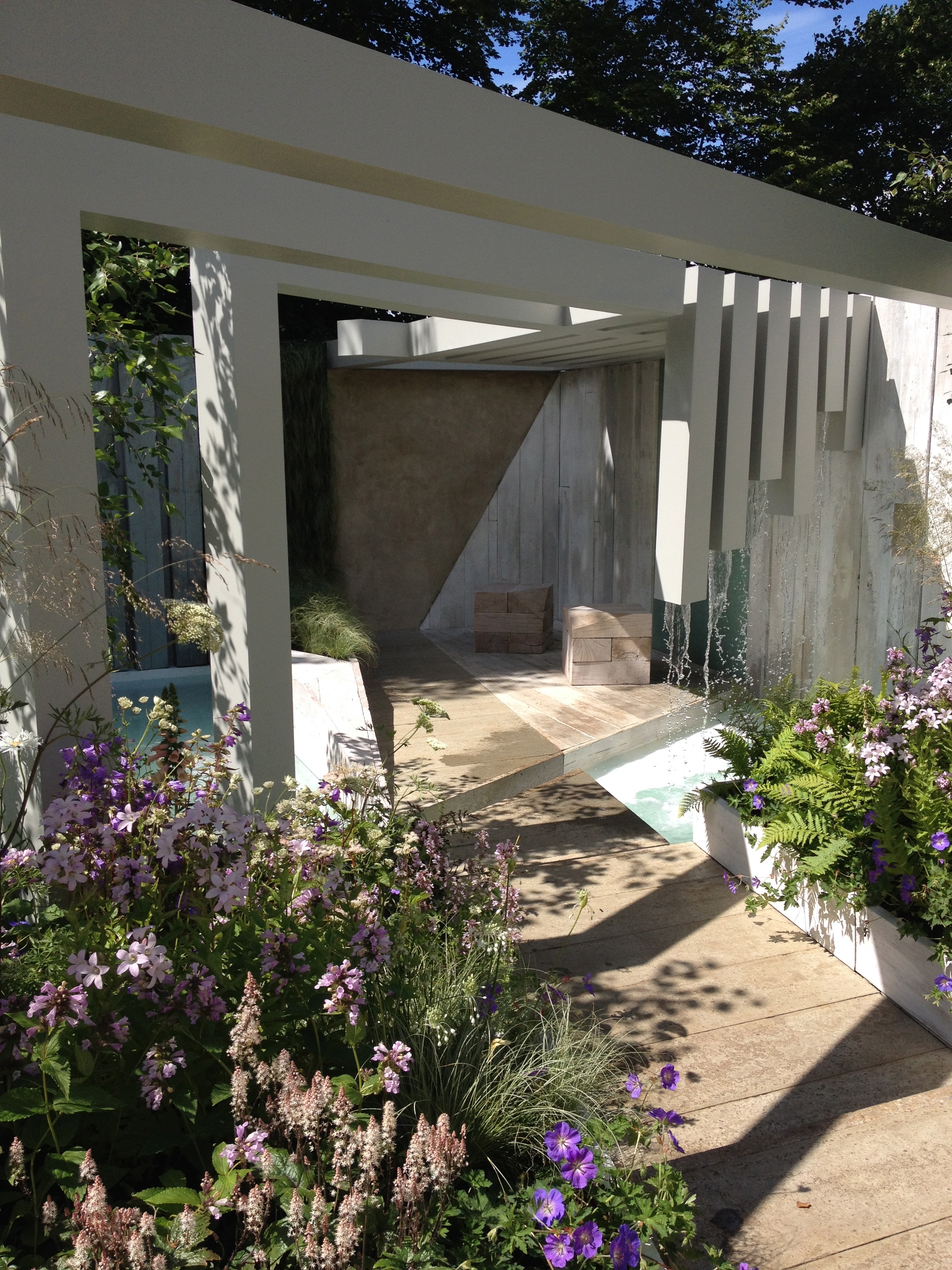 This is the absolutely beautiful Solitude garden. The soothing sound of running water, sheltered seating and sophisticated planting gives this garden a calm reflective quality.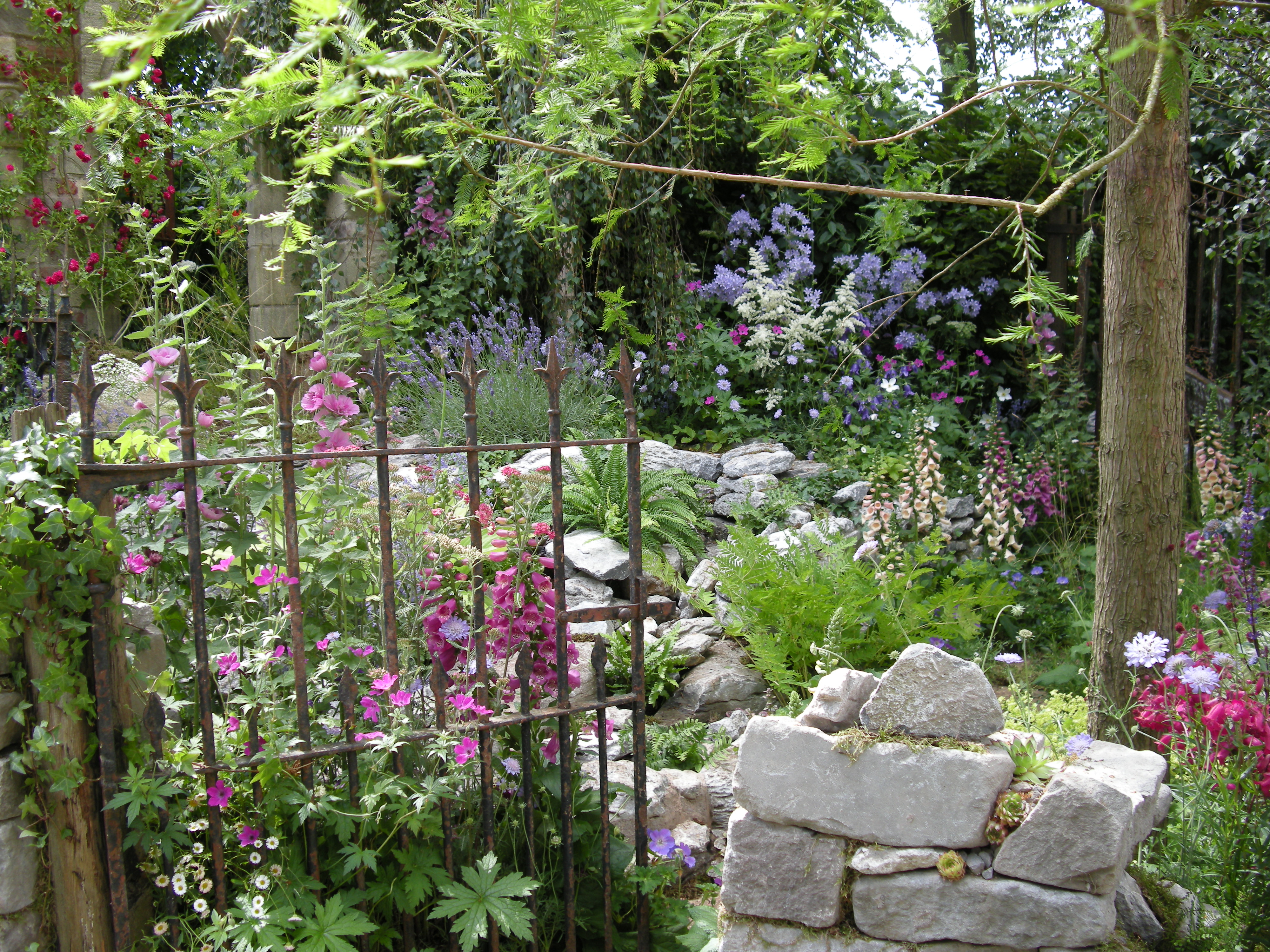 The Forgotten Folly garden was one of my favourites. It's a garden where nature has been allowed to reclaim some space, as flowers pour out of every corner, uncontrollably bursting with joy.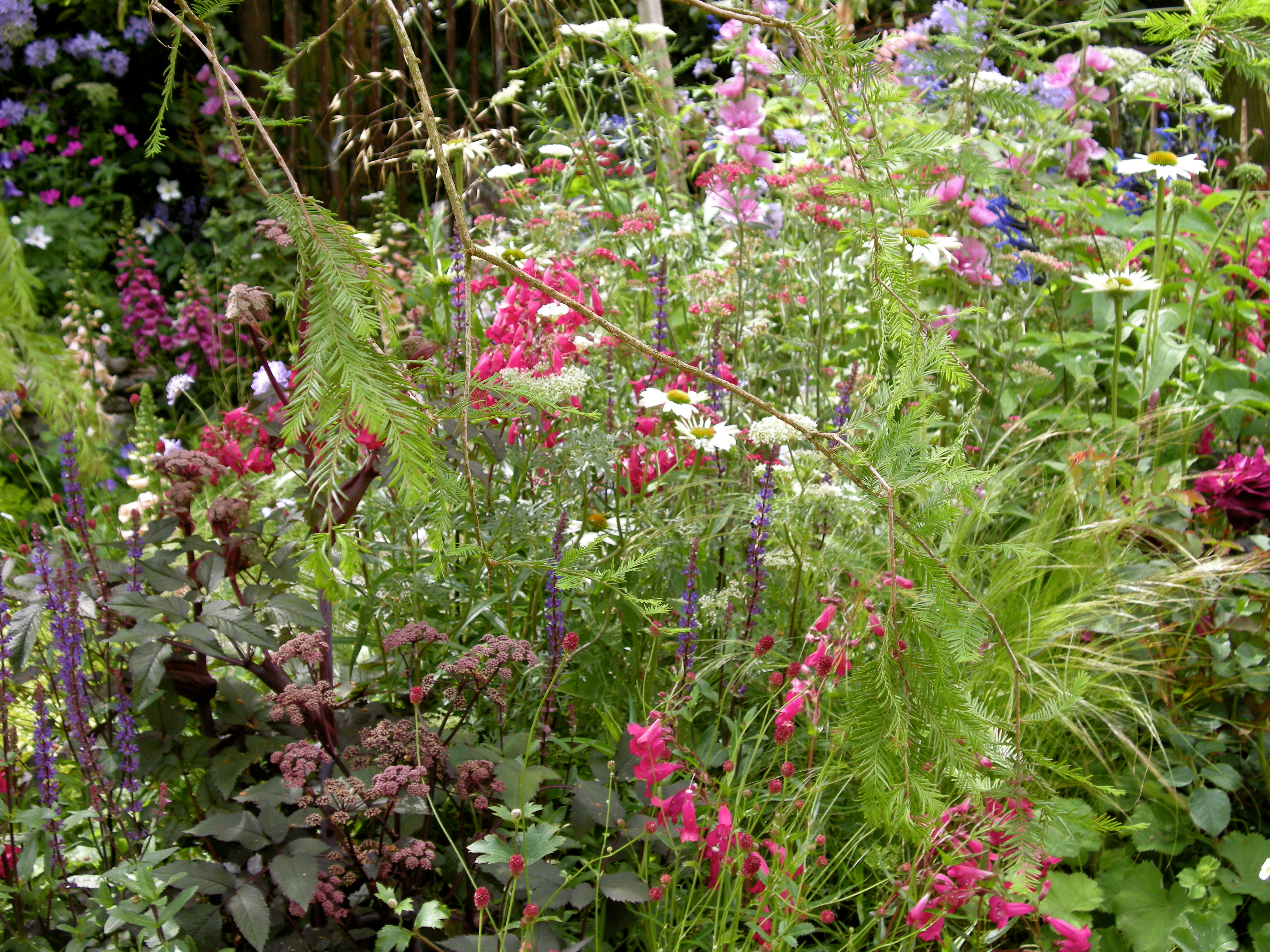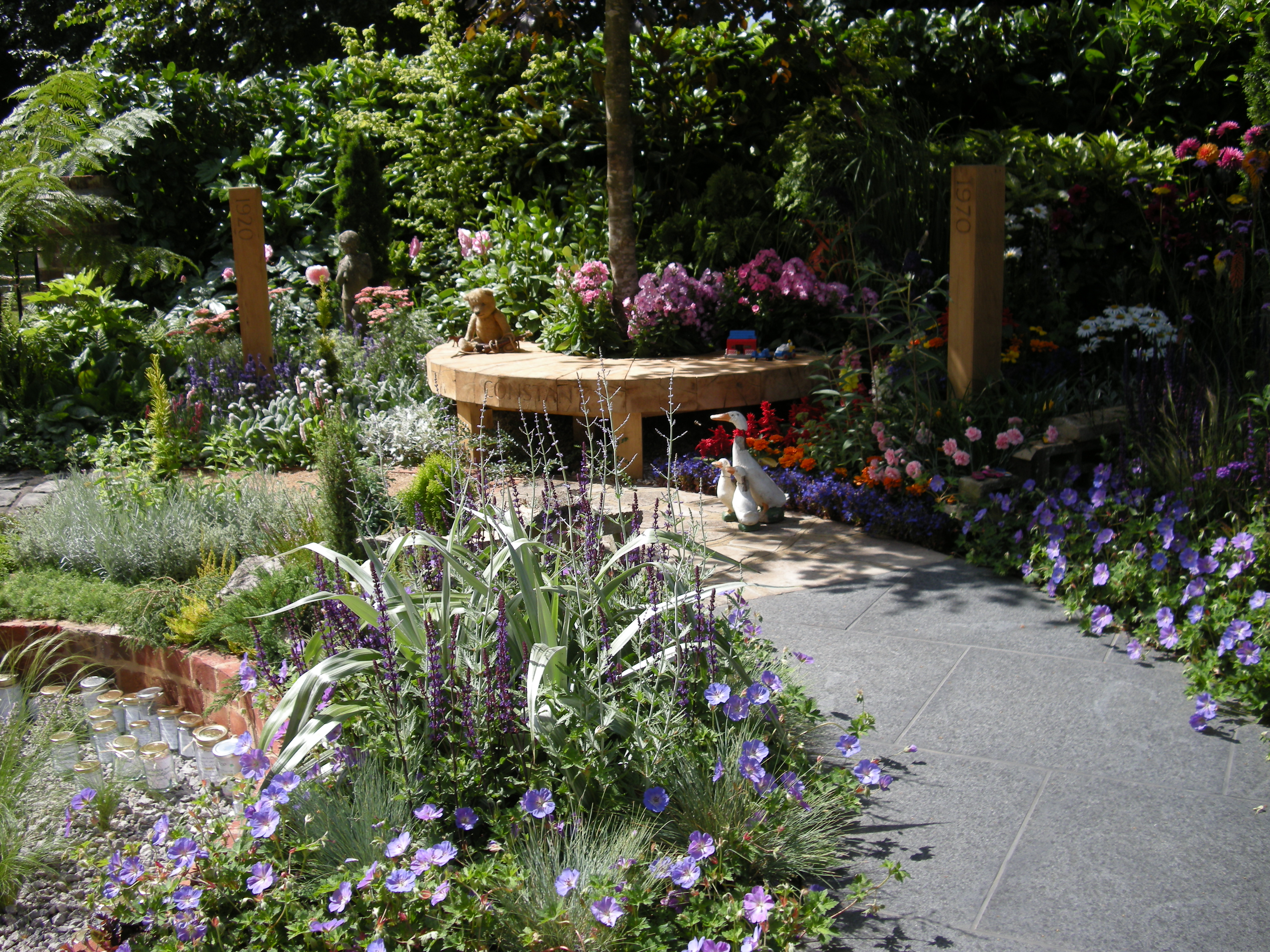 The NSPCC Legacy Garden marks 130 years of the NSPCC and it focuses on the important work of the charity over the years. The word 'Constant' is engraved into a bench under an adorable teddy bear and you can read messages from supporters in glass jars.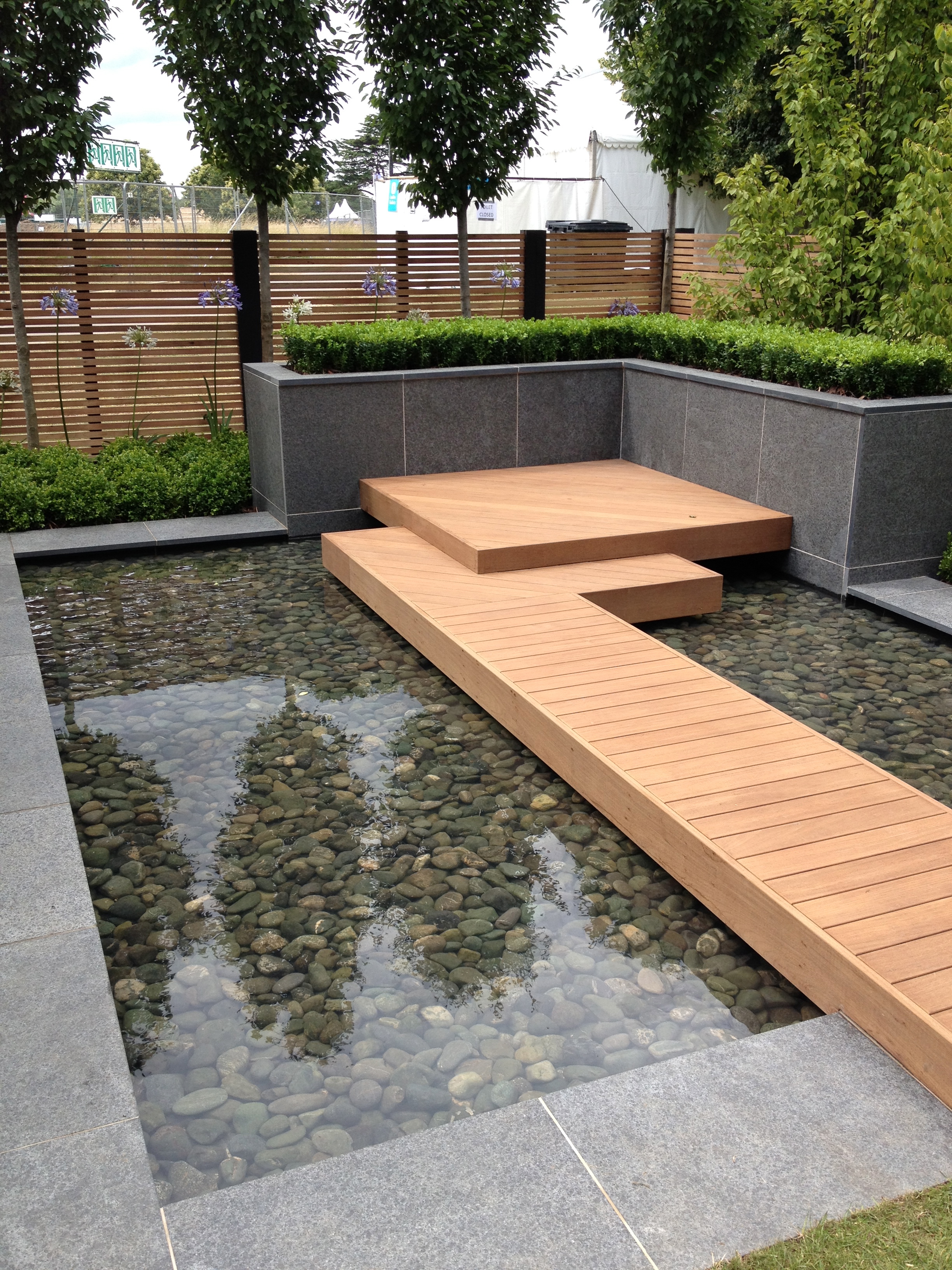 Sleek and chic, I think this garden would suit a little London mews house.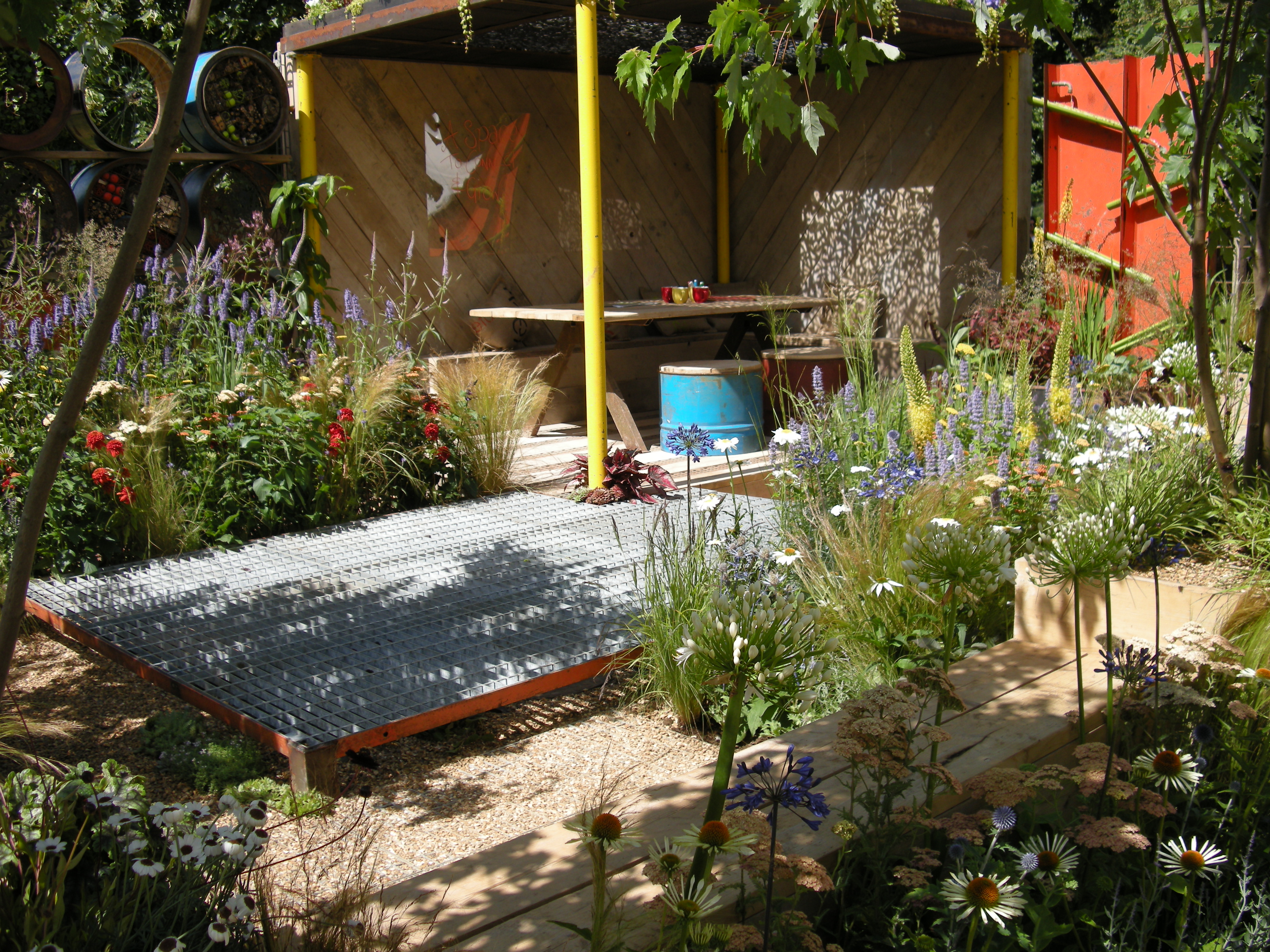 Colourful and eye catching, this garden has been built from recycled materials and feels like a hub of creativity and fun!
The rose tent is fantastic and superbly fragrant.
And (of course) I was drawn to the delicious 'Growing Tastes' tent: 

You can satisfy your inner shopper by calling in at one of the stalls in and around the tent:
And quench your thirst at the Laurent-Perrier champagne tent:
This is The One Show garden, inspired by the Roman city of Bath. I love the 'haze' created by the flower heads.
I like this picture: you can just about see Hampton Court Palace through the modern structure of the wooden frame.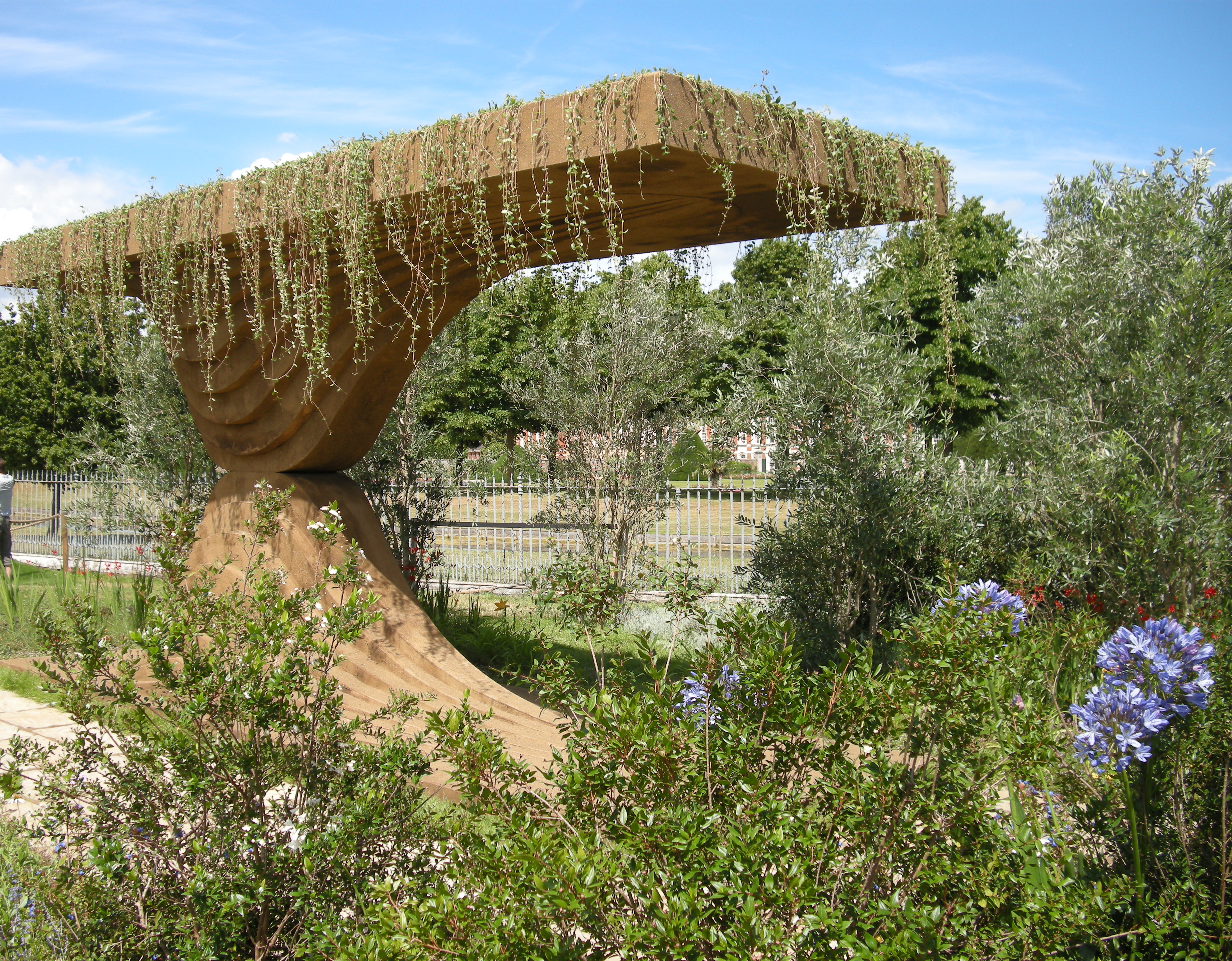 As you can see, I had a fantastic day!


More about what's on at Hampton Court Palace here.