I went to Hampton Court Palace to see the Cumberland Art Gallery – a newly restored suite of rooms housing an inspiring collection of masterpieces by artists – including what may be Caravaggio's earliest surviving painting, Rembrandt's self-portrait aged 36 and portraits by Hans Holbein the Younger.
The art in the gallery is principally from the Royal Collection, held in trust by Her Majesty Queen Elizabeth II for her successors and the nation.
In the gallery is a spectacular, yet intimate, room of paintings by Canaletto showing views of Venice (the room was in fact originally a large light closet!). Canaletto's images are like selective, photo-shopped postcards: he would often straighten or narrow the Grand Canal and improve less interesting buildings – or leave them out altogether. The collection of 12 paintings in the gallery were commissioned for Canaletto's principal patron and agent Joseph Smith – banker, art dealer and later British Consul in Venice, and they take in almost the whole of the Grand Canal.
Also in the gallery are beautiful paintings by Van Dyck, Bassano, Gainsborough and a rare landscape thought to be by Titian.
The gallery occupies four remaining rooms of what was once the apartment of William Augustus, Duke of Cumberland, younger and favourite son of George II. The architect William Kent designed and decorated the interiors for the 10-year-old prince between 1731 and 1732. Kent embraced the latest Georgian fashion but was also inspired by the surviving Tudor decoration at Hampton Court. It took two years of research for Kent's Cumberland Suite to be returned as closely as possible to his original scheme.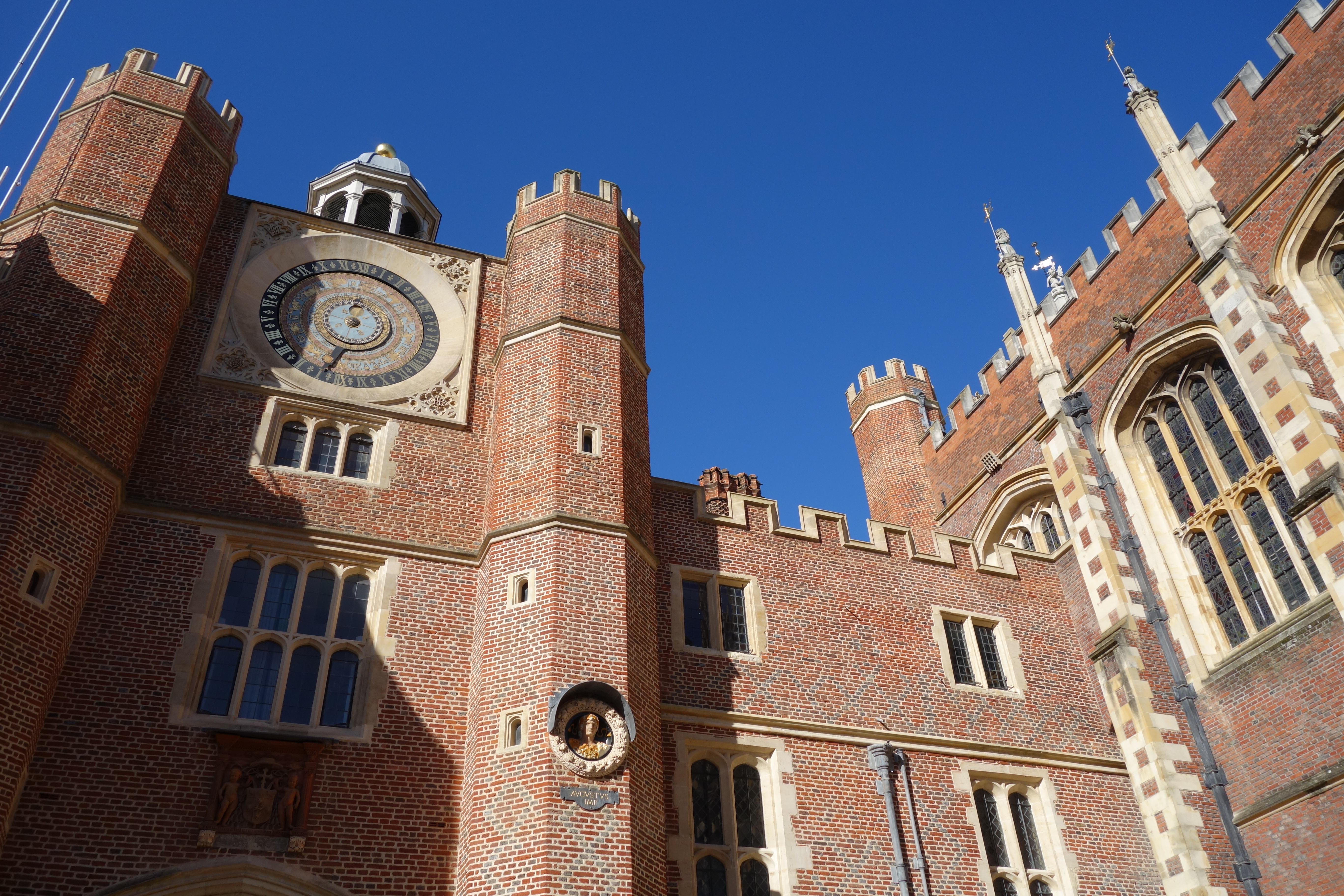 While I was there I had a walk round Hampton Court Palace and conformed to my inner shutter-chops eccentricities.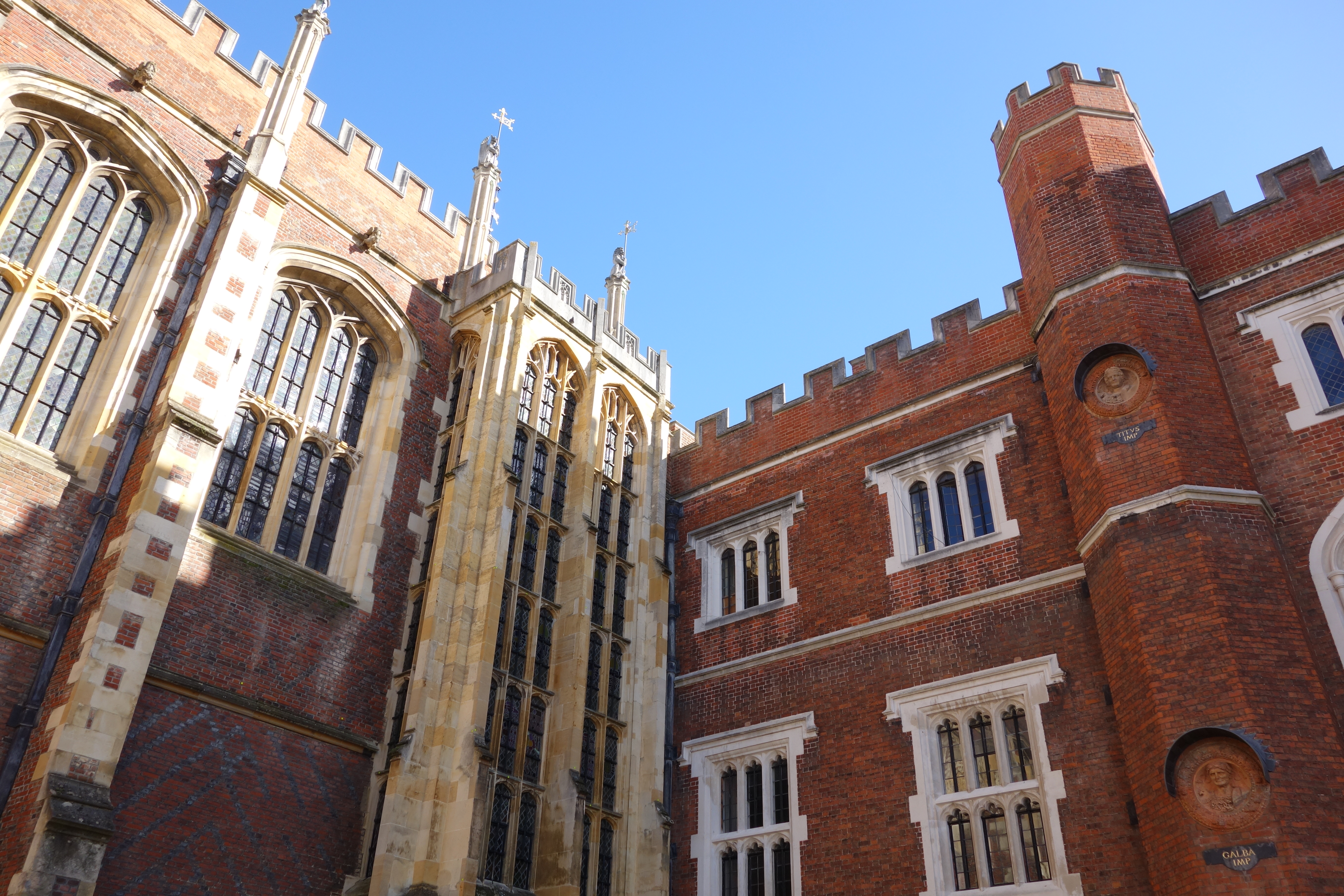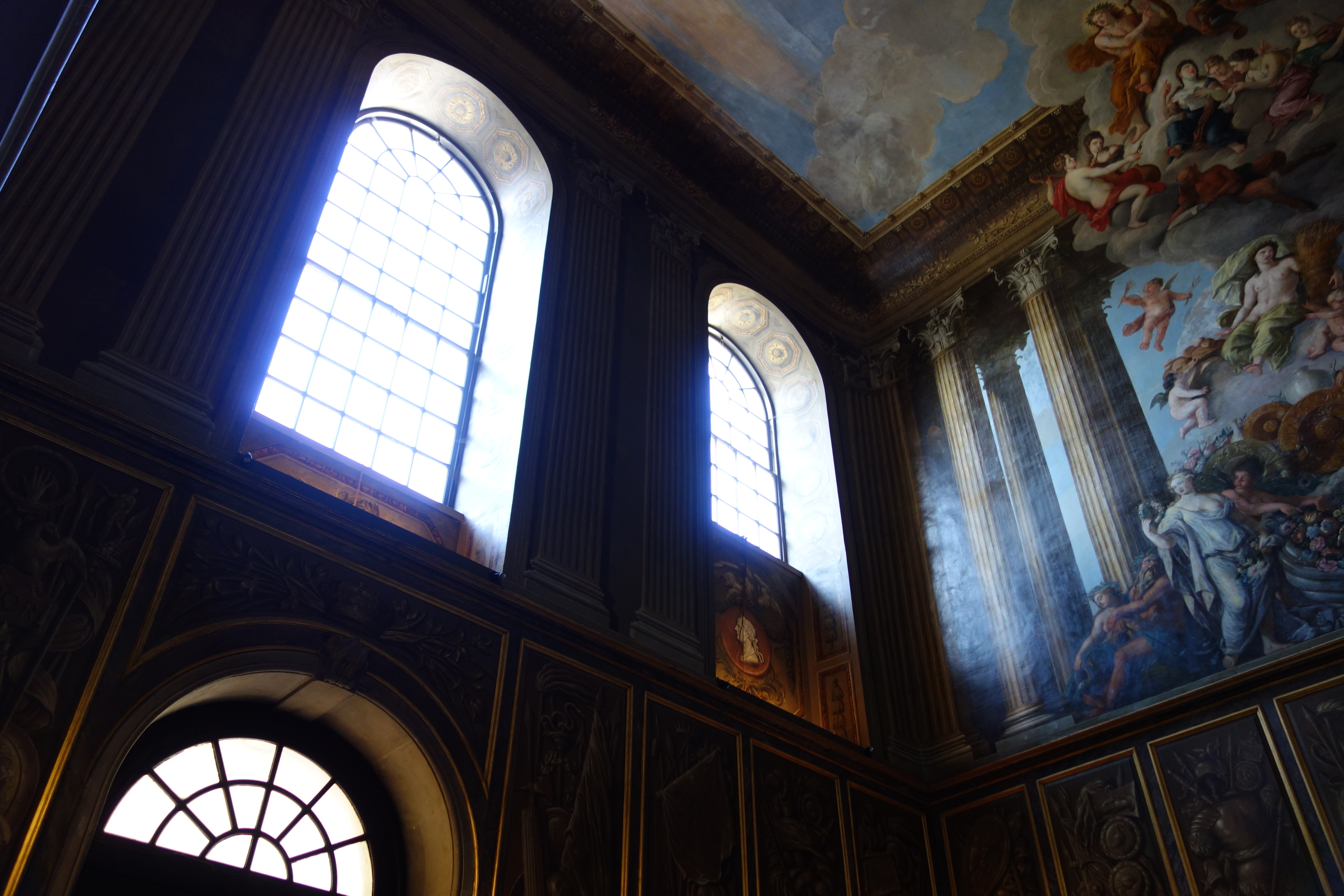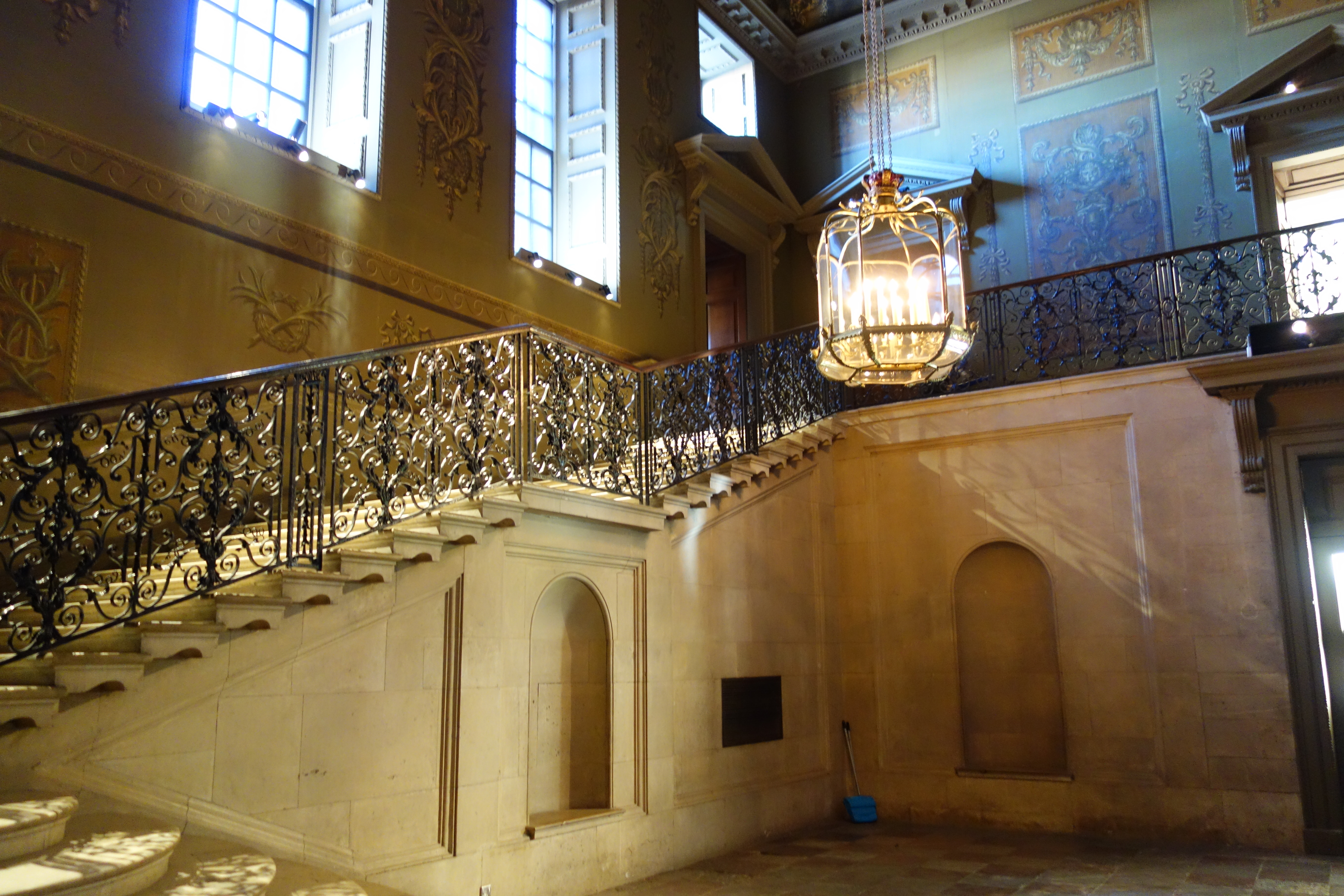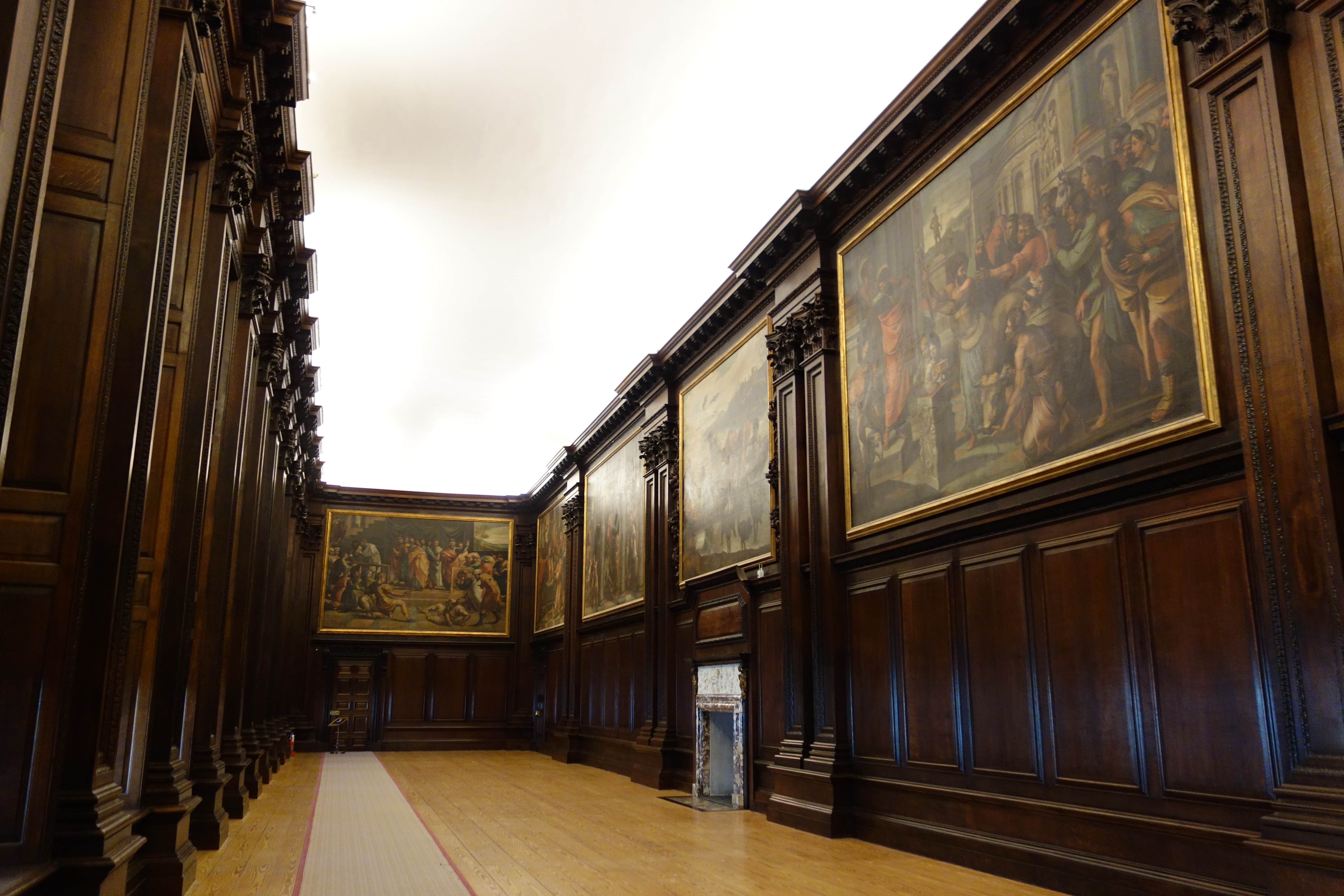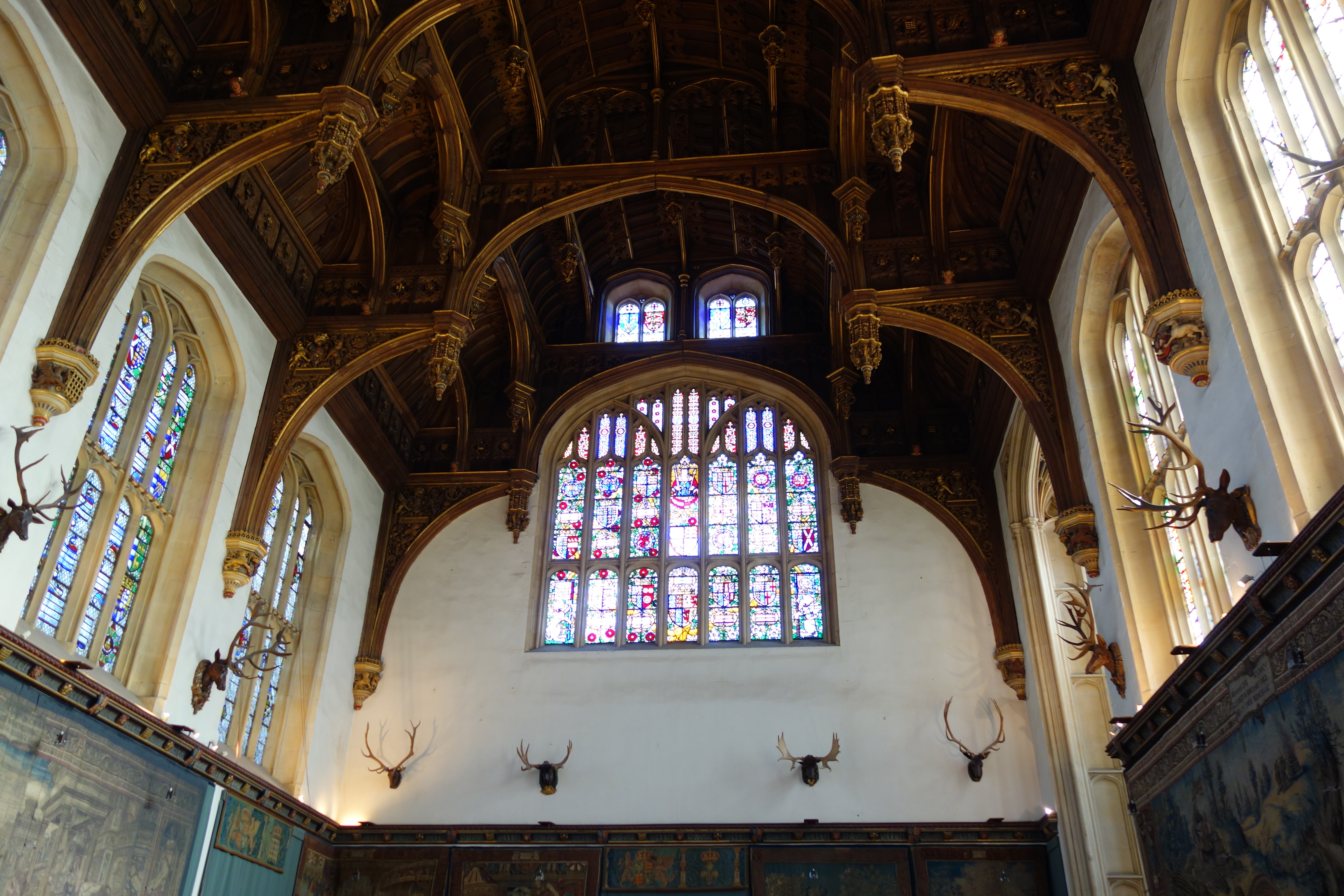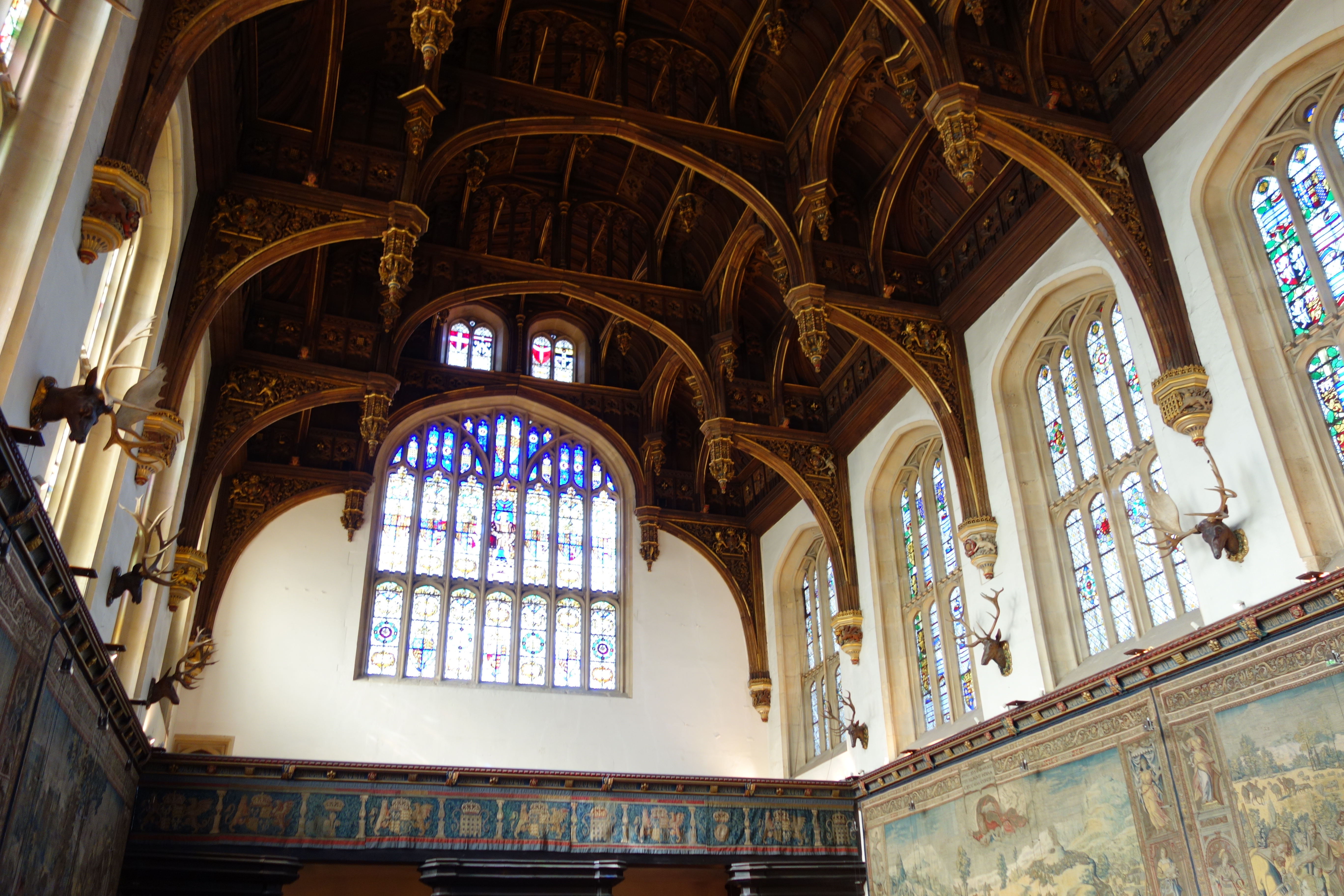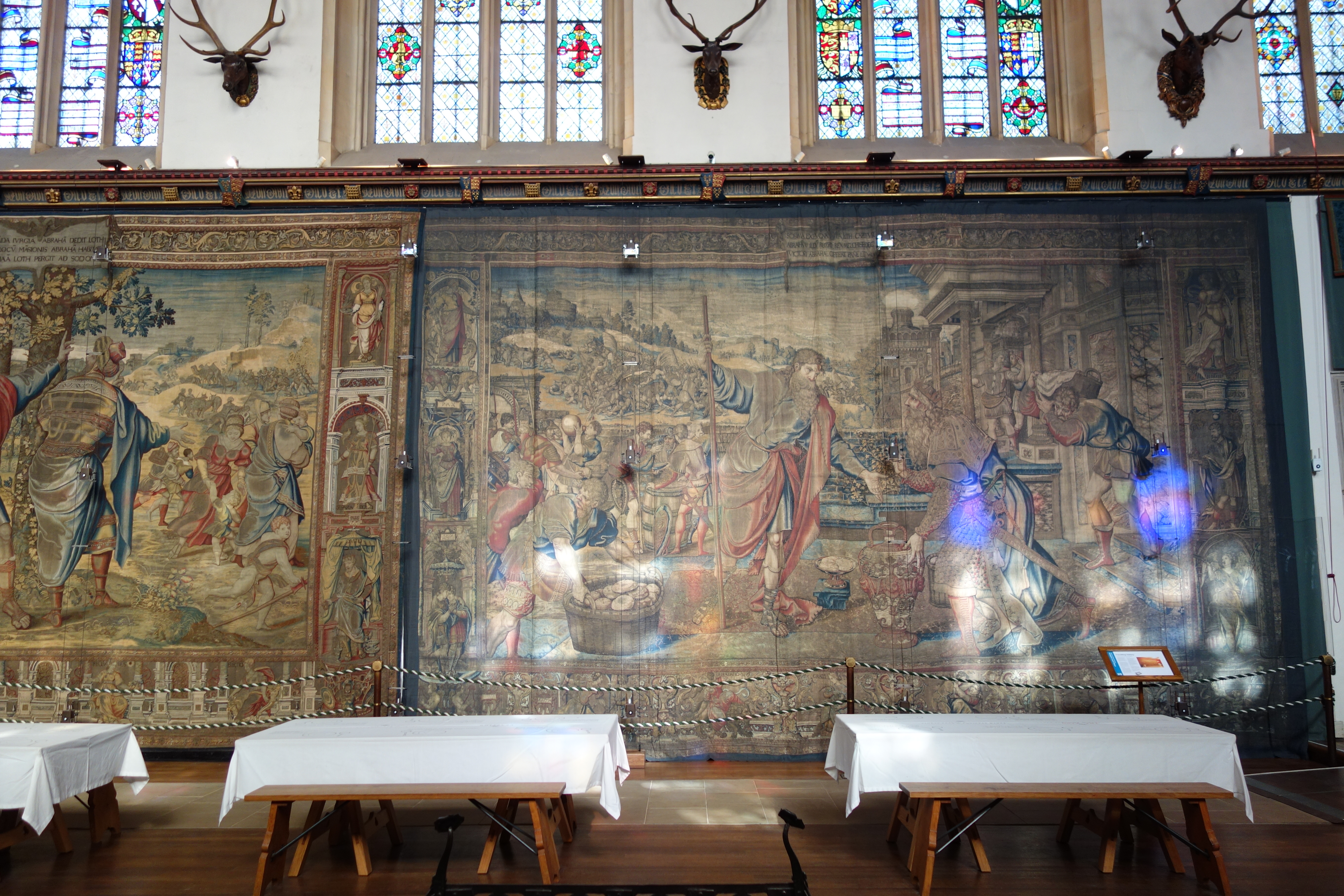 These spectacular Tudor tapestries in the Great Hall are nearly five hundred years old!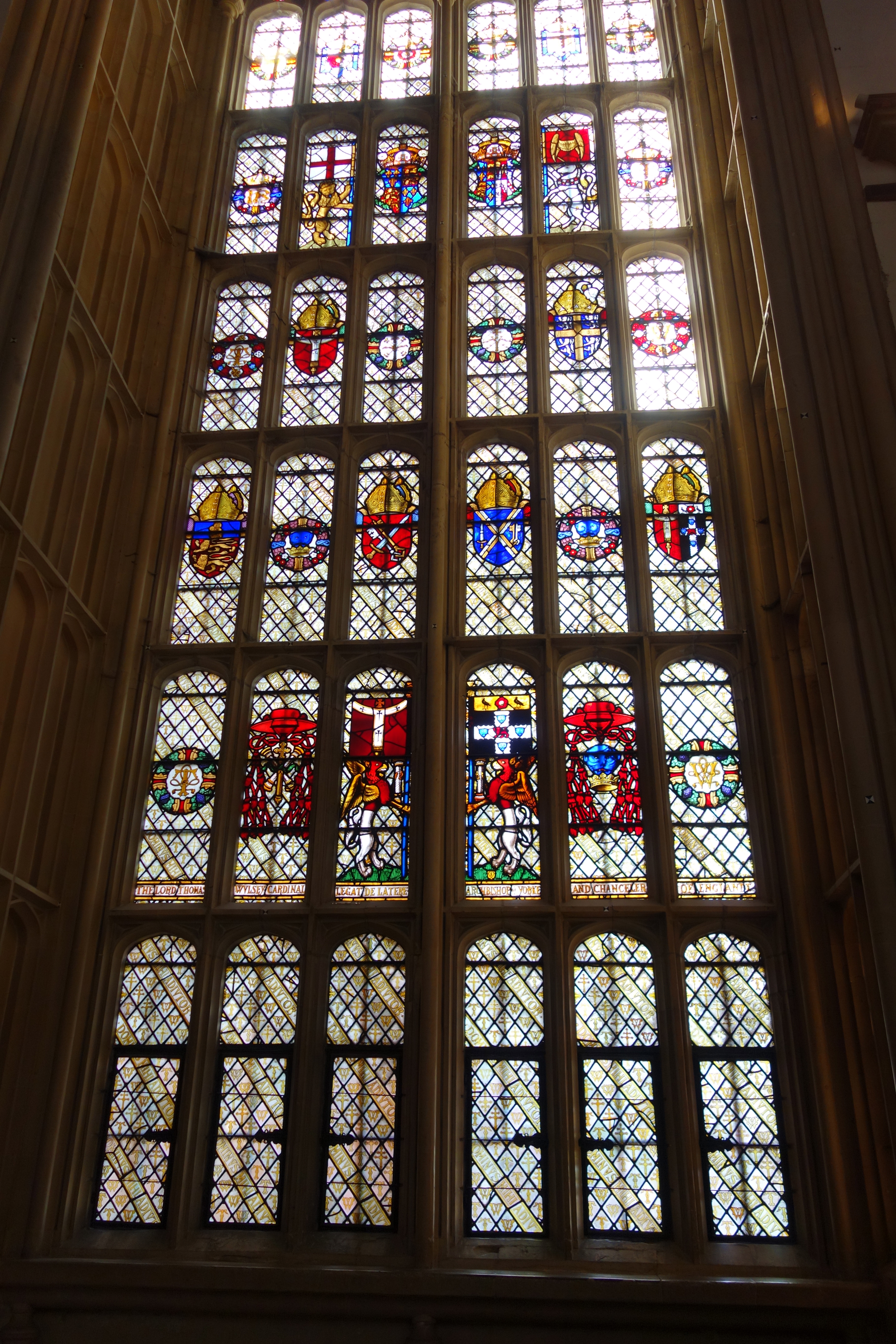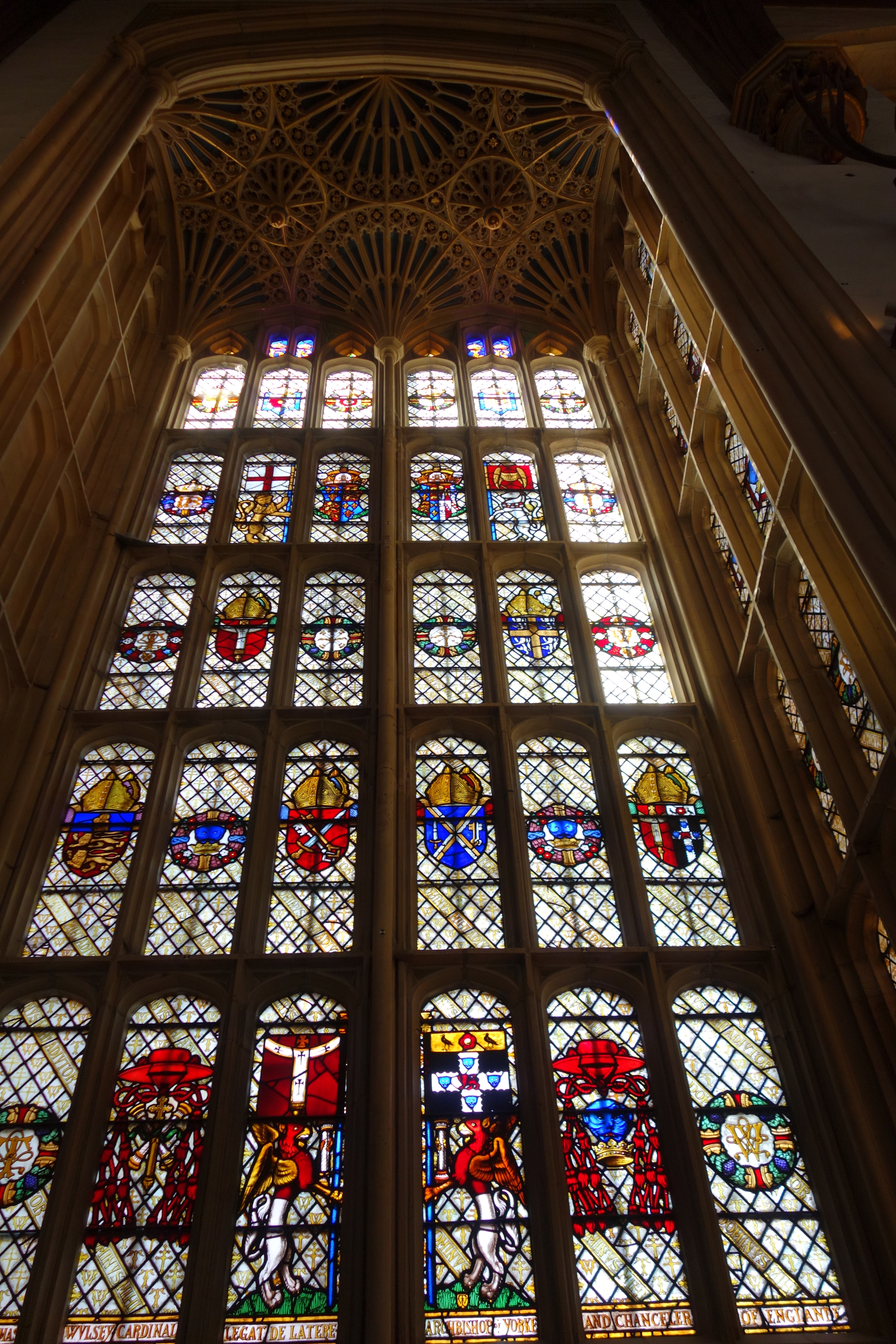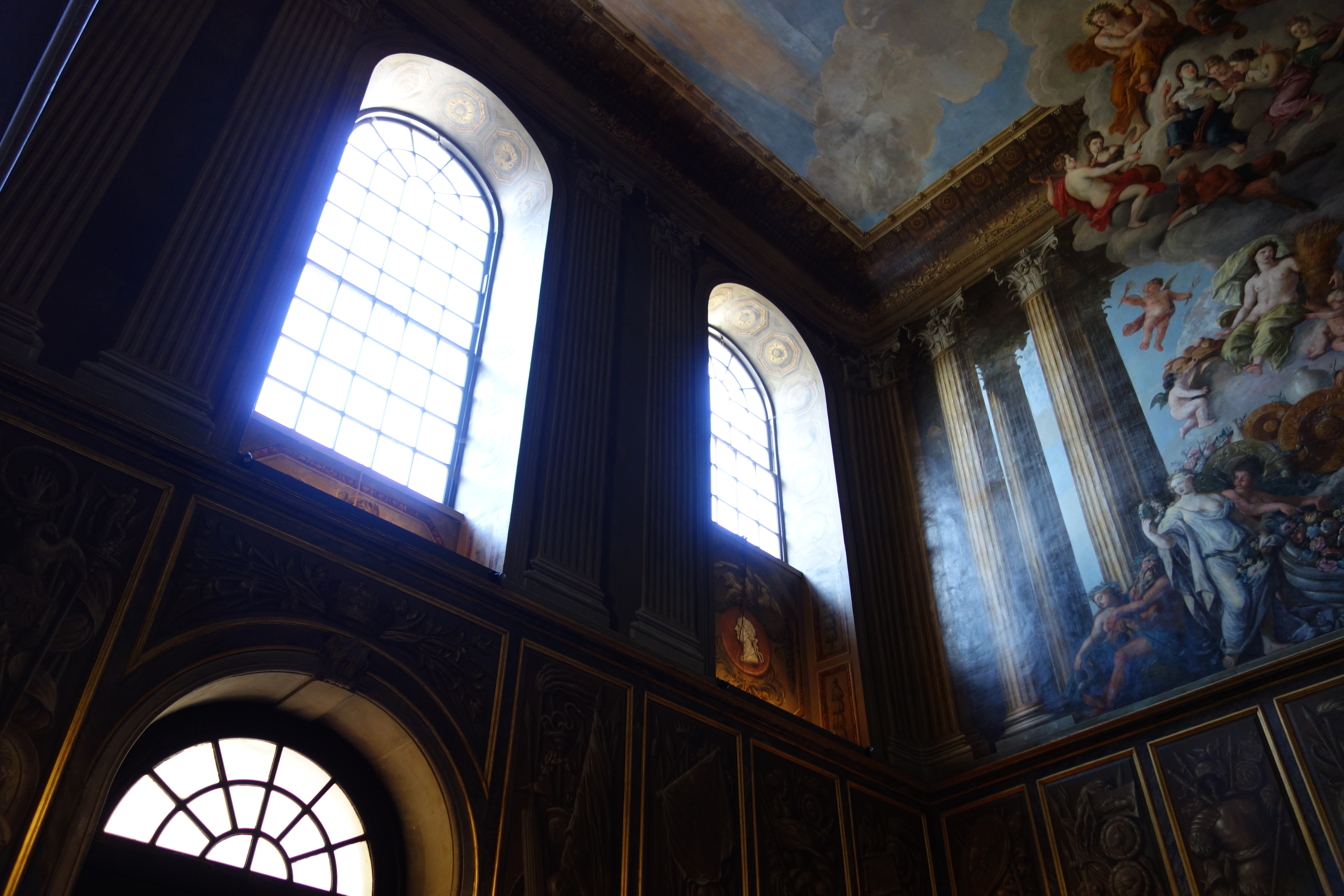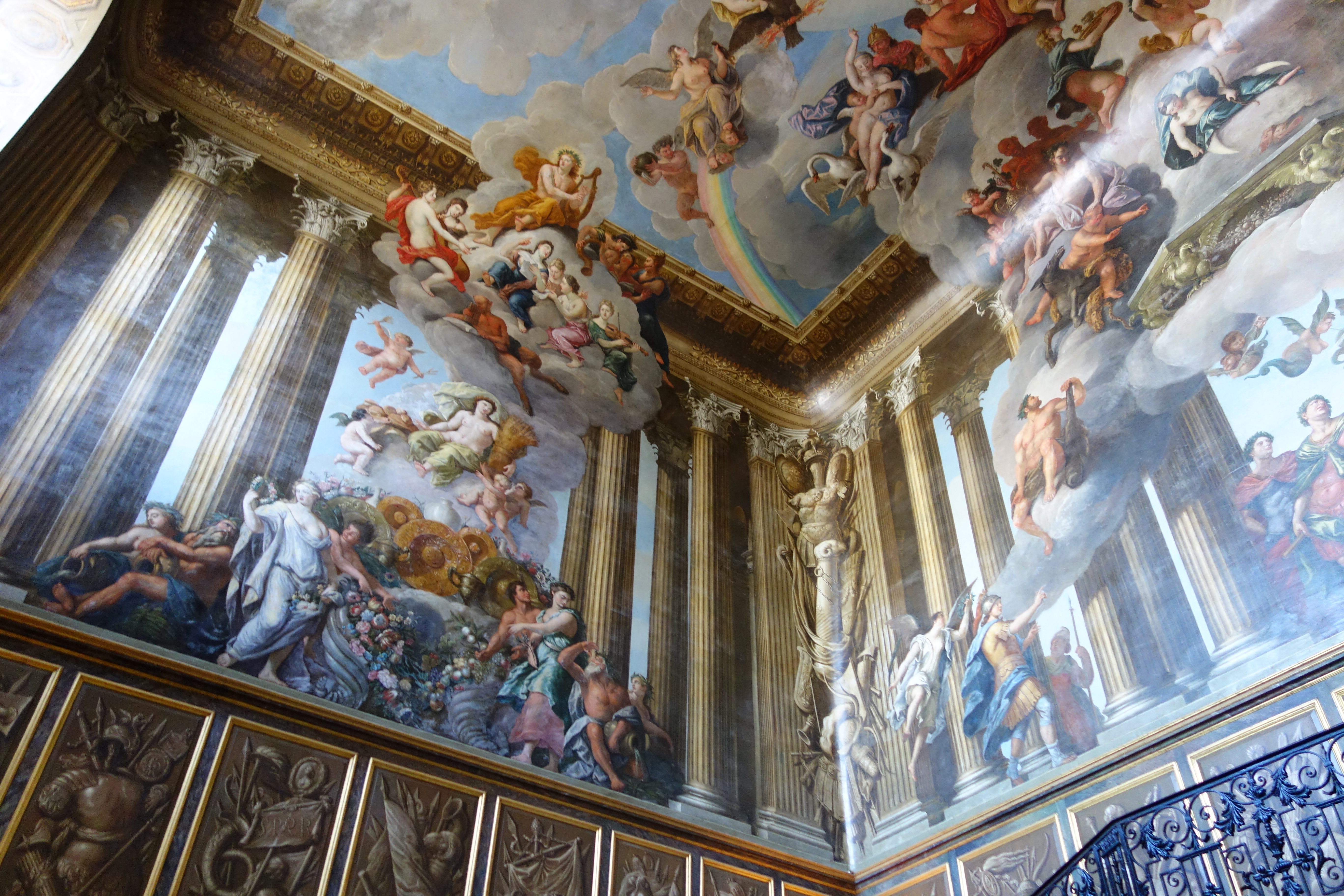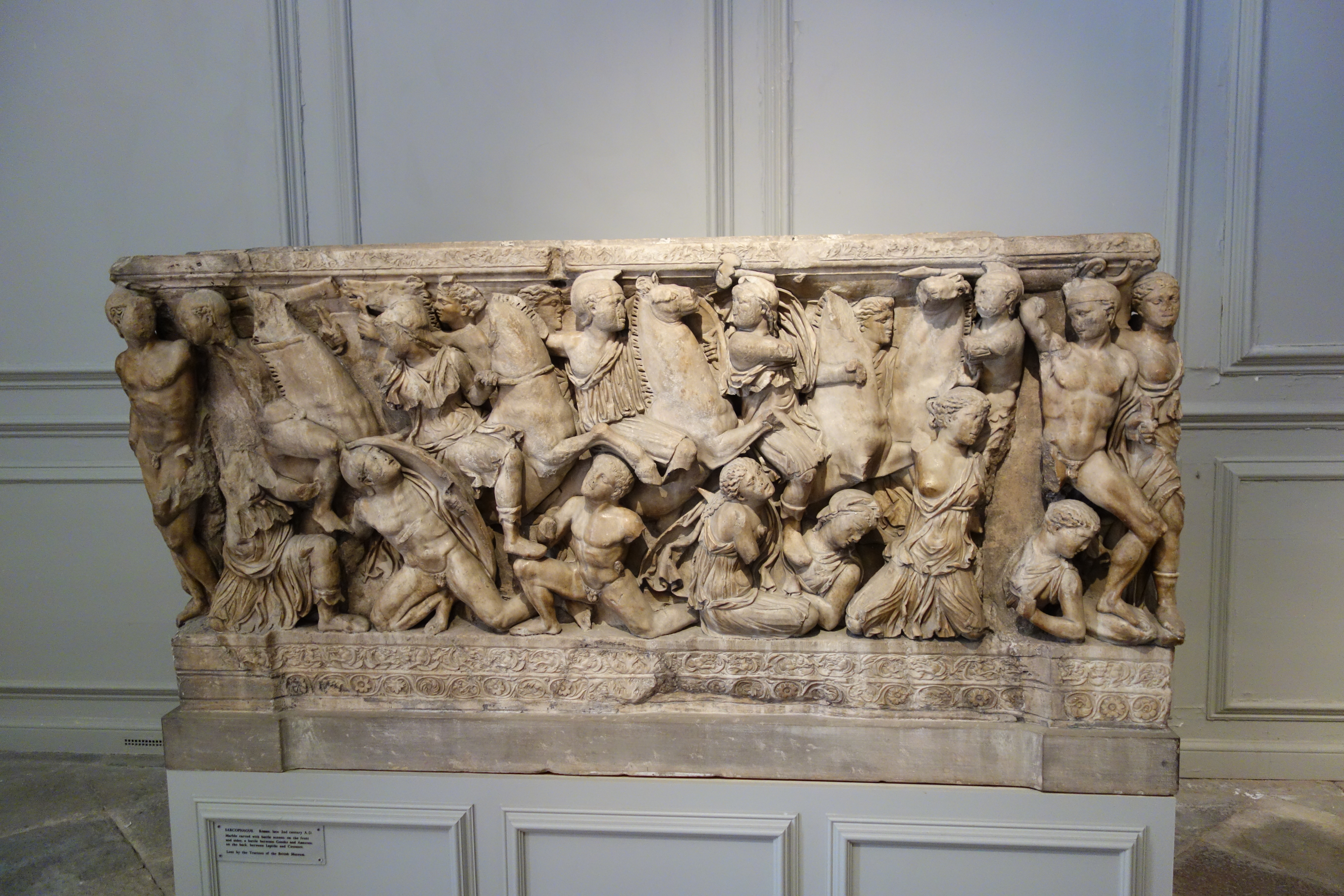 I also looked at the exhibition of canvases by Andrea Mantegna called 'The Triumphs of Caeser'.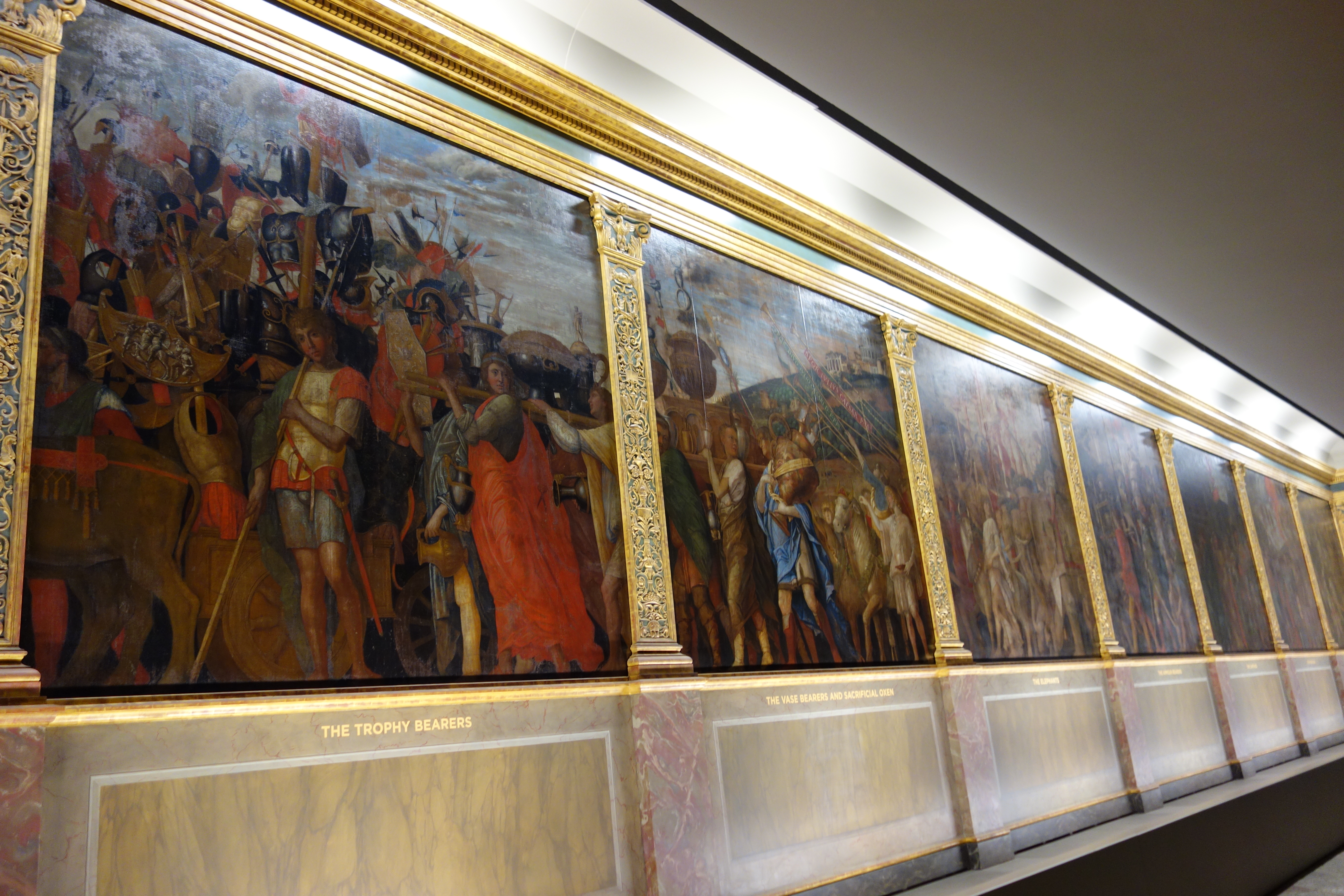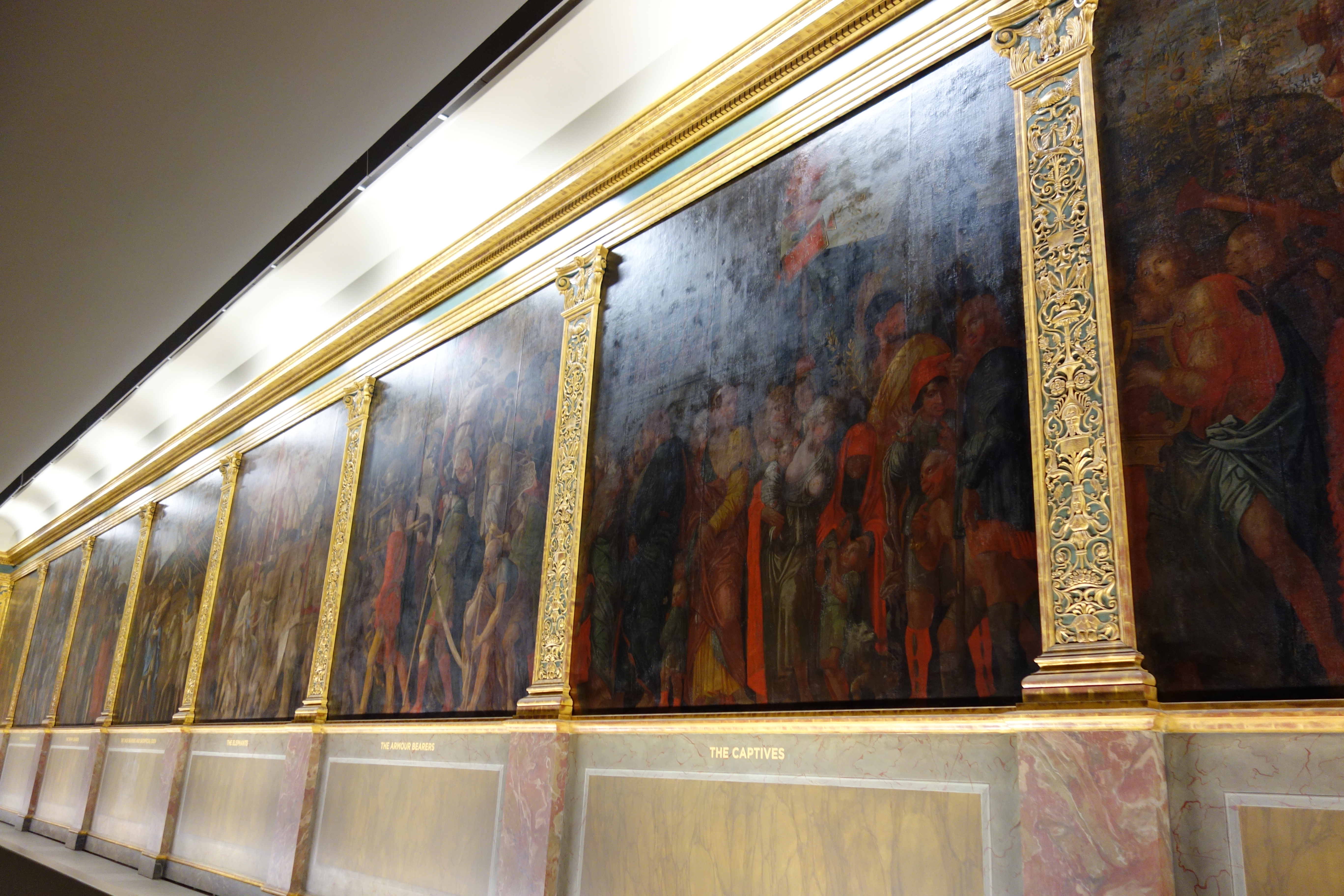 I always go to Hampton Court when it's sunny!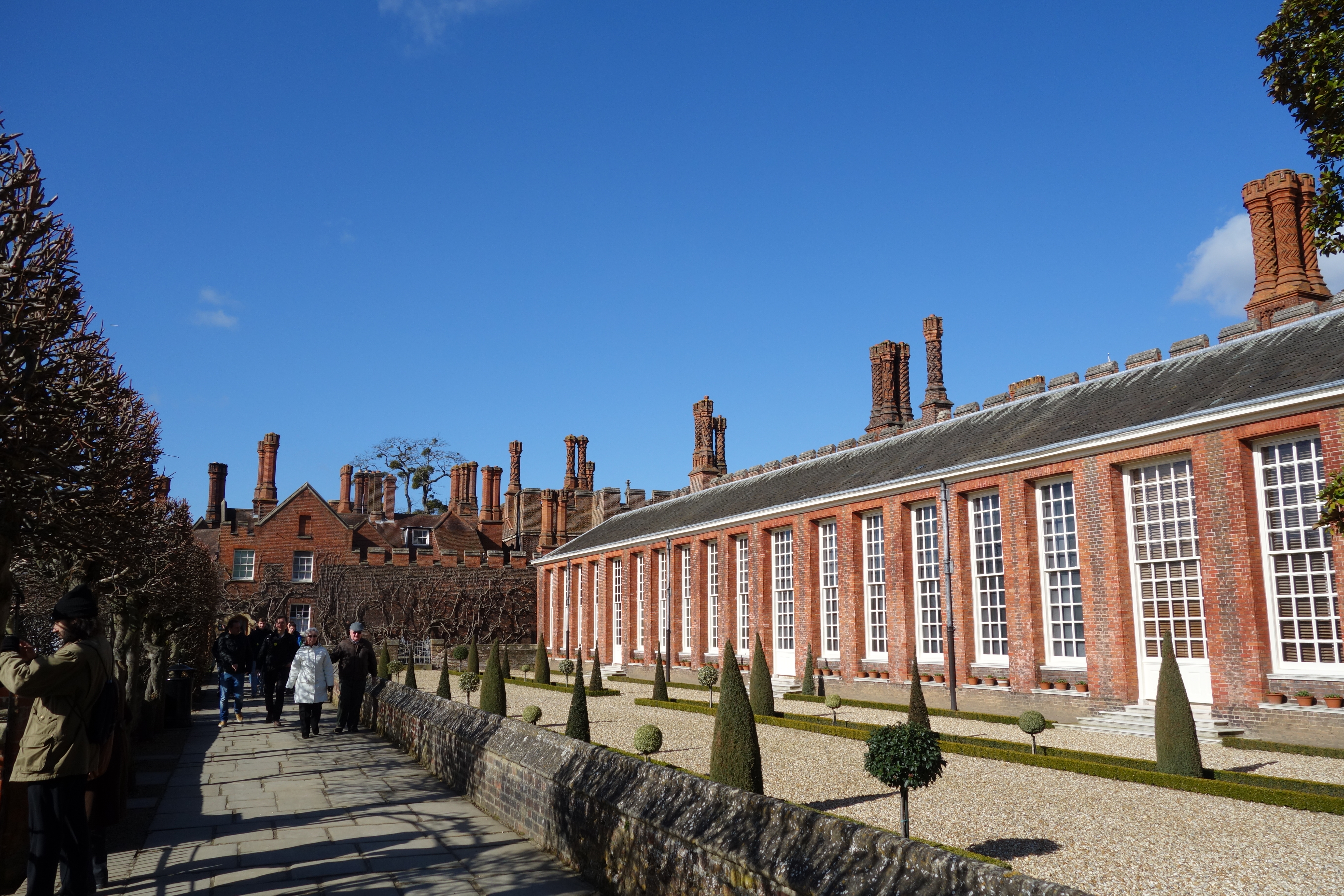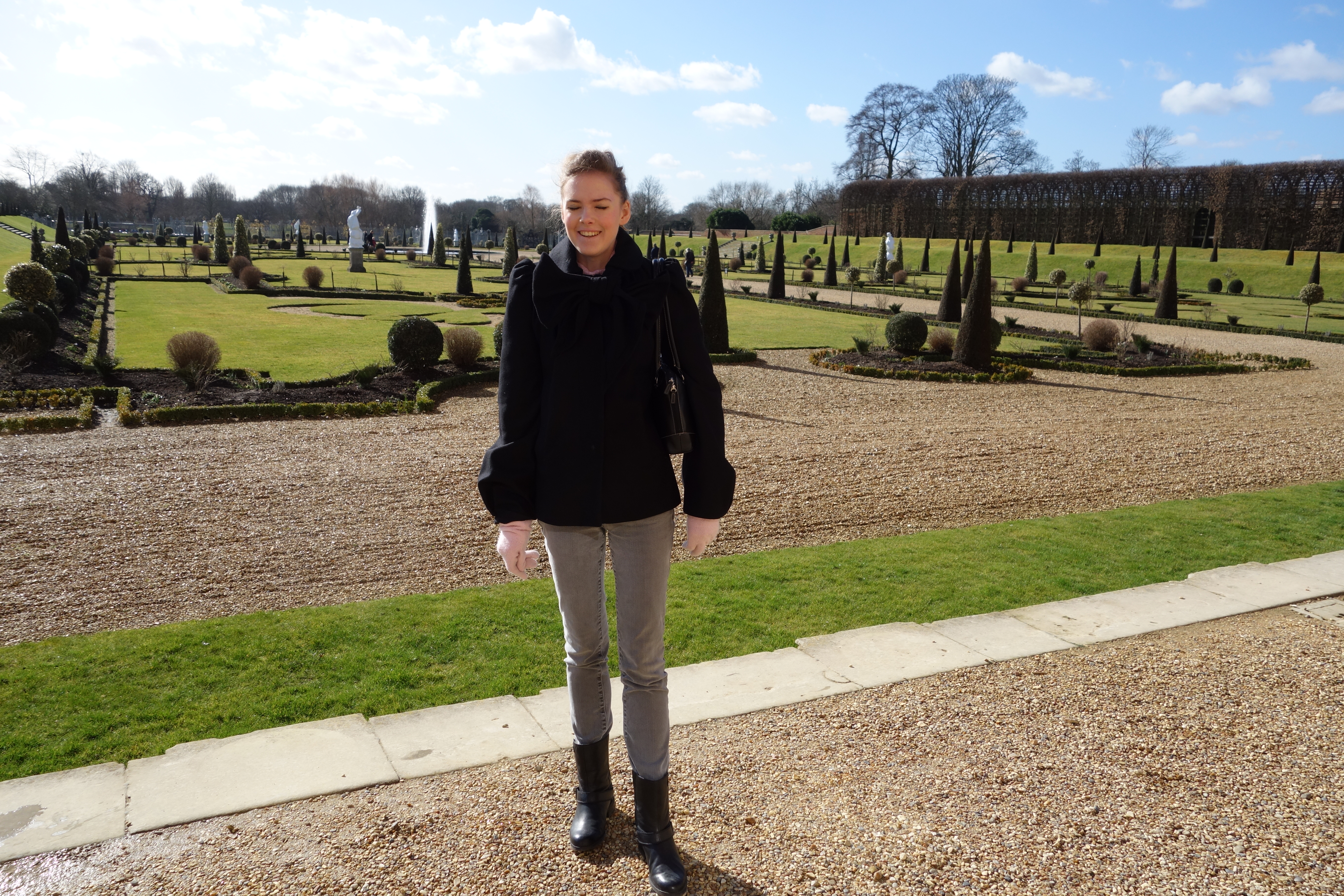 See? It was so bright!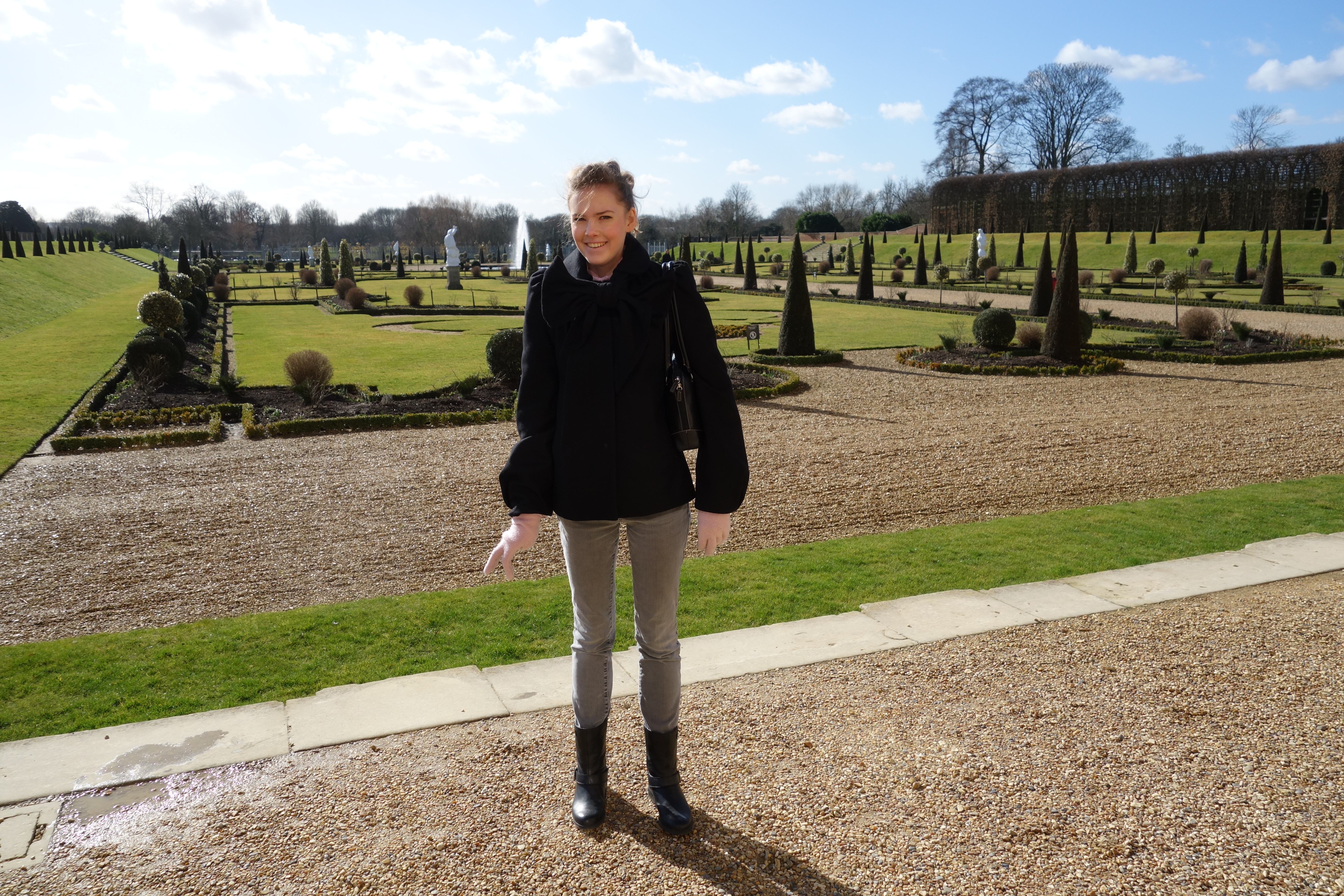 You must visit the new Cumberland Art Gallery – it's a Surrey culture gem! Full of gems.