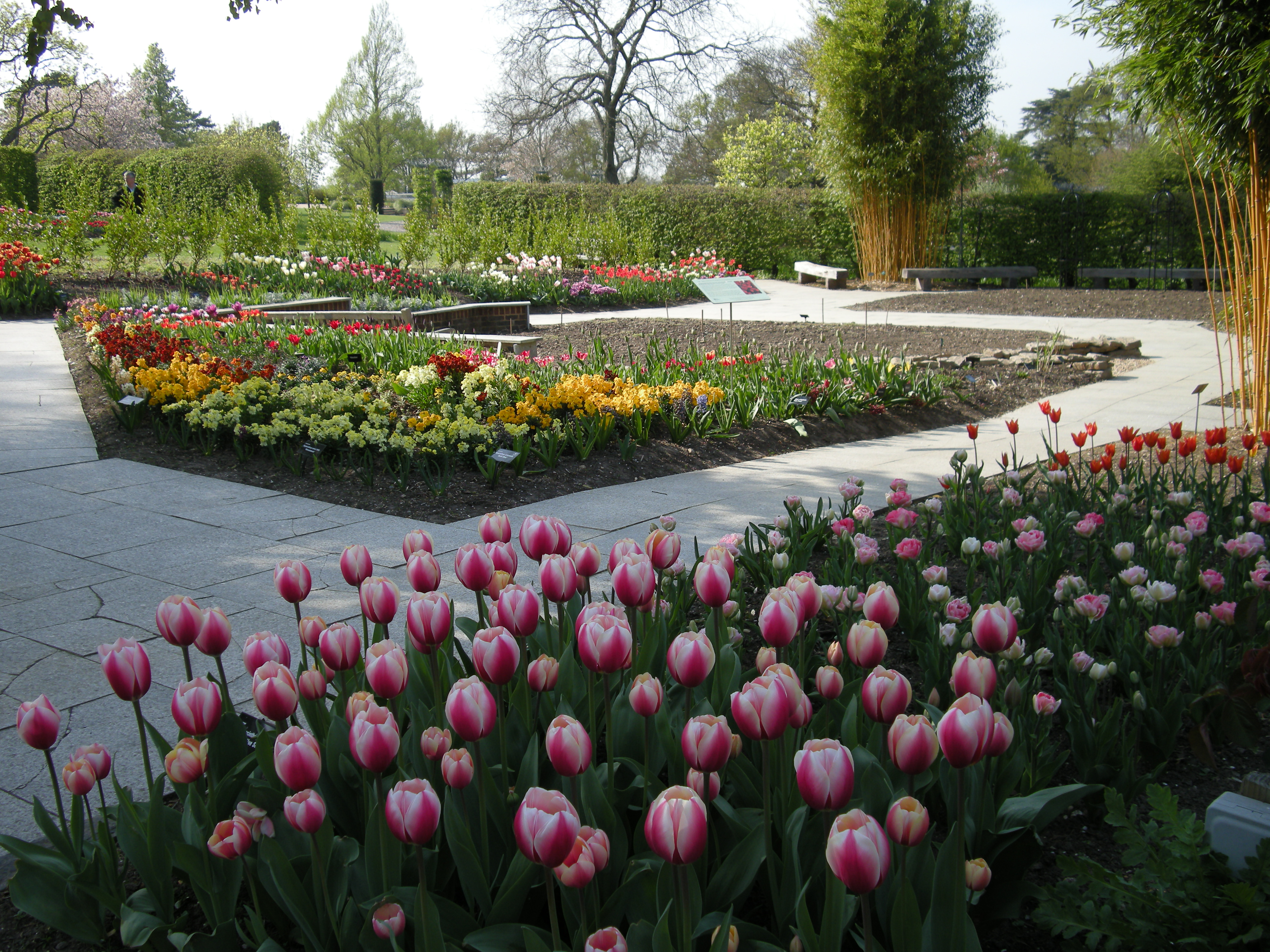 Tulips aren't just found in Holland. Last year I showed you my pictures of the magnificent display of tulips at RHS Wisley.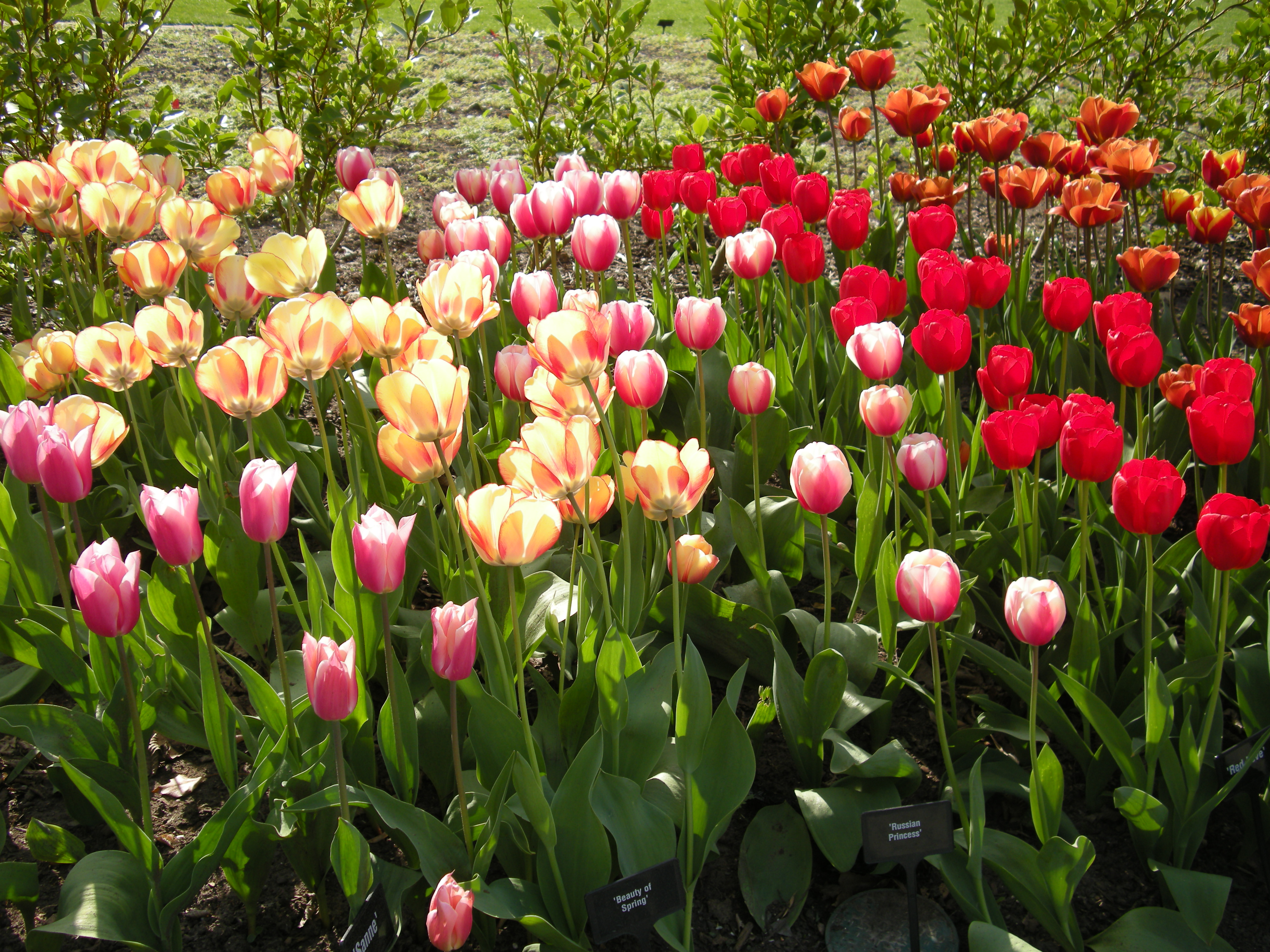 And this year they're back.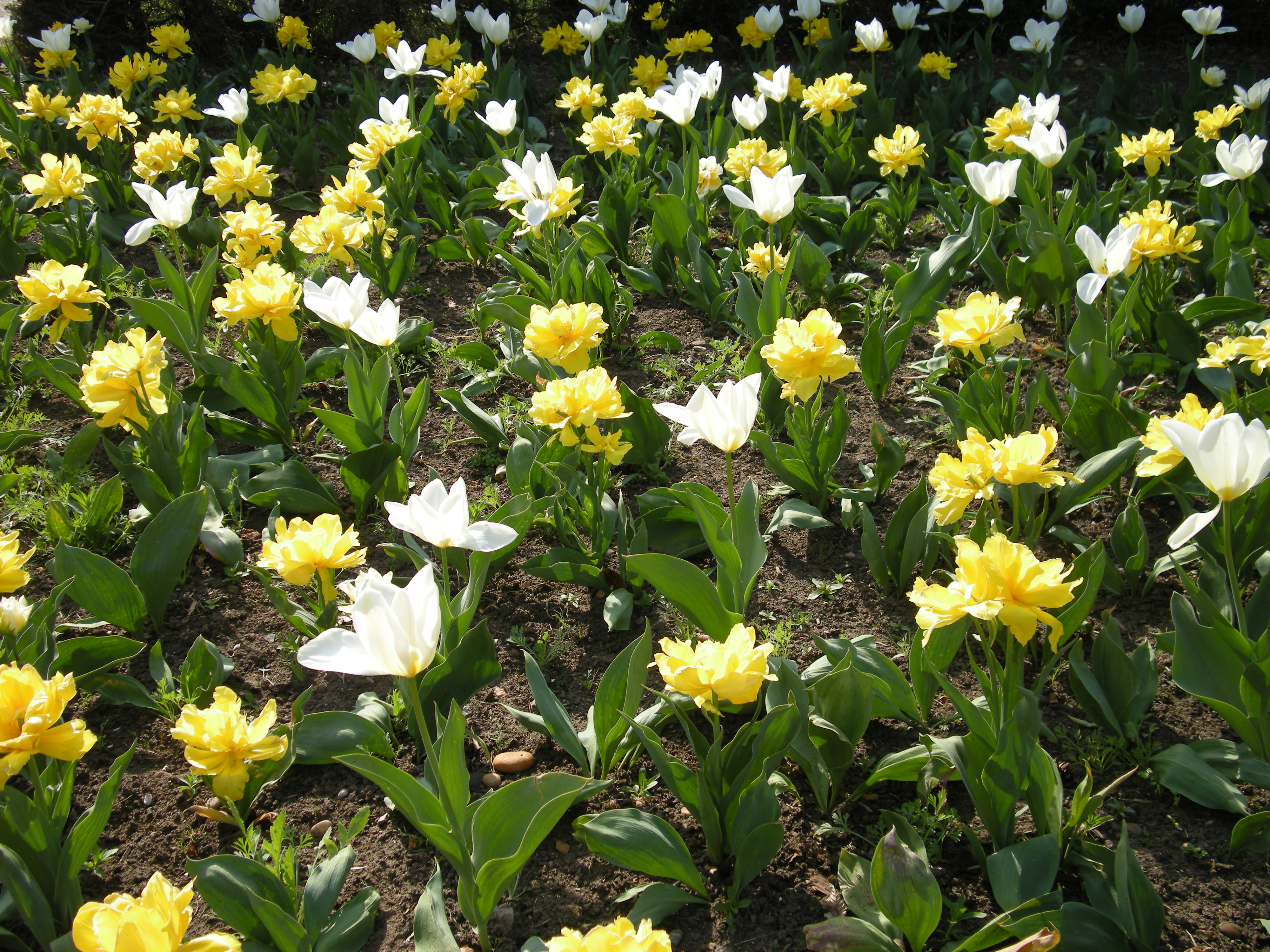 Just as bright and plump…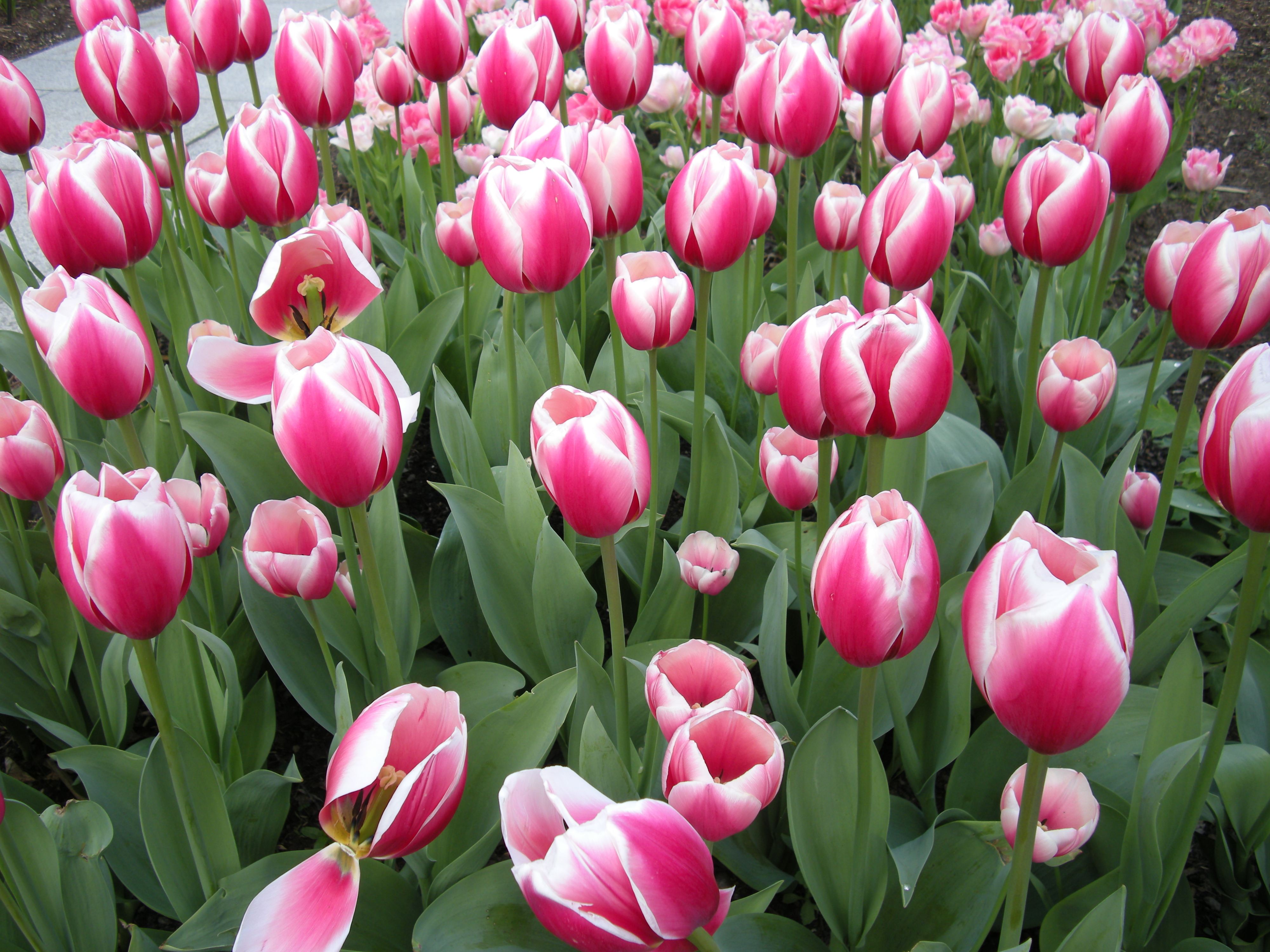 Floral goblets.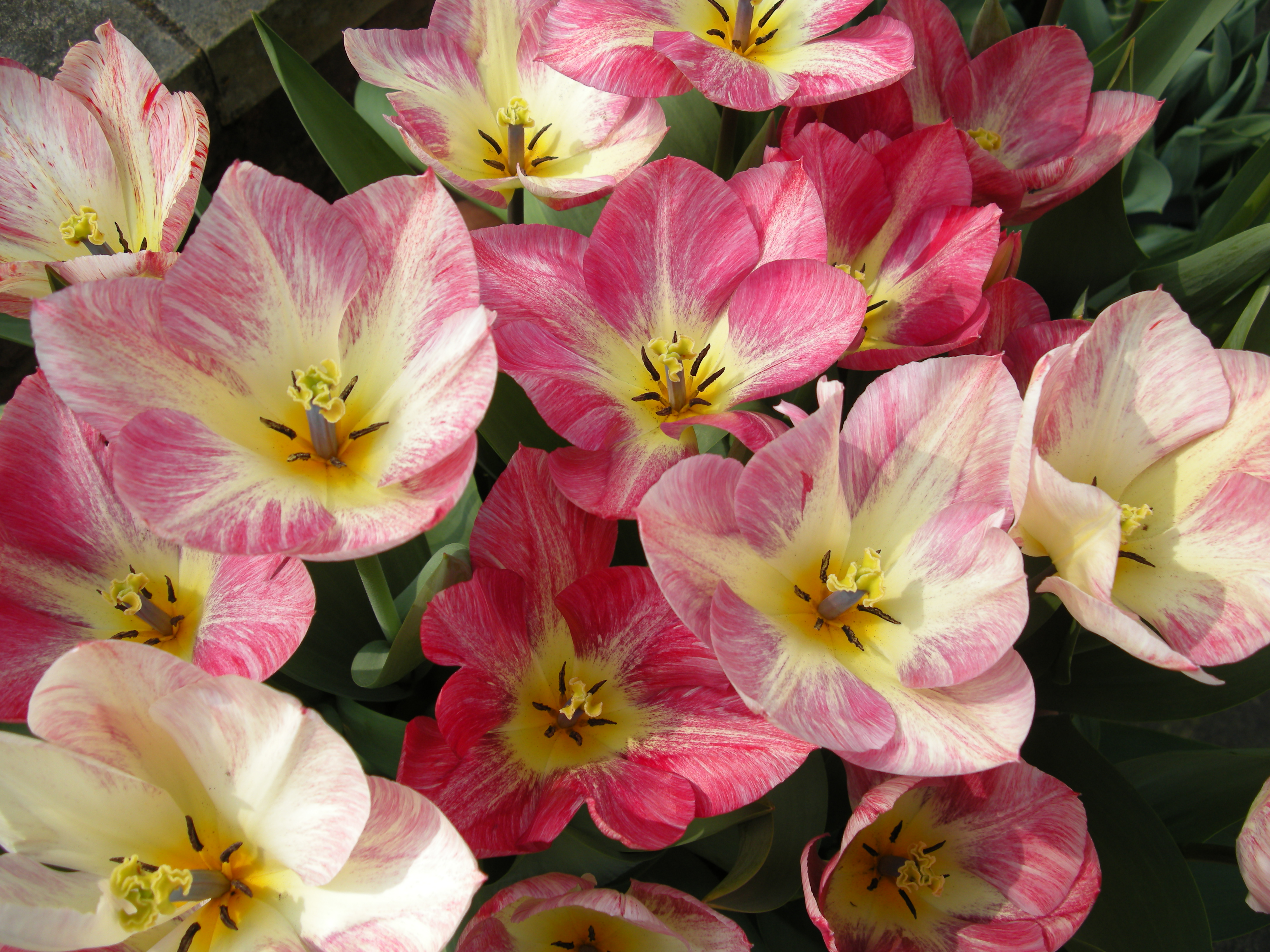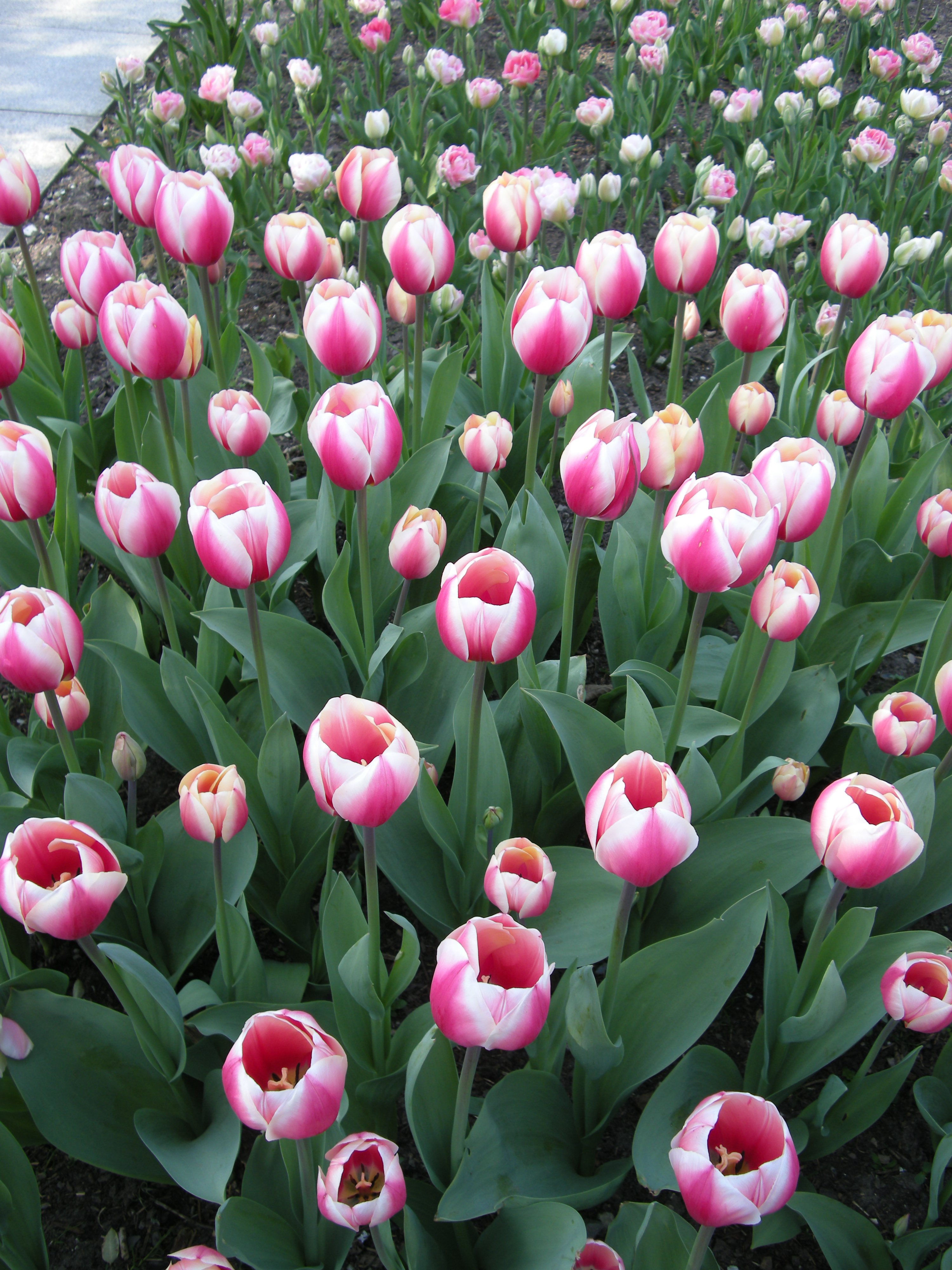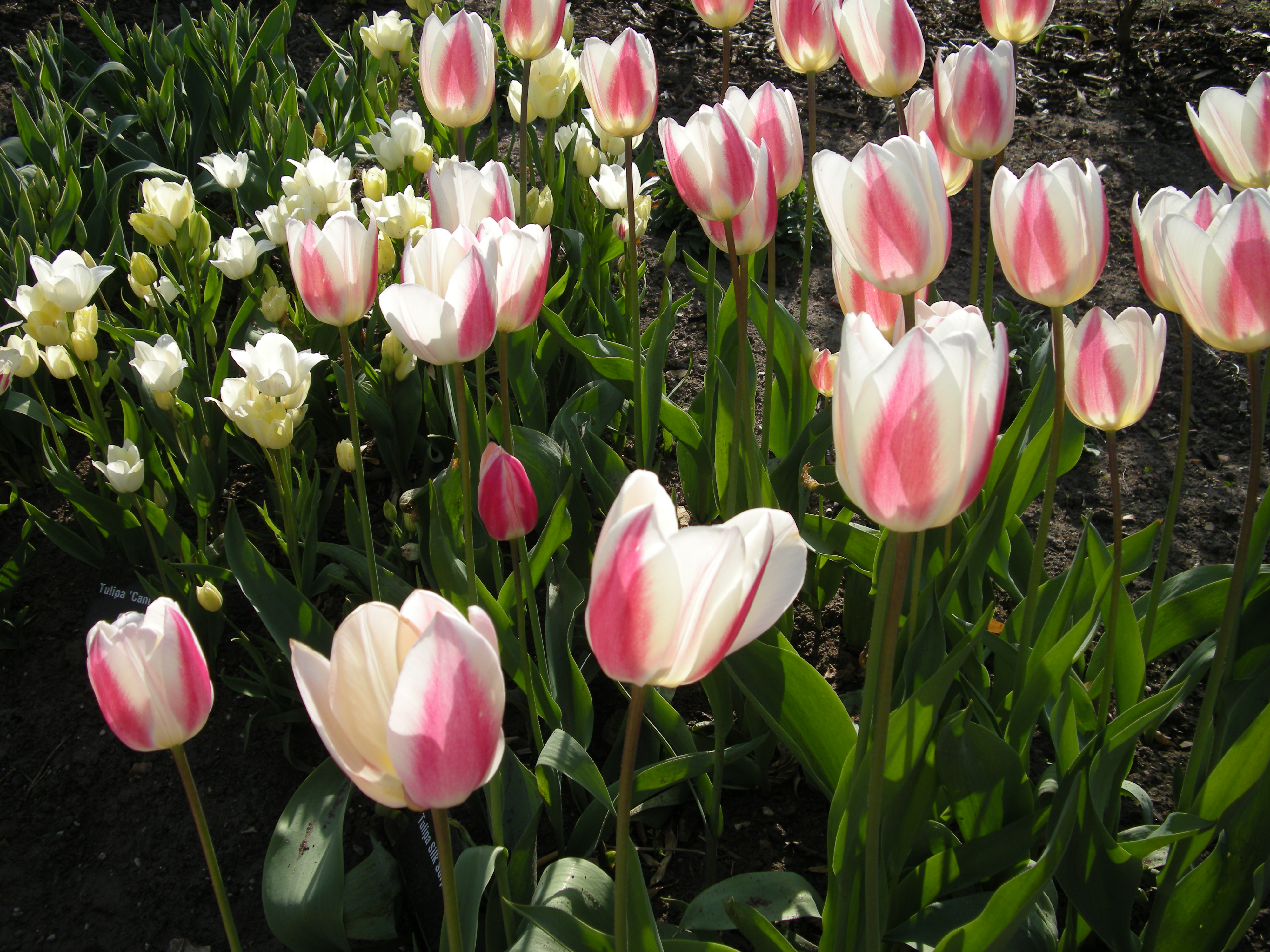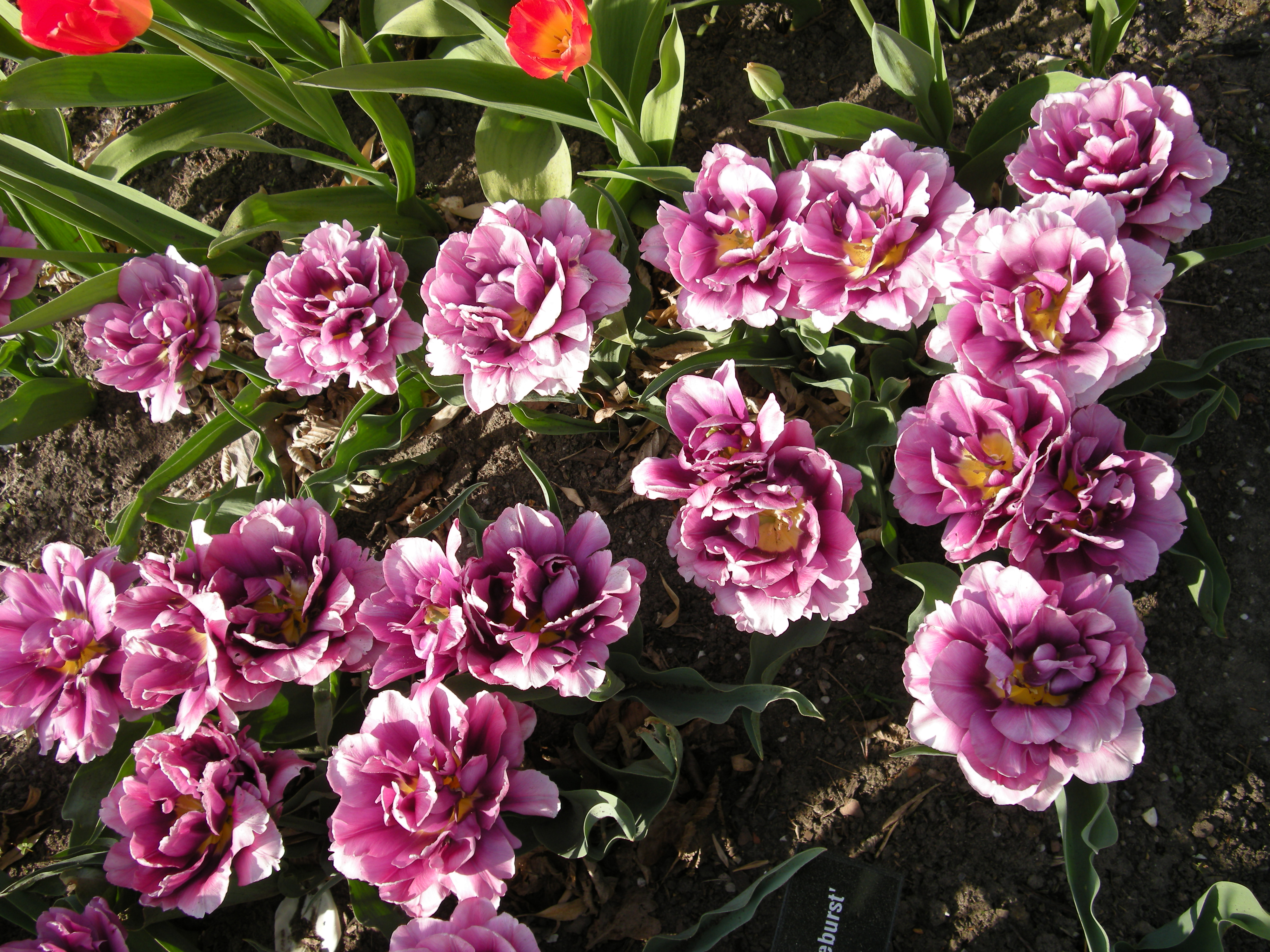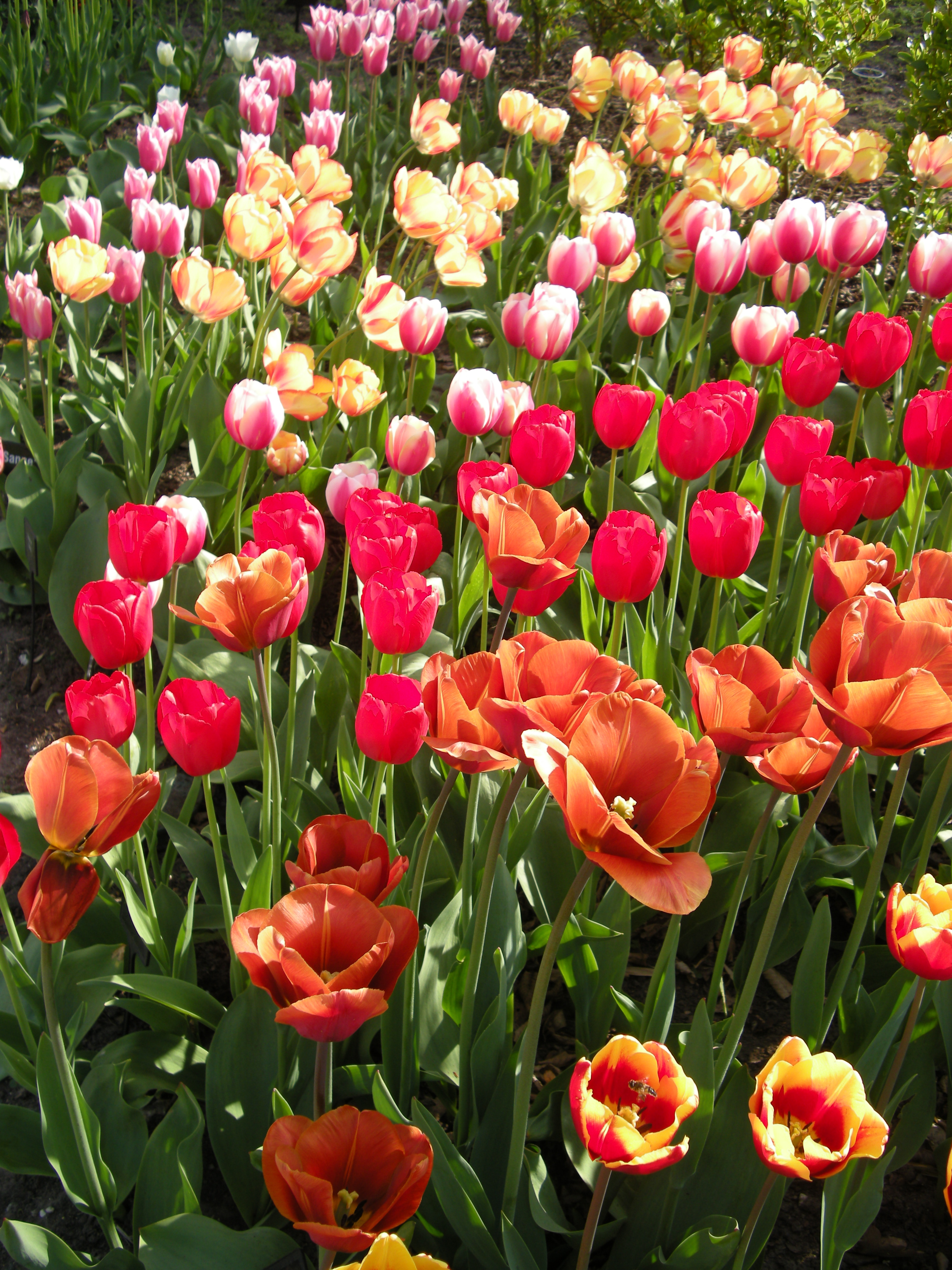 I particularly liked this unusual copper colour tulip called 'Brown Sugar':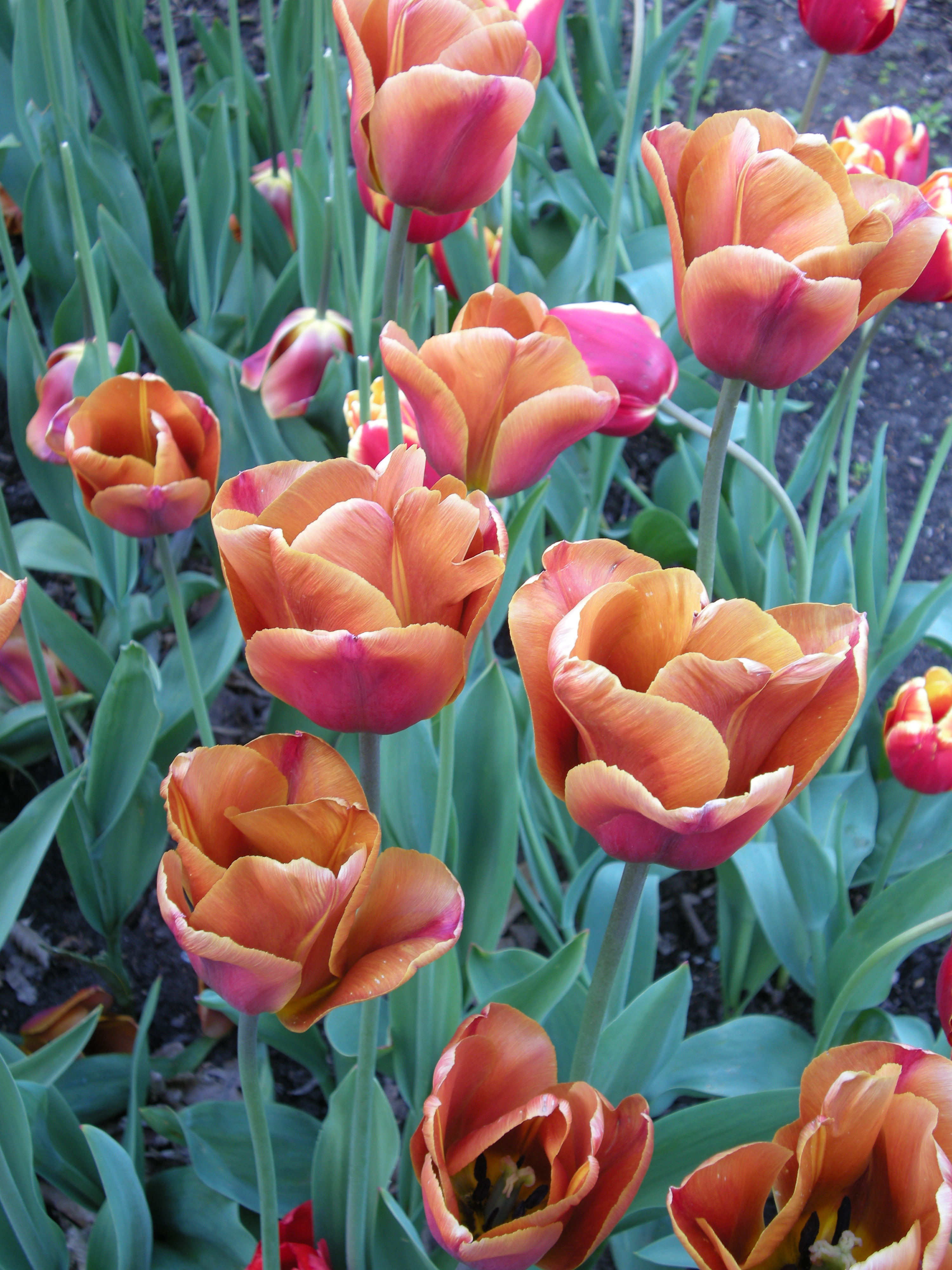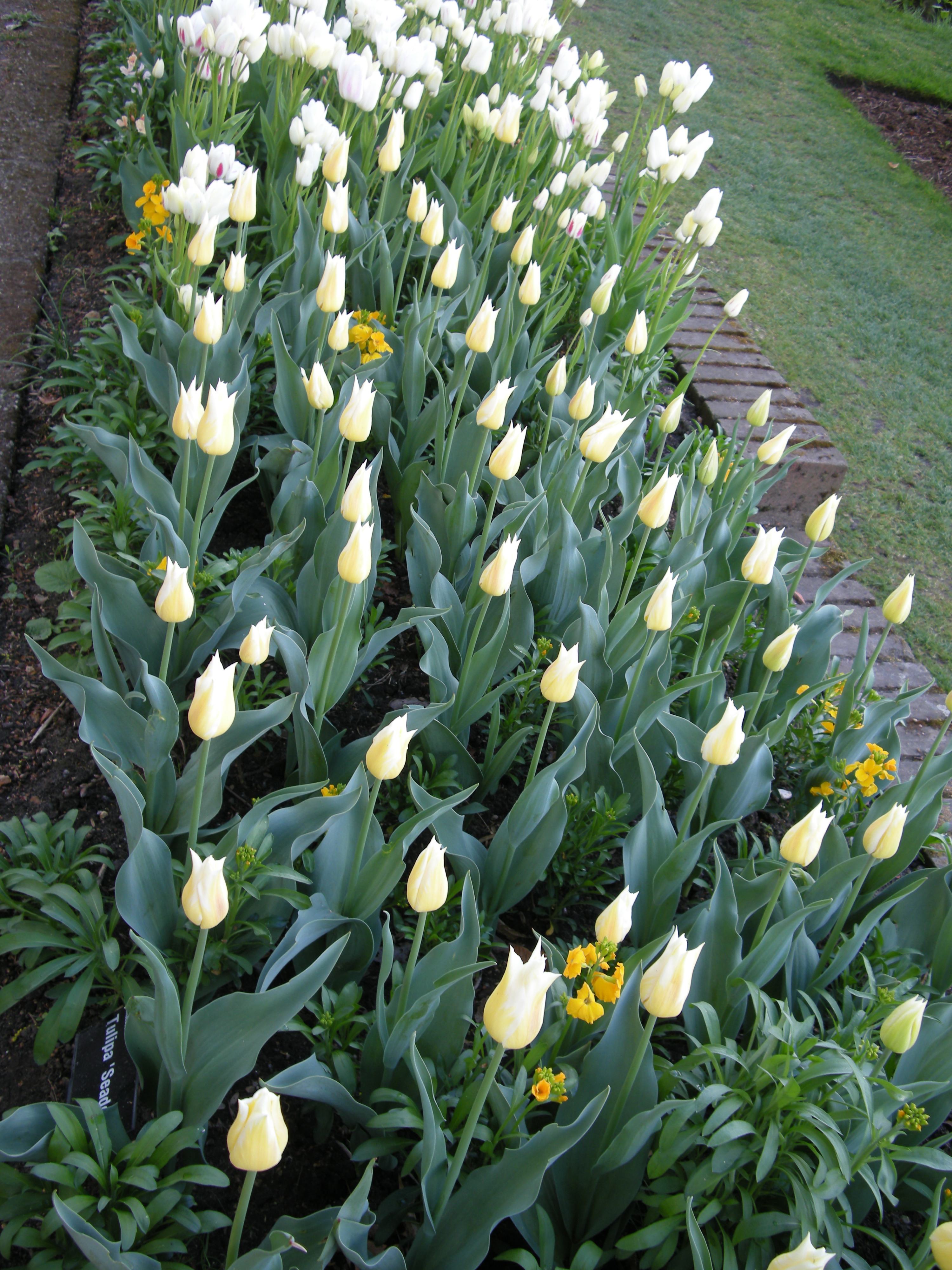 And the 'Candy Club' tulip. A soft white, multi-headed flower that makes you look twice to take in its complex beauty: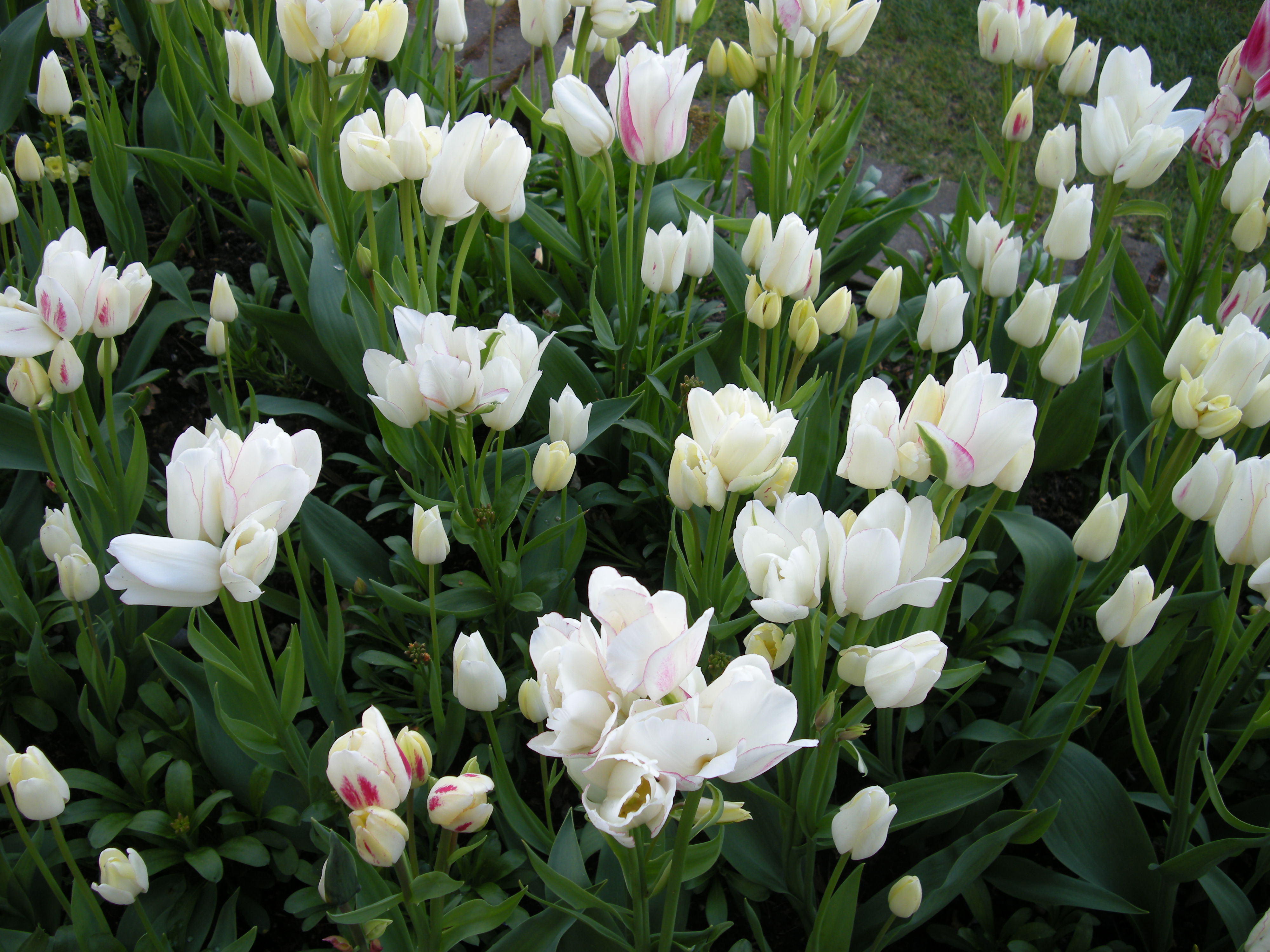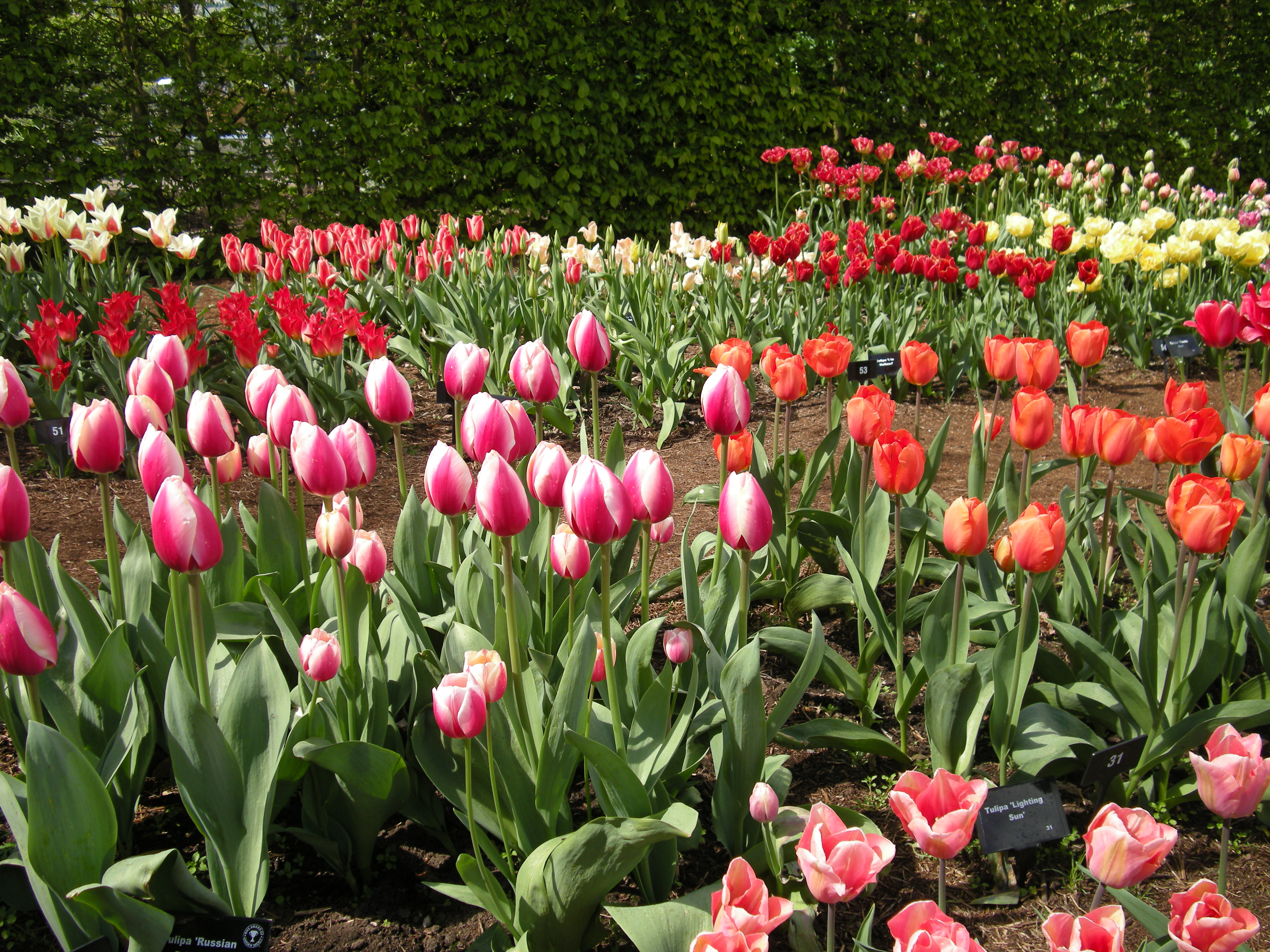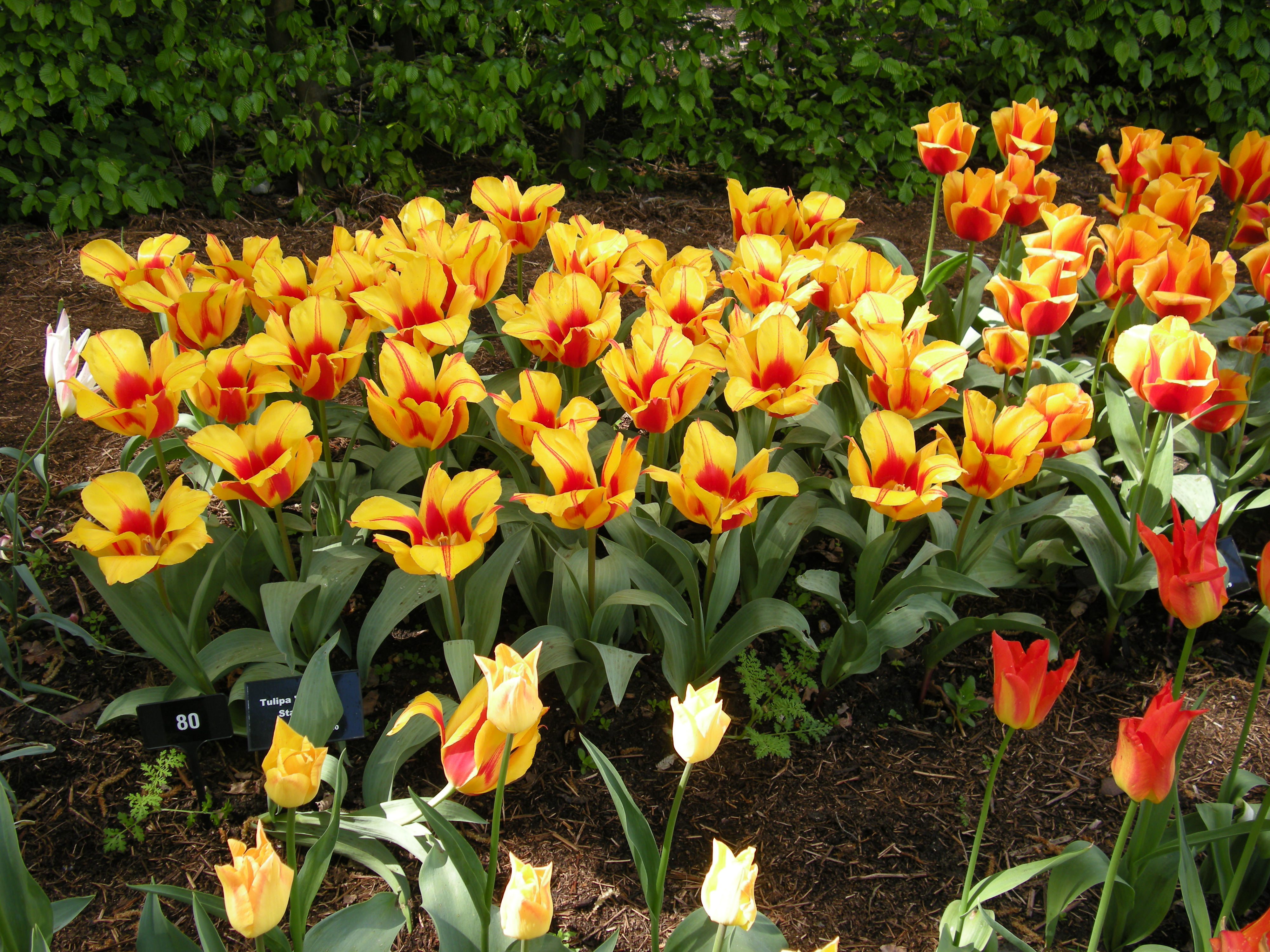 And I loved the golden-yellow petals with a pink flush on the 'Tulip Antoinette' flowers (sashaying in the breeze for this photograph).
You can't tell from the picture, but the pink tulips below (called the 'Tulipa Belle de Monde') were so tall, they came up to my hips!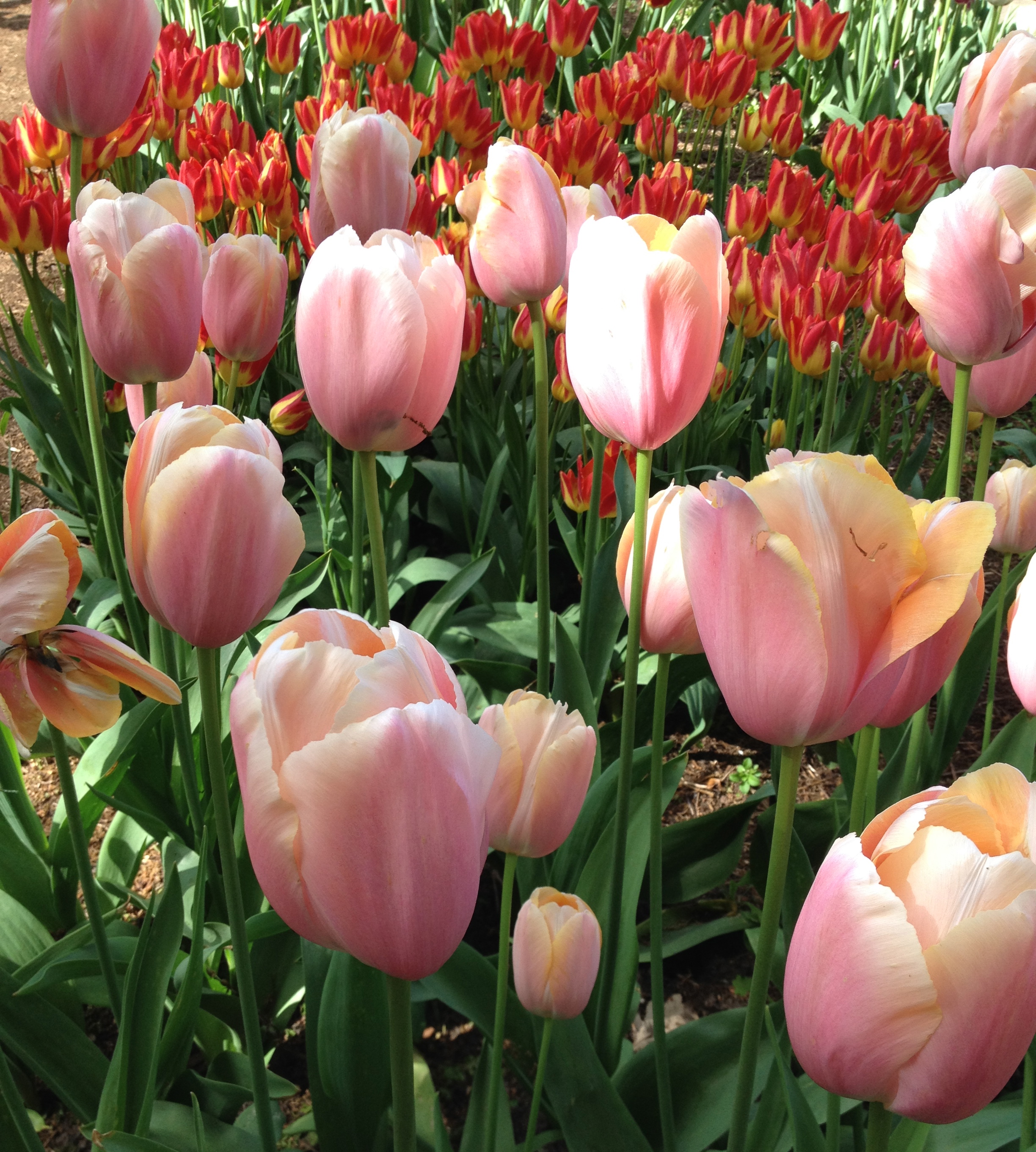 The tulips in the foreground of this photo are called 'Tulipa Tricolette' – striking and succulent.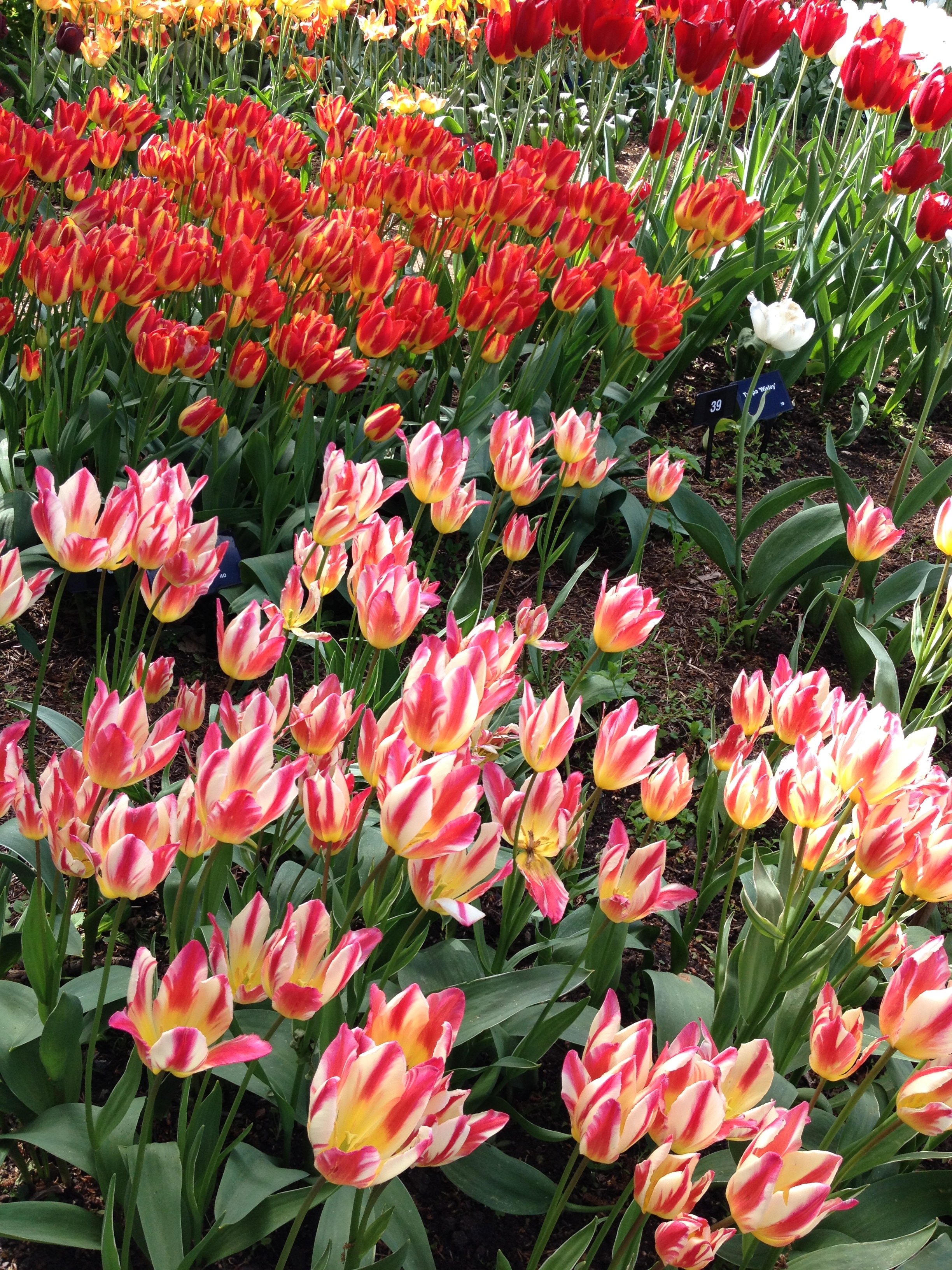 With some still yet to come…
Pop out from the shadows into the sunshine that only tulips bring this Bank Holiday!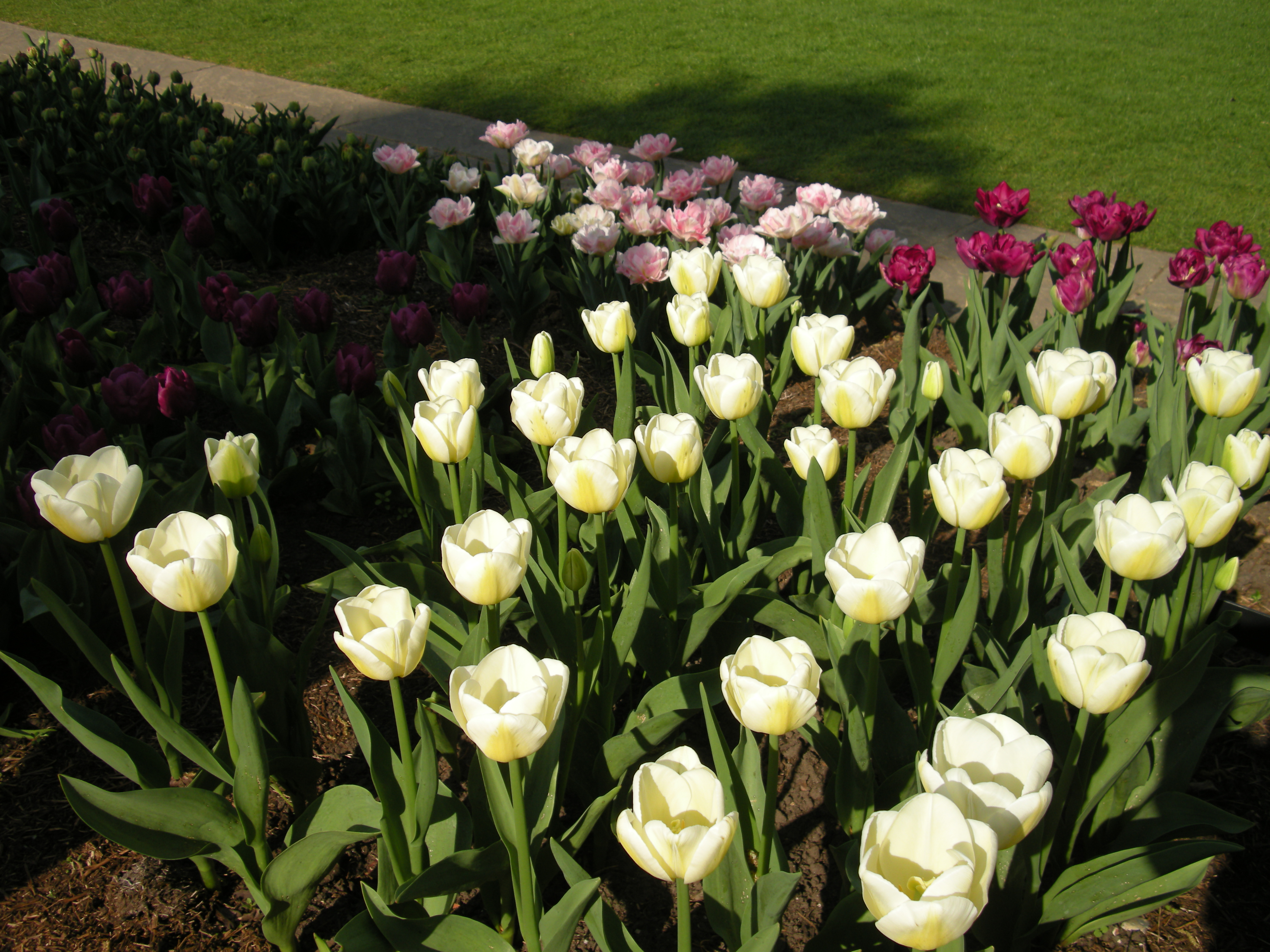 For opening times, visit the RHS Wisley website.
Cheerful faces
smiling by dresses
flaps and whaps, wraps up
striped air – colourful, so pretty
and sweet.
loves to be looked at,
longs to laugh and giggle in a smile
blinks in fluted days
tall and whimsy.