That's right. Chocolate. Truffle. Brownies. At first glance, they may look like your regular brownies.
But they have a deep, dark (chocolate) secret.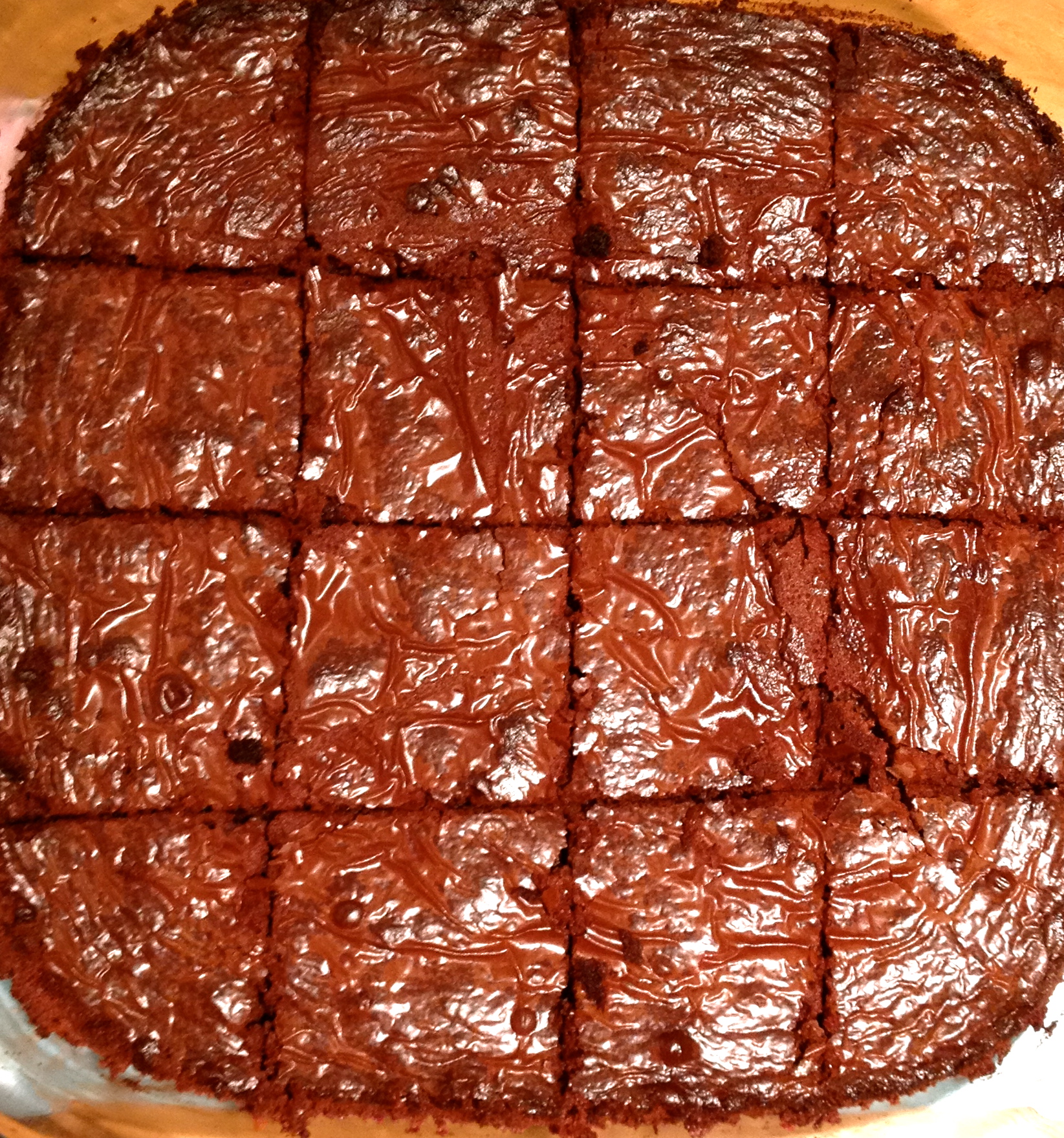 Each bite of brownie melts in the mouth like a chocolate truffle (I have enormous authority on this subject).
Glossy and smooth. Rich and indulgent, everyone adores these brownies.
To serve 4-6 chocolate gannets, you will need:
120g milk cooking chocolate
120g dark cooking chocolate (I like to use Green and Black's Organic cooking chocolate)
100g slightly salted butter, and a tiny bit extra for greasing
135g golden caster sugar
2 free range eggs
55g plain flour
A whisper of icing sugar to dust (optional)
Preheat the oven to 180°C. Grease out a square oven dish with a little butter.
Break the chocolate into pieces a put it into a mid to large size glass bowl.
Place the bowl over a small saucepan of gently simmering hot water and stir.
When the chocolate has almost completely melted, add the cubed butter and keep stirring until melted, molten and delicious.
Set aside to cool completely.
Put the eggs and caster sugar into a bowl and lightly whisk until pale and creamy in consistency.
Sift the flour and fold in slowly.
Add the cooled melted chocolate mix (check it's completely cool otherwise the eggs will scramble before your eyes – not good!) and stir gently.
Pour the chocolate batter into your square oven dish and bake in the oven for 15 minutes.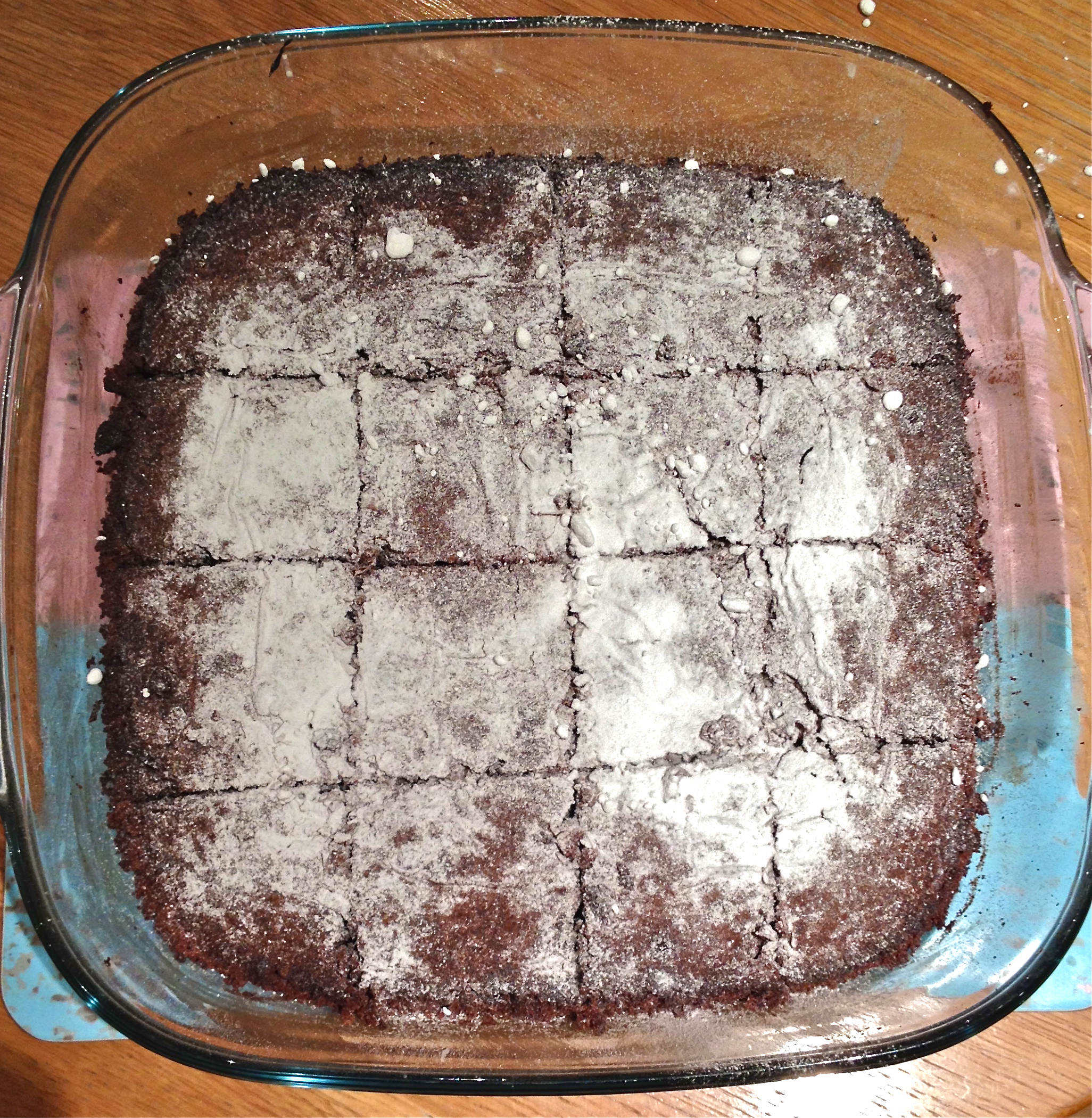 Cut into squares (it will make about 12-16 scrumptious brownies) and allow to cool. Dust with a little icing sugar if you like.
These brownies are so incredibly moreish – I know you'll want to bake more when you've gobbled them all up!
*Don't worry, I still love this recipe for straightforward Chocolate Brownies. The Chocolate Truffle Brownies are a very special treat and require quite a lot of chocolate, whereas the other recipe calls for ingredients already in your food cupboard. Try baking both and see which you prefer!
Truffle. Truffle. Chocolate truffle
– toccata chuffle –
chuckle triumphant –
trickily chickadee –
tricolore chickaree –
chickabiddy trickery –
truckling chiefly –
chic trochee.