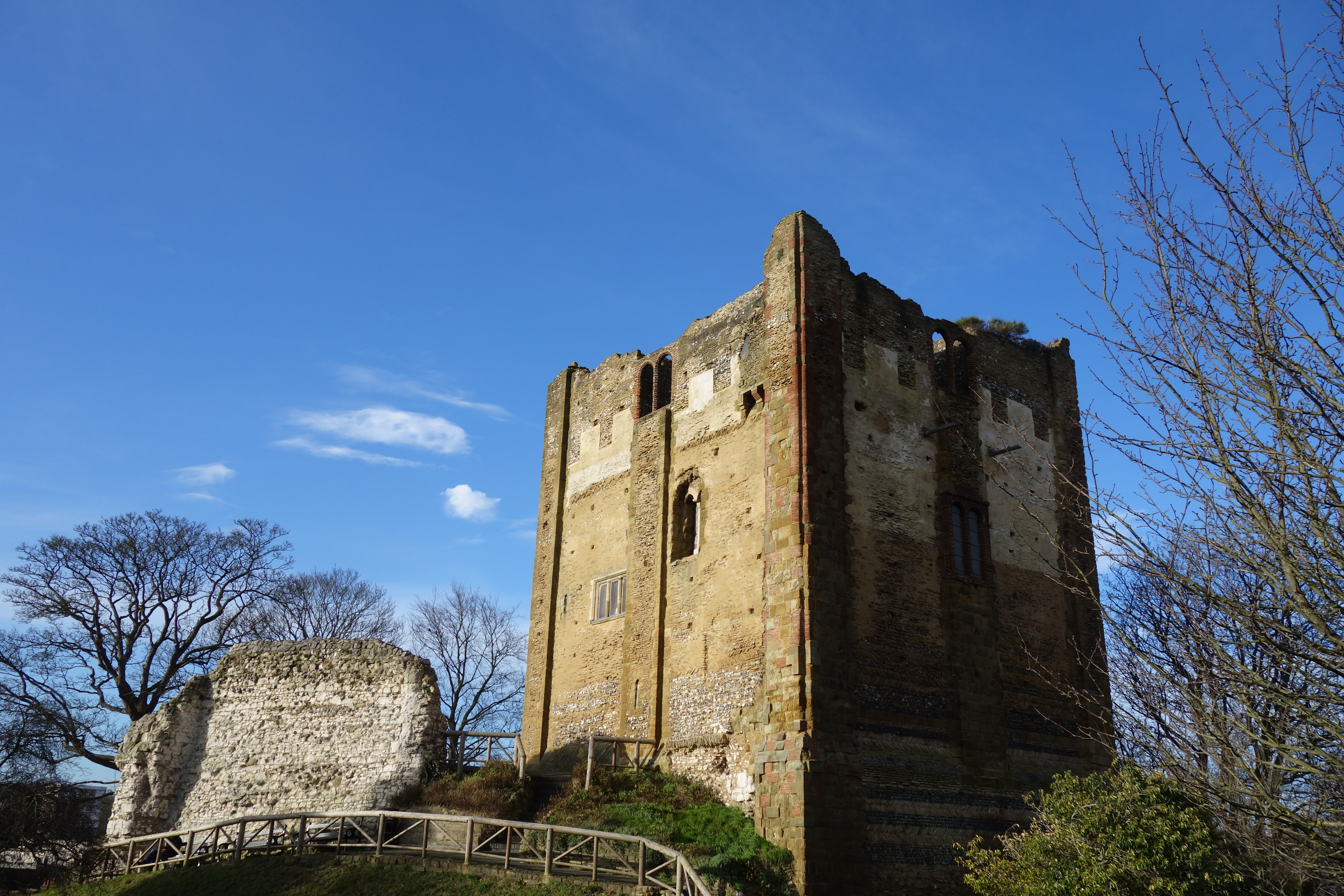 Guildford has a little secret.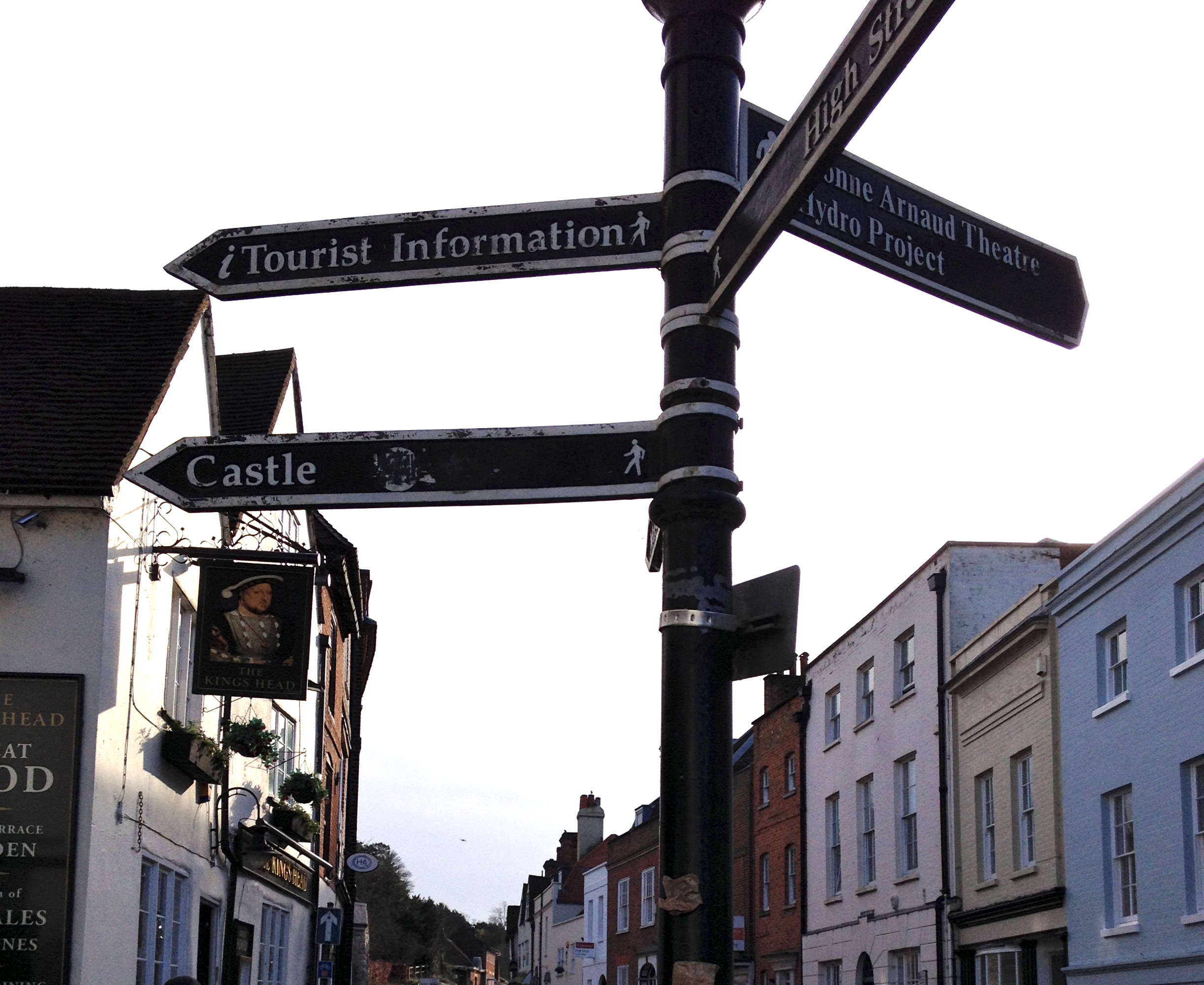 If you wander down one of the picturesque backstreets off the busy high street in Guildford, you'll find one of Surrey's most treasured historic gems.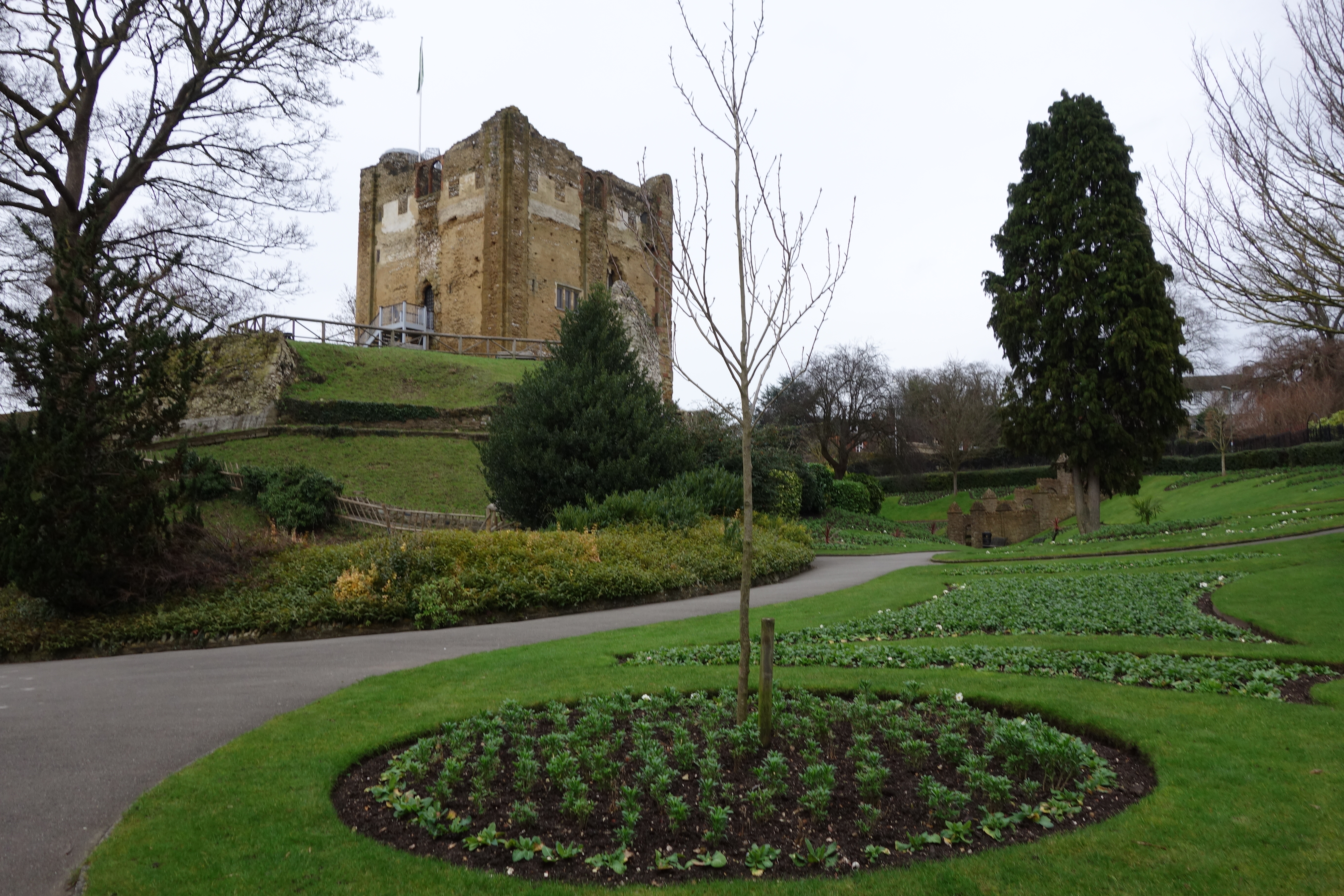 Guildford Castle set amongst beautiful gardens.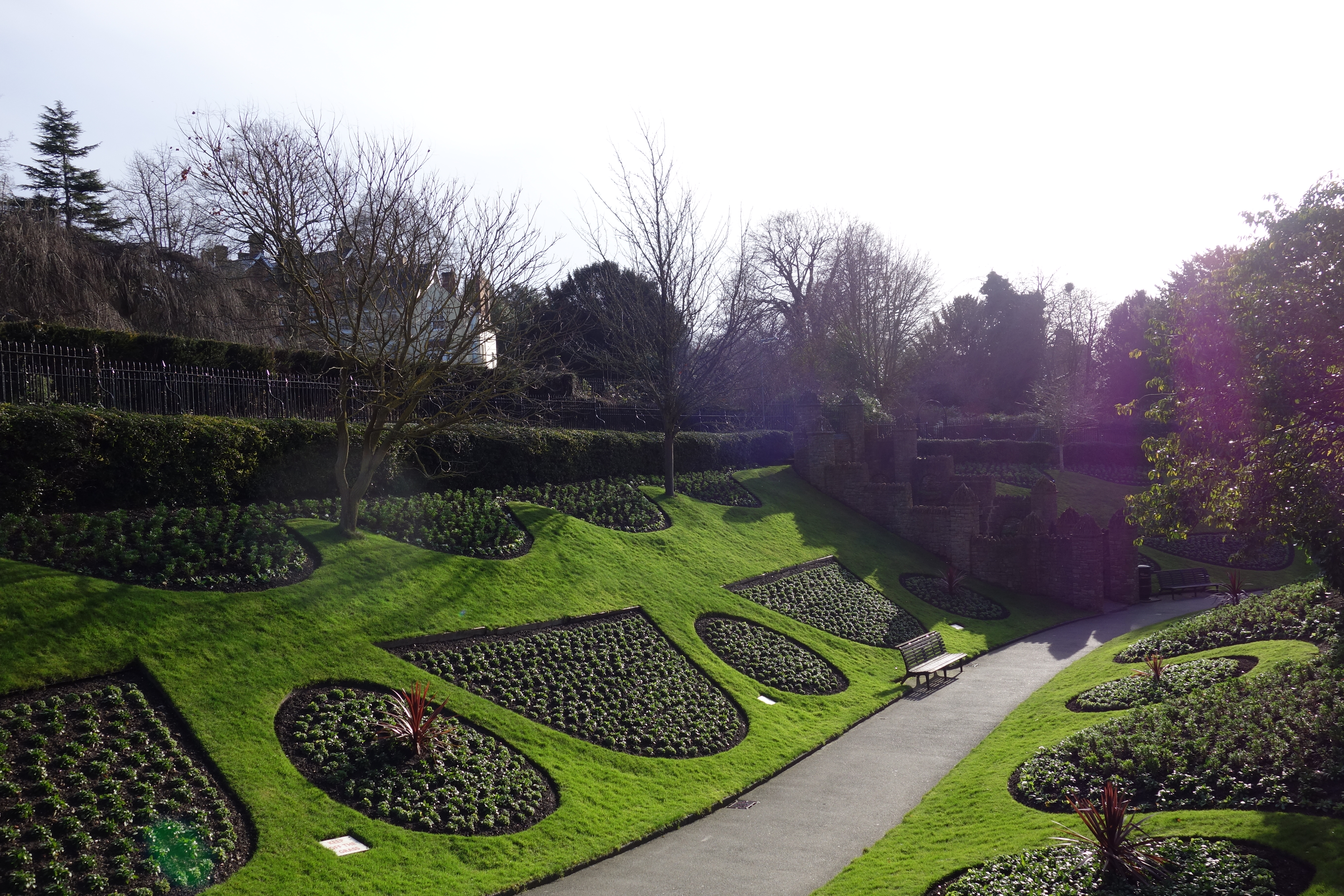 Guildford Castle was probably founded by William the Conqueror soon after 1066.
The prominent 'motte' on which the keep now stands and the 'bailey' to one side are enclosed by a ditch and a wall. In about 1200 the bailey was extended and the gate (pictured below) was constructed in 1256 by John of Gloucester, King Henry III's master mason. At this time Henry was lavishing lots of money on buildings in the bailey, making it one of the most luxurious royal residences in England.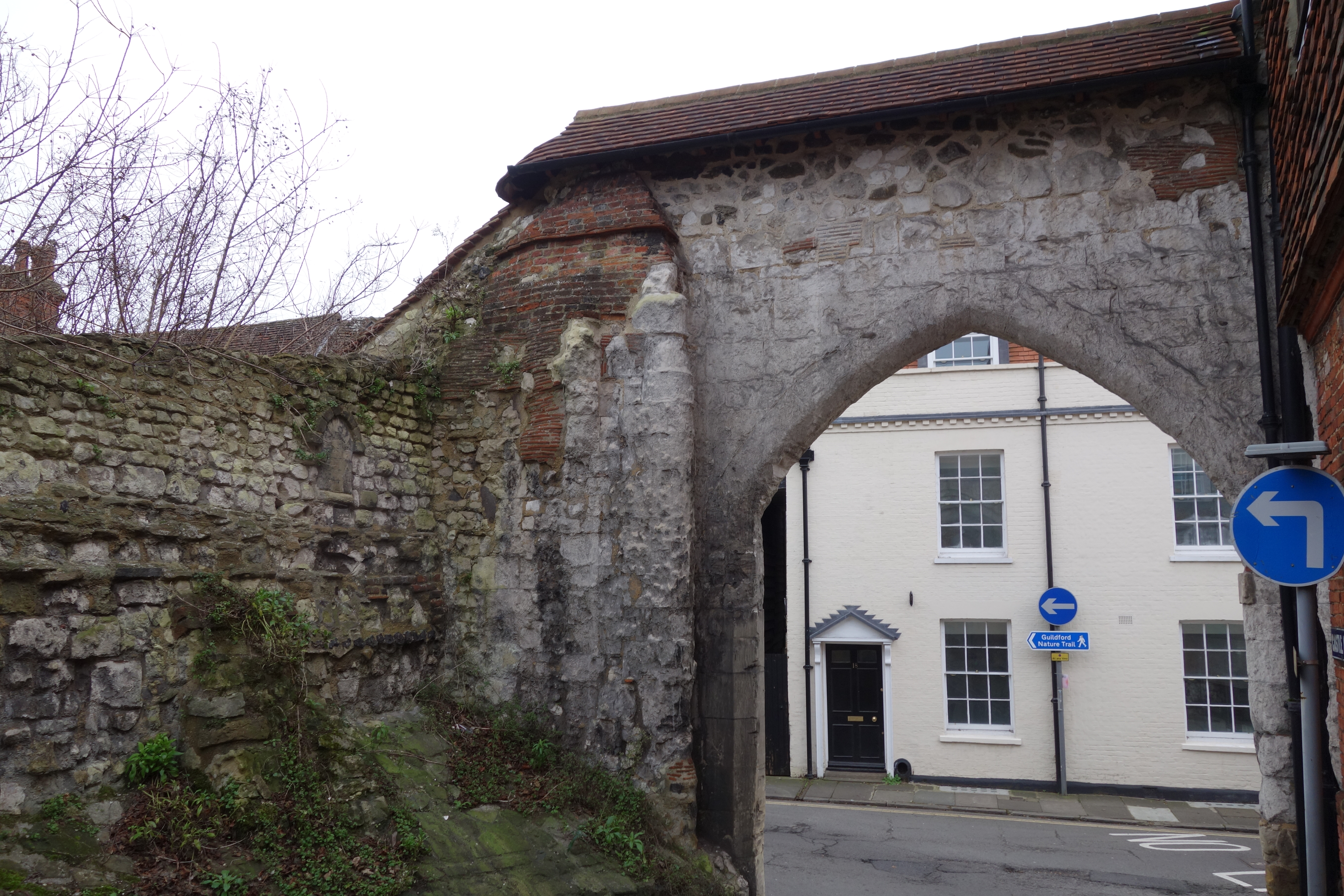 In the castle gardens you can see the remains of the great palace.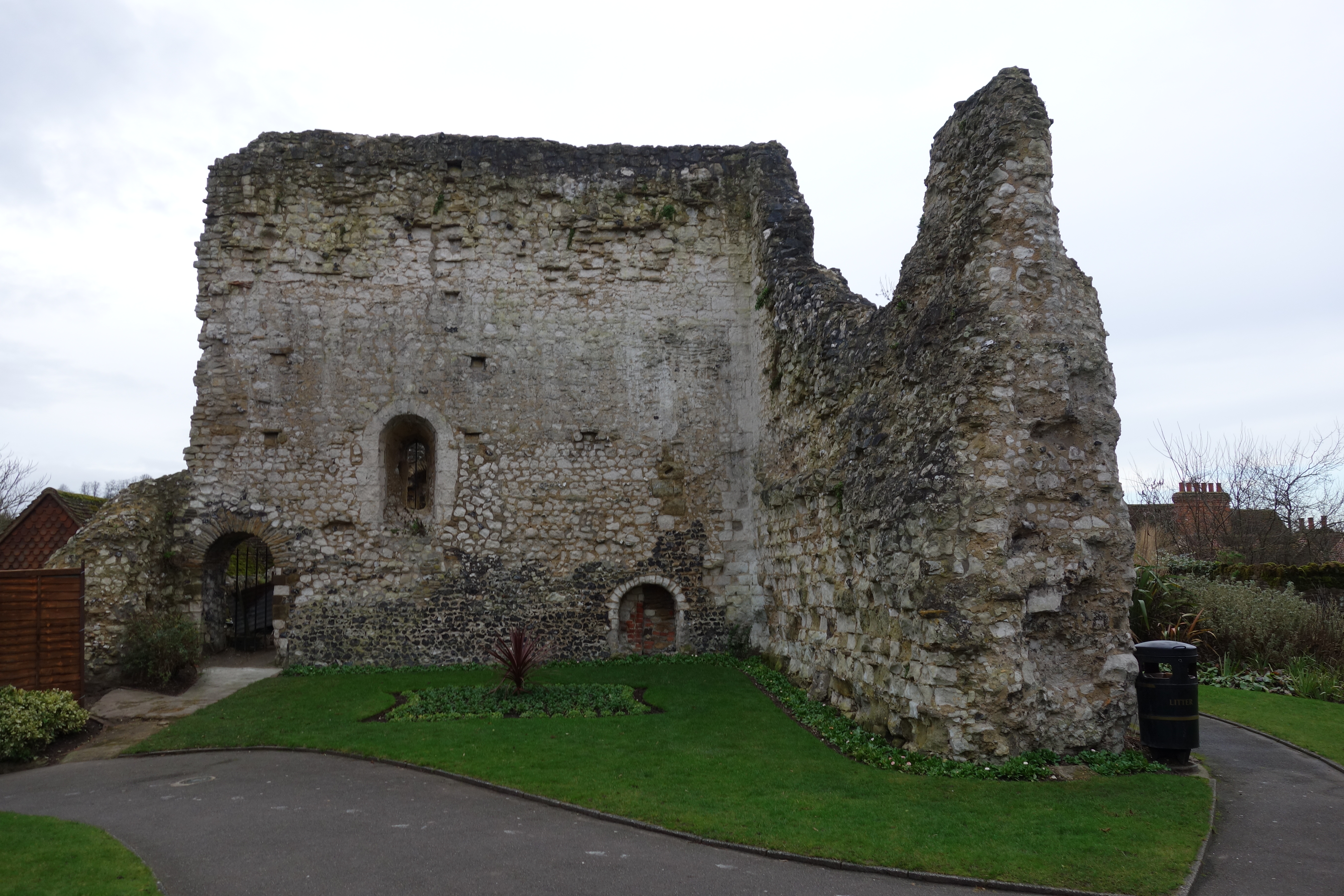 The standing walls are probably part of the private quarters built for the young prince Edward – later Edward I – in 1246.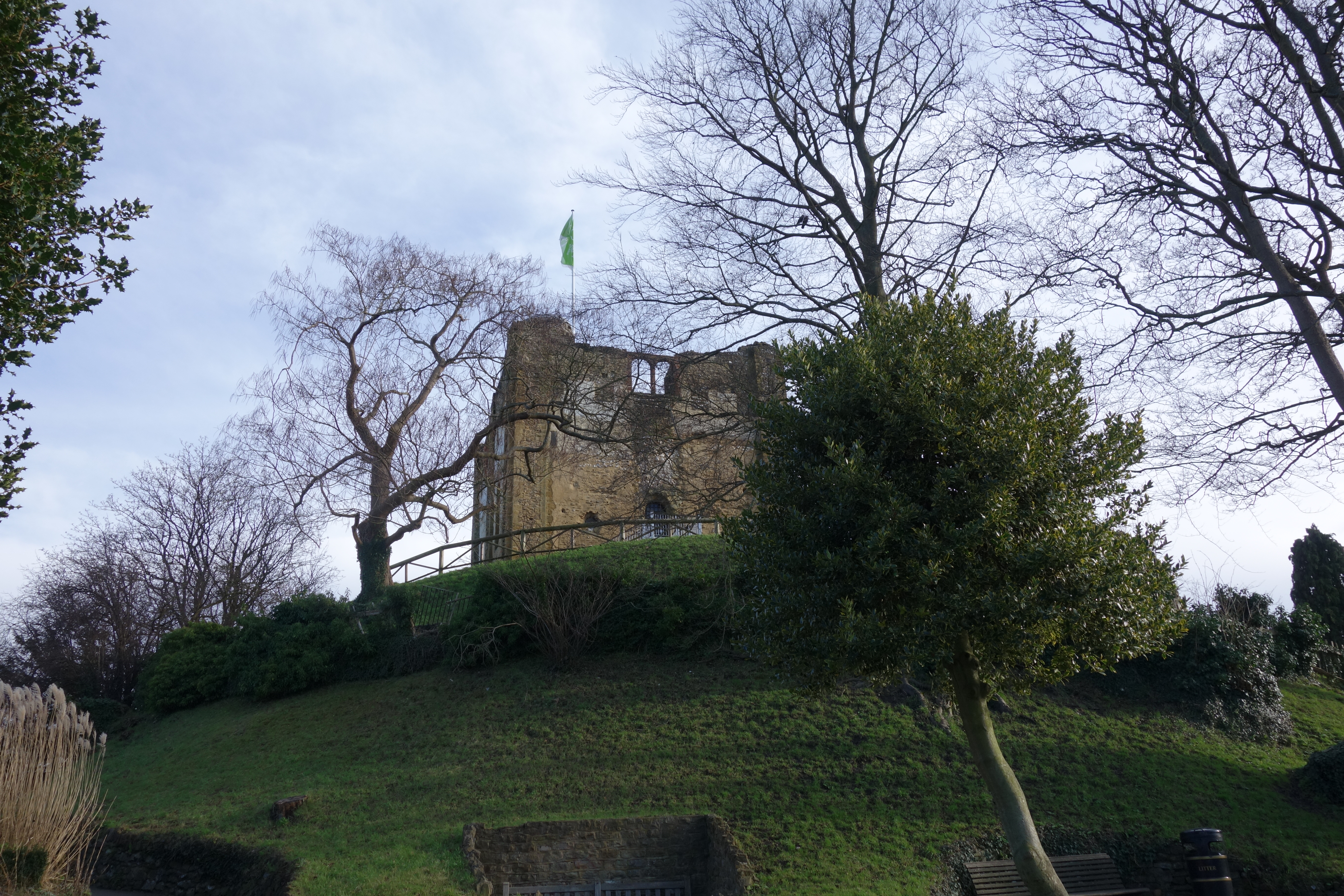 Once you have climbed to the top, feet moving apace, you're greeted by a commanding view of Guildford, with Guildford Cathedral in the middle (which was used in the film The Omen!).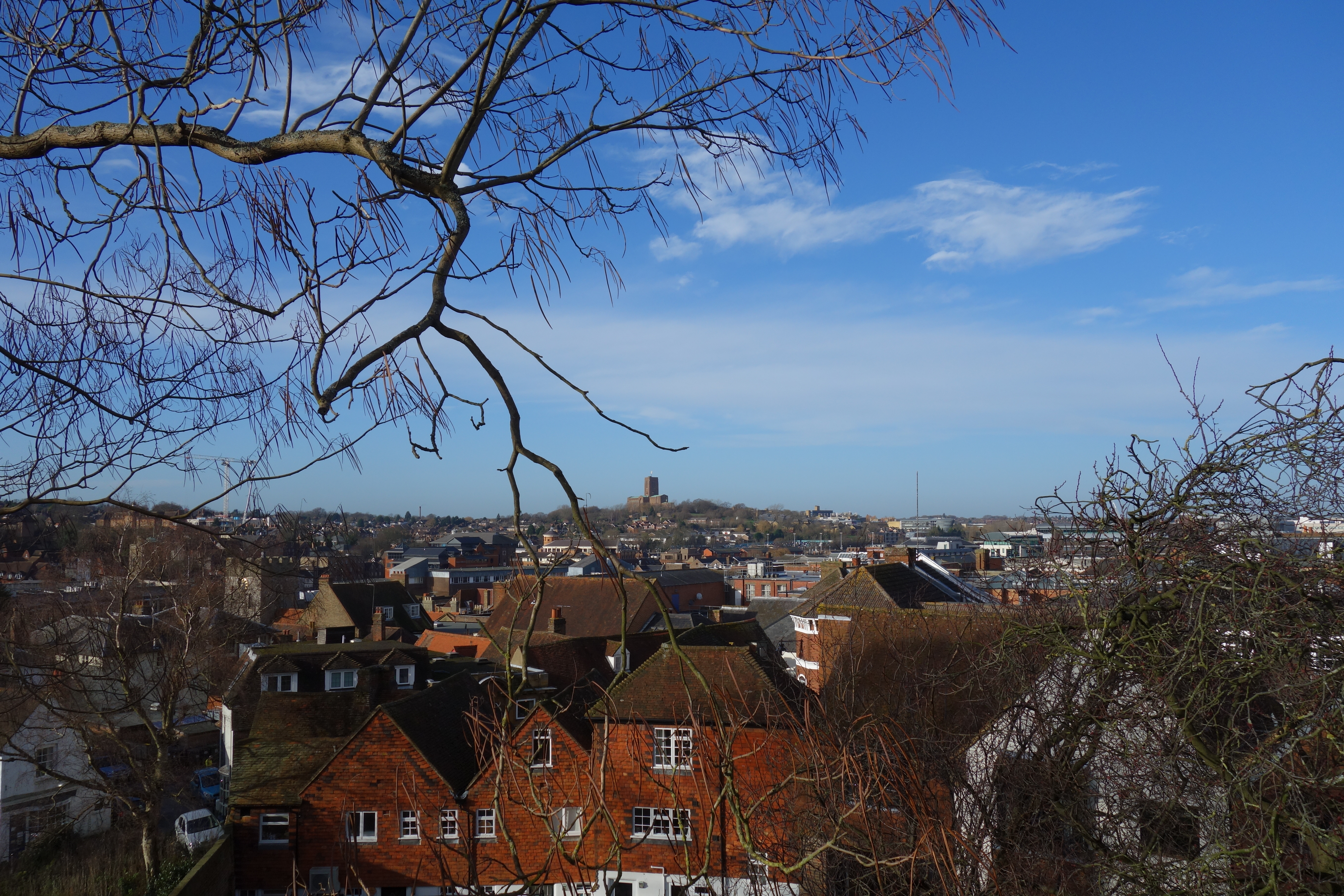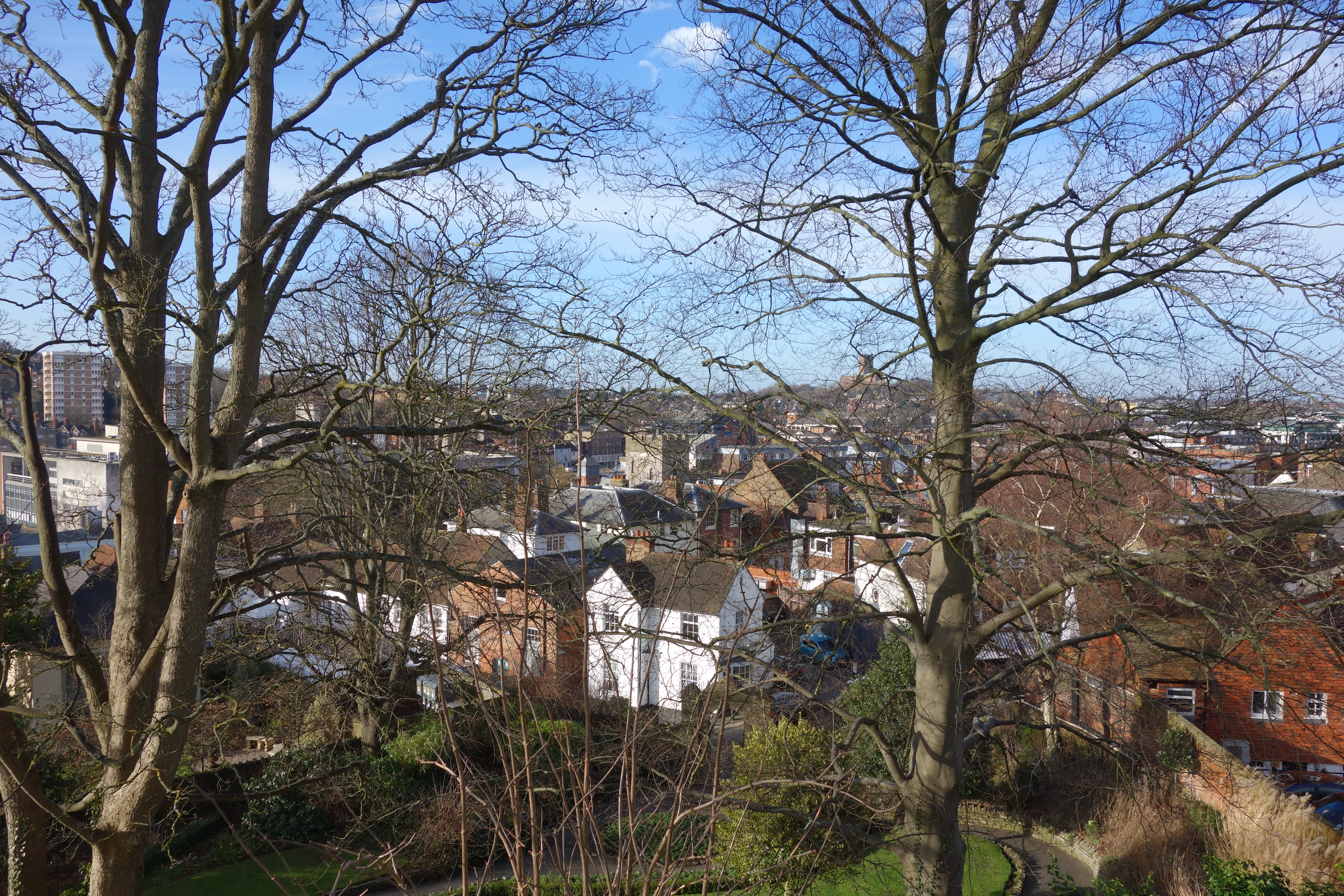 And of course, the lovely gardens nestled below.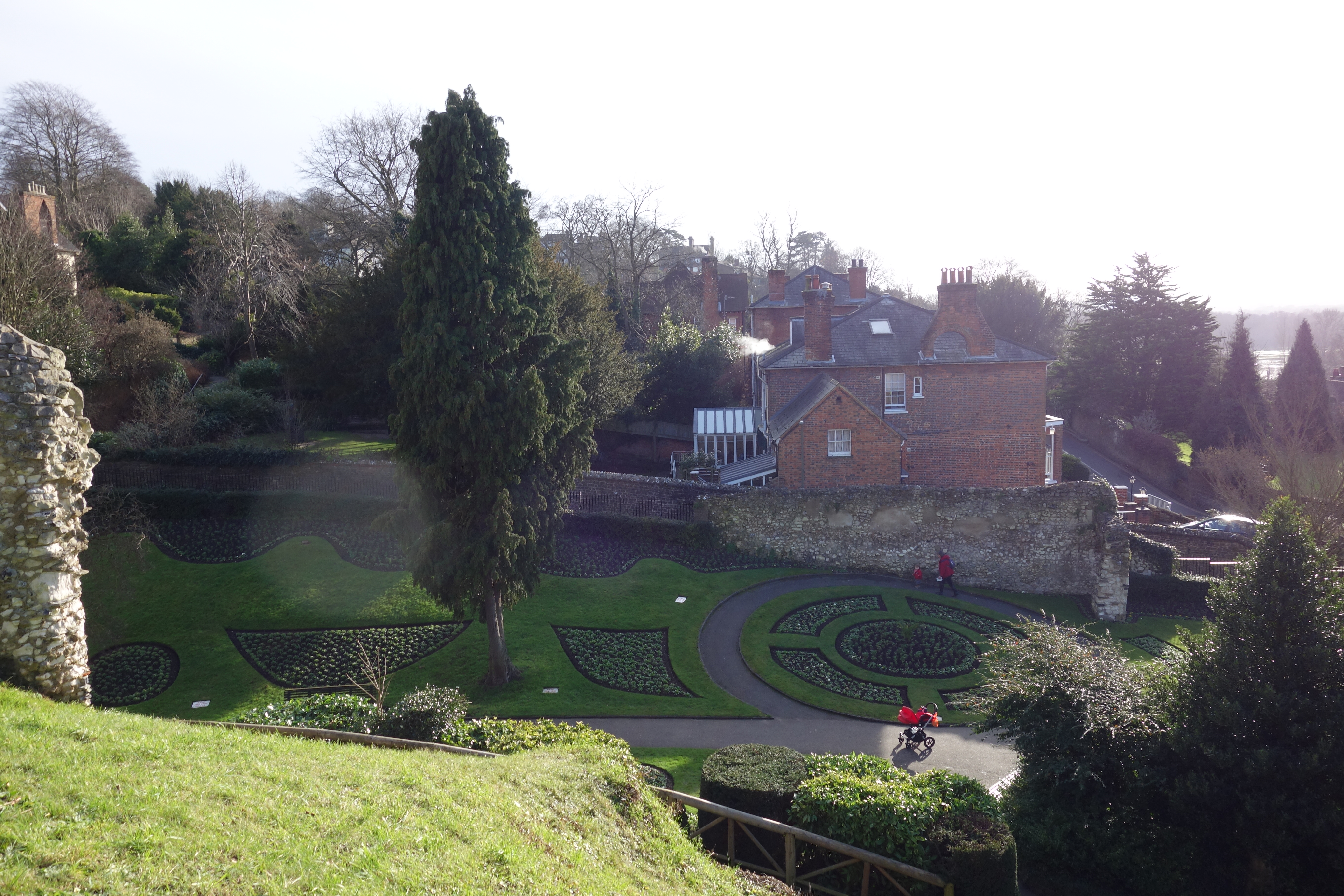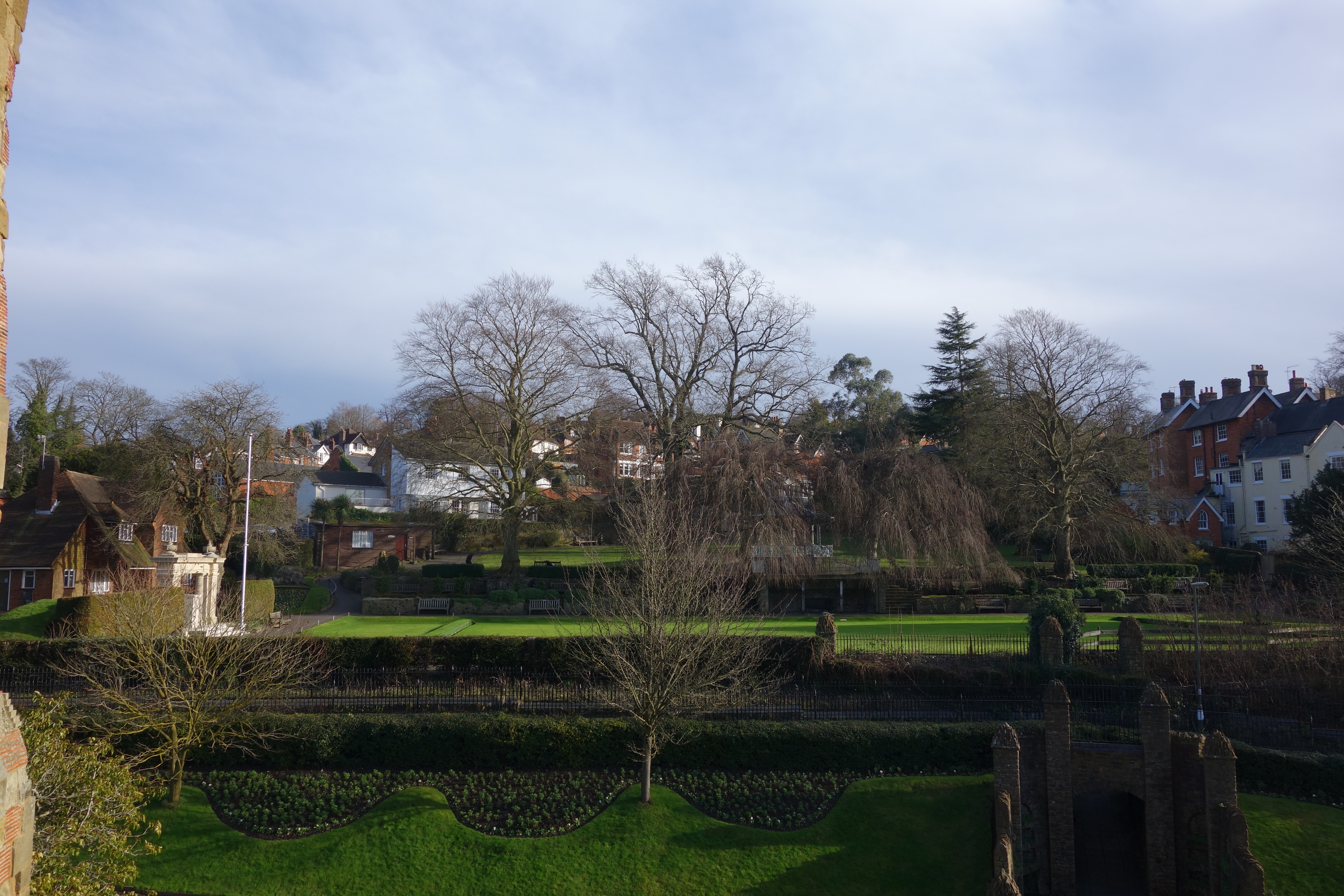 I highly recommend a visit when you're next in Guildford.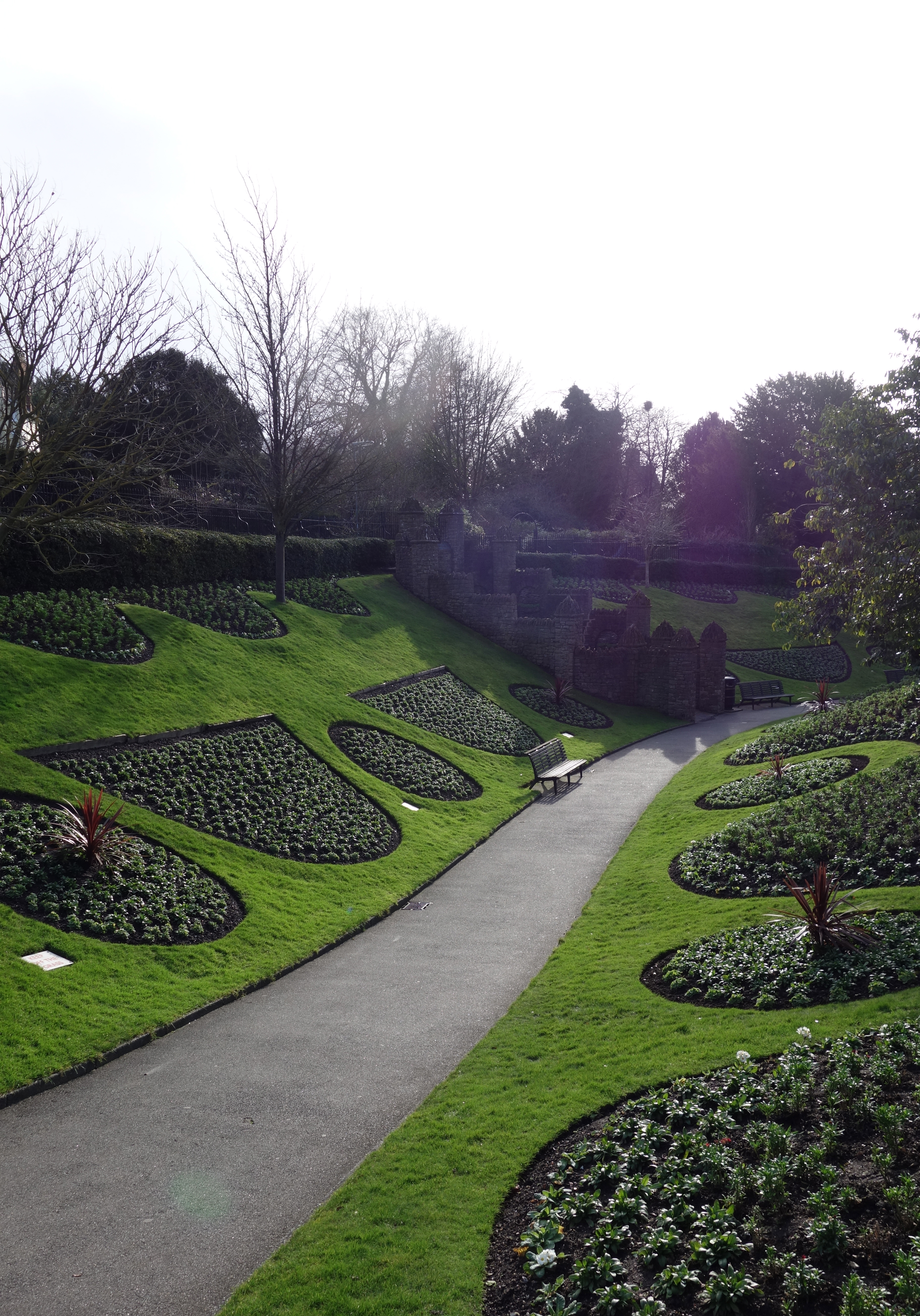 You never know where the paths of Surrey will lead!