2015 marks the 150th anniversary of Lewis Carroll's Alice in Wonderland. Lewis Carroll spent a lot of time living in Guildford and he finished the second Alice book Through the Looking Glass during one of these stays in 1871.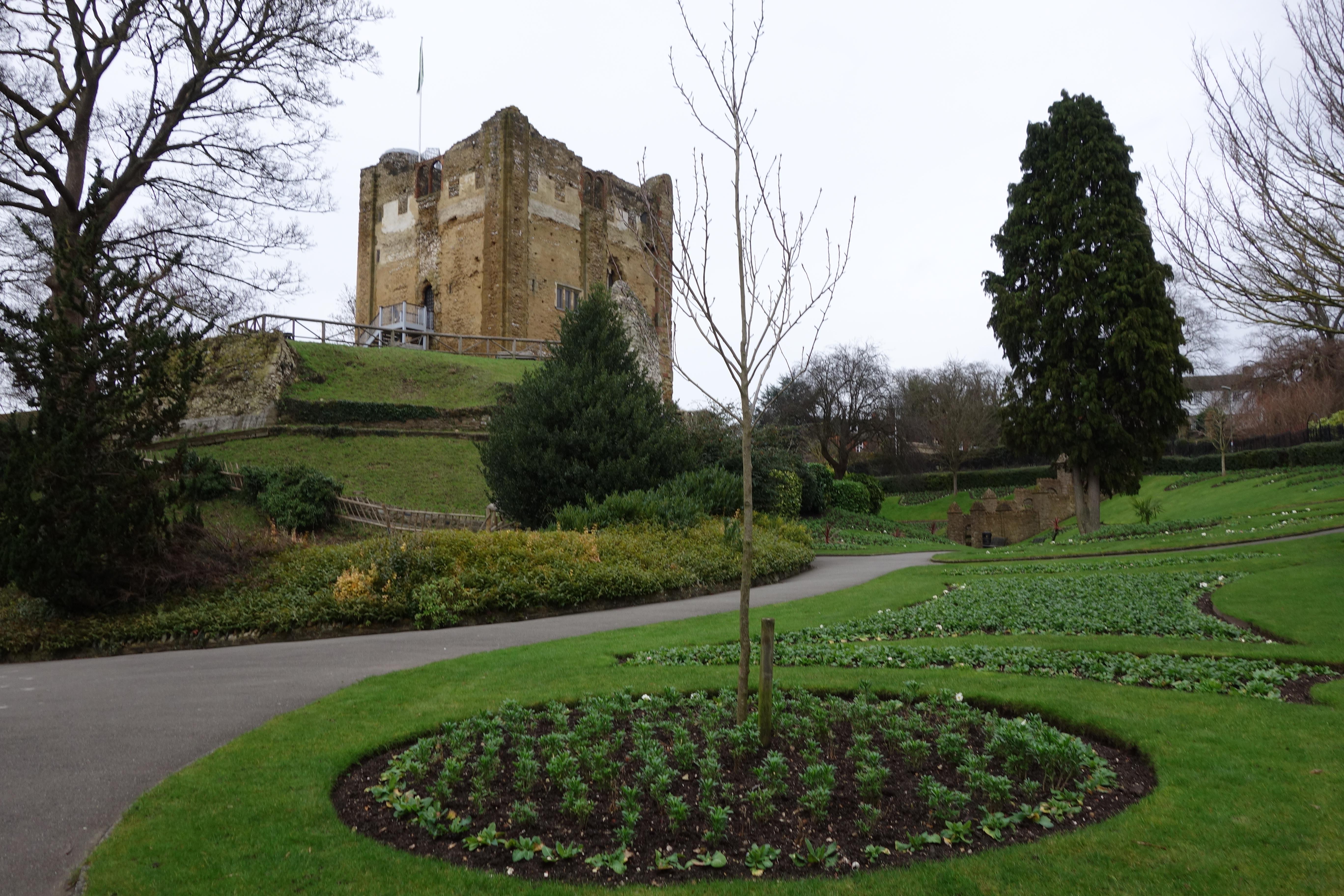 I went to investigate Lewis Carroll's relationship with Guildford as a place and I felt cheered by the sight of the secret garden that surrounds the historic Guildford Castle just behind Guildford's bustling cobbled high street, very near his Surrey dwelling.
On 14th August 1868 clergyman Charles Dodgson (Lewis Carroll) arrived at Guildford station. At this time he was already the famous author of Alice's Adventures in Wonderland, published three years earlier. The death of his father had left him, as the eldest brother, with the responsibility of finding his six unmarried sisters a home.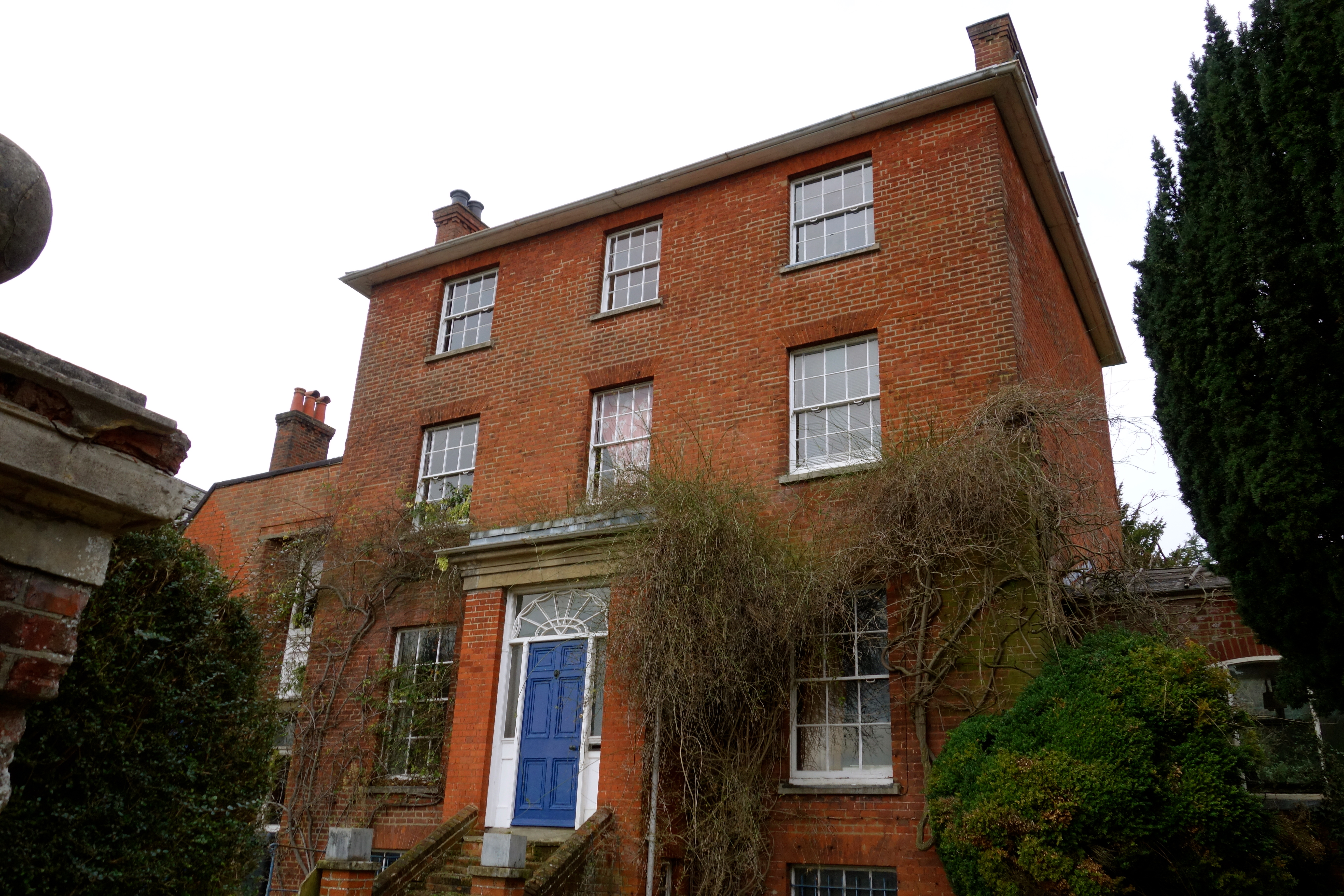 He chose 'The Chestnuts', a large detached house, which had only recently been built in the early 1860s, near the castle. From that time on, he spent about 2 months a year in Guildford, including almost every Christmas. At one time or another, his aunt and three brothers lived there too.
Lewis Carroll was born Charles Lutwidge Dodgson on 27th January 1832 in Cheshire to a large family: there were to be seven sisters and four brothers and the children loved spending time inventing games and entertaining each other. In 1851 he went to Christ Church at Oxford where he was to work and live for the rest of his life. He took his undergraduate degree in Mathematics and Classics and after that he was invited to stay on as a junior don. In accordance with the University regulations, he was required to become a clergyman and in 1861 he was ordained a Deacon. He spent almost every university holiday at The Chestnuts house in Guildford. He also gave a few guest lectures at Abbot's Hospital at the top of Guildford High Street (if you know Guildford well, you probably walk past the magnificent building all the time!).
On 4th July 1862 he took Alice Liddell, daughter of the Dean of Christ Church for a boat trip. On the way he told a story of a little girl called Alice who followed a rabbit down its hole. The story enchanted her so much that she begged him to write it down. Dodgson decided to have it published in 1865 as Alice's Adventures in Wonderland under the pen-name 'Lewis Carroll' and it was an instant success.
Lewis Carroll spent the last year of his life at 'The Chestnuts' in Guildford and he died peacefully at his home on the 14th January 1898. There was a simple funeral service at St. Mary's church, where he had preached on eight occasions in the last 11 years of his life. He is buried in the Mount Cemetery.
The character of Alice is happily present in Guildford today.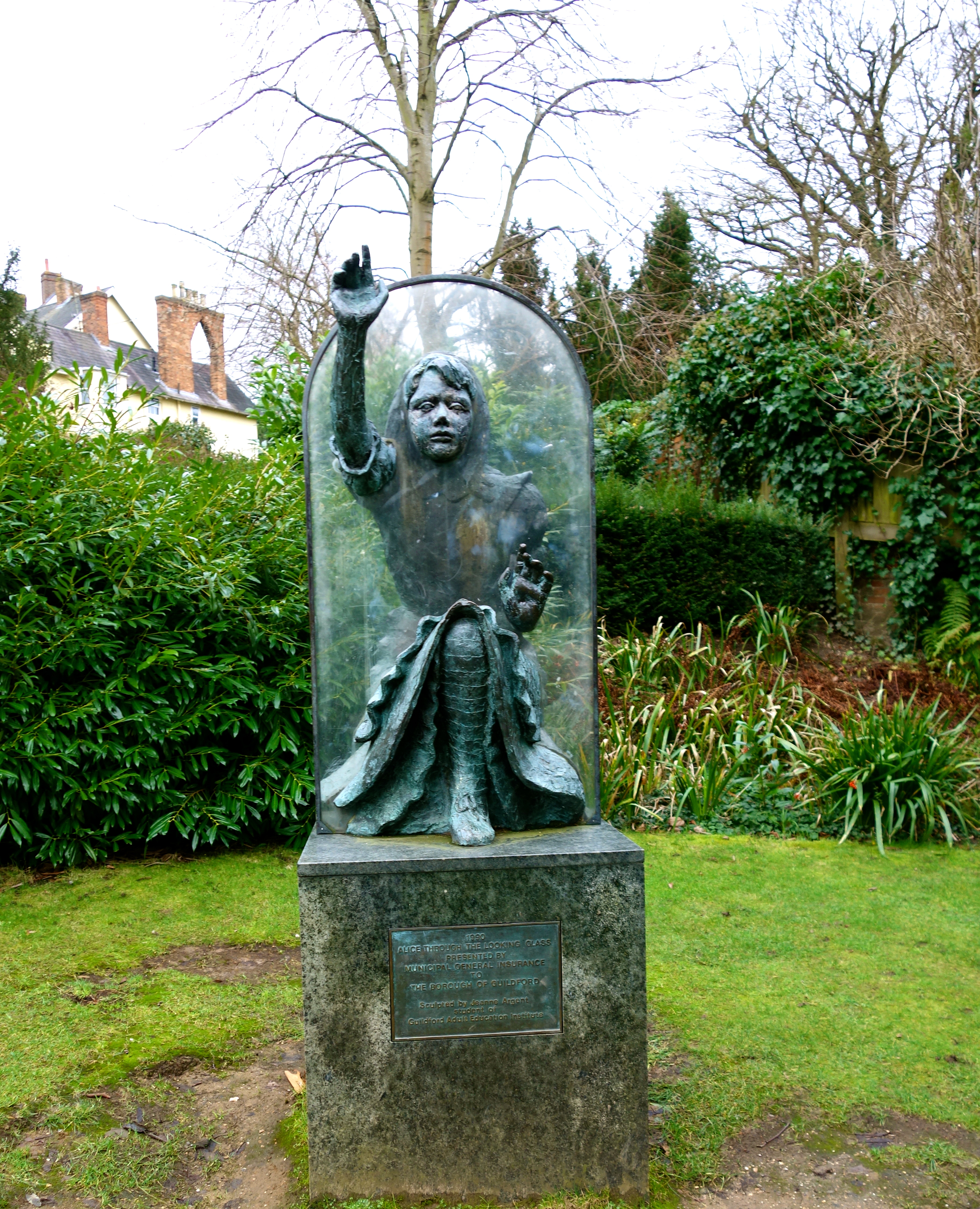 Jeanne Argent made this statue of Alice passing through the looking glass in 1990 as a symbol for the link between Lewis Carroll and Guildford. The statue stands in what was the garden of Castle Gate with Guildford's magnificent castle overlooking the grounds.
There's also a display of Alice in Wonderland historic items in Guildford Museum, including a stamp booklet/holder featuring Alice and a biscuit tin decorated with images from Through the Looking Glass, made by Barringer, Wallis and Manners, the firm of a friend of Carroll.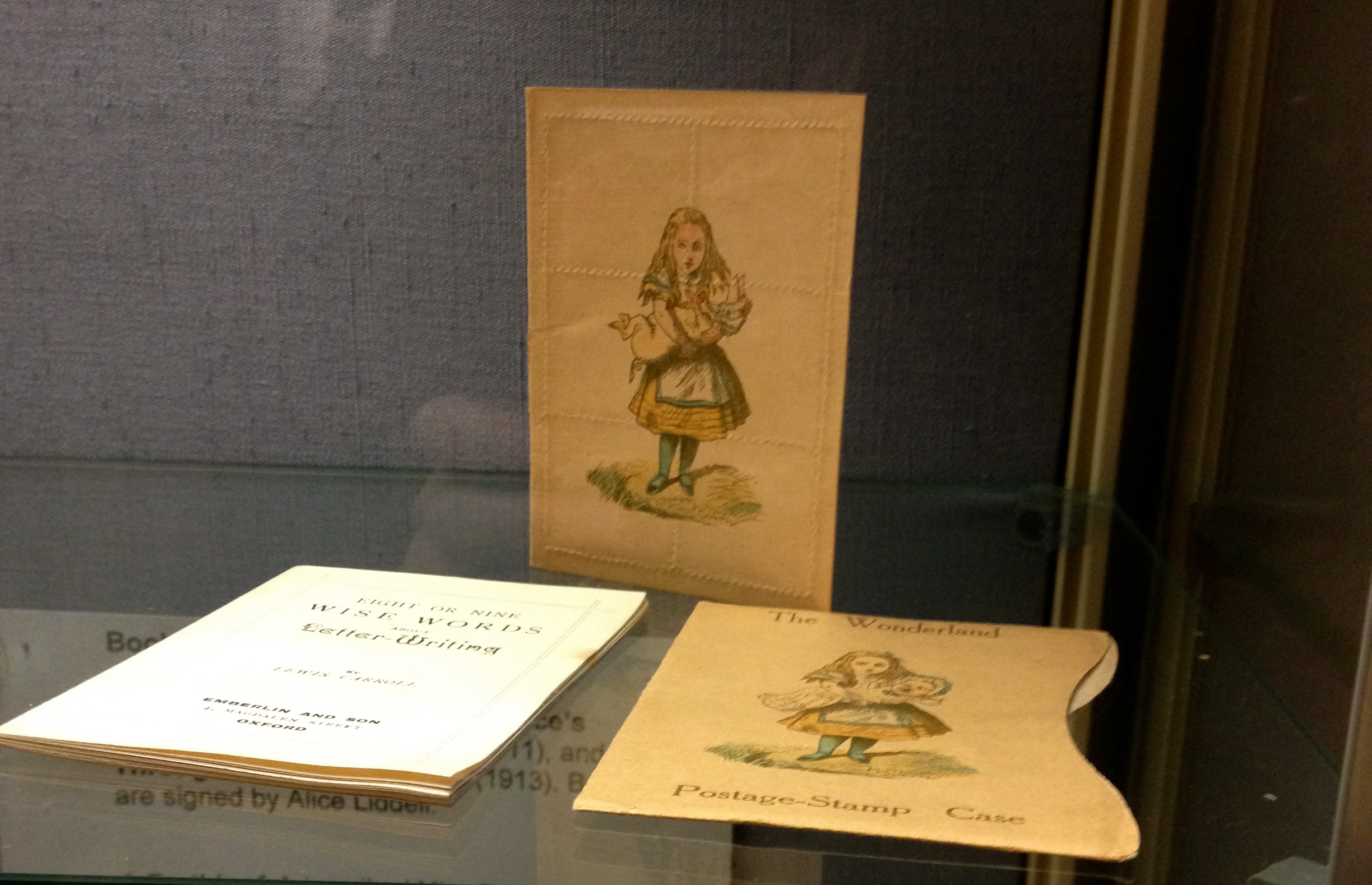 And there's even an independent millinery called The Mad Hatter!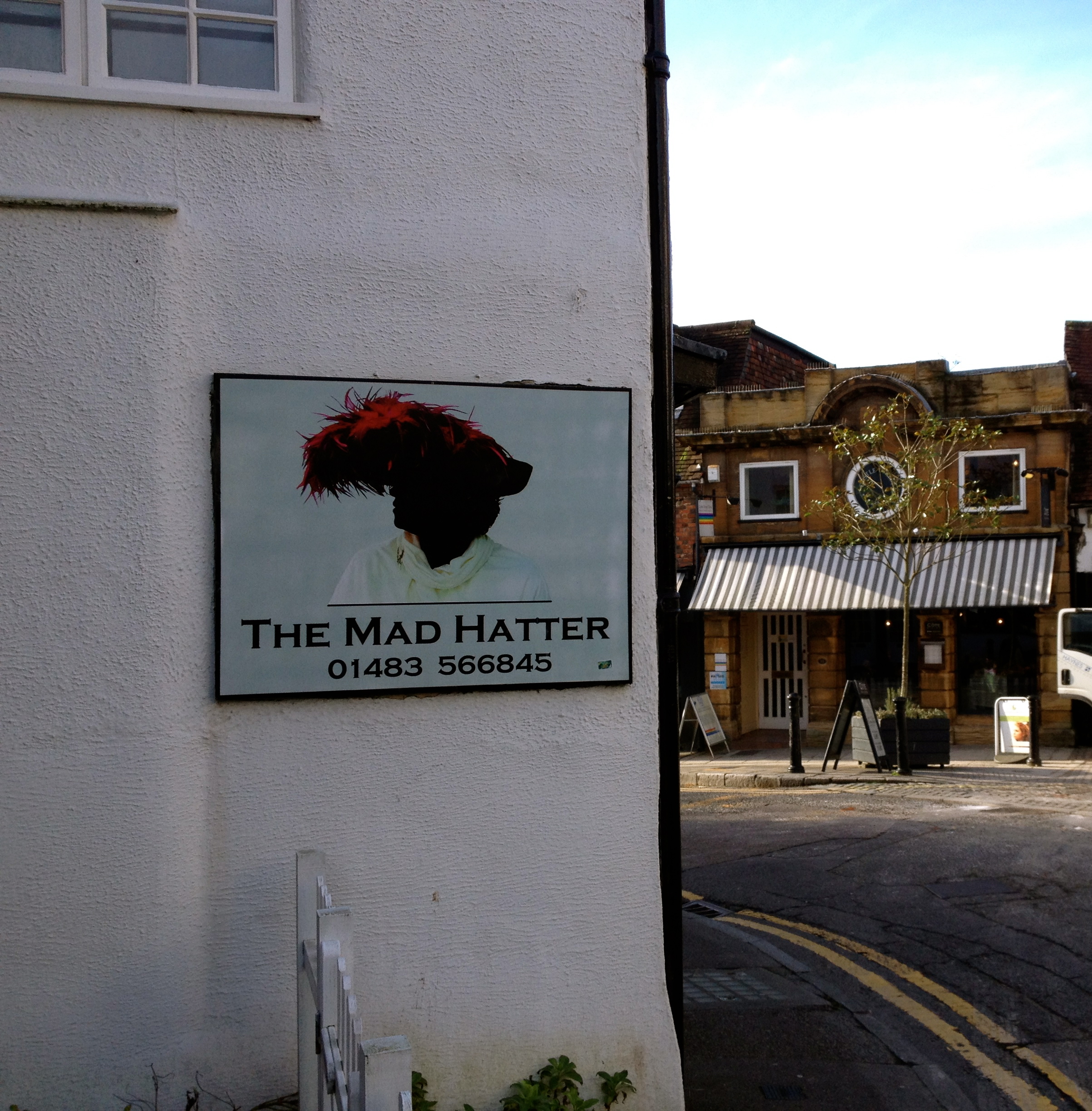 I think Alice would have loved the gardens around Guildford Castle.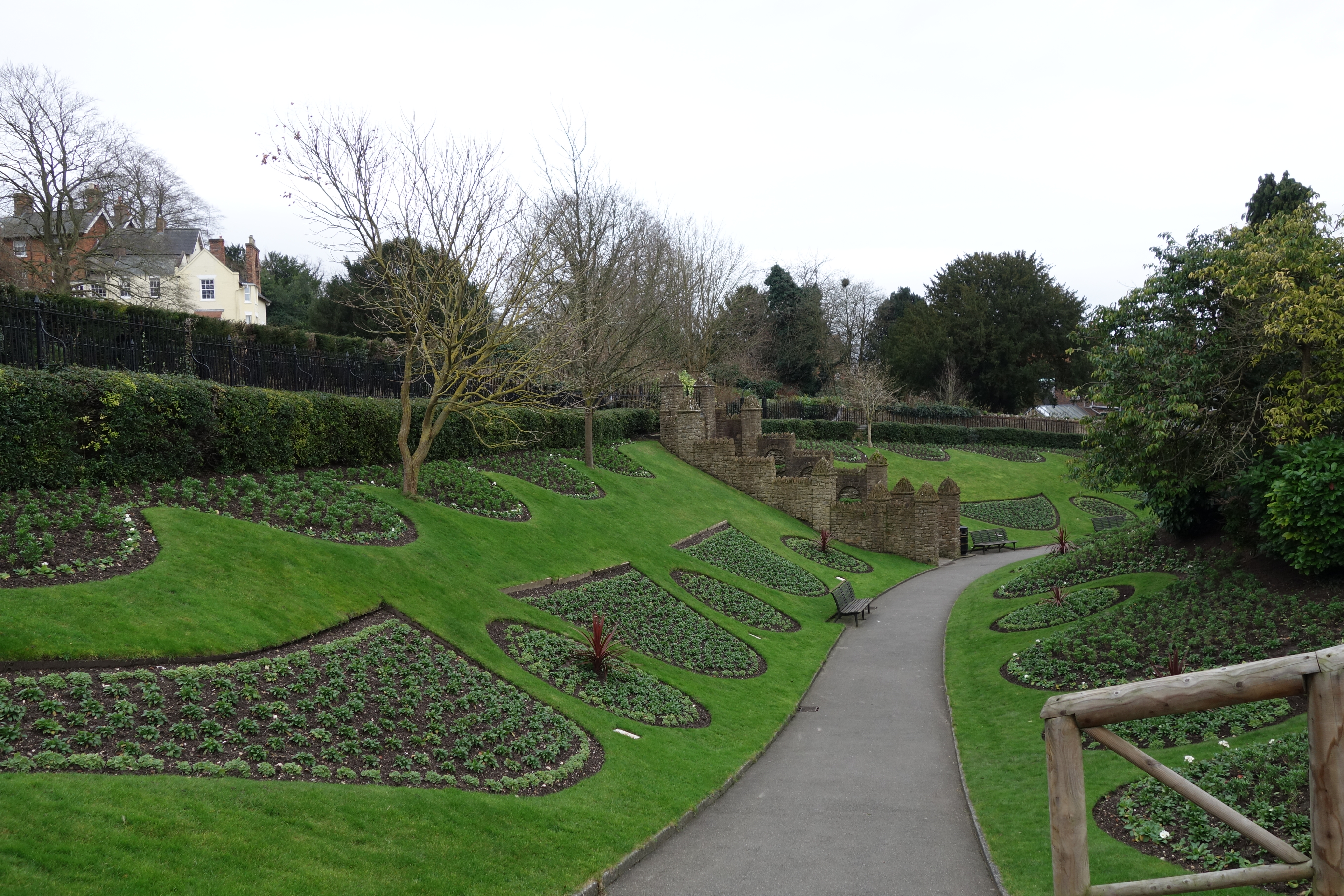 I know this Alice did!
More on the history of Guildford Castle next week.