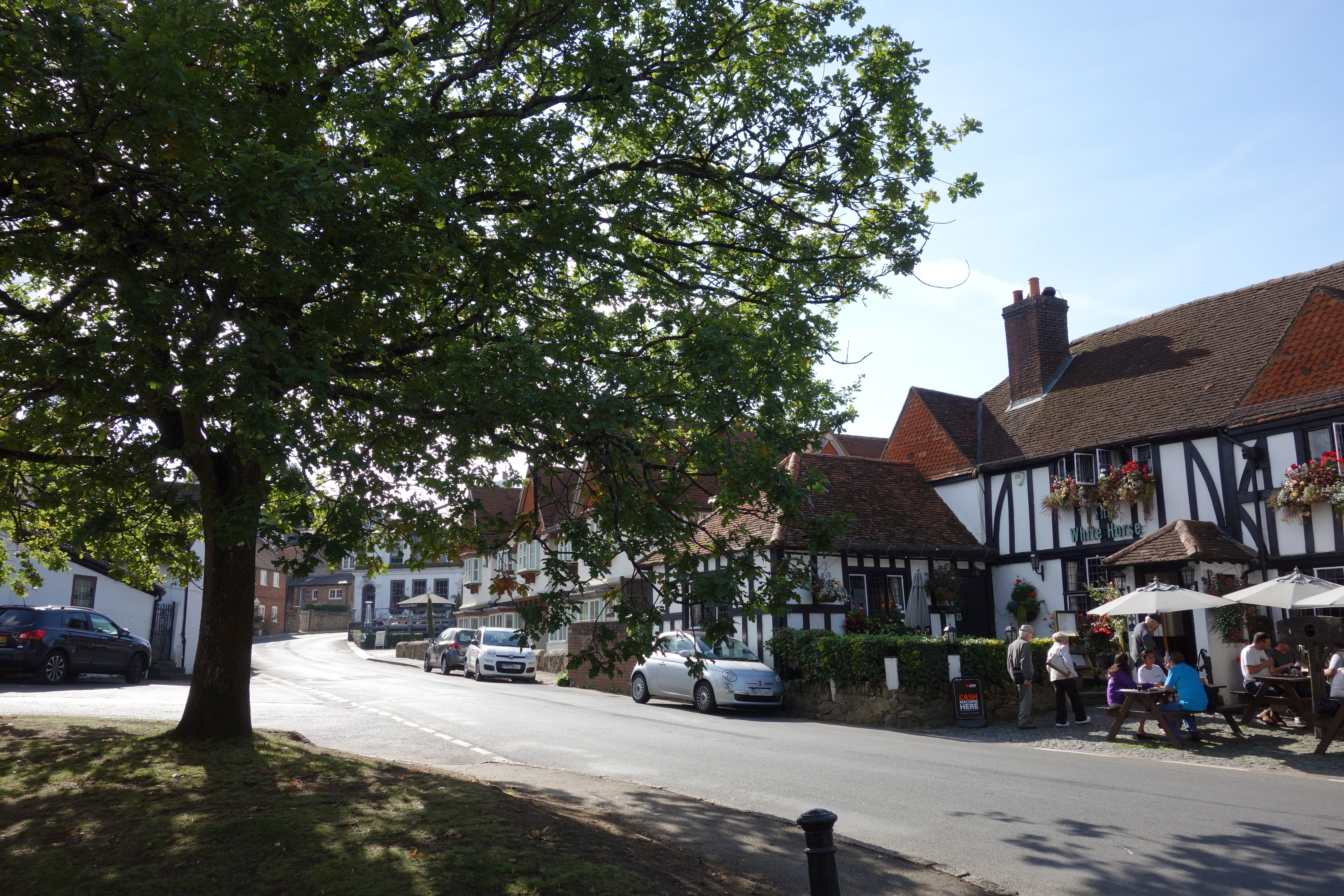 I love living in Surrey. Historic villages interspersed with pockets of verdant countryside. Houses huddled around village greens. Busy cobbled high streets with hills rolling in the background. The best of town and country. Over and over.
One of the brightest jewels in Surrey's crown is Shere, near Guildford. Every corner is beautiful.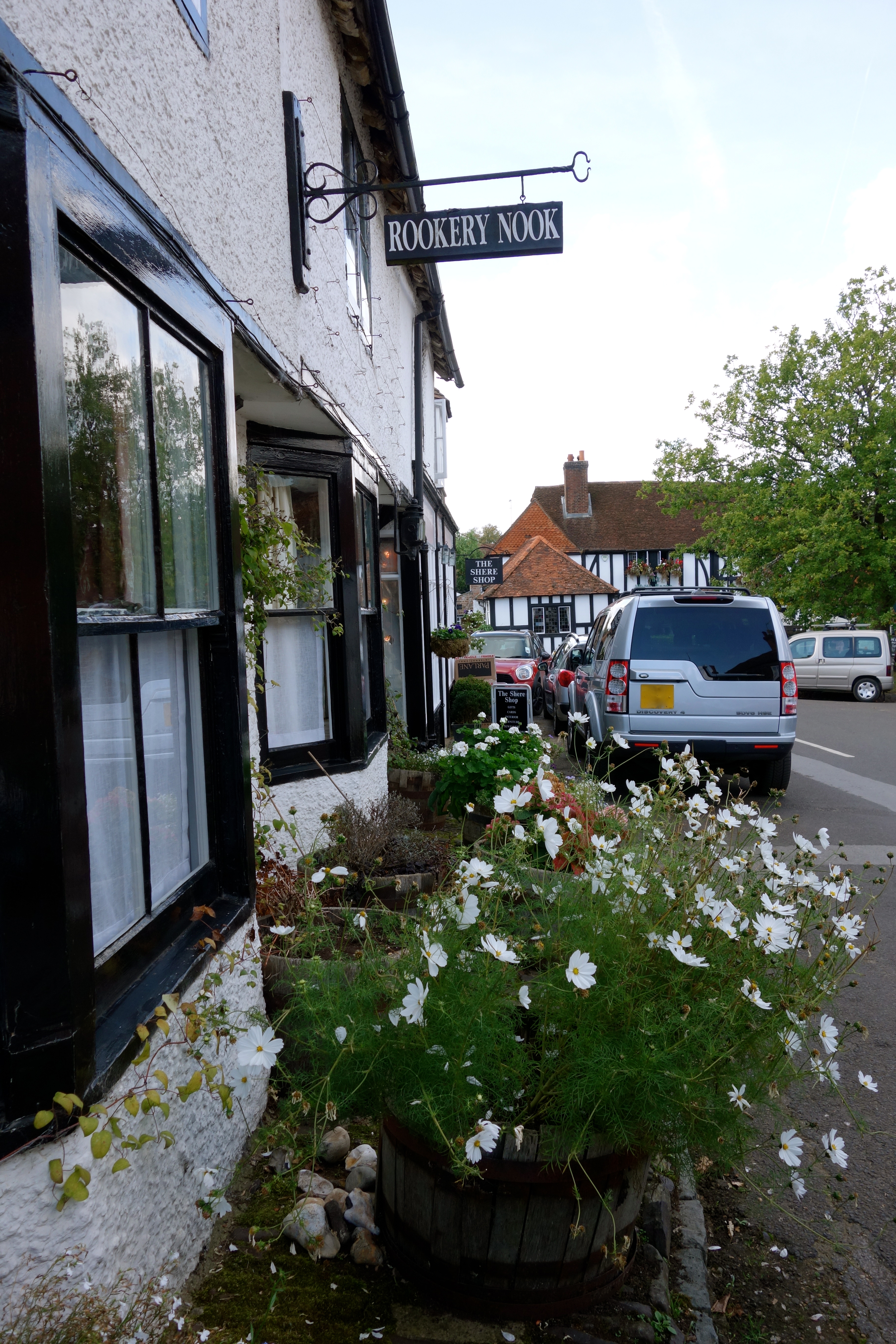 And it's quite the Hollywood star (far from a soubrette).
The film The Holiday was located in Shere.
Cameron Diaz plays a heartbroken workaholic Amanda from LA who swaps houses with British journalist Iris (the equally heavy hearted Kate Winslet) seeking a quiet man-free Christmas. She moves into Iris's idyllic Surrey village occupied by picturesque buildings that groan with age and timber-frames surrounded by country roads.
The church in the heart of Shere village was also used for the closing scene of Bridget Jones: The Edge of Reason as Bridget's parents renewed their wedding vows (who could forget their coordinating lavender attire?!)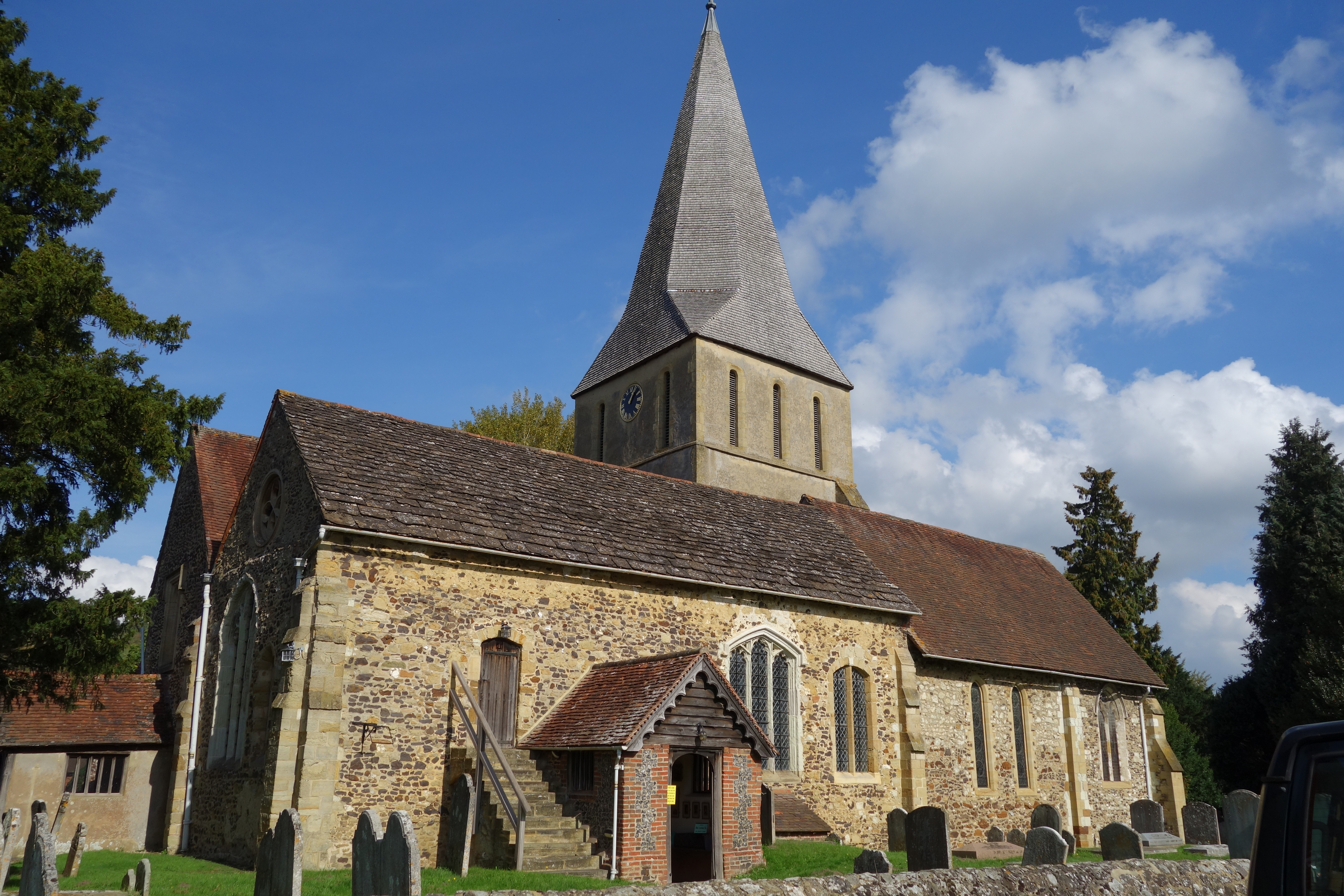 Although Shere has seen its fair share of drama. Famed crime writer Agatha Christie faked her own death at Newlands Corner (very near Shere) following an argument with her husband and disappeared into thin air for 10 days! She spent the first night in Shere at a private bed and breakfast under an assumed name as she was a well-known household name at that time, having recently published her best-selling novel 'The Murder of Roger Ackroyd'.
I think Shere is by far the most photogenic village I've ever seen. I can see the magnetism it holds for filmmakers as it's like walking onto a ready-made film set, full of history. Most of the buildings in the village date from the 16th and 17th century.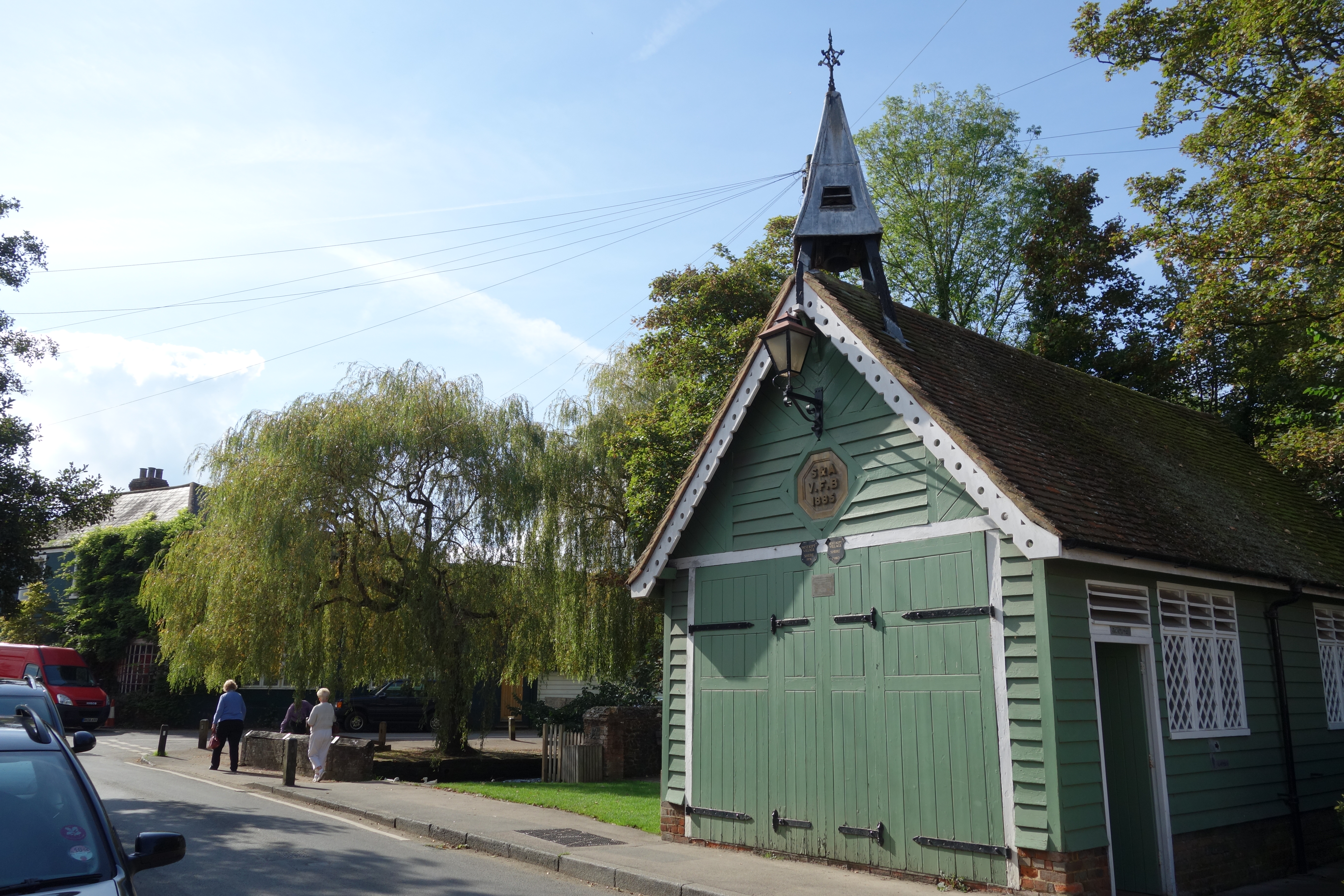 And villagers have everything they could need.
A bakery: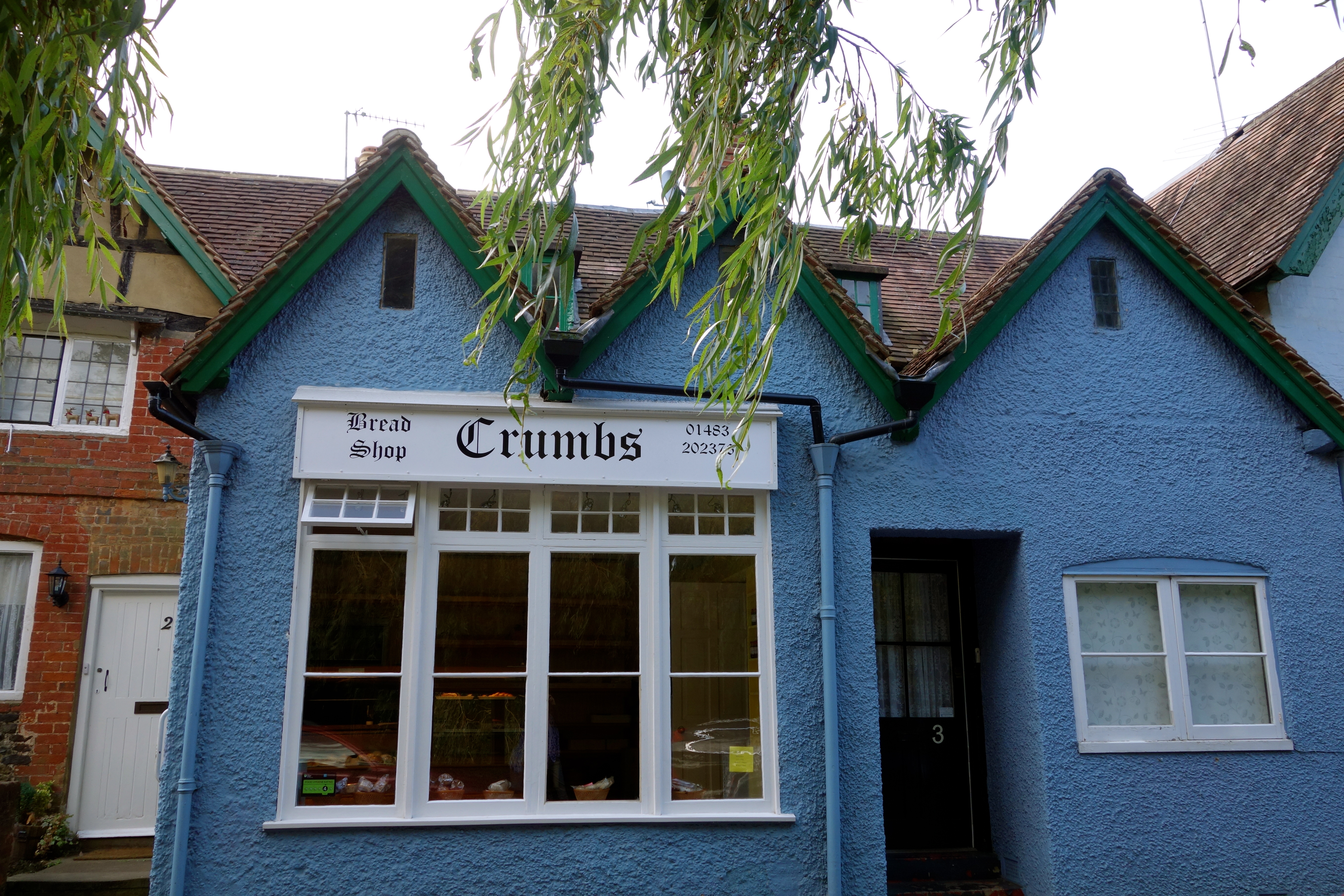 A greengrocers:

A sweets shop: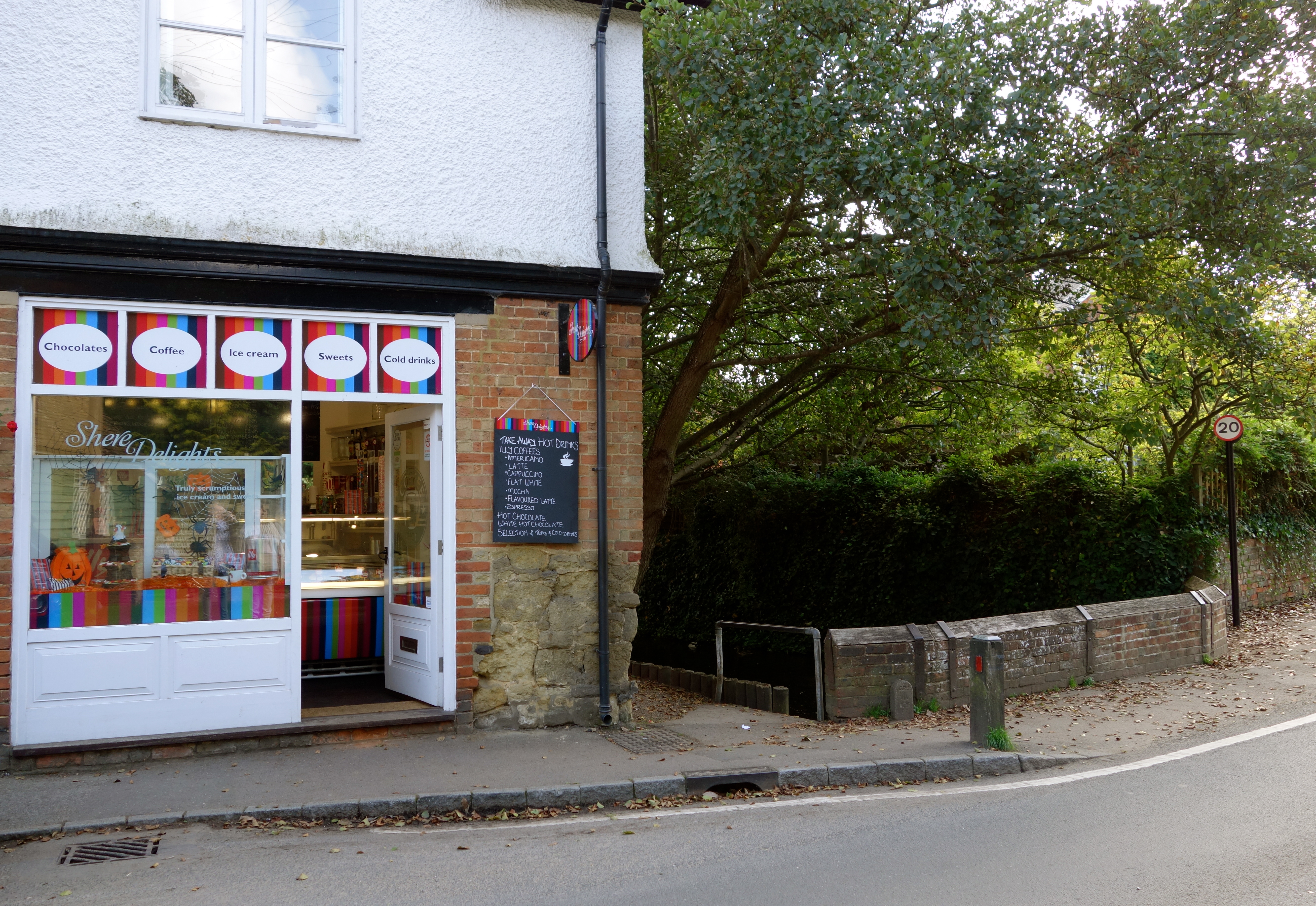 Next to the river that runs through the village…
And willow trees surround the water…
Providing dappled shade on sunny days as residents can enjoy their lunch on the riverbank while watching little ducks and geese go about their business.
With a choice of different restaurants and pubs…
It's the perfect place to simply watch the world go by.
Artists and writers have always been drawn to the charm of the village.
I'd like to add bloggers to that list too!
I was excited to wear my new special bunny print scarf from Joules.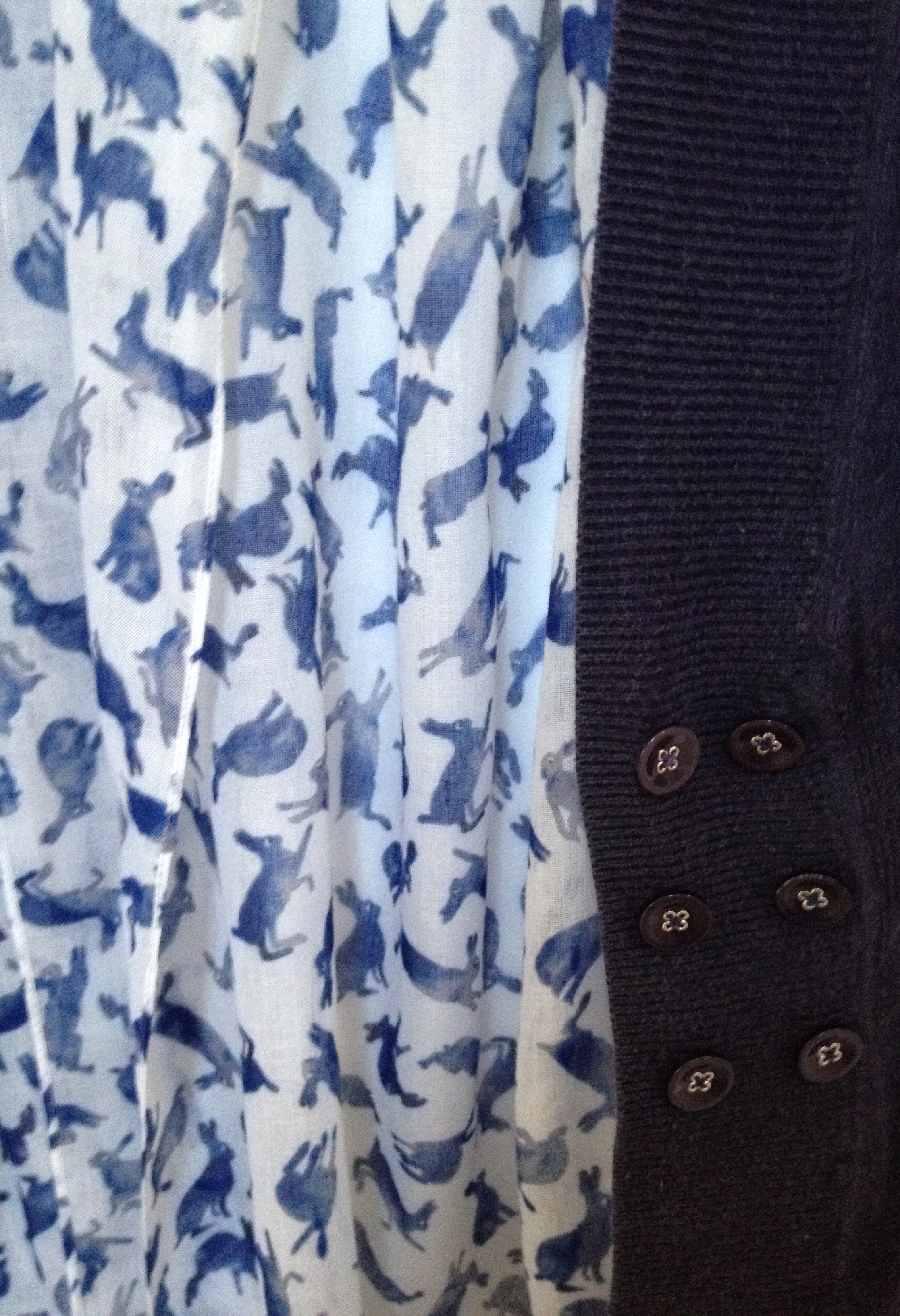 My trousers are from Topshop years ago, but here are some similar printed trousers from
Next.

White T-Shirt from
M&S.

Navy cardigan also from Topshop years ago, but here is a similar one from
John Lewis.