It wouldn't be a press day without celebrities. Everywhere I looked, there were celebs among blooms.
Sir Ian McKellen was interviewed by Sophie Raworth…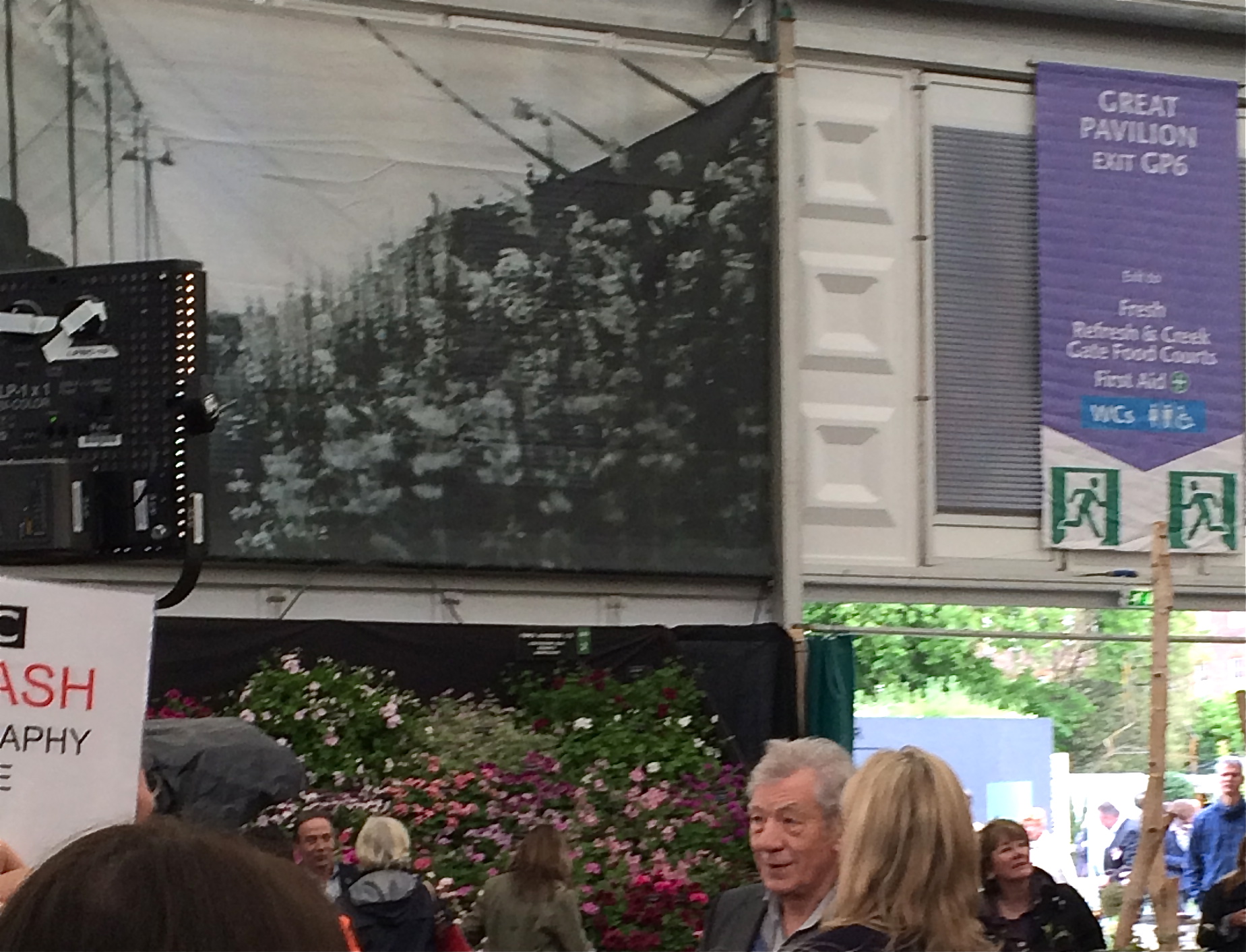 Joanna Lumley in pink surrounded by pink petals…
Also in pink, Kirstie Allsopp…
Brendan Cole with a bright tie almost matching the clematis!
Twiggy being interviewed with Brenda Blethyn…
Matt Baker…
Matt Allwright…
Piers Morgan…
And famous gardening names, like Joe Swift with Sophie Raworth, although I captured her mid-speech which doesn't do her natural elegance any justice at all!
My horticulture hero Monty Don!
Carol Klein camouflaged in the roses…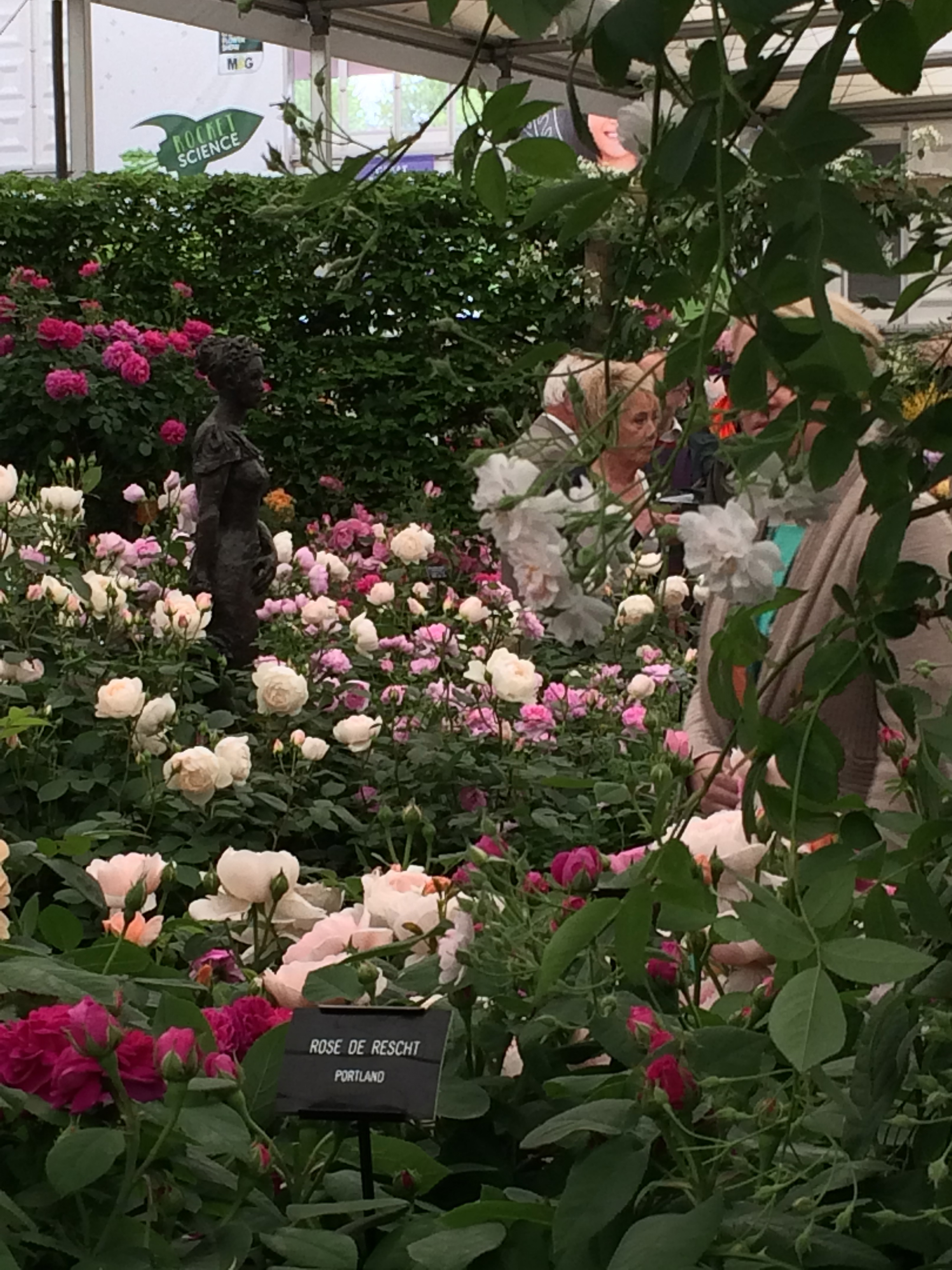 Alan Titchmarsh with Nicki Chapman…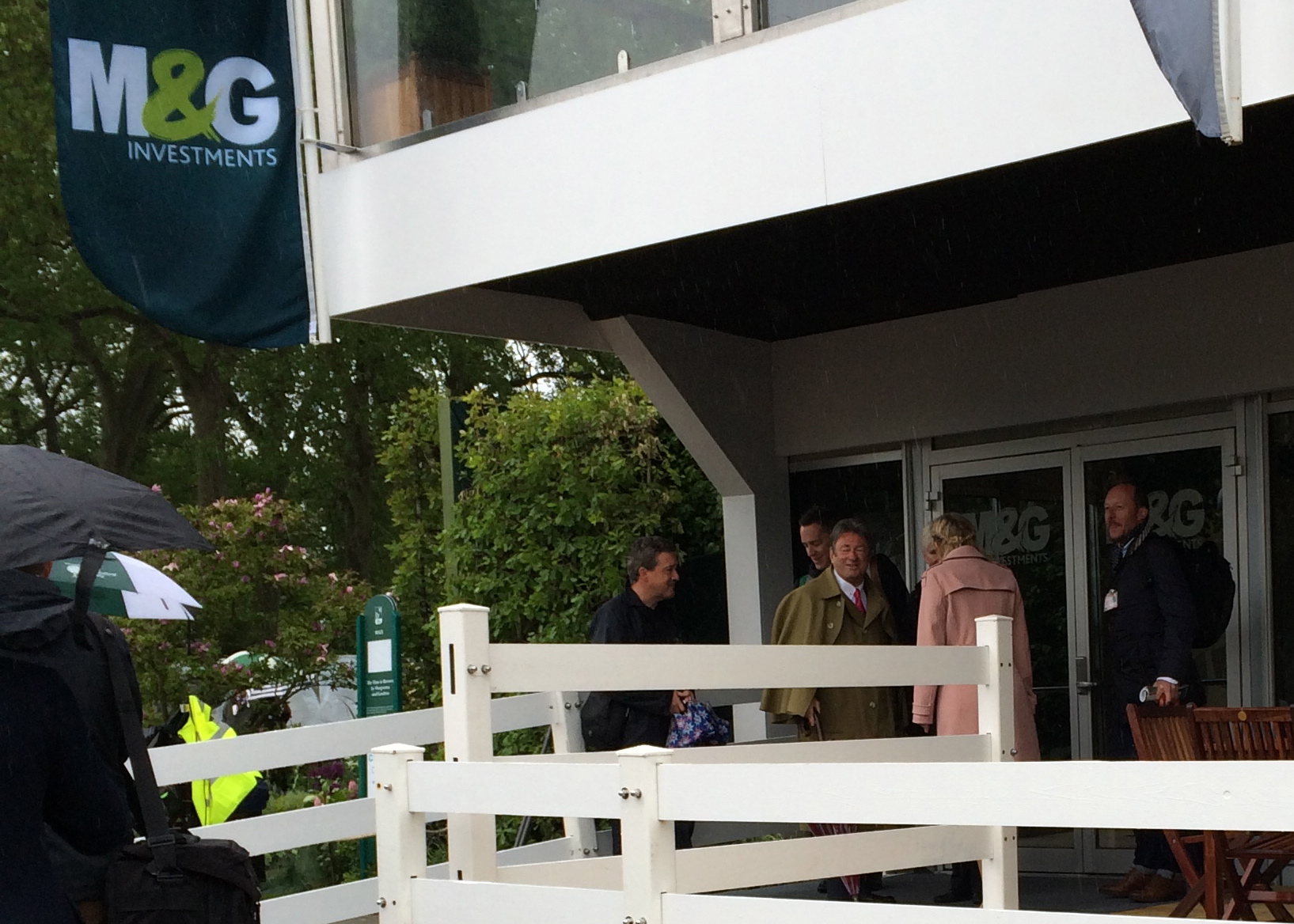 Christine Walkden in cheerful purple…

Chris Beardshaw, tending to his gold medal garden…
And Dan Pearson, who also won a gold medal and Best In Show garden.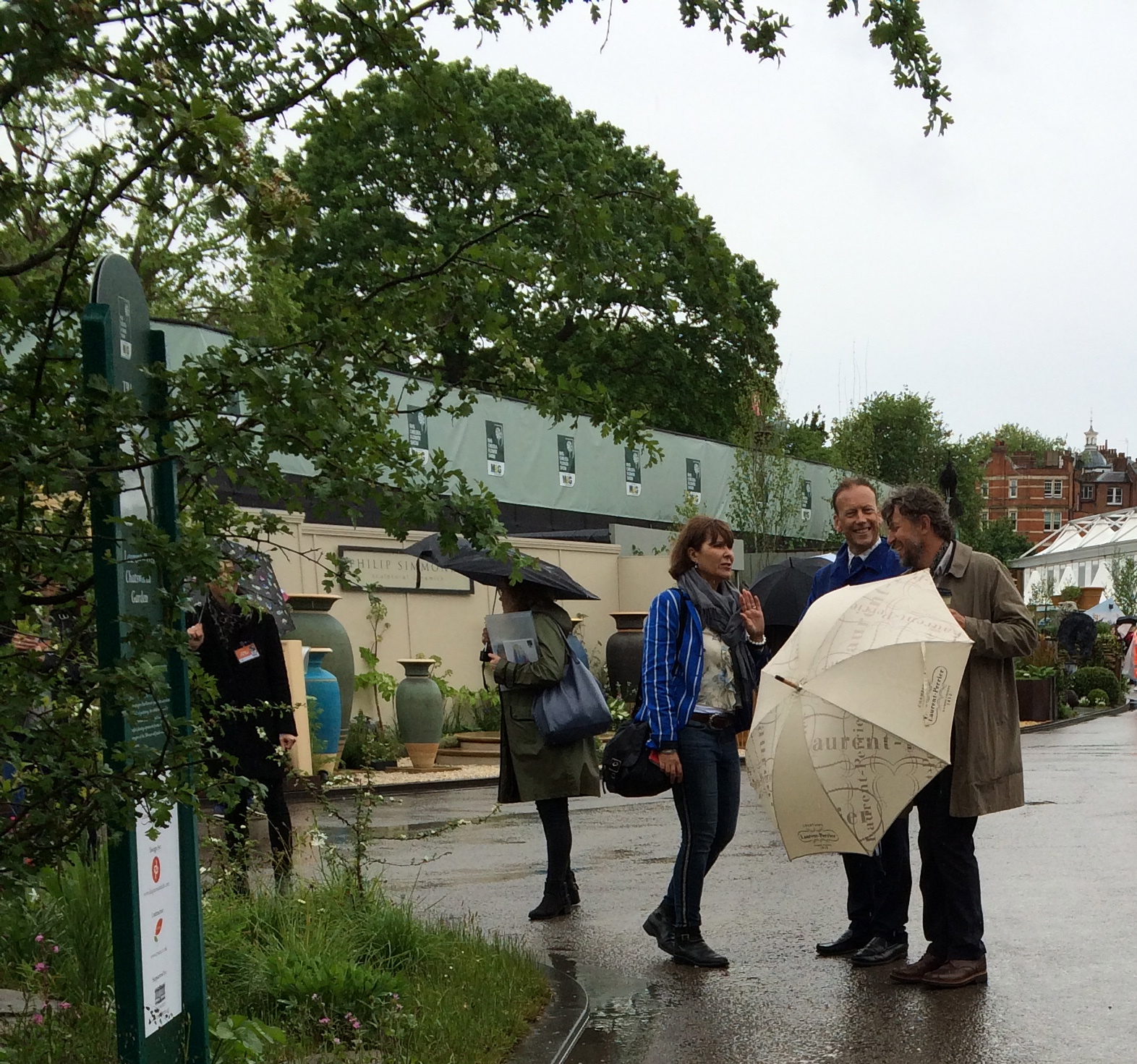 Somehow I don't think I'll be getting a phone call from the Associated Press asking me to be their chief showbiz photographer any time soon…