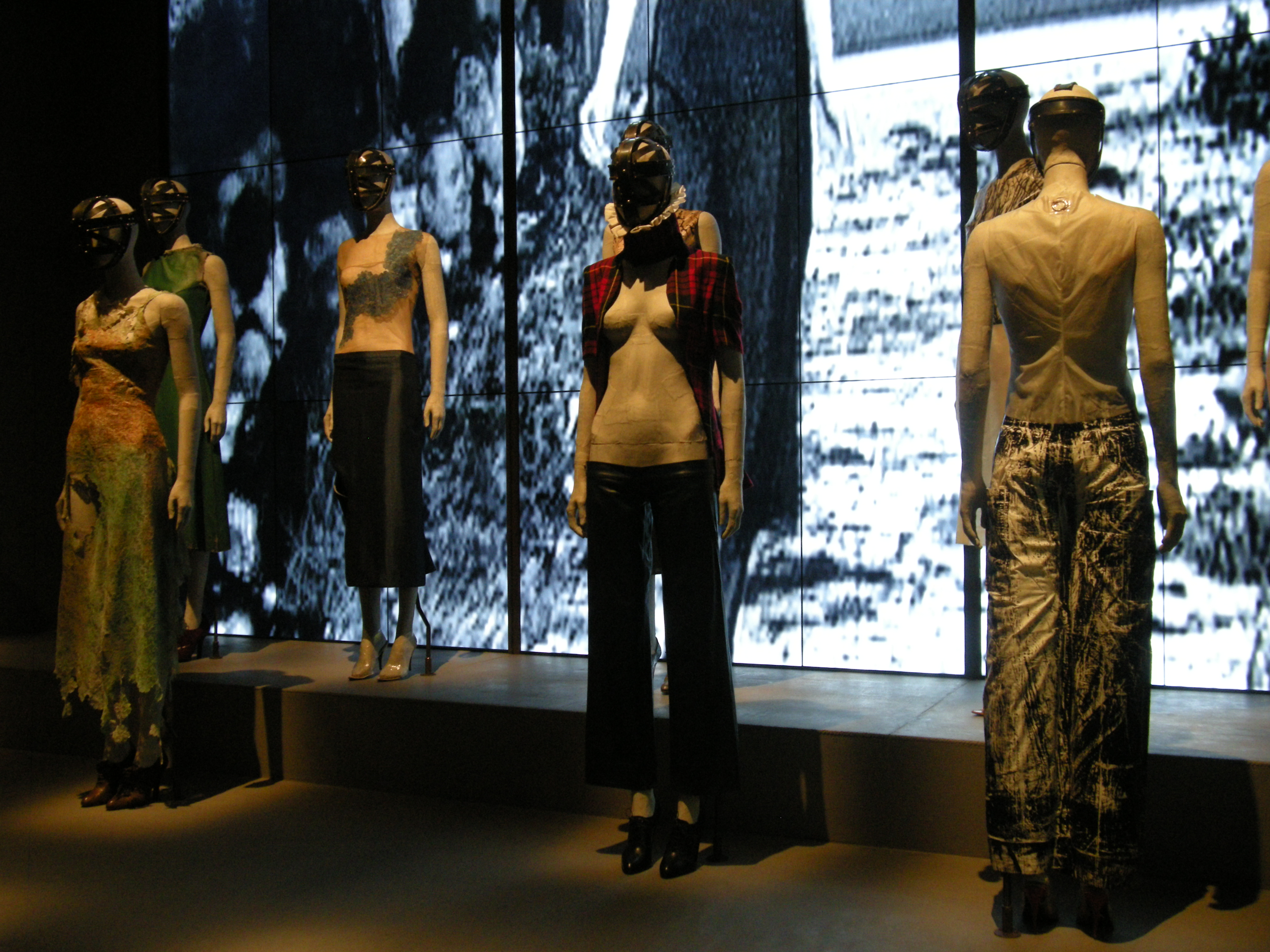 "You've got to know the rules to break them. That's what I'm here for, to demolish the rules but to keep the tradition."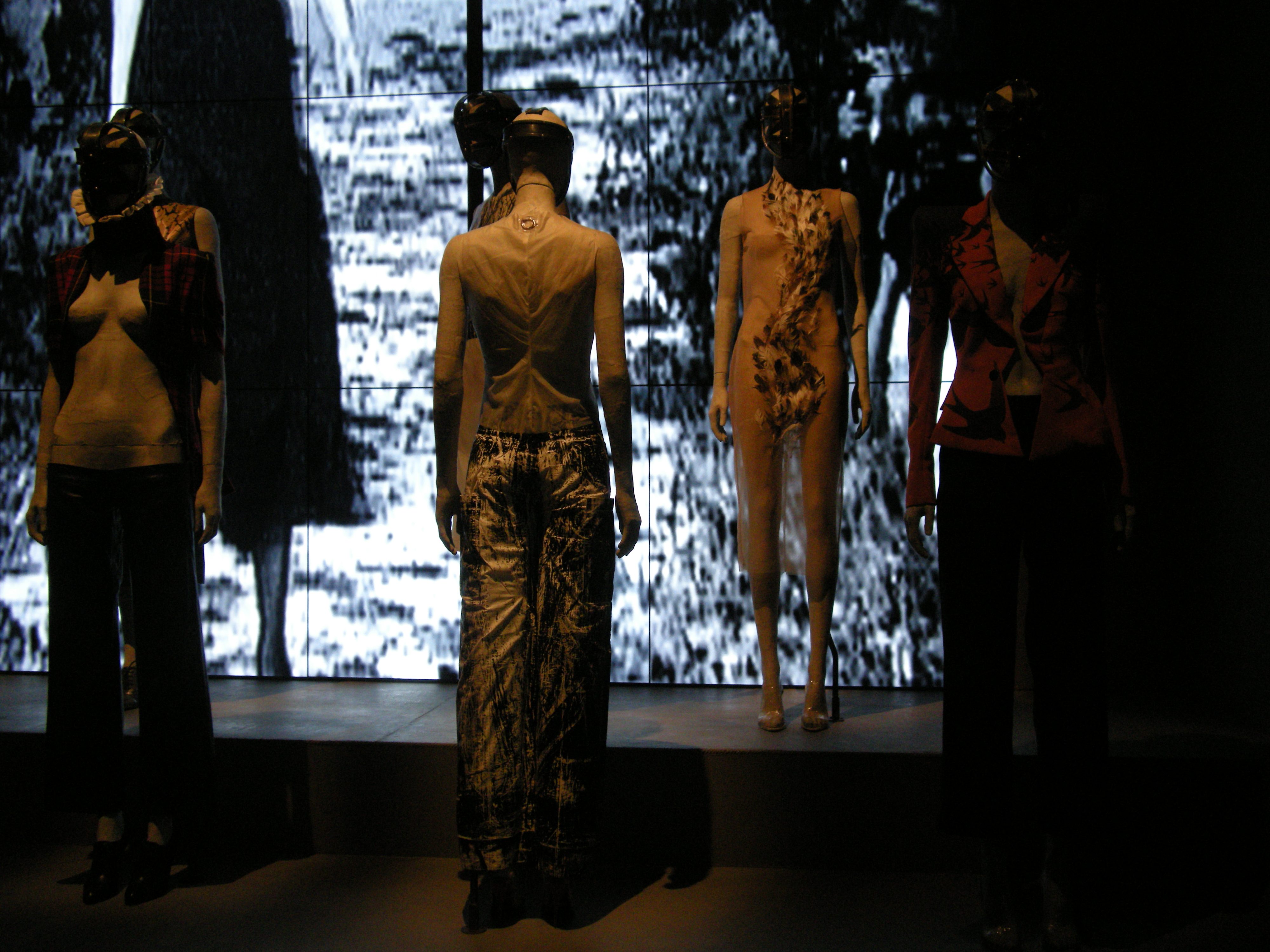 The words of Lee McQueen are written across the walls of the V&A's hotly anticipated show Alexander McQueen: Savage Beauty, and I attended the press preview this morning to see the exhibition.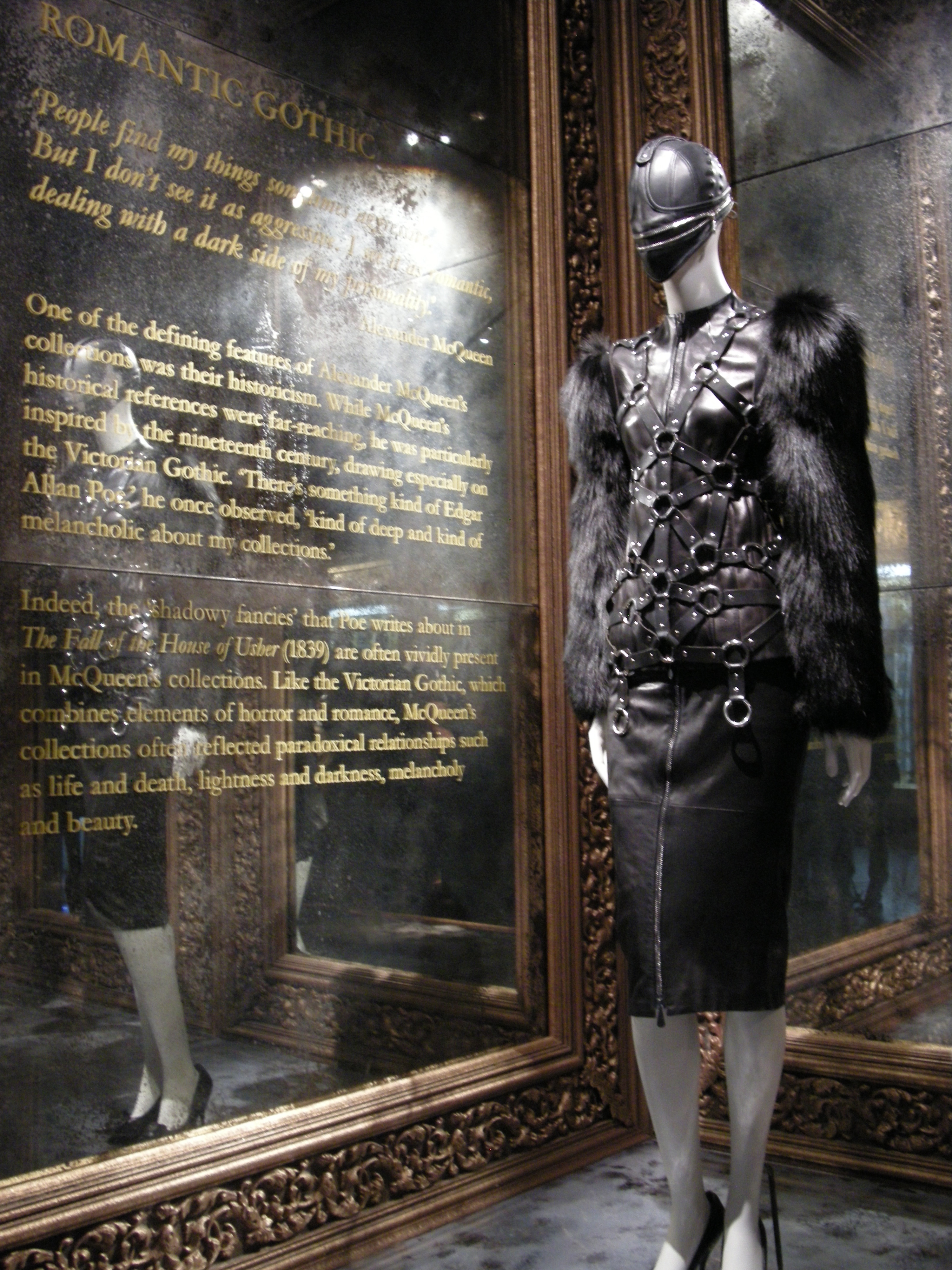 The show takes us through McQueen's inspiring career as a visionary fashion designer and couturier, beginning with an exploration of his time in London and the influence the city had on his work.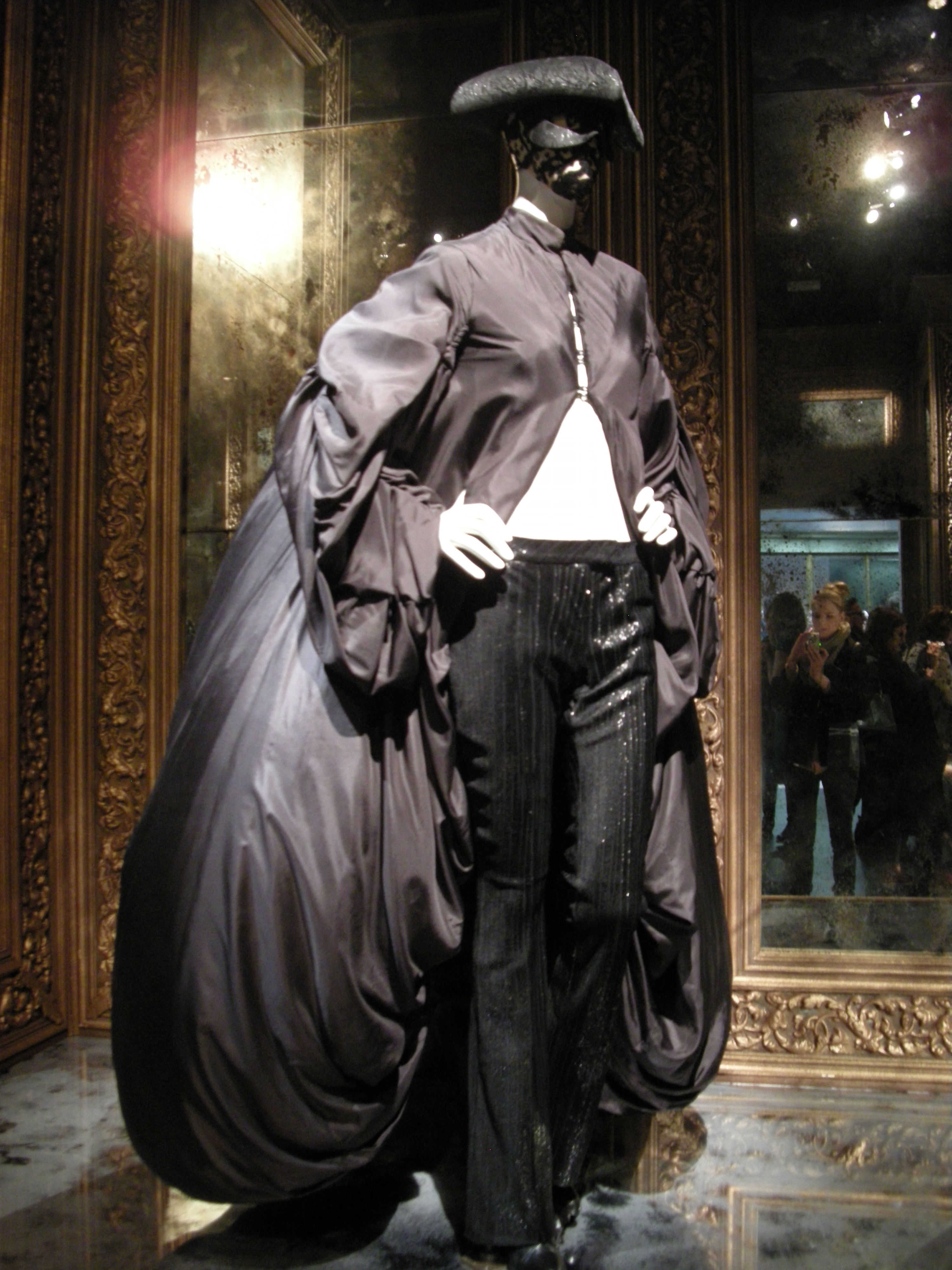 London was the epicentre of McQueen's world. He grew up in the East End and left school at the age of 15 to become a tailor's apprentice on Savile Row in Mayfair. It is true what he said about his own work: "Everything I do is based on tailoring."
His training with Gieves and Hawkes and experience at theatrical costumiers Berman's and Nathan's imbued many of his designs with historicism and style.
In 1990 he joined the prestigious MA Fashion course at Central Saint Martins art school in London.
This jacket is from his MA graduation collection – it's silk lined with human hair!
The exhibition shows McQueen's development as a designer and artist.
His architectural use of leather…
And Romantic Nationalism encompassing smooth, rich reds and wool tartan designs…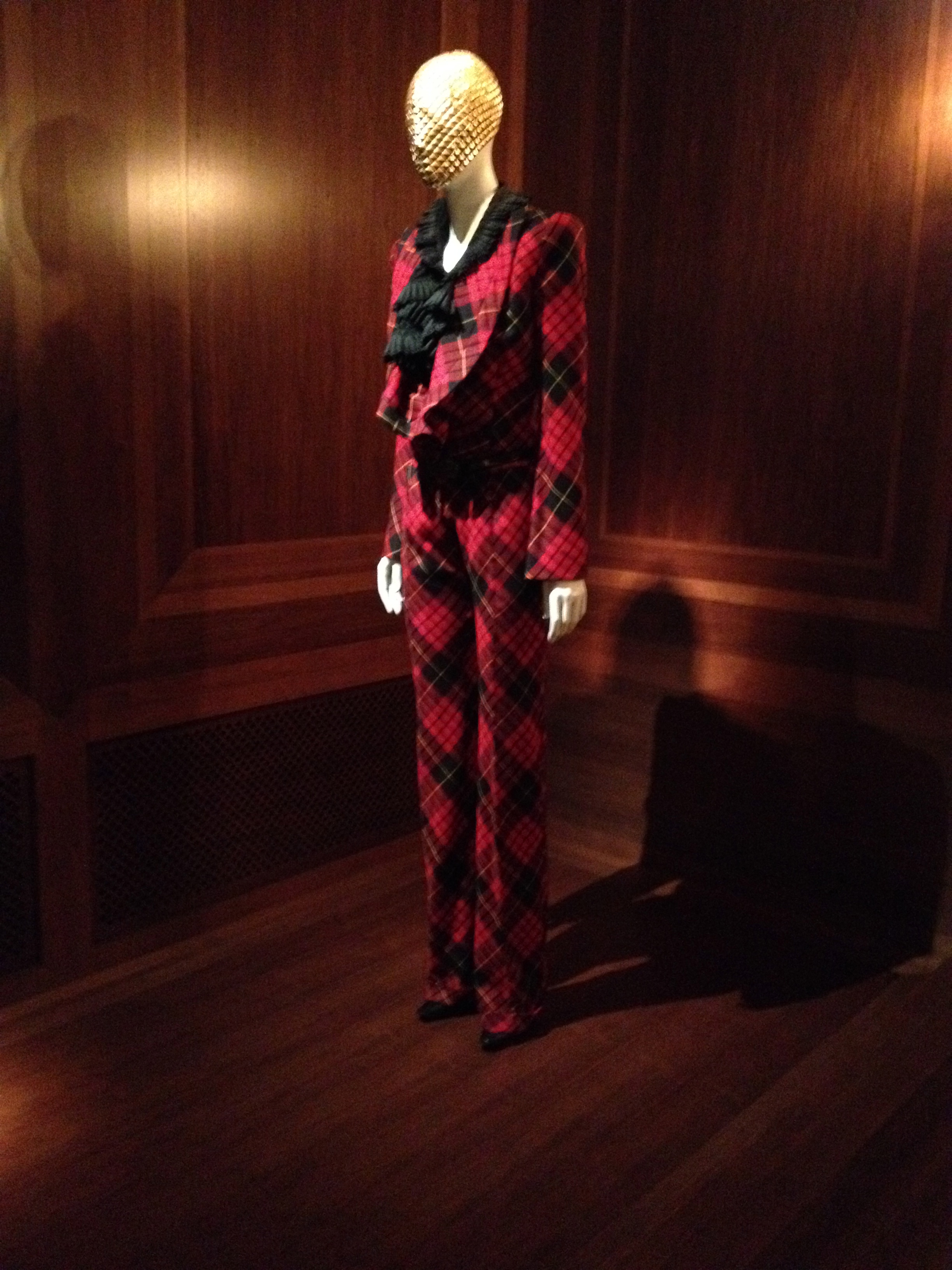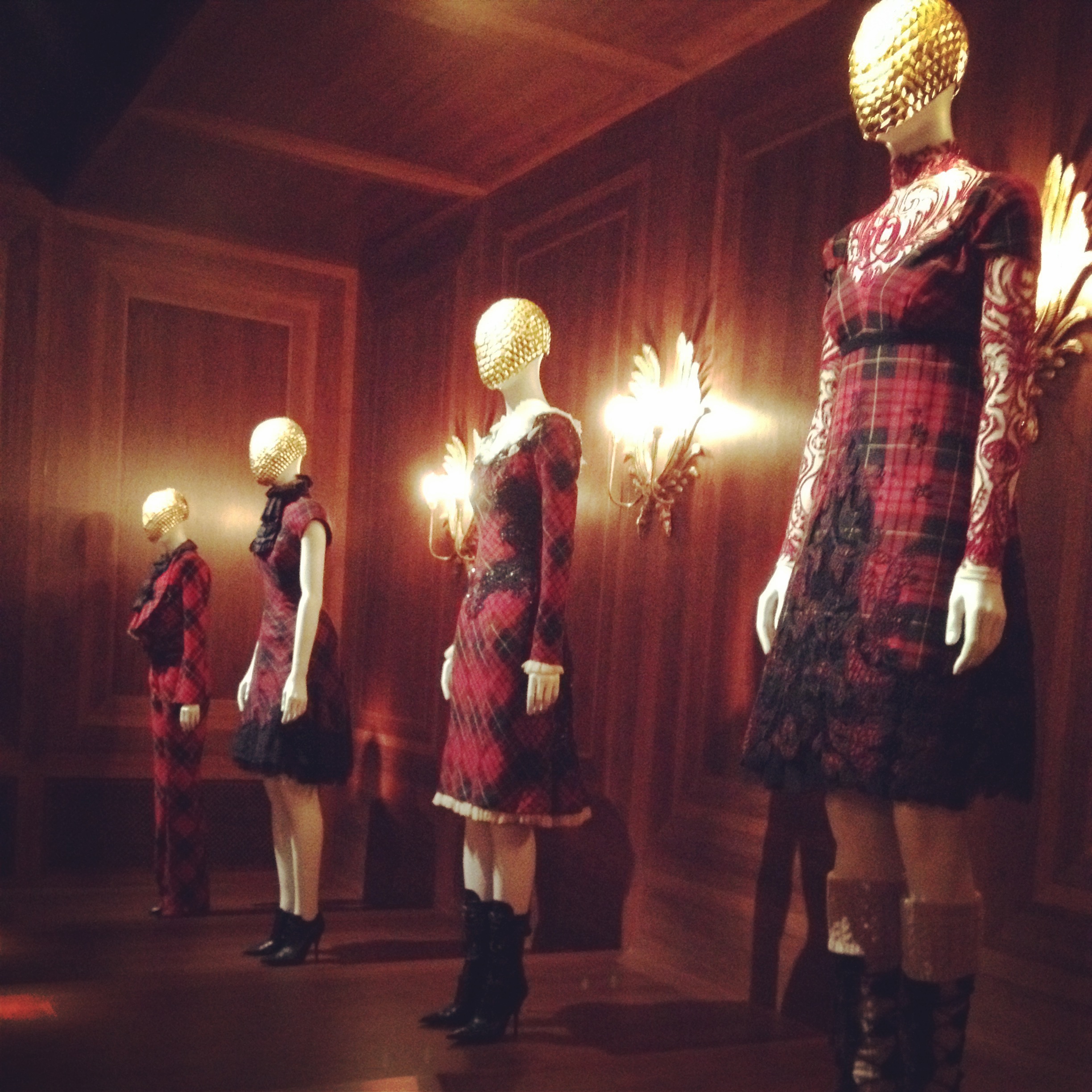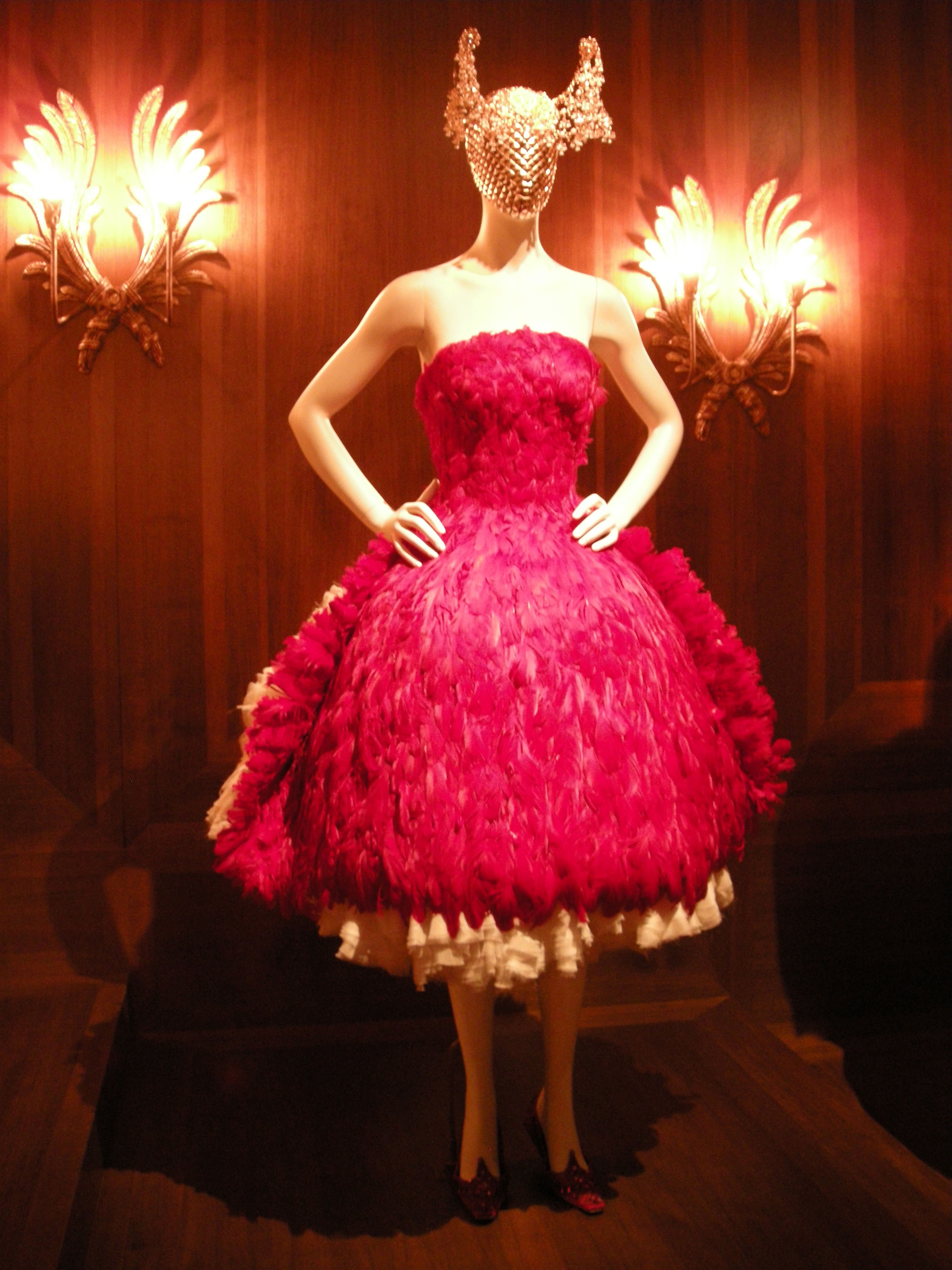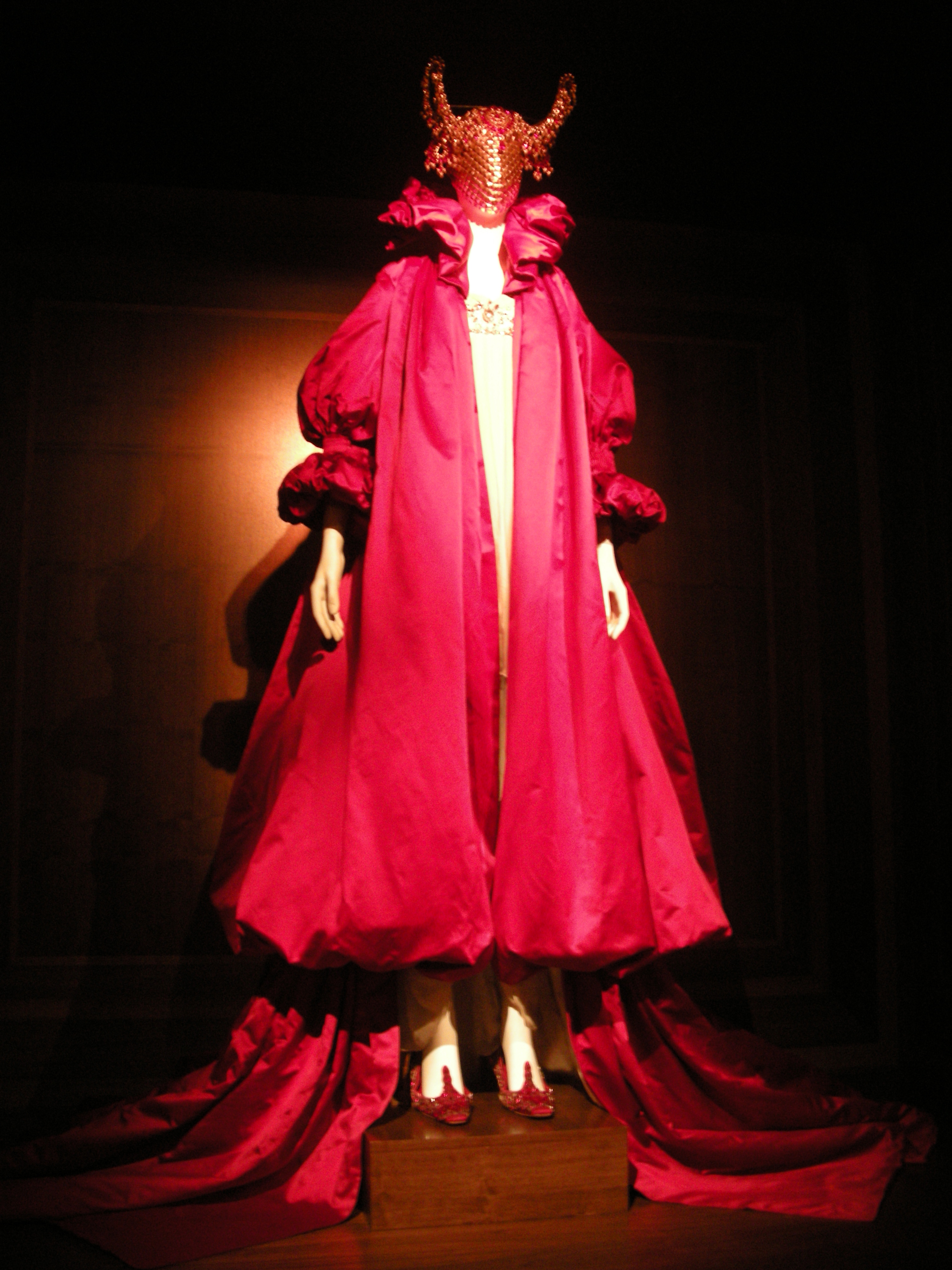 And then we reach the centre of show, aptly entitled the 'Cabinet of Curiousities'.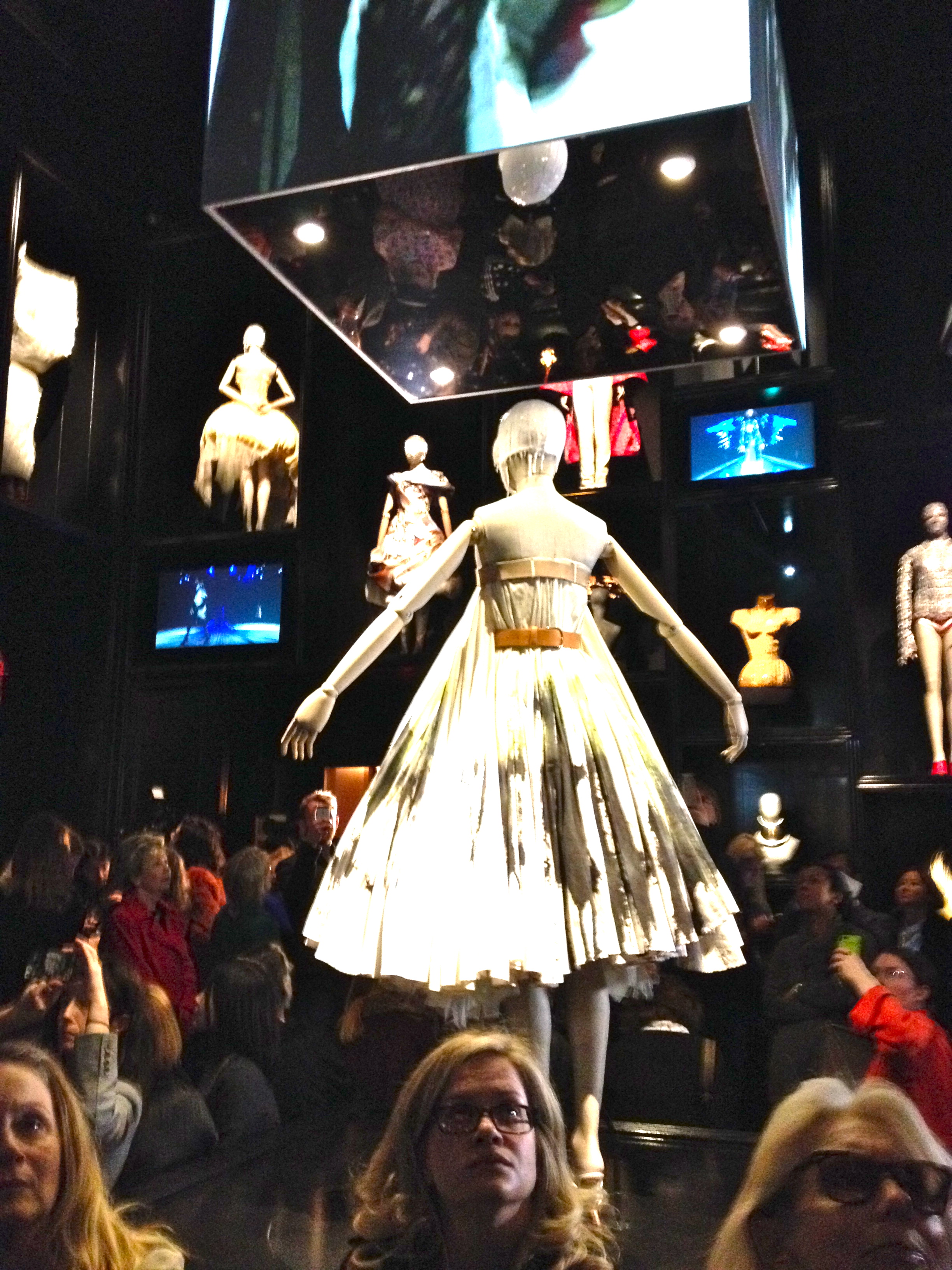 A four wall, floor to ceiling ode to McQueen's work.
McQueen once remarked: "I like the accessory for its sadomasochistic aspect."
McQueen used so many materials, commissioning skilled wood carvers, leather workers, glass specialists and embroiderers to help realise his vision.
And then on to my favourite part of the show: his 'Romantic Exoticism' and 'Romantic Naturalism' work.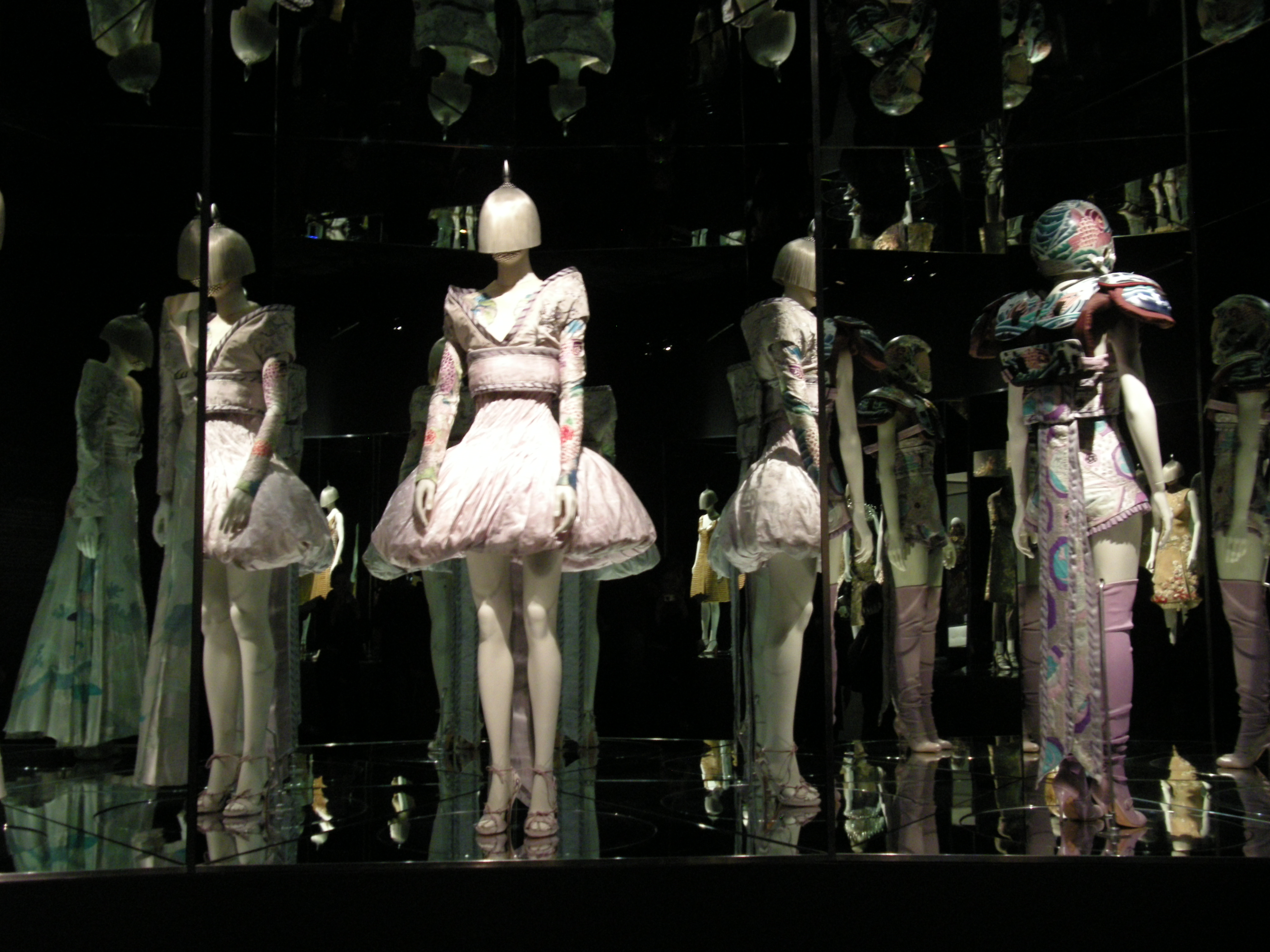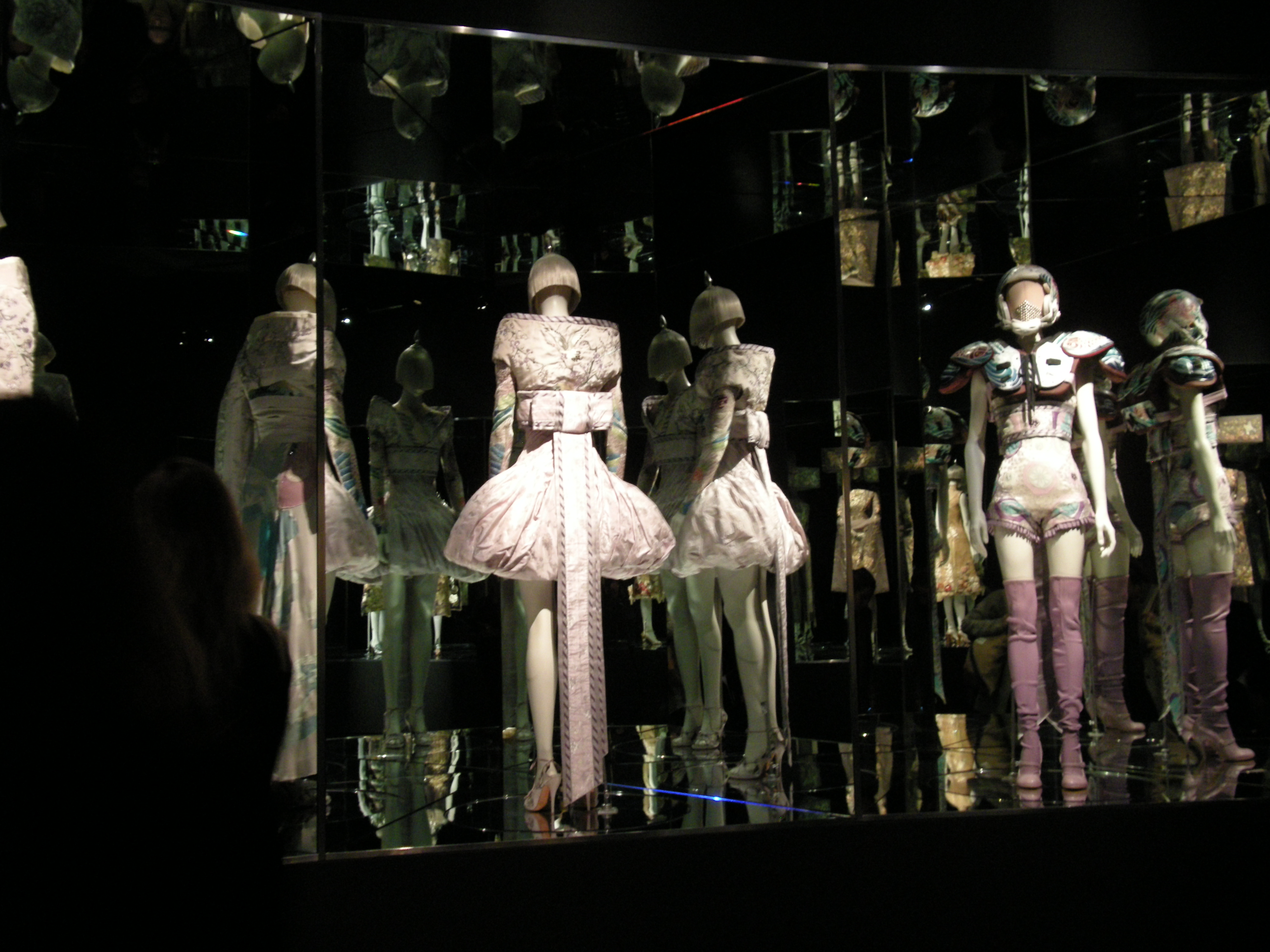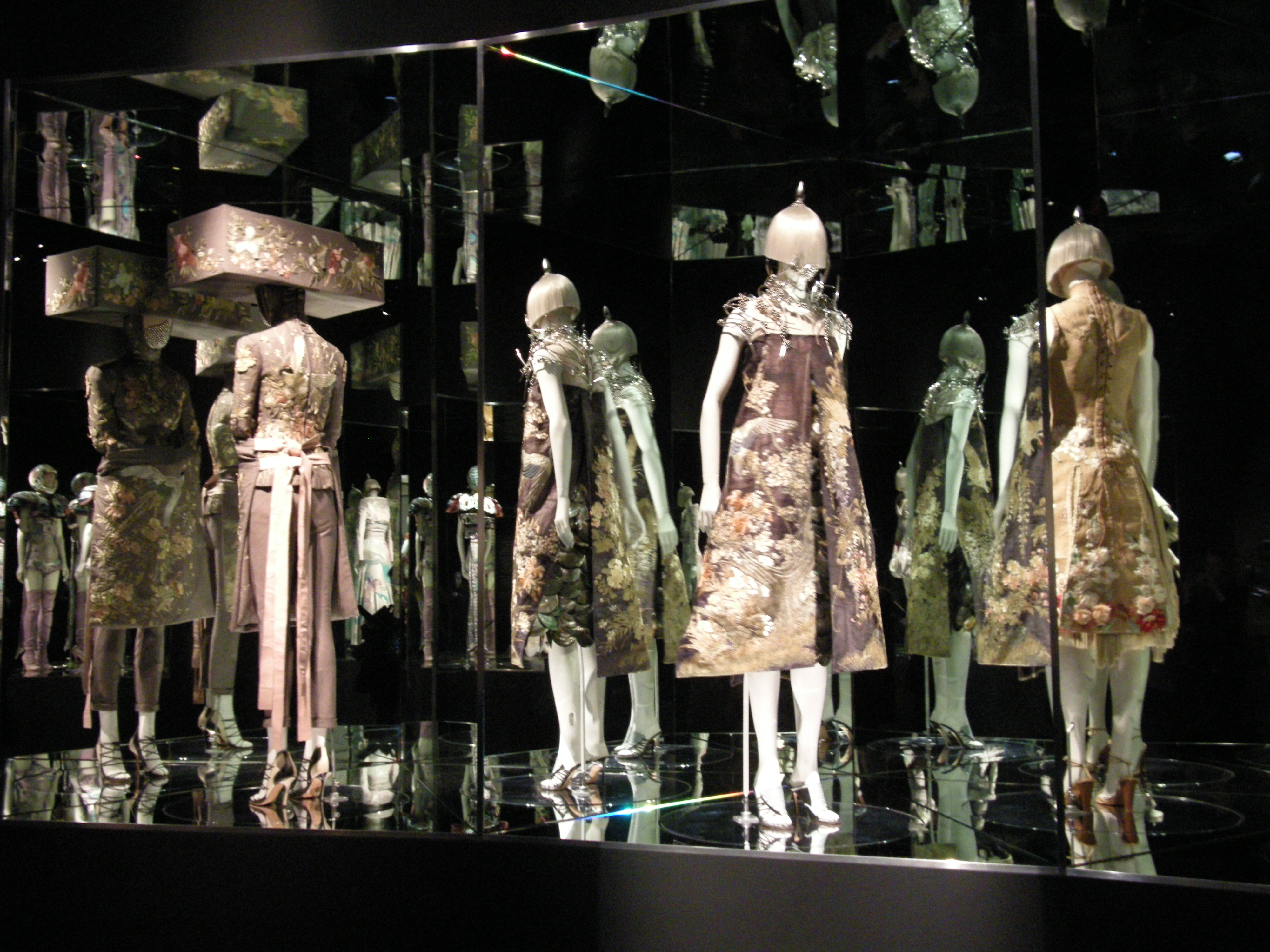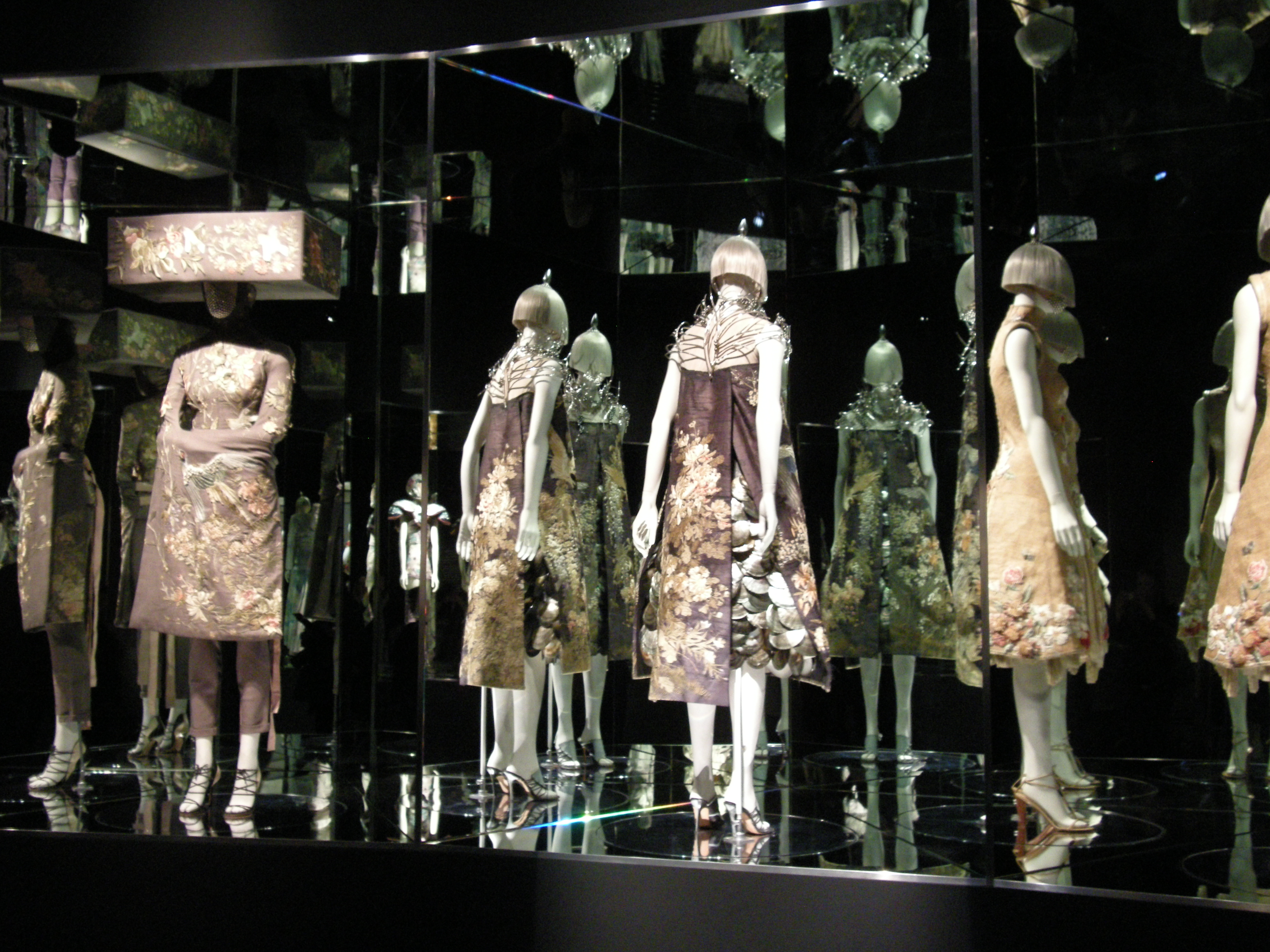 His sources of design inspiration seem to span the globe and the lure of the exotic can be particularly felt in this room.
It's a dramatic space, eerily lit, and each mannequin revolves slowly, allowing you to examine each sublime design.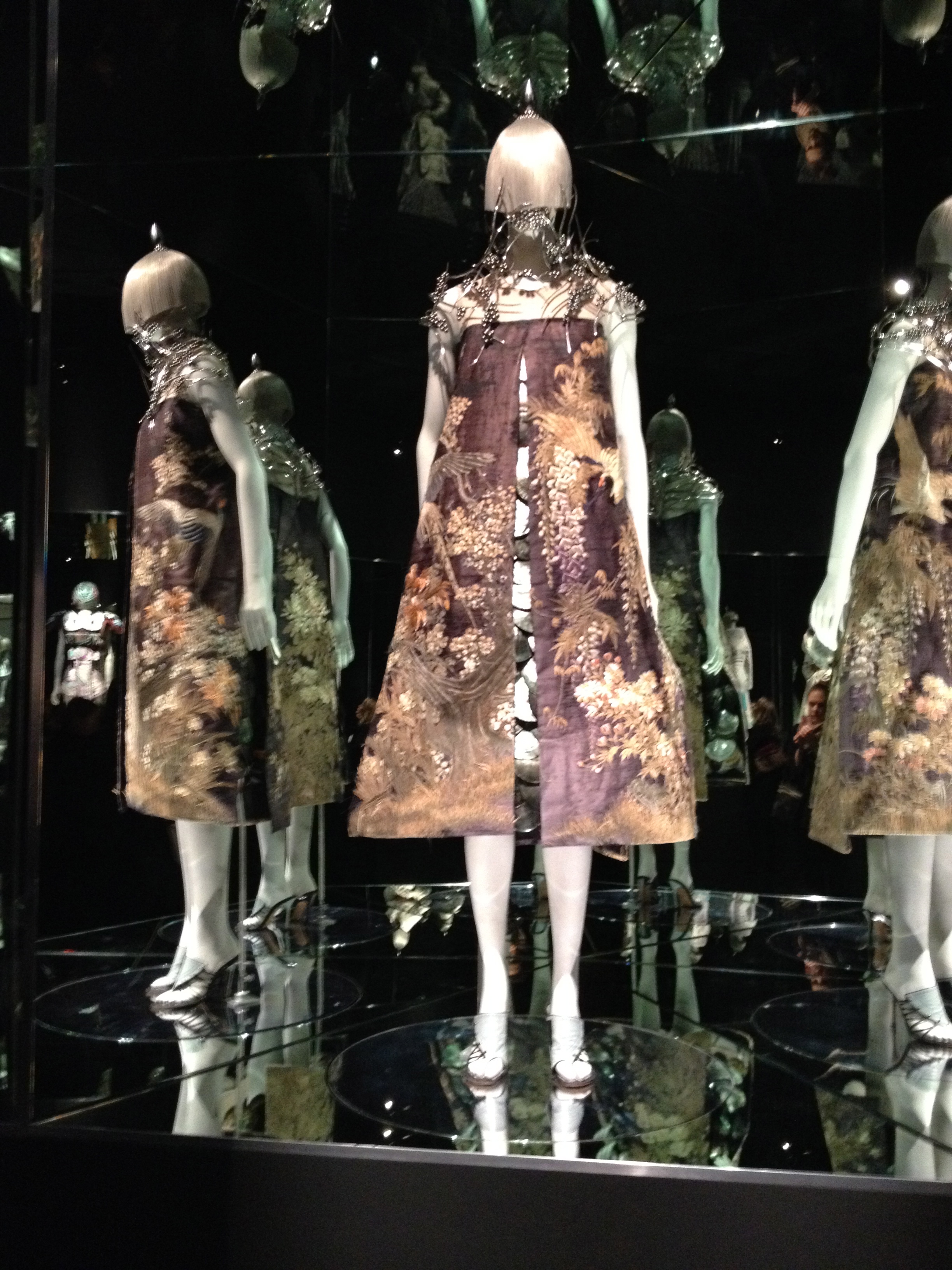 He once said: "My work will be about taking elements of traditional embroidery, filigree and craftsmanship from countries all over the world. I will explore their crafts, patterns and materials and interpret them in my own way."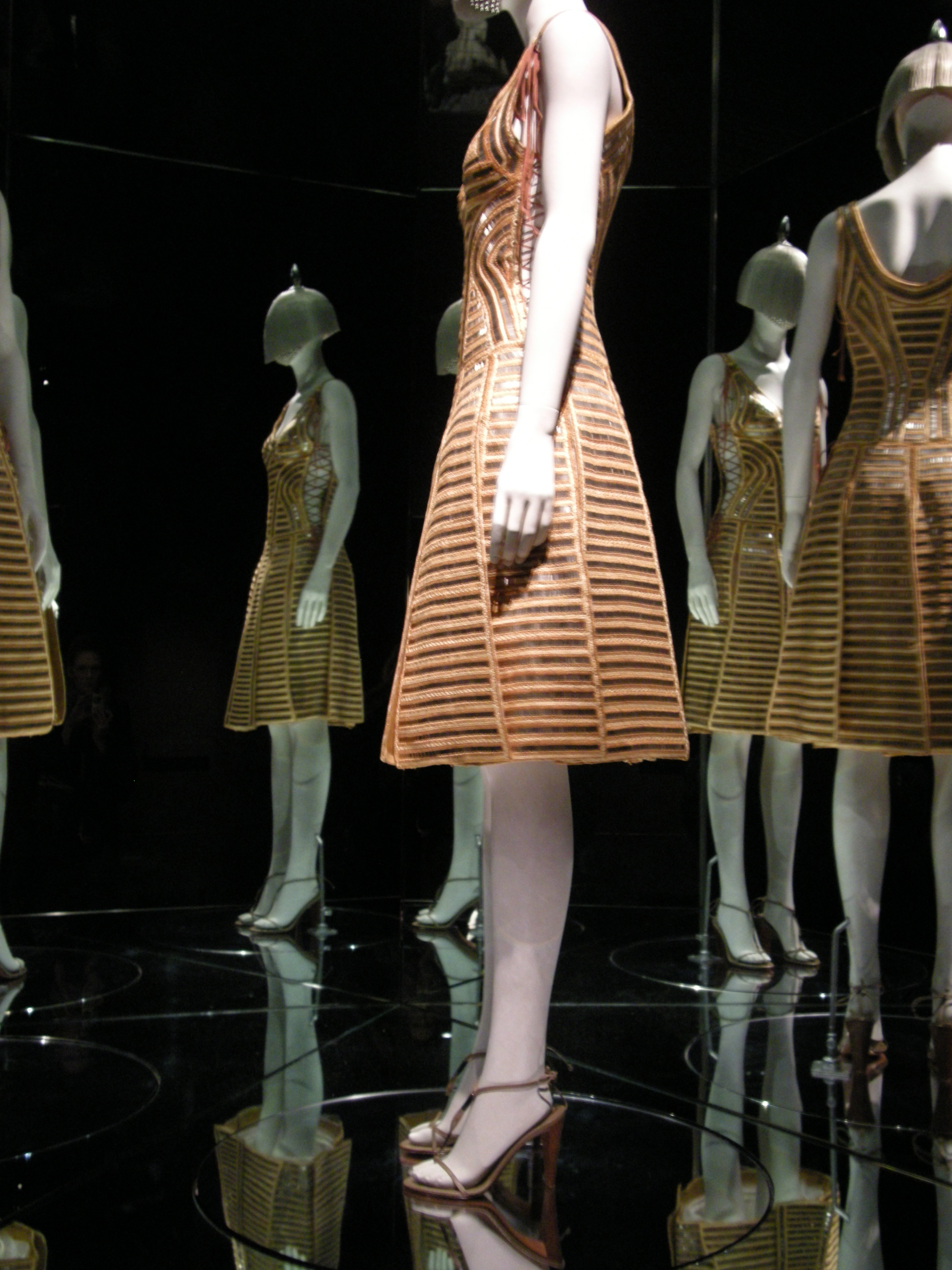 Spin. Spin. Spin – spinnaker – dressmaker.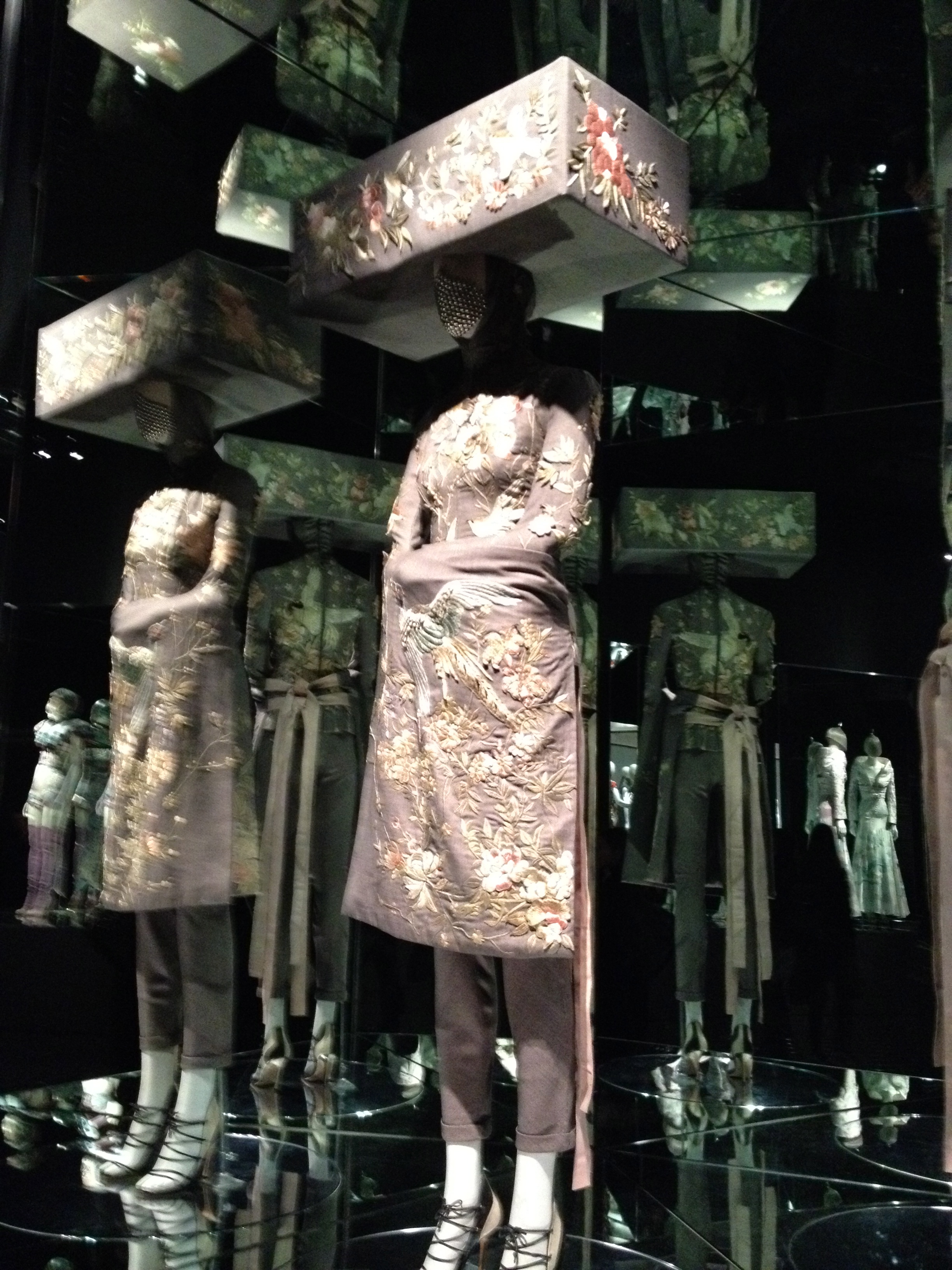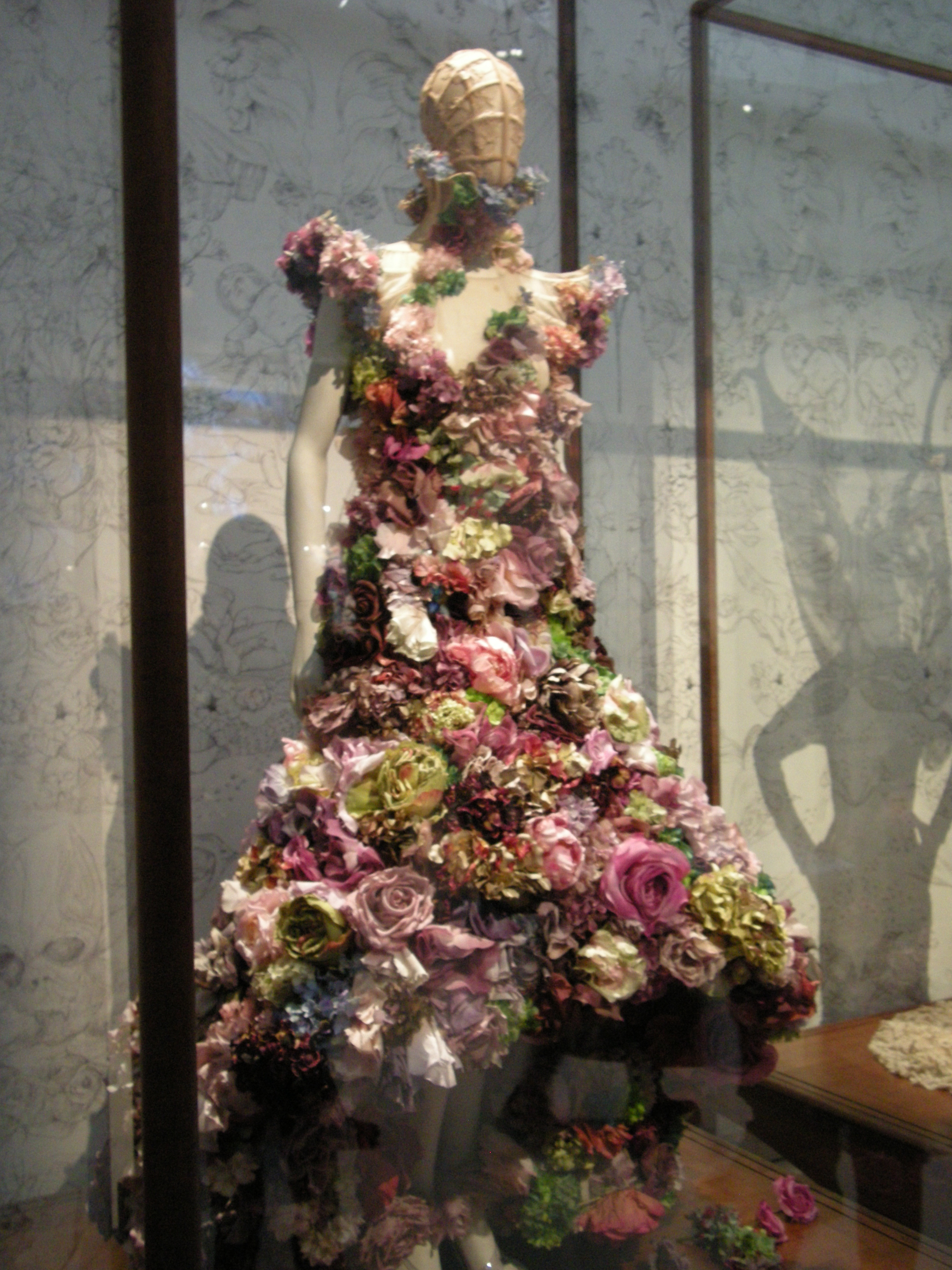 Savage Beauty or what?
McQueen also said: "I have always loved the mechanics of nature and to a greater or lesser extent my work is always informed by that."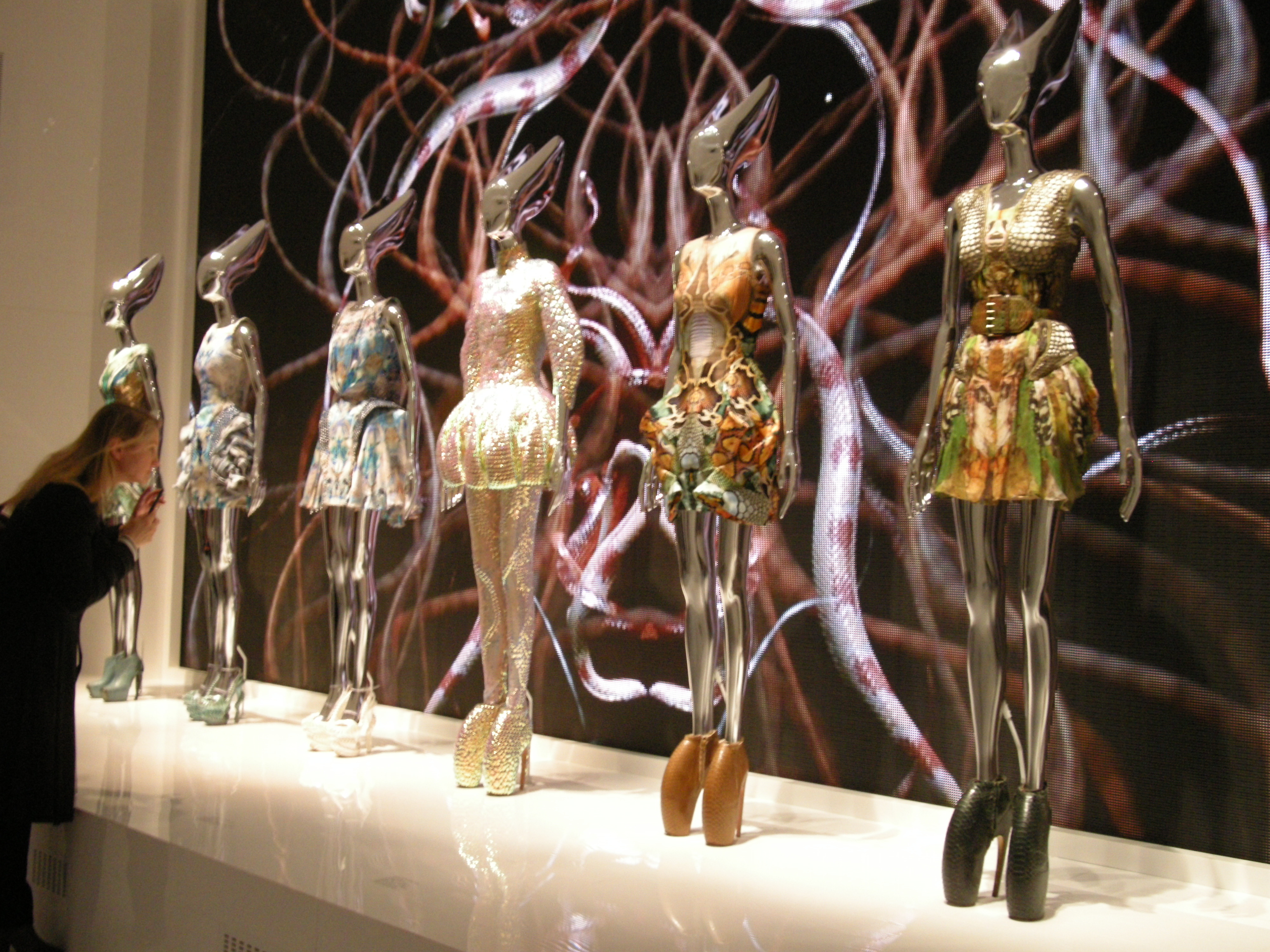 Nature was the most enduring influence on his work and this relationship is most clearly reflected in 'Plato's Atlantis' (Spring/Summer 2010), the last fully realised collection the designer showed before his death in February 2010 and it is considered to be Alexander McQueen's greatest achievement. Inspired by Charles Darwin's On the Origin of Species it presented a narrative that centred not on the evolution of humankind, rather, in retrograde: on its devolution. Alexander McQueen created complex, digitally engineered prints inspired by sea creatures.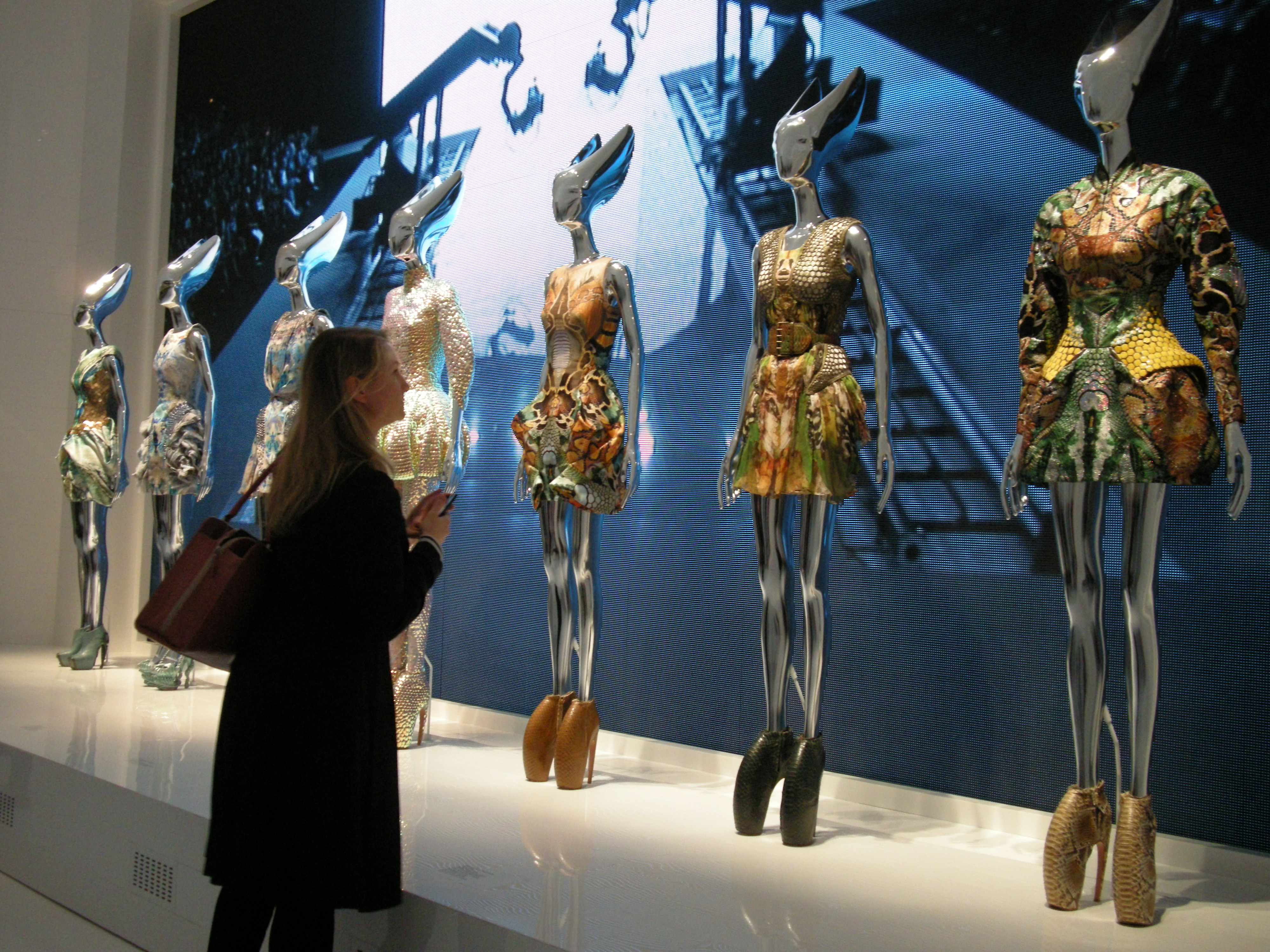 I had such a fantastic morning! It's an exquisitely curated show… you must go and see this exhibition.
While you're there, take a look round the shop!
★★★★★
Alexander McQueen: Savage Beauty is at the Victoria and Albert Museum and opens to the public on 14th March until 2nd August. More information can be found on their website.