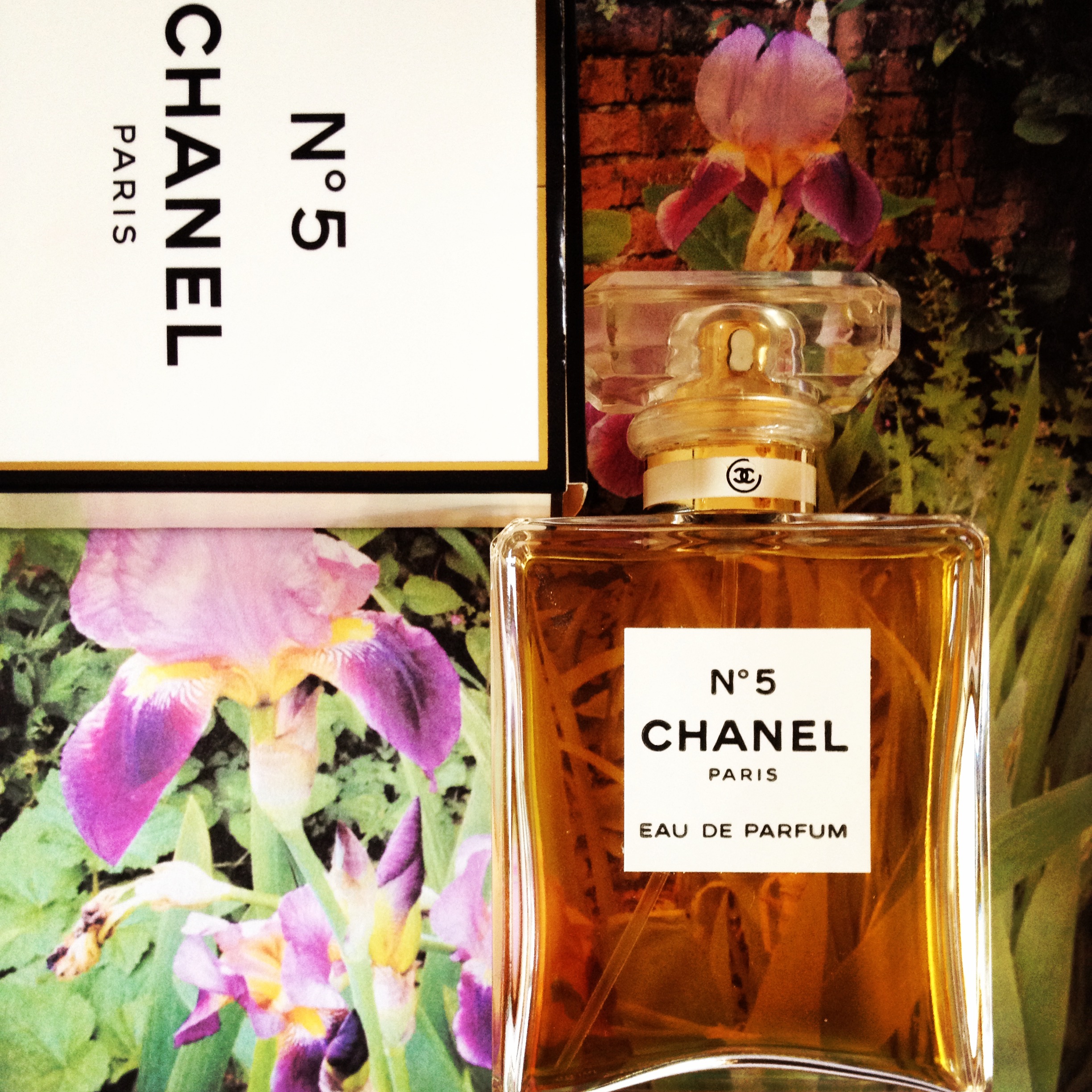 My perfume dreams are made of Chanel No.5.

Obviously I couldn't fathom running a thriving perfume blog without mentioning Chanel No.5. Perfume is the new music. I thought I'd feature it this month as Mother's Day is fast approaching and it makes the perfect present (tense. But not tense).
Everyone knows this fragrance. Floral-aldehydic, a beautiful composition with a powerful, powerdery iris note through the middle that makes it characteristically deep and complex. Bold. Vivid. Enchanting. The iris flower is like butterfly wings in motion, paused and unfolded.
Such is the huge, loyal following of this perfume, it comes in so many forms to suit all No.5.-related needs: bottles with glass cabochons, handy purse sprays, mini perfume sprays… You can also buy Chanel No.5. Cleansing Cream, Foaming Bath, Bath Soap, Spray Deodorant and Body Cream to layer your No.5 as you please. It's difficult to know where to stop!
No fragrance wardrobe would be complete without a bottle of Chanel No.5.
Chanel No.5. Eau de Parfum spray starts at £67.50.
Aldehydic. Aldehydic –
hydraulic – hybrid – eyelid
encases a
gentle iris like
a cool marble
full of love
and  whole
all the while.