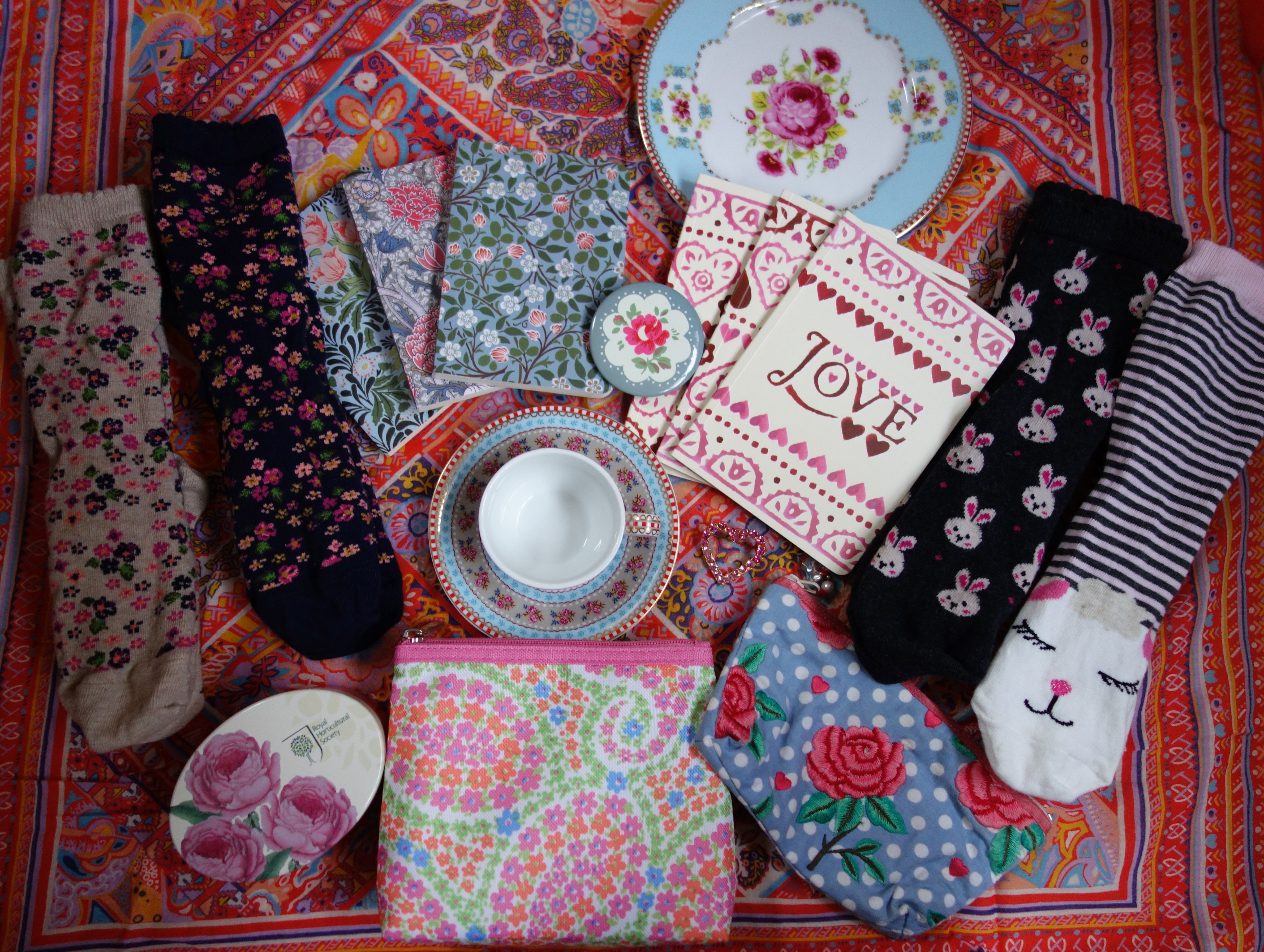 It's the little pretty things that I have the most difficulty resisting. I like to surround myself with eye-catching ornaments. Flippant fripperies.
I blame my obsession with colour and pattern on my interest in repeatedly arresting paintings. Dashing movement and frantic lines in art by Kandinsky; extraordinary colours used by Pierre Bonnard; electric Fauvism.
Colourful interiors inspire me, although strangely I'm often drawn to monochrome clothes (and blue and cream attire too). And chintsy prints. Cute socks covered in little flowers and animals. Scented soaps in tins you can keep afterwards. Irresistibly ornate notebooks – lined for shorthand, plain for speedy sketches, either plain or lined (depending on mood/clumsiness levels at-that-precise-moment) for spontaneous poetry. Floral sponge bags. Sparkly brooches. Intricate, fragile china… I could go on.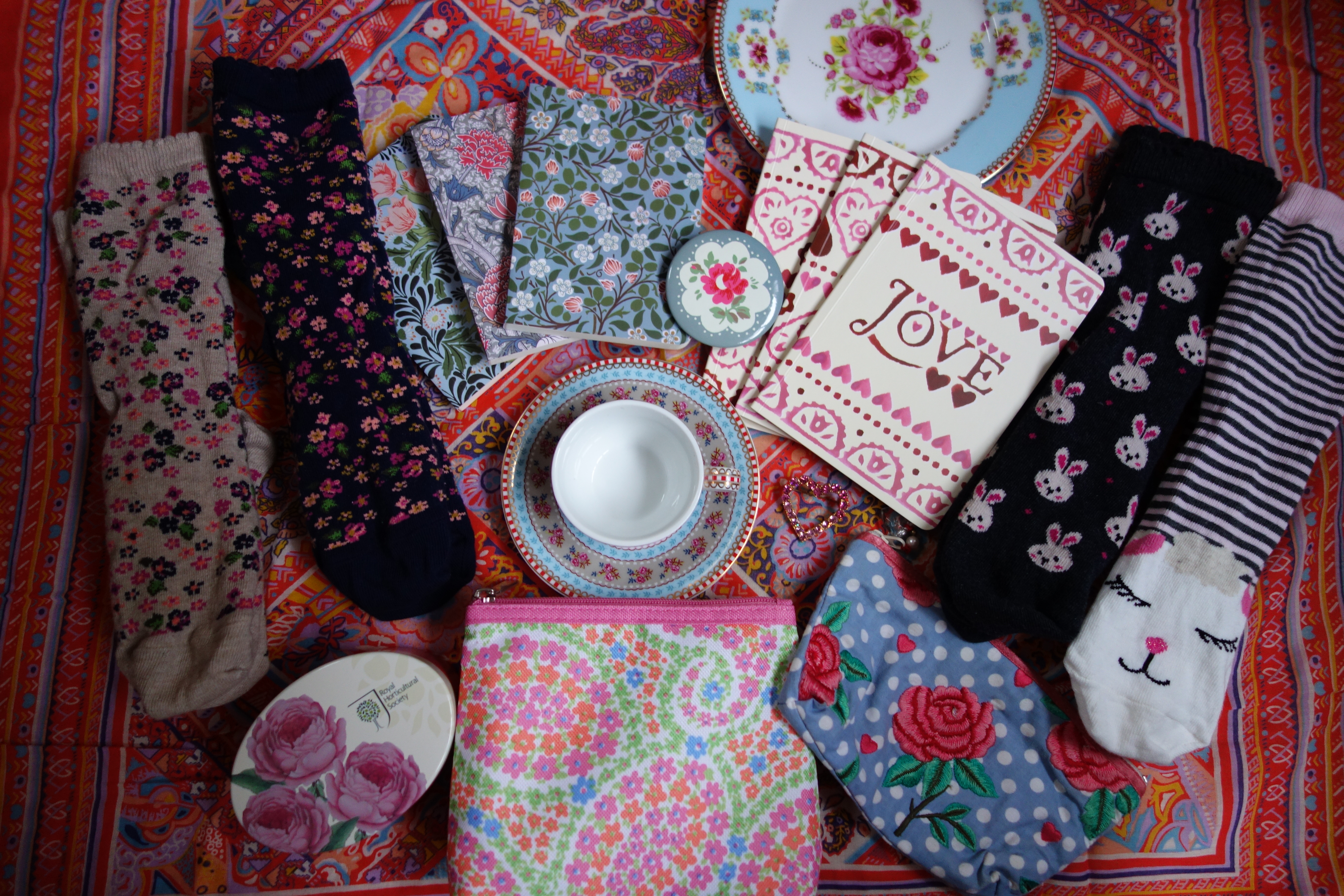 From left to right:
Floral socks, M&S (similar here)
RHS Rose Soap.
Floral Notebooks: V&A William Morris Notebook Set.
Cath Kidston Pocket Mirror (similar design here)
PiP Espresso Cup and Saucer Set.
Floral sponge bags, similar here.
PiP Side Plate.
Emma Bridgewater Set of 3 'Love' notebooks.
Pink Love Heart Brooch, similar pink jewelled brooch here.
M&S Rabbit Socks and Lamb Socks.