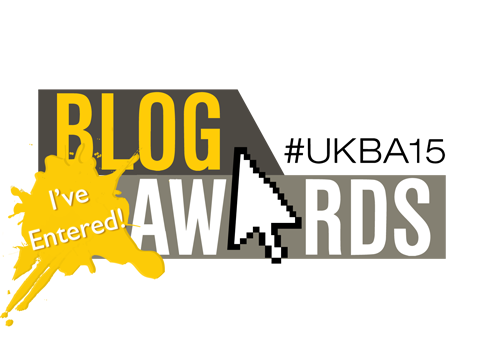 My blog has been entered into two categories in the National UK Blog Awards 2015!

If you like my blog and enjoy reading it, please vote here (twice if you can!) It takes less than a minute.
Young Person Recognition category here.
Arts and Culture category here.
I can see there are thousands of blogs up for nomination, so I'd love to make the shortlist.
Update: voting has now closed. Thank you to everyone who voted!
Update 15th December: I'm thrilled to be shortlisted in both the Young Person Recognition category AND the Arts and Culture category! Thank you so very much to everyone who voted for me. Fingers crossed!