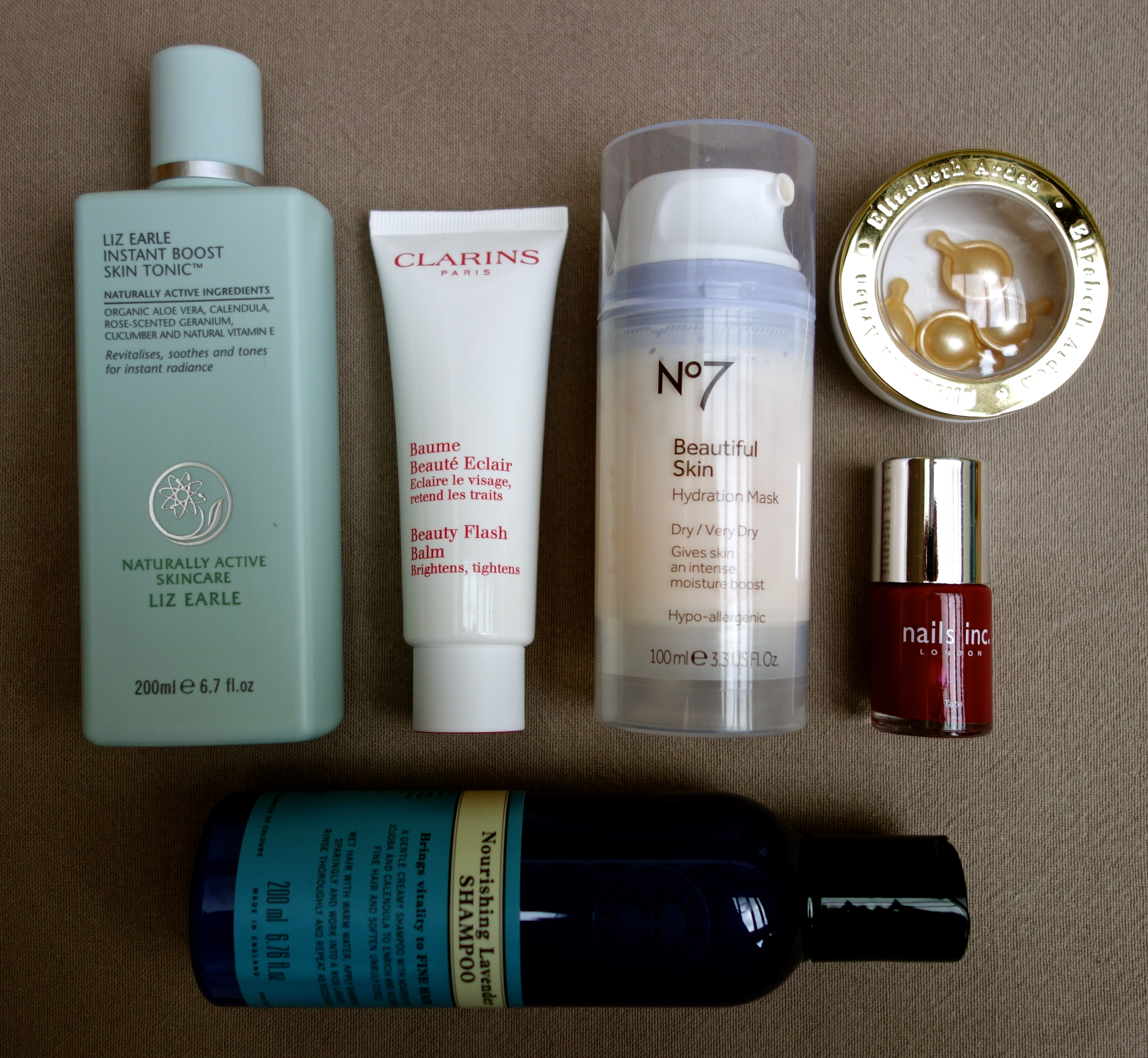 Sometimes it's the little changes in beauty that can make all the difference. Unimpeachably uplifting time savers and luxury skincare champions, gather around my camera and pose/poise to be snapped.
Liz Earle Instant Boost Skin Tonic £13.25 Overslept? Dashing out the house with no time to wash your face before work? We've all been there. Pour this rose-scented liquid over a cotton pad and sweep across your face (or buy it in the spray form for even greater speed!) and it will quickly refresh your skin and pep you up. Pep-up-pup-pop-pip.
Clarins Beauty Flash Balm £29 A cult-product with good reason. Packed with natural ingredients like soothing witch hazel and moisturising olive extract, this cream quickly adds radiance and fights signs of fatigue in a flash!
Neal's Yard Remedies Nourishing Lavender Shampoo £11.50 I love this shampoo. Made with calming lavender oil and nourishing jojoba seed oil, it's great for fine hair that needs a bit of a boost.
No7 Beautiful Skin Hydration Mask £12.50 When you've got a quiet moment, indulge in this very moisturising face mask. Dry skin is noticeably softer after just one use.
Elizabeth Arden Ceramide Gold Ultra Restorative Capsules £64 This is one of my mother's favourites. Little pods bursting with magical skin-restoring ingredients that boost and plump the skin. Such a luxurious treat for dry skin, this is something for a lazy weekend morning when you can apply one generous capsule liberally over your skin. Make it the only thing you put on your face (and neck) that day.
Nails Inc. Nail Polish in Tate £11 One coat of this glossy red polish will liven up your hands for on-trend digits this Autumn.
This post is all about the word
PEP.
PEP PEEP PEP UP
Pèp pép pêp pëp
Pep!