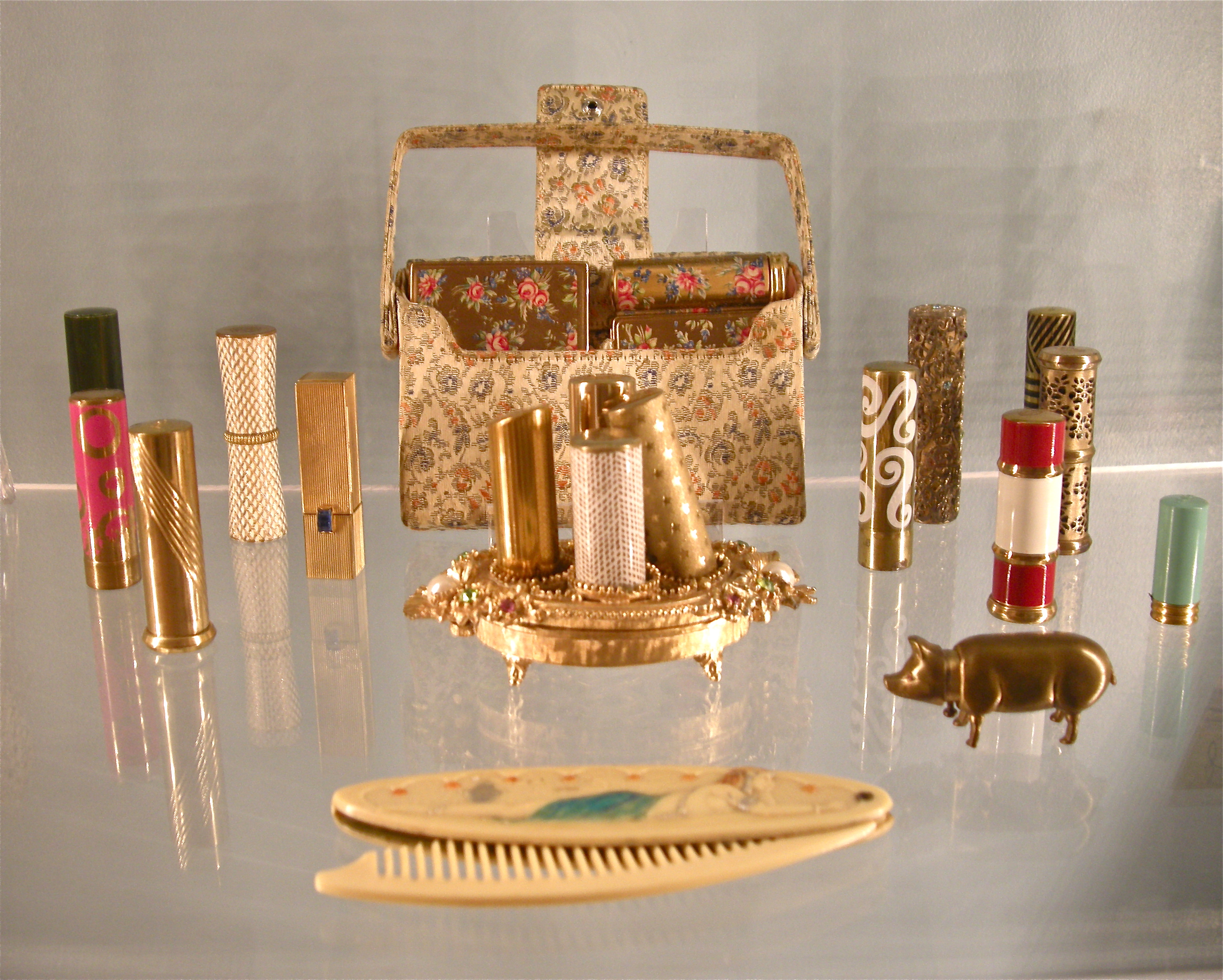 I wrote this for the Essential Surrey website – essentialsurrey.co.uk.
Our choice of make-up reveals interesting little things about us, while paradoxically covering us up. Trends in cosmetics reinforce current beauty ideals, social attitudes and economic conditions. With this truism in mind, an exhibition that explores the evolution of make-up and its shifting form and function is surely the most glamorous way to track and digest these changes.
'Glamour On The Go' is the latest exhibition at The Lightbox in Woking. From a beautiful 1930 gold and ruby compact to a very bright Maxfactor make-up colour chart akin to something we'd find down the paint aisle in a DIY store today, the collection explores the history of make-up and its changing form and function. Read my full review here.