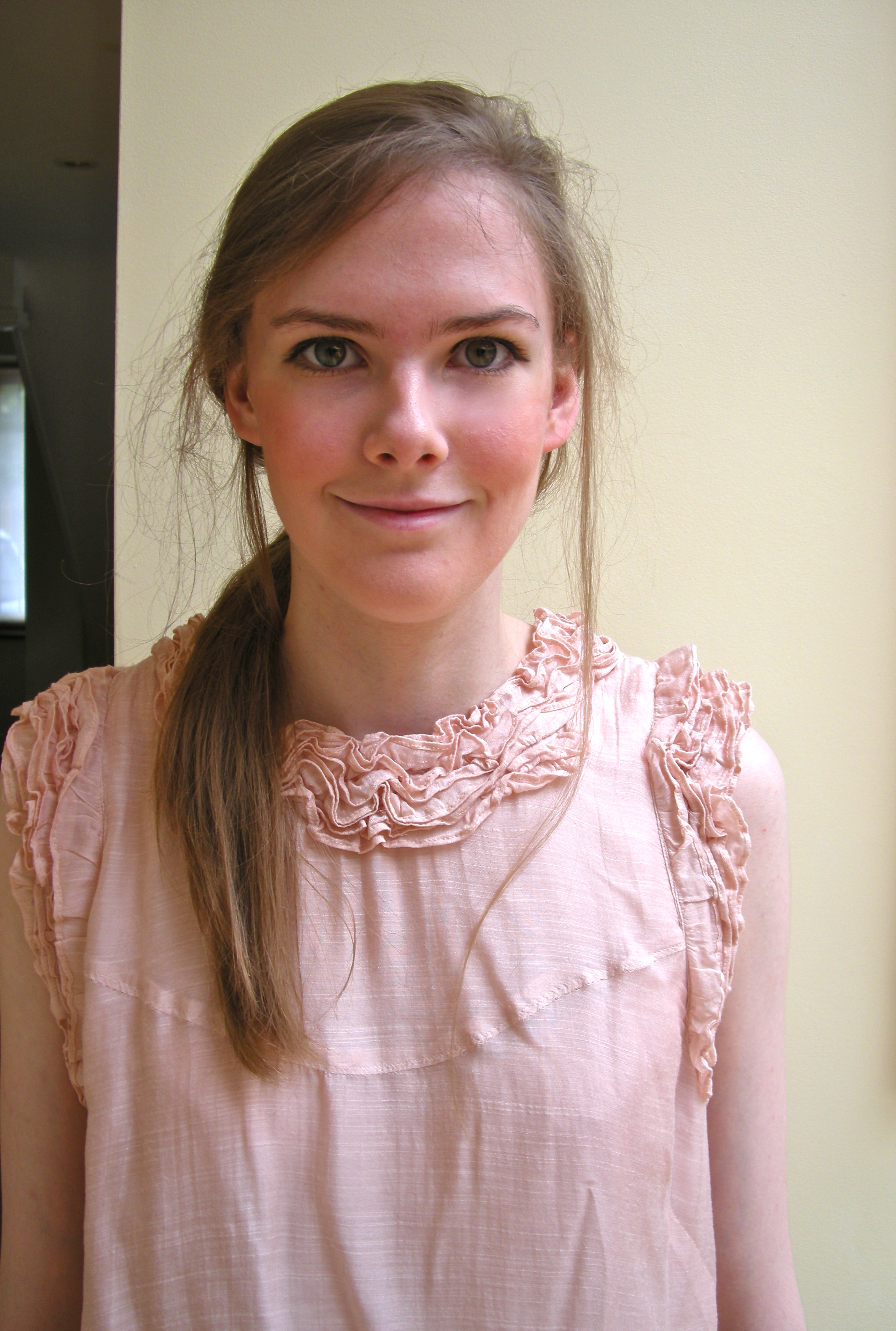 Nude makeup has been the done thing for a little while now. Palettes with a cheery plethora of soft pinks and muted browns, peachy blushers and barely there lipstick have dominated the catwalk and beauty shelves… and it's not difficult to see why.
Subtle and natural, it's the very close sister of the famed 'no makeup makeup', the main difference being that nude makeup has a bit more presence (can we call it noumenal? I fear I'll never fully grasp Kant).
Nude makeup sophisticated and understated, yet discreetly there in appearance.
Here are some of my favourite nude makeup products.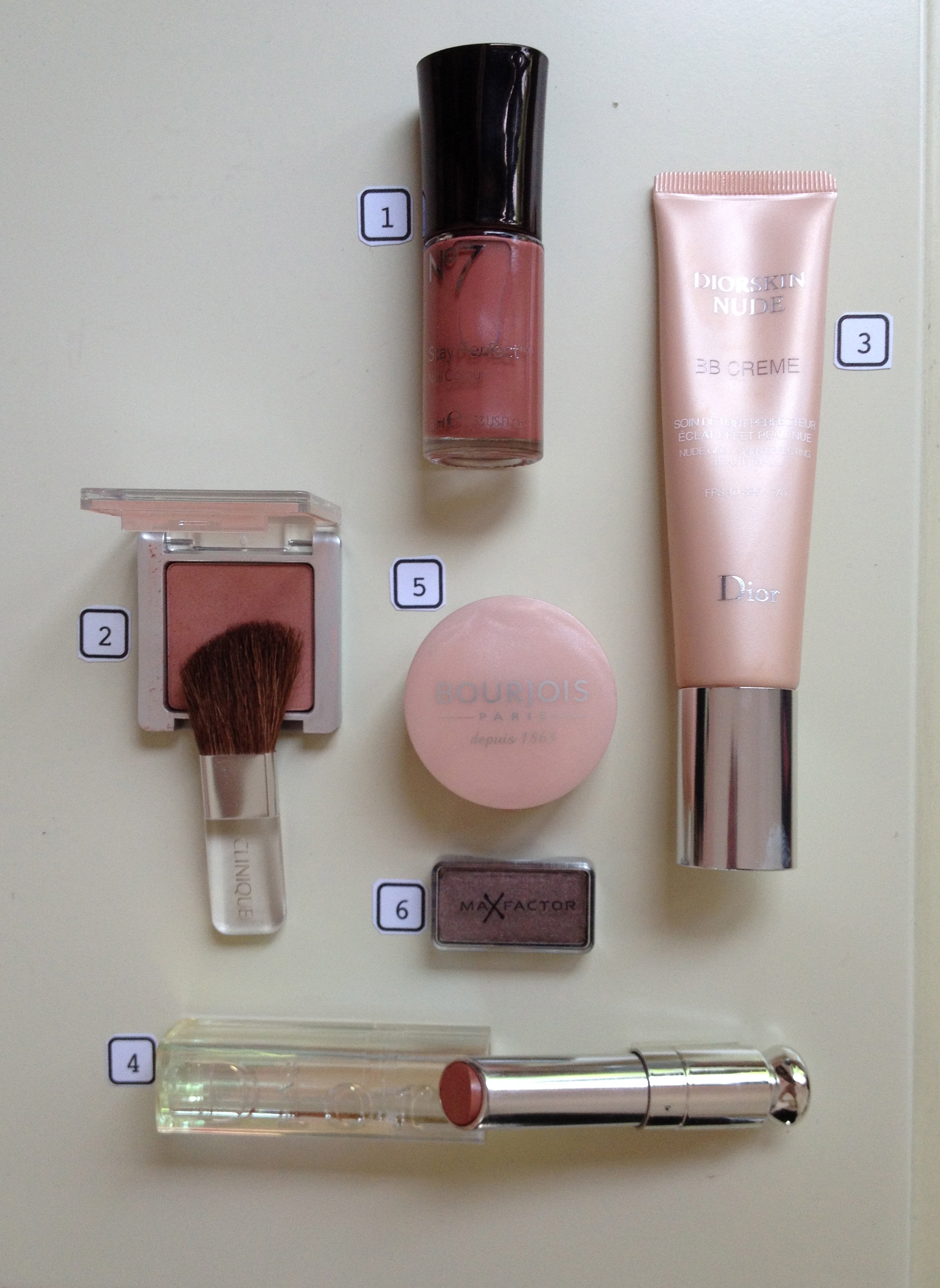 1) Boots No7 Stay Perfect Nail Colour in 'Highland Mist' £6
This colour is so elegant. A glossy, tawny-pink. Ooof.
2) Clinique Blushing Blush Powder Blush in 'Aglow' £21
A lovely colour blush for Summer and Autumn which adds instant warmth and definition to your face.
3) Dior Diorskin Nude BB Creme £30
I hadn't found a BB cream that was light enough to suit my pale English rose complexion until now. This is my favourite BB cream/base ever! Just one pump is enough to cover my face. It glides on and peps up my complexion without caking it in product.
4) Dior Addict Lipstick in 'Nude' £24
Such a chic, natural colour and very light in texture. It has the comfort of a lipstick with the high shine finish of a lipgloss. Be prepared to tell everyone that, yes, you are wearing lipstick (or not!)
5) Bourjois Little Round Pot Eyeshadow in #05 £6.99
Almost like a highlighter for your eyelids. Pat a tiny bit on just under your brow bone and you've nailed the Nude look.
6) Max Factor Wild Shadow pot in 'Burnt Bark' £4.99
The Nude look allows a little room for the smokey eye, so use this very lightly.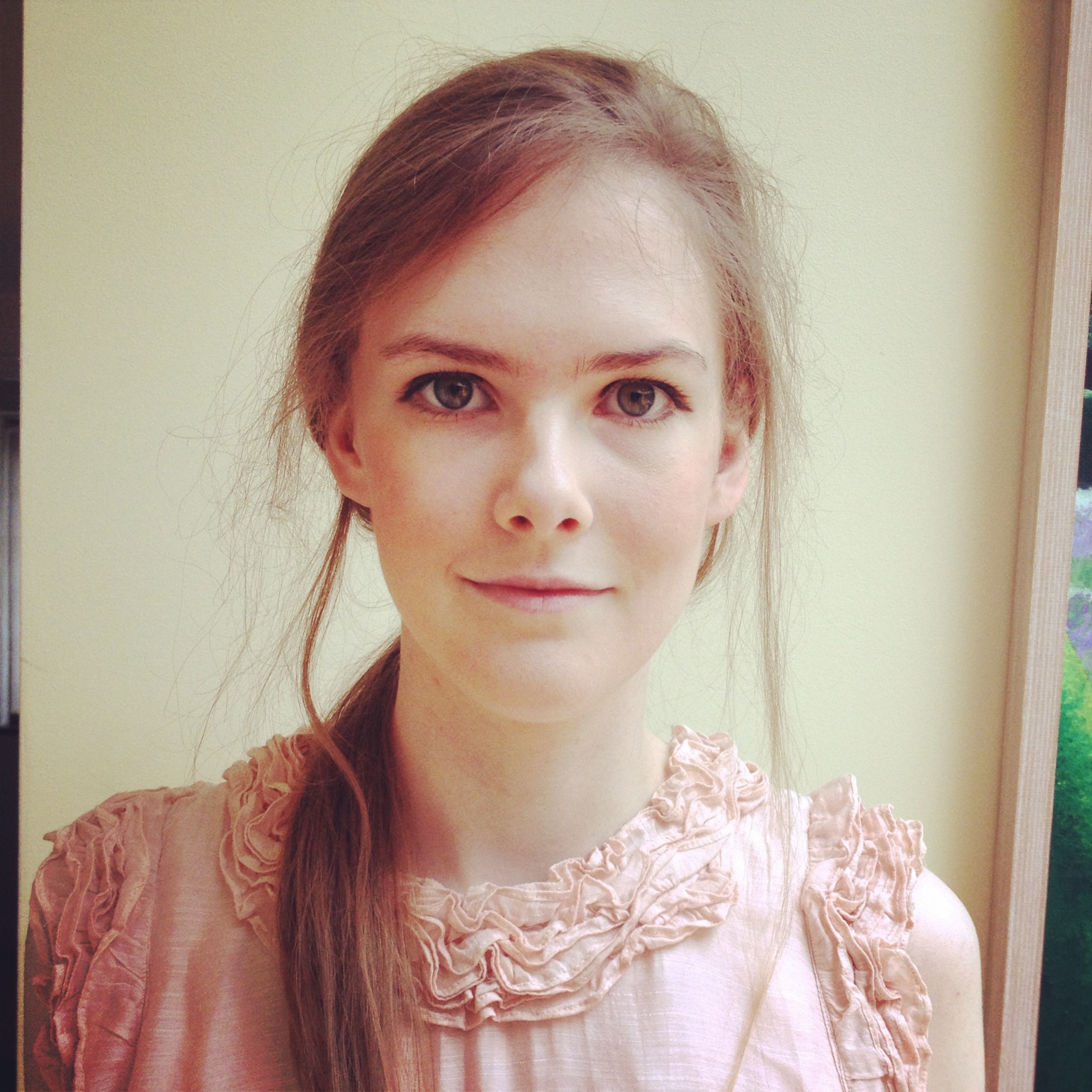 From Instagram