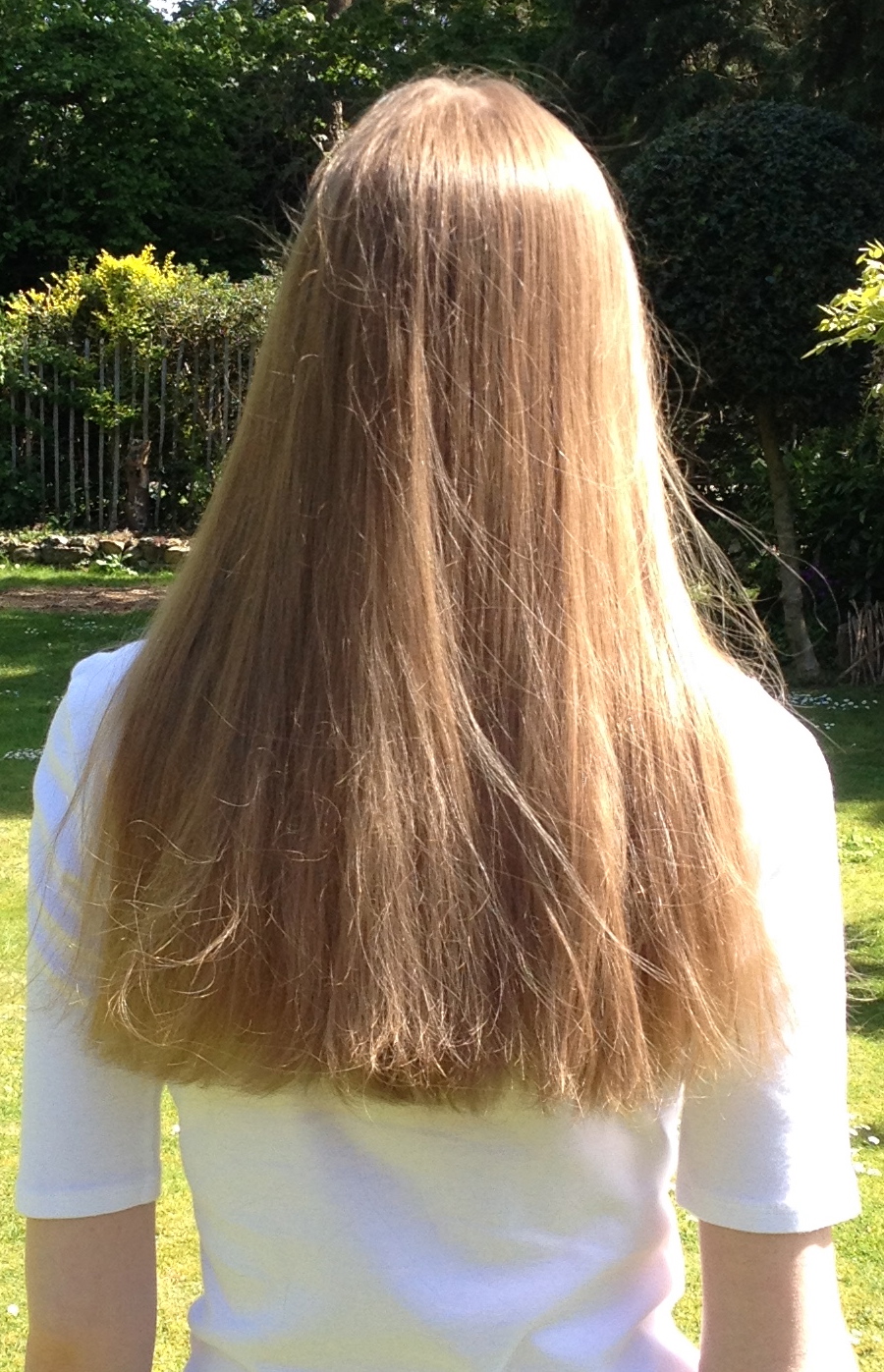 Isn't it nice when fashion falls in your favour? I've never dyed my hair. Ever. I've always called my hair colour 'Honey Blonde'. 
But I stand corrected.
Apparently it's bronde.
And it's been hailed as the colour for hair!
When I was interning at Harper's Bazaar a few years ago, I met celebrity hairdresser Andrew Barton at a launch for his new range of hair products. He told me not to colour my hair, as he "gets asked to mix up this colour *clutching at my hair* all the time."
Infinitely flattered, I took his advice and coddled my tresses.
I've always quite liked how it looks naturally lighter in the summer and even in different lights, it seems to change hue slightly.
Sometimes I'll find random bright blonde stripes running through my hair! And then other times it will look quite a deep honey colour.
My favourite products for super soft, silky hair are:
Avalon Lemon Clarifying Shampoo £5.99
A very refreshing deep cleansing shampoo full of hair-loving natural ingredients. It makes my hair literally squeaky clean!
Johnson's Baby Shampoo £3.35
I don't know quite how, but when I use this shampoo my blonde/bronde is boosted.
L'Oreal Full Restore Conditioner £3.99
I rarely use conditioner but when I do I reach for this to tame tangles and soften the ends.
Don't worry – I won't turn my back on you again! Time to book that once a year haircut…