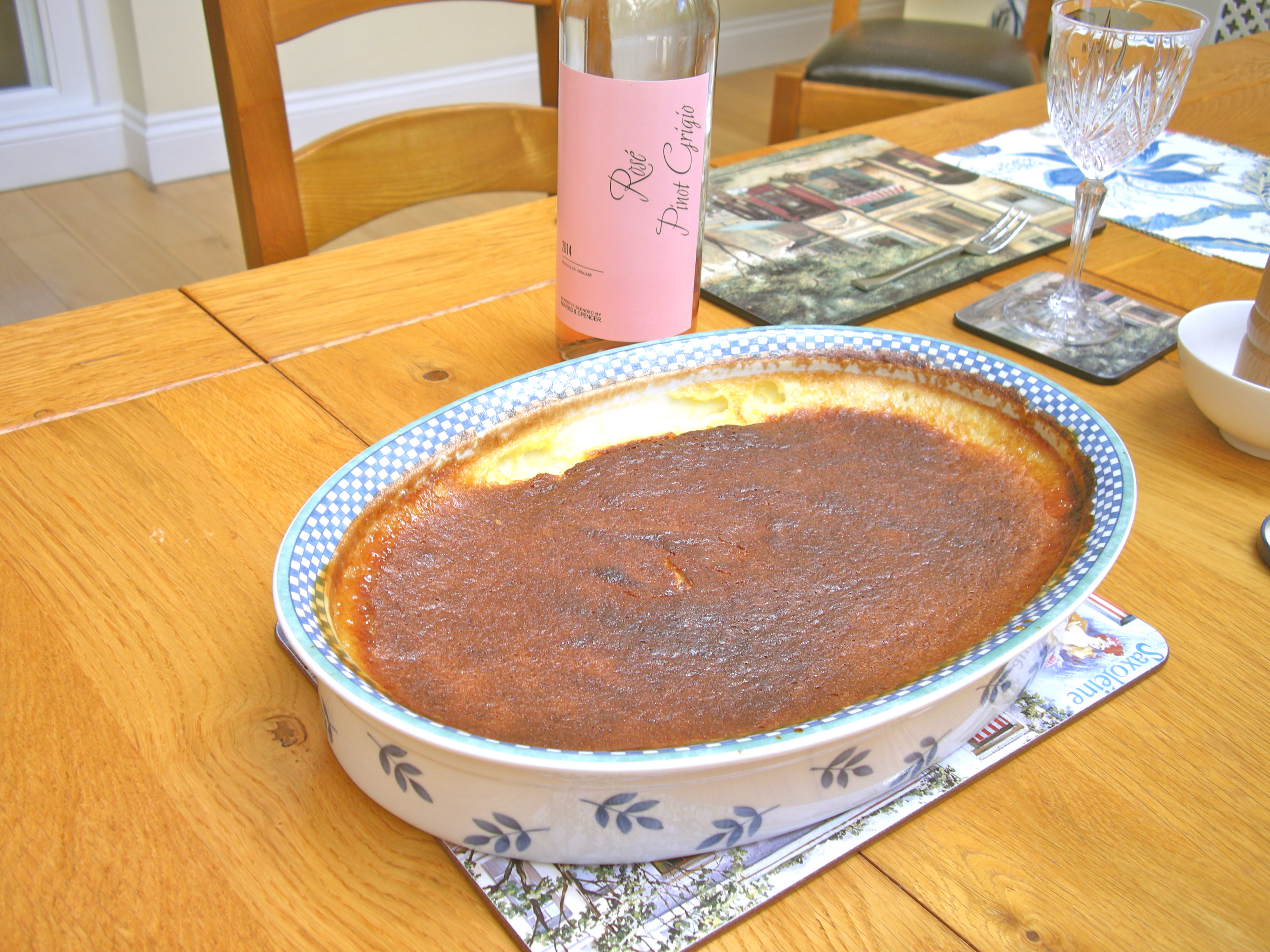 There's something very special about this pudding.

It's a light, fluffy sponge with a gooey, creamy lemon custard hiding beneath. A super tangy lemony surprise. It tempers a sour mood somewhat.
For 6 hungry citrus-enthusiasts, you will need:
150g butter, softened
4 free range eggs, with yolk and white separated
180g golden caster sugar
50g plain flour
½ tsp baking powder
2 lemons, grated rind and juice, but kept separate from each other
800 ml semi skimmed milk
Preheat the oven to 180°C / Gas 4.
Mix the softened butter, lemon rind and sugar together in a large mixing bowl until it is soft and fluffy. Then stir in the egg yolks until well combined.
Sift in the flour and baking powder, bit by bit, alternately with the milk and stir as you go. Pour in the lemon juice and mix again.
In a separate bowl, whisk the egg whites until stiff (Although not too stiff… Think like you're making meringues). Pour the egg whites into the lemon mix and fold it in carefully so that the whites have dissolved into the mixture. NB: don't worry. At this stage the mixture may look like a curdled mess, but as long as there are no lumps of egg white, it will all be fine!
Now pour the mixture into a large oval or rectangular oven dish and place in the oven for 45 minutes, or until golden brown on top and springs back to the touch.
Bring it out the oven and watch it all disappear before your eyes as your guests will want seconds!
Lemony citrus sizzle
sponge, so rich with gooe.
Goo? Gooy? Guue?
Gee!
Coy.