Any house with a fully functioning outdoor kitchen is bound to get my attention.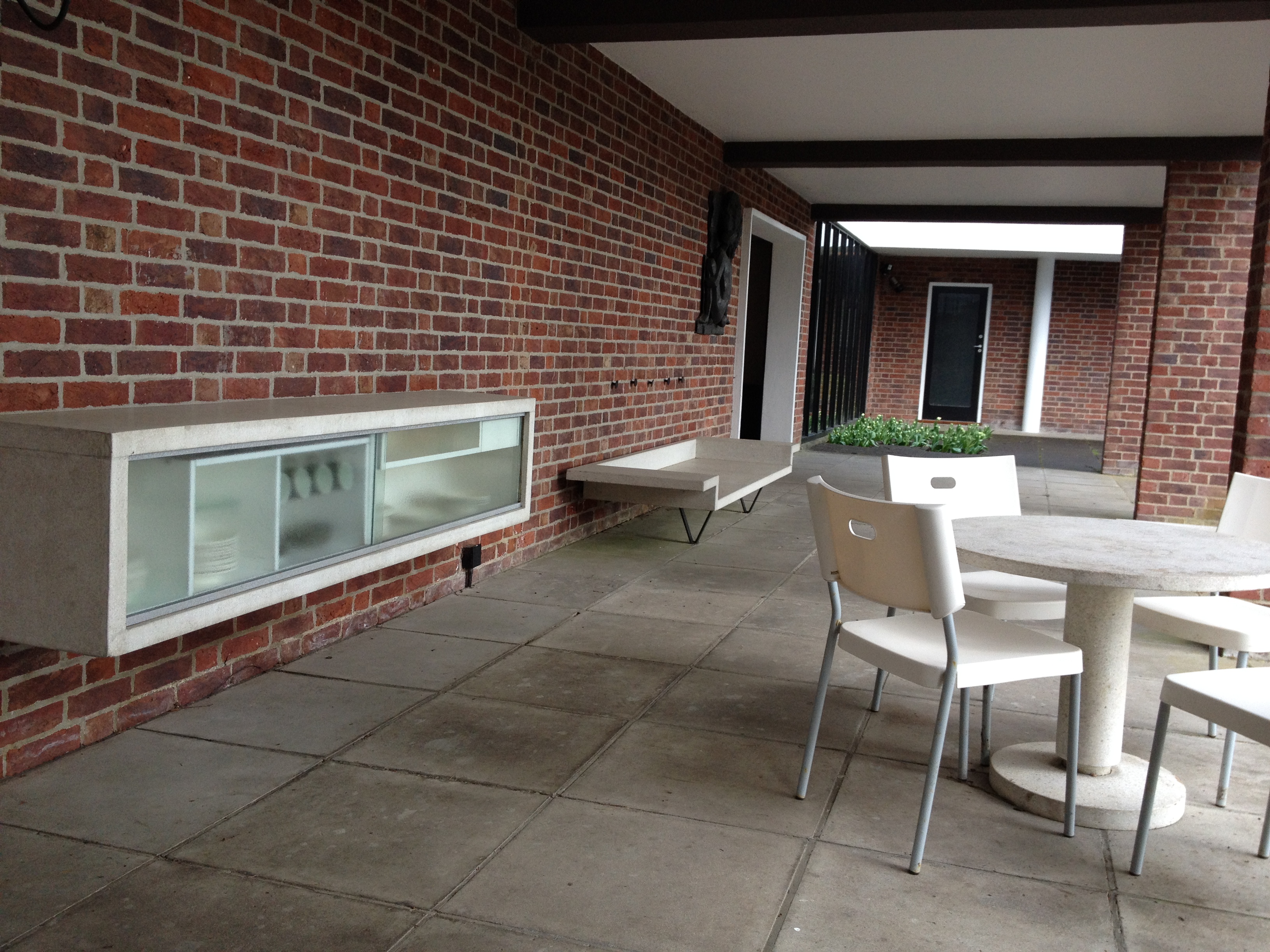 The Homewood in Esher not only has an outdoor eating area complete with a cupboard permanently full of crockery handily located next to one of the sets of tables and chairs, but an actual outdoor oven and dishwasher.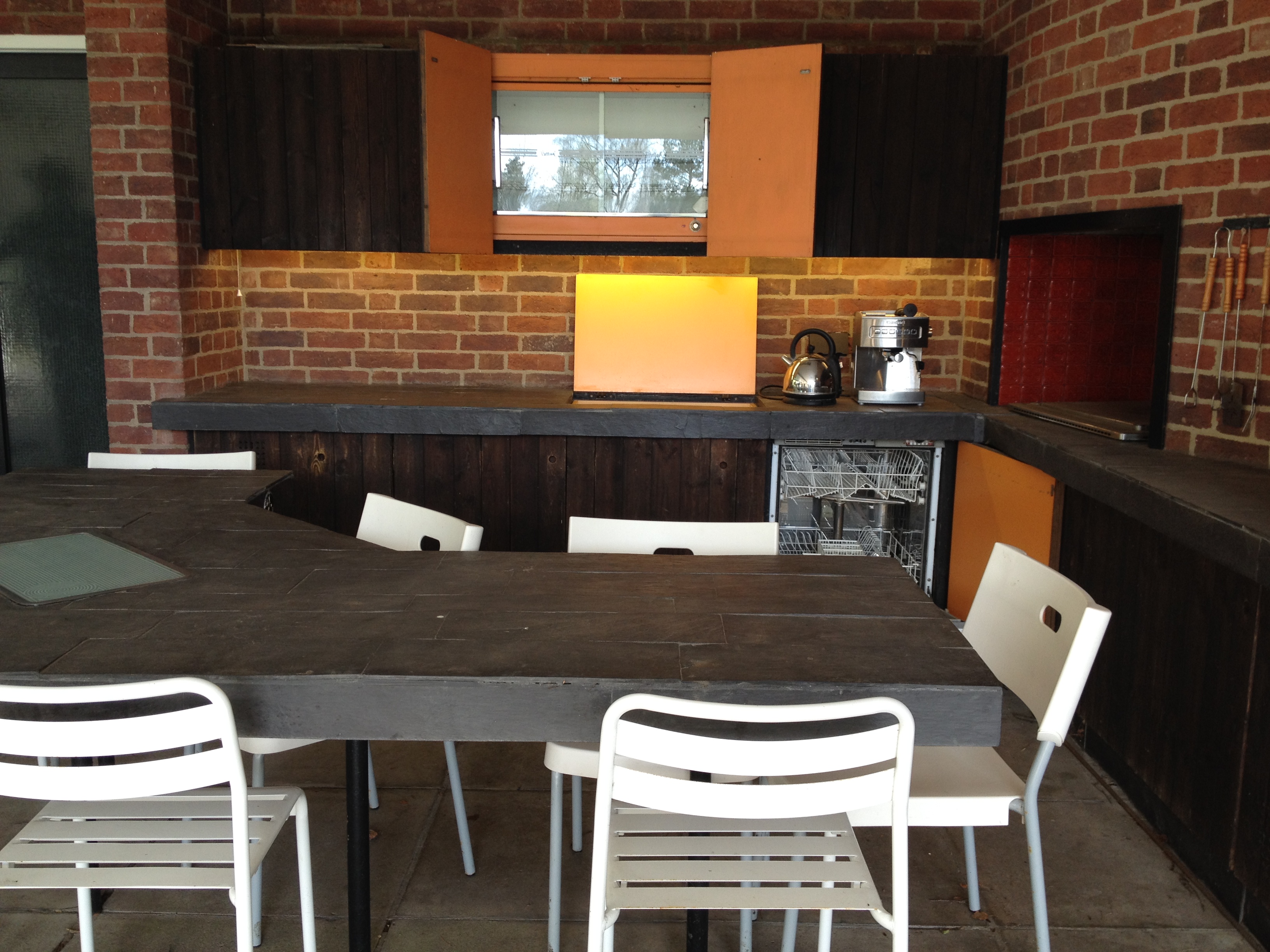 And when you learn that this area once formed part of the home of famed Modernist architect Patrick Gwynne, then the urge to venture inside the house becomes almost too much to handle! The alfresco dining also hints at the fun-filled socialising lifestyle and frequent parties that once charged the house.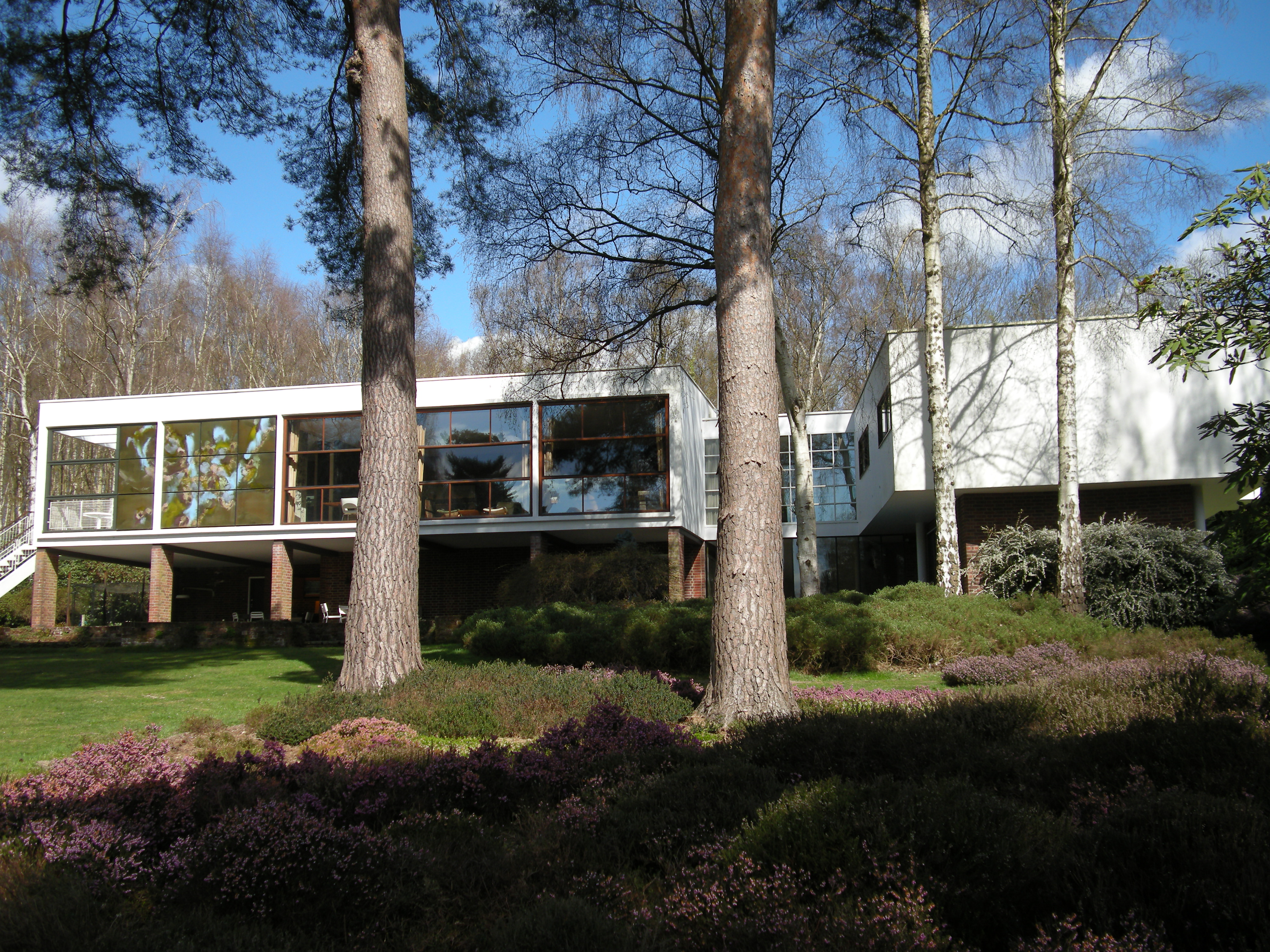 Indeed, even the site that The Homewood resides has had a very colourful history.
Patrick Gwynne was born in Hampshire in 1913 to Commander Alban Gywnne and mother Ruby. The family moved into a large Victorian house in Esher in Surrey a year later, and Patrick's younger sister Babs was born soon after.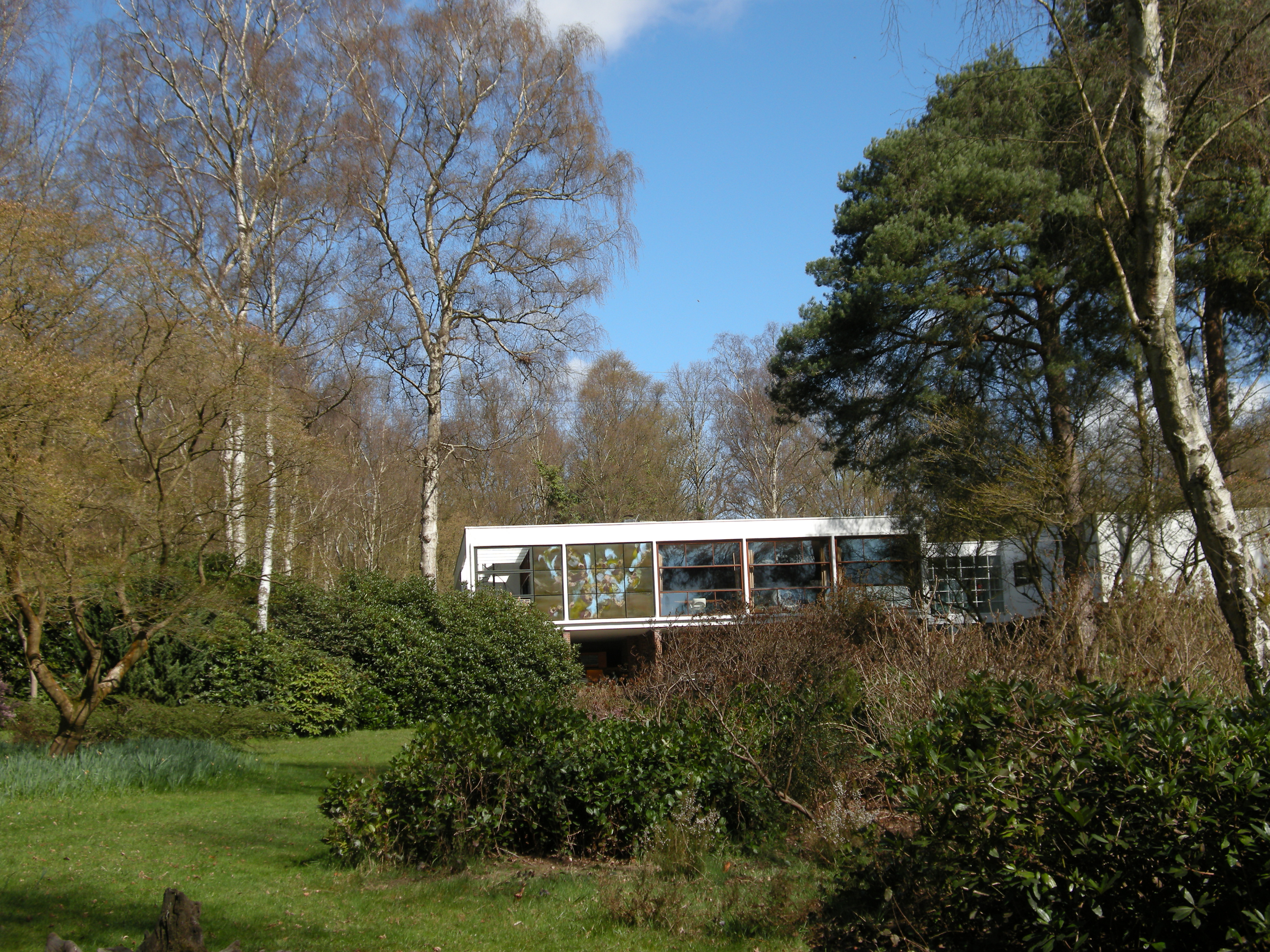 In the mid 1930s it was all change for the Gwynne family. It's important to understand that they were extremely sociable and were very well to do; at a time when most families didn't have a car at all, the Gywnne family had four – a car each! It was a very happy family home. Commander Gwynne had spent years landscaping the gardens. However, their road – Portsmouth Road (local readers note: The Homewood is almost directly opposite Claremont Gardens) was getting increasingly busy and Mrs Gwynne had had enough of the noise and the dust from the passing cars and wanted to move house. Her husband refused as he didn't want to leave the garden he'd spent years creating.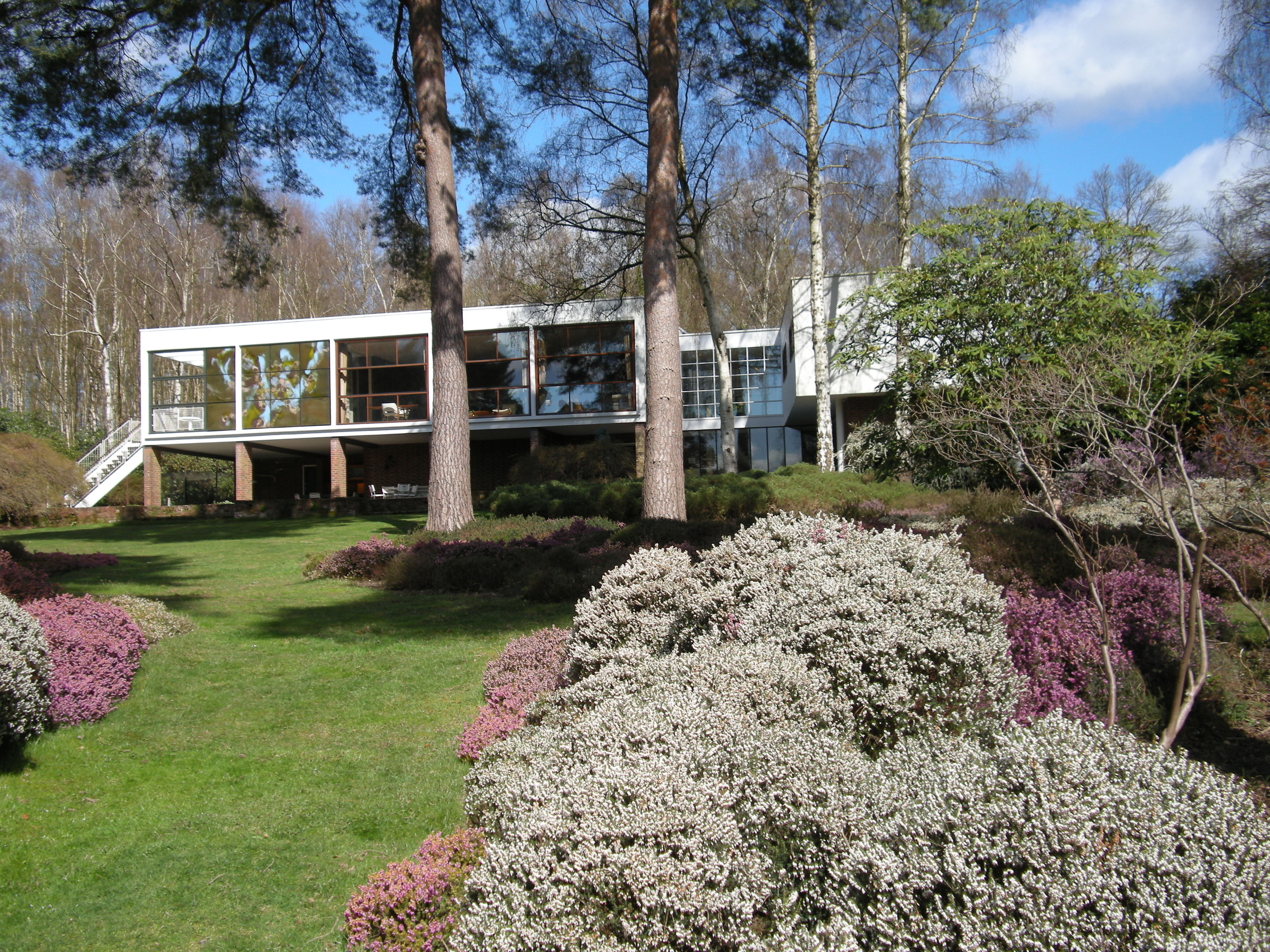 The debate went on for weeks. Twenty-three year old Patrick, an ambitious architect at the prestigious Wells Coates Architects, listened to the discussion and, keen to make his first mark on his architectural ladder and set up his own practice, suggested that he build them a new house in the furthest corner of the garden: that way his father could keep his garden and his mother could stay away from the noise of the road.
Patrick began designing the house in 1937 and it was completed in little more than a year. To speed up the operation, Patrick made detailed drawings while the house was under construction. The plan encompassed a very articulated division of the three main functions of life at home: the living area, sleeping quarters and services and the design was clearly influenced by Le Corbusier.
All change for the family again. About 15 months later, World War II had begun. Commander Gwynne had retired from the Royal Navy by then and he was a company director. He was recalled into the Navy as he was a specialist in submarines and mine warfare. Patrick joined the RAF and spent the war designing airfields around the world for the Allied Air Forces and sister Babs joined the Wrens. Mrs Gwynne said the house was too large for her, and moved out into a cottage in the grounds.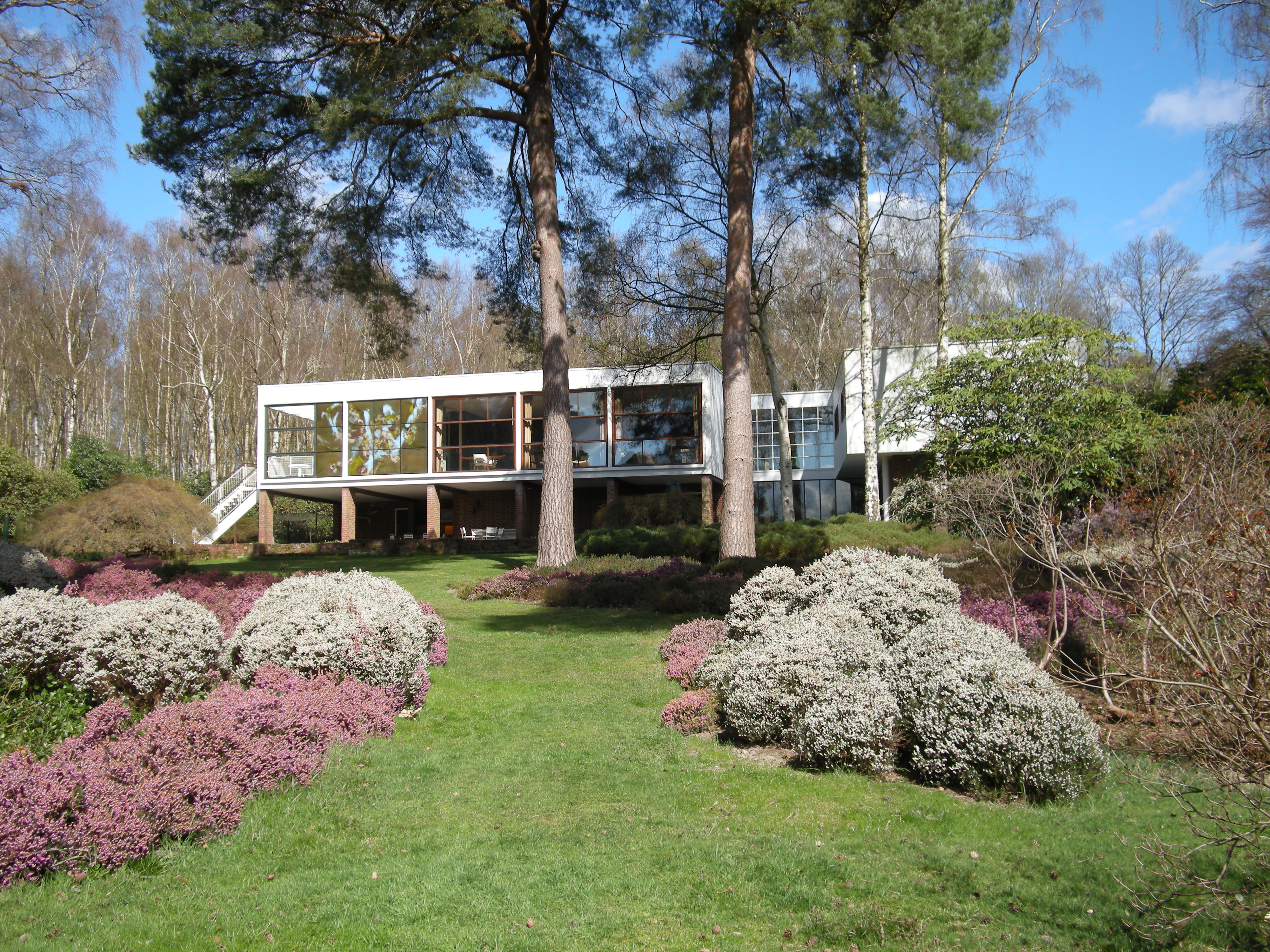 Sadly Mr and Mrs Gwynne both died (of natural causes) during the war.
When the war finished in 1945, Patrick and his sister moved back into the house. Babs was engaged to be married so she soon moved out, leaving Patrick all alone in a big expensive house with a very small architectural practice.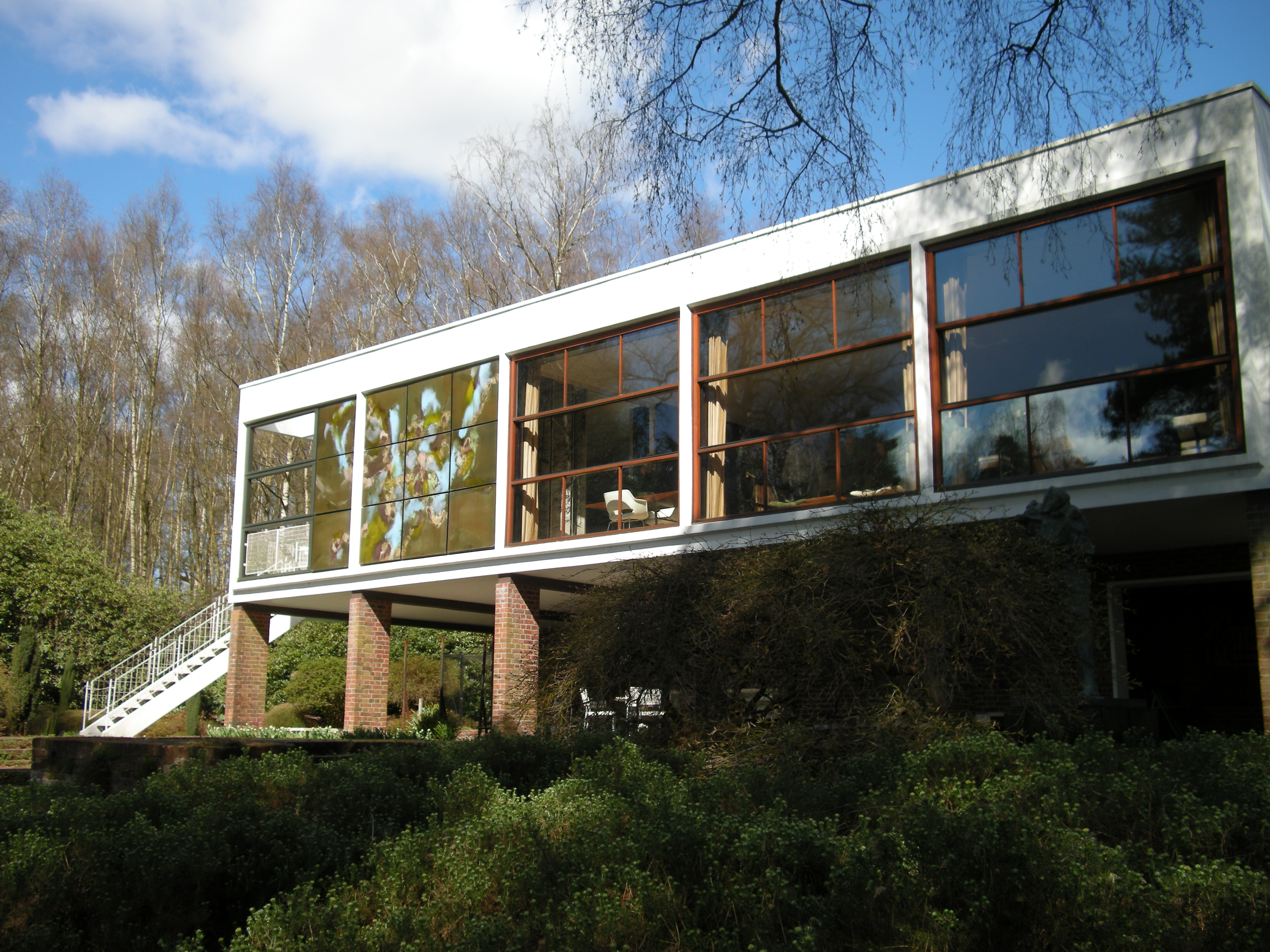 You might think that post-war was a good time to be an architect and in a certain sense it was, if you wanted to carry out big public sector building schemes that tried to rebuild bombed Britain. But if you wanted to design big, luxurious houses for rich people, business was scarce. Patrick had to make do with the work he could find and resolved to run his architectural practice from home instead of taking offices in Guildford or London. So he always worked from The Homewood. And he continued living and working there until he died in 2003 aged 90.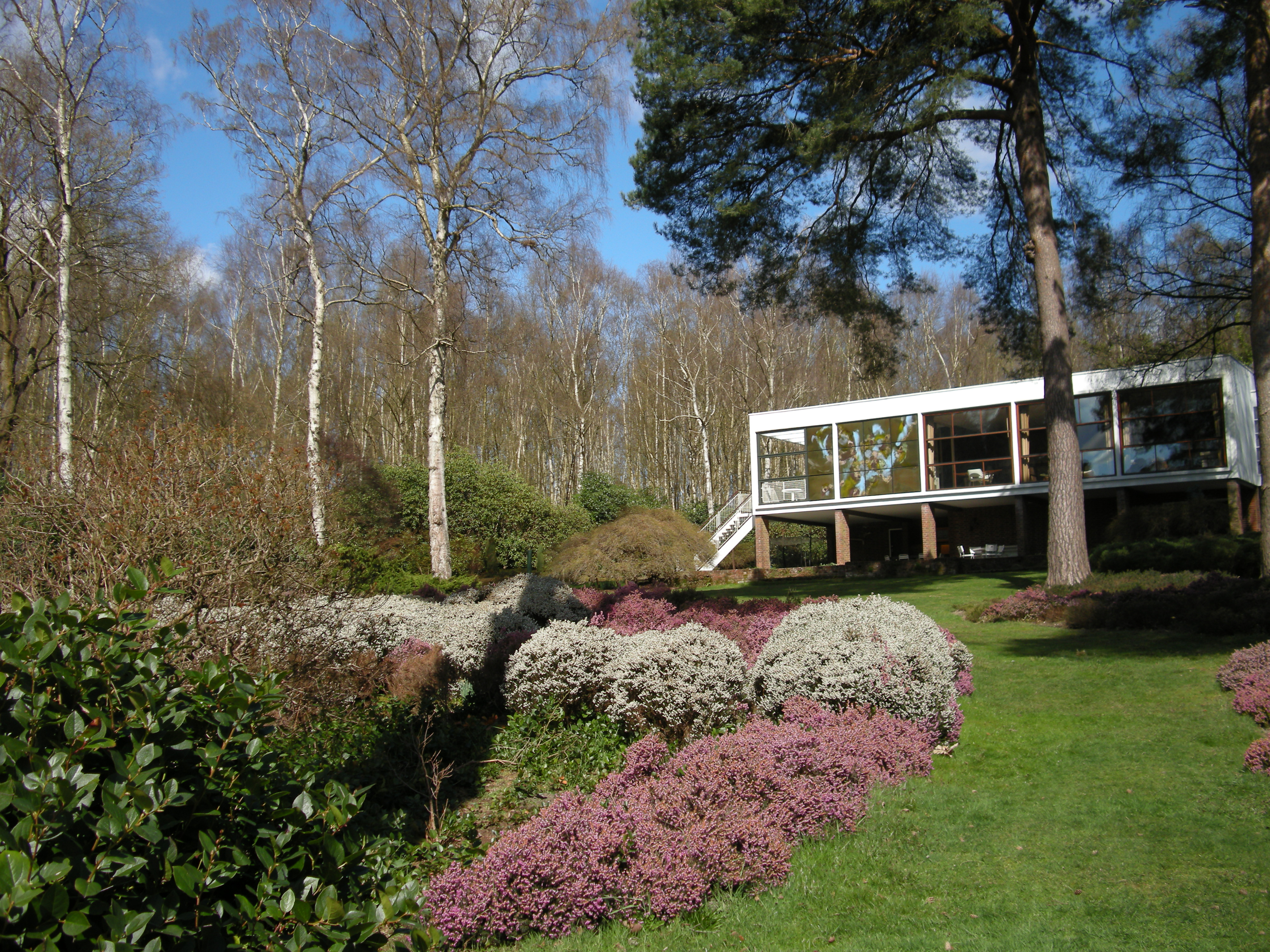 It's partly what makes The Homewood such an incredible place to visit. You see a wonderful family home, that's been lived in and modernised and adapted, by the man who built it in the first place. So there is a wonderful continuity of thought throughout. As one would expect from an architect designing his own house: everything goes with everything. The attention to detail is extraordinary.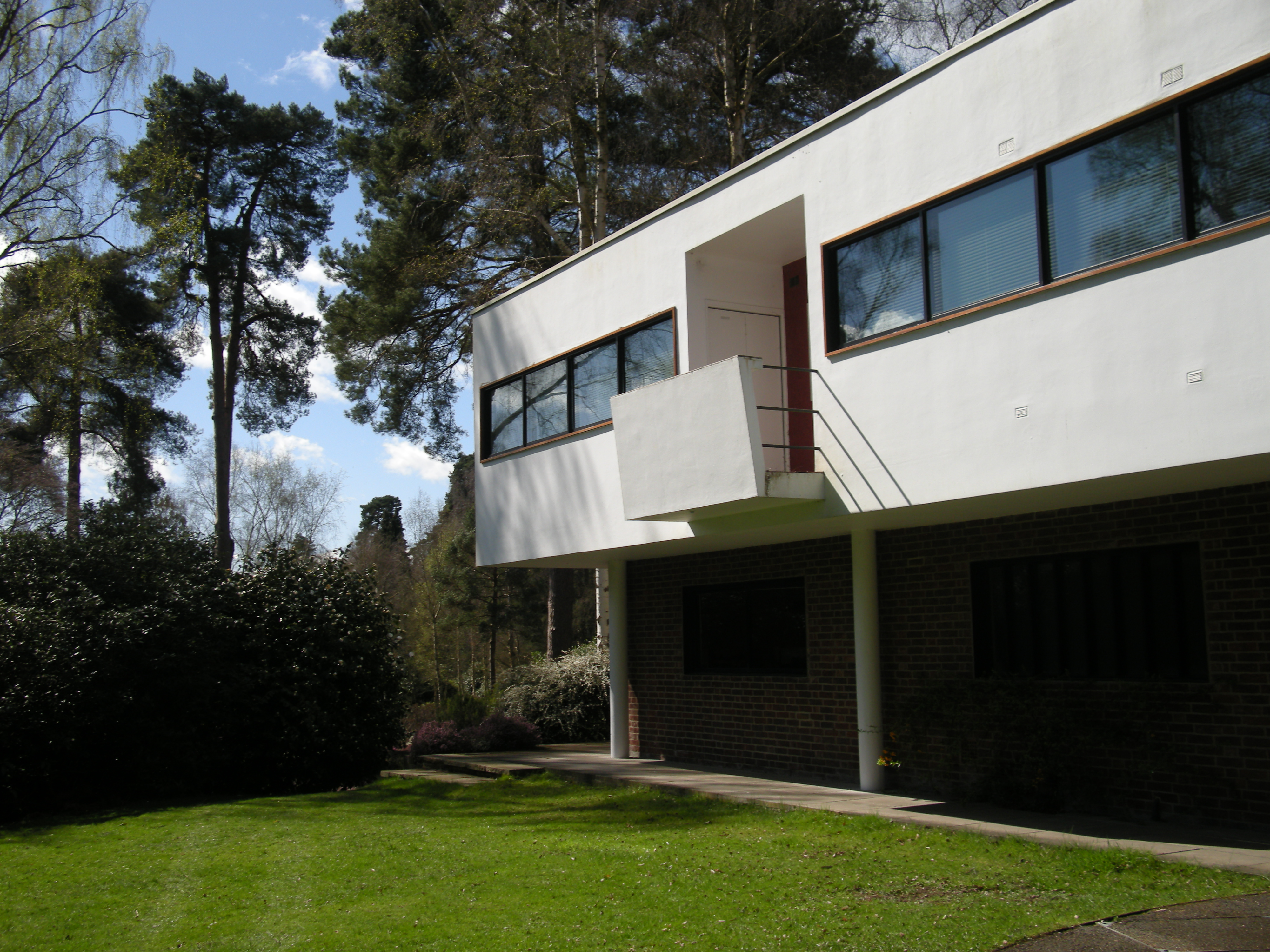 Patrick's study (originally Commander Gwynne's study) is decked out with furniture that scream of the 1960s. For instance, a circular table has little pull-out shelves for clients to place their drinks upon (to protect the architectural drawings from drinks!) Patrick hated the sight of electric cords, and furniture legs. Behind his desk there is what looks like a very long chest of drawers: but it's actually a combination of drawers, a plan chest, and a big cupboard.
Patrick liked to use man-made materials throughout The Homewood: in the living room there is a large leatherette covered couch and desk. In homage to his love of parties and dislike of furniture legs, there is a large fold away bar that pulls out from a tiny built in handle, all resting on the sprung maple floor.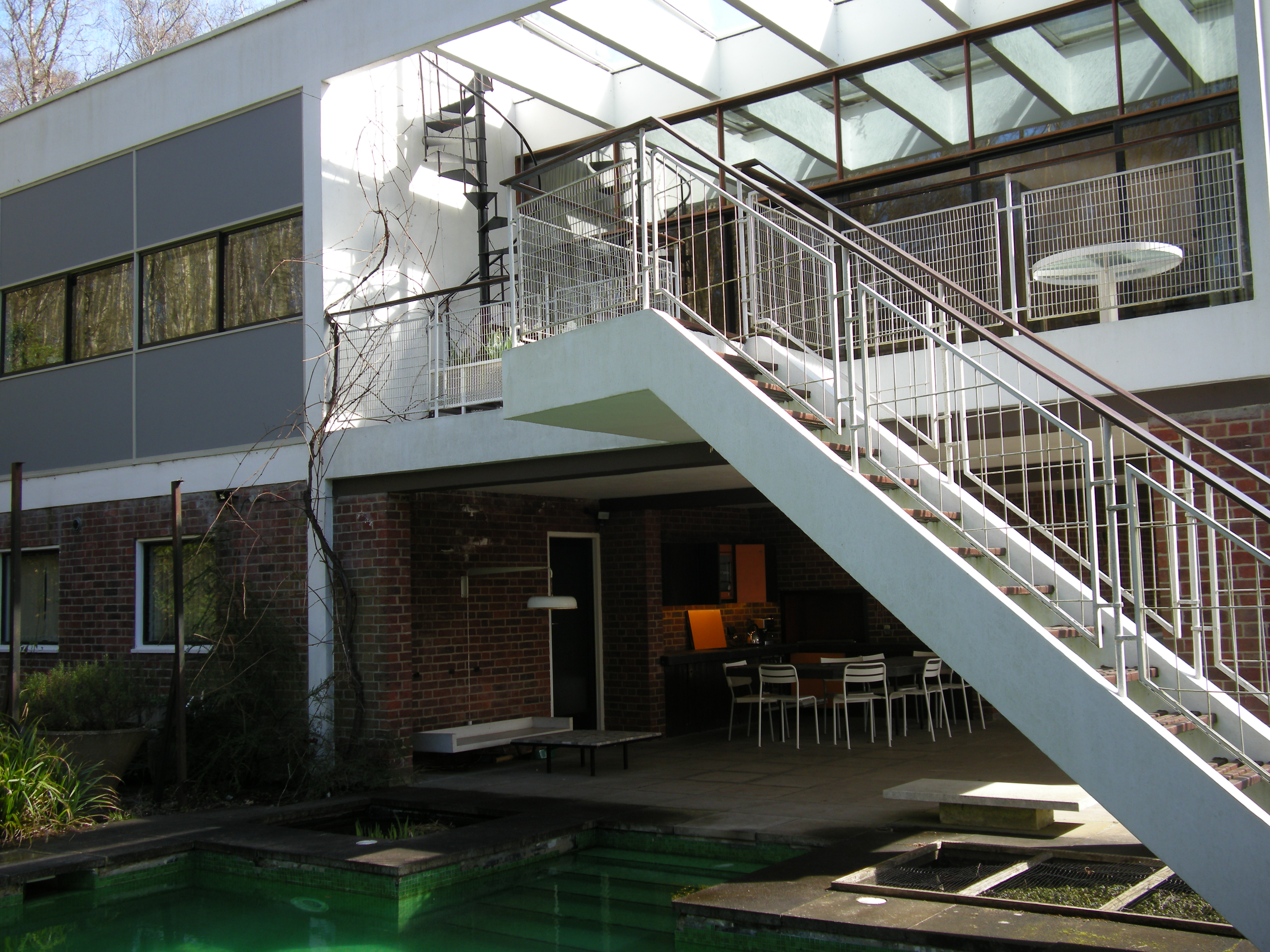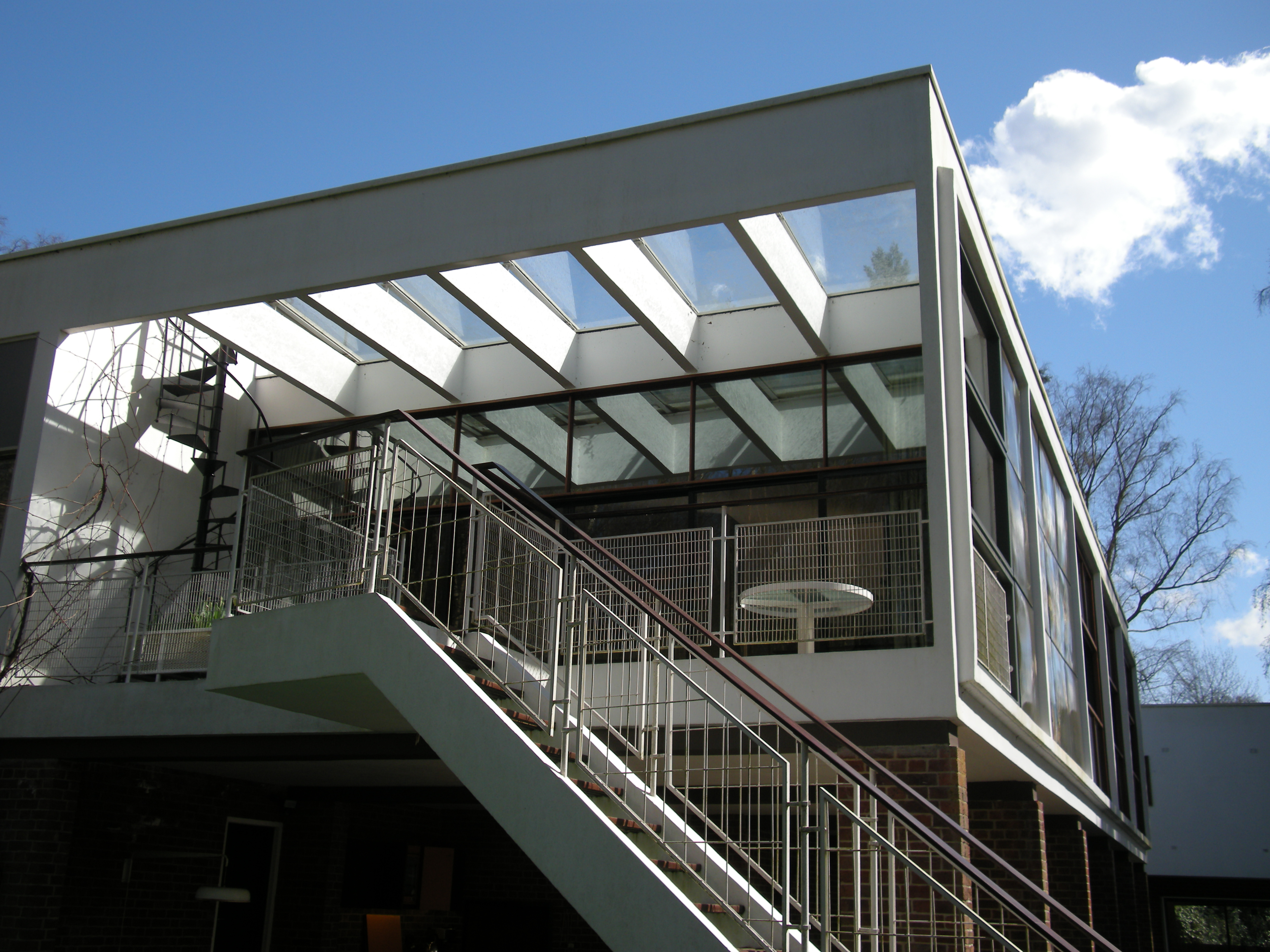 Outside is a garden that smacks of the 60s: heathers, silver birches and fir trees abound. There is also a roof terrace, where Patrick used to sunbathe, well into his eighties, and a swimming pool and a fish pond.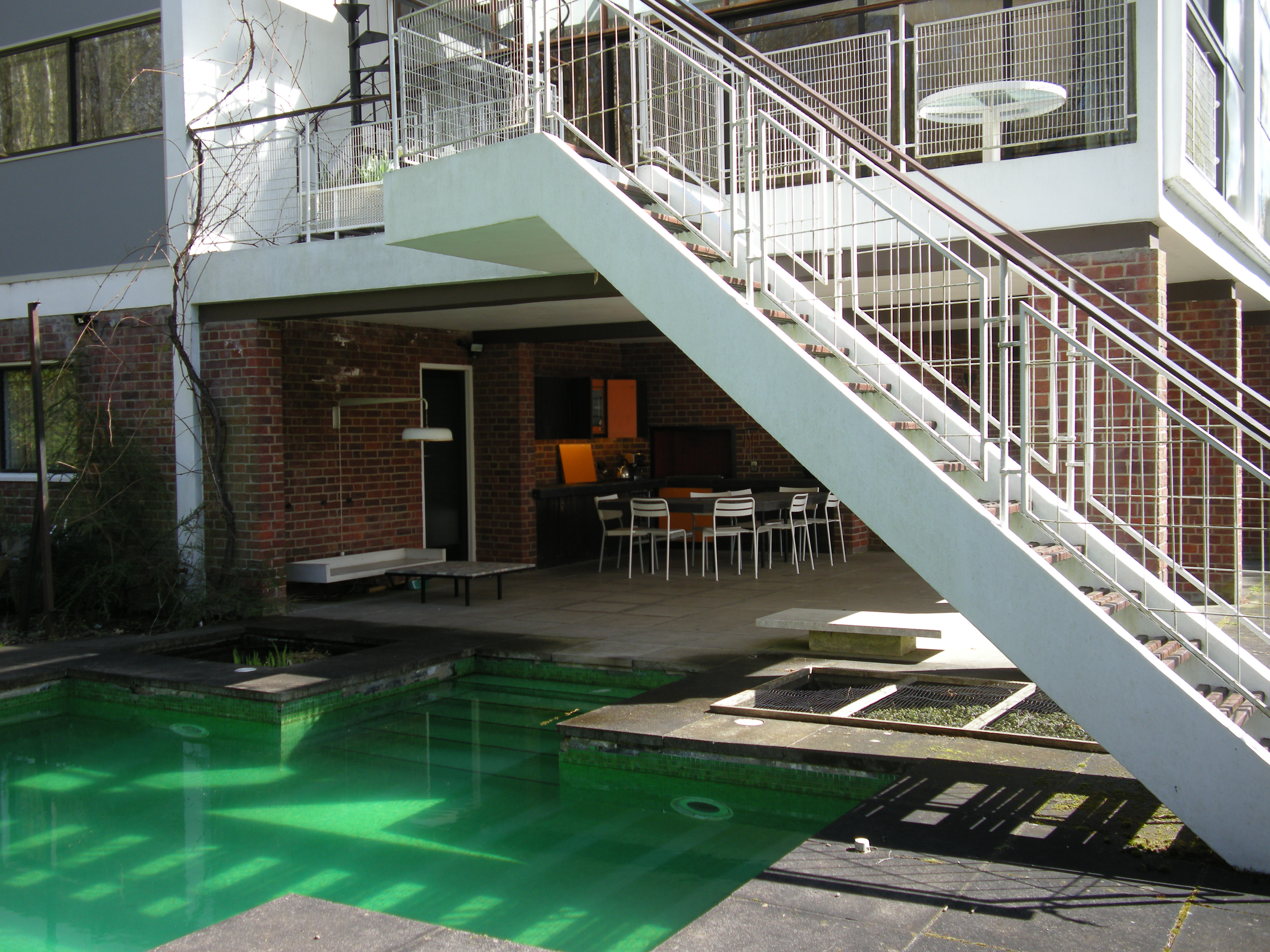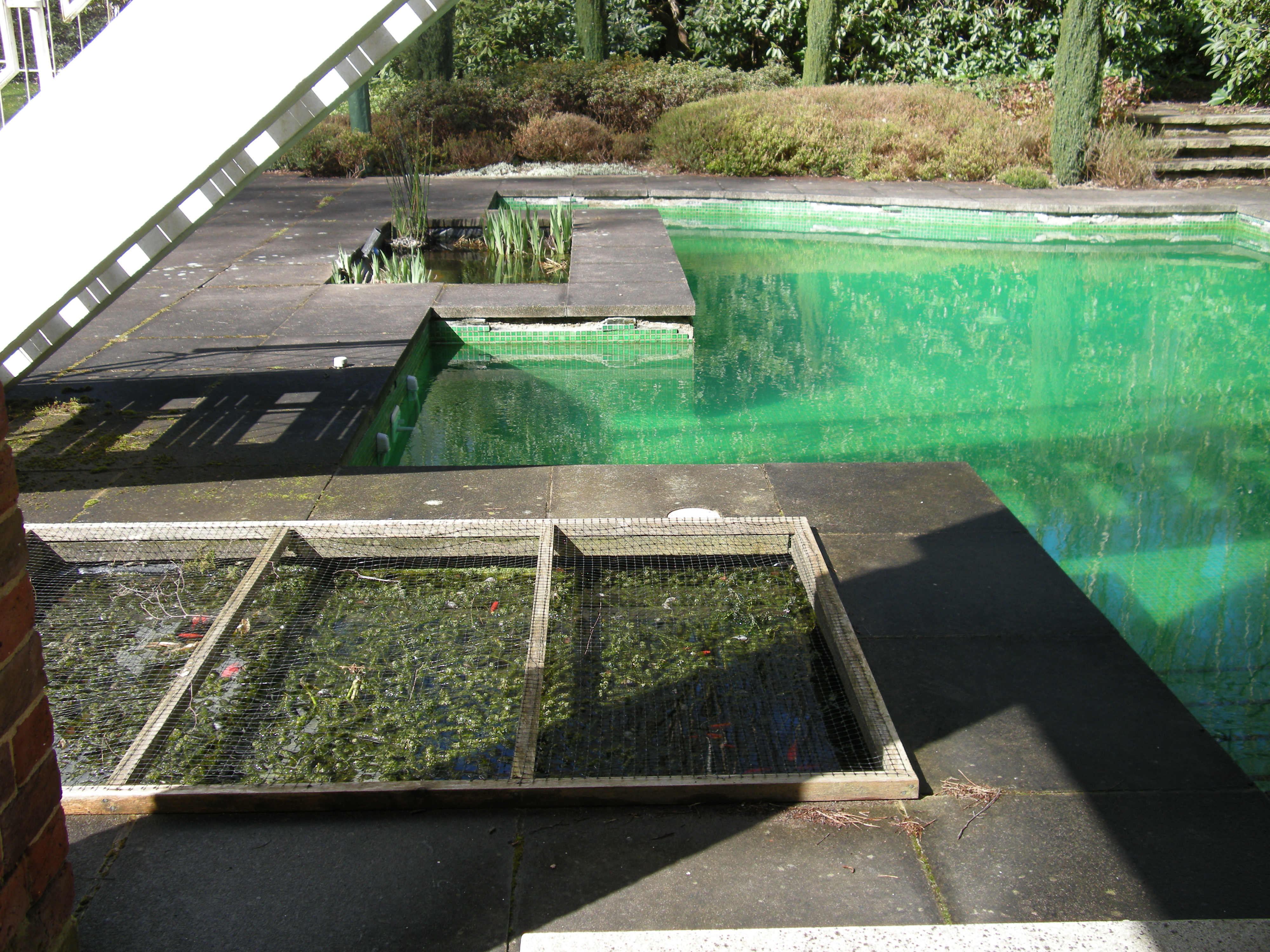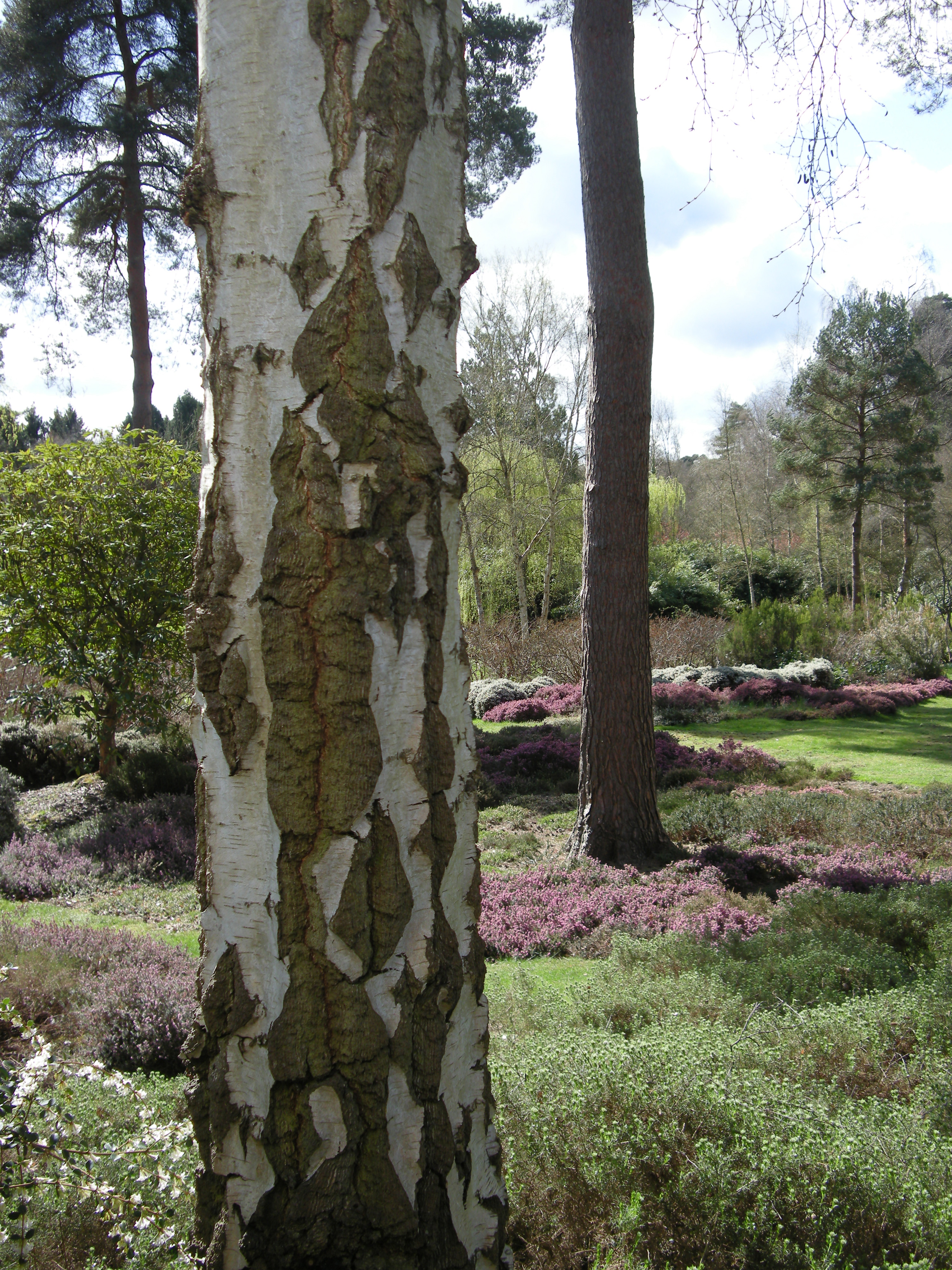 And on the terrace, Patrick created a game for guests to decipher, in the form of a mosaic mural: the black lines are lettering with the short and wide lines reading The Homewood and the thin ones Patrick Gwynne.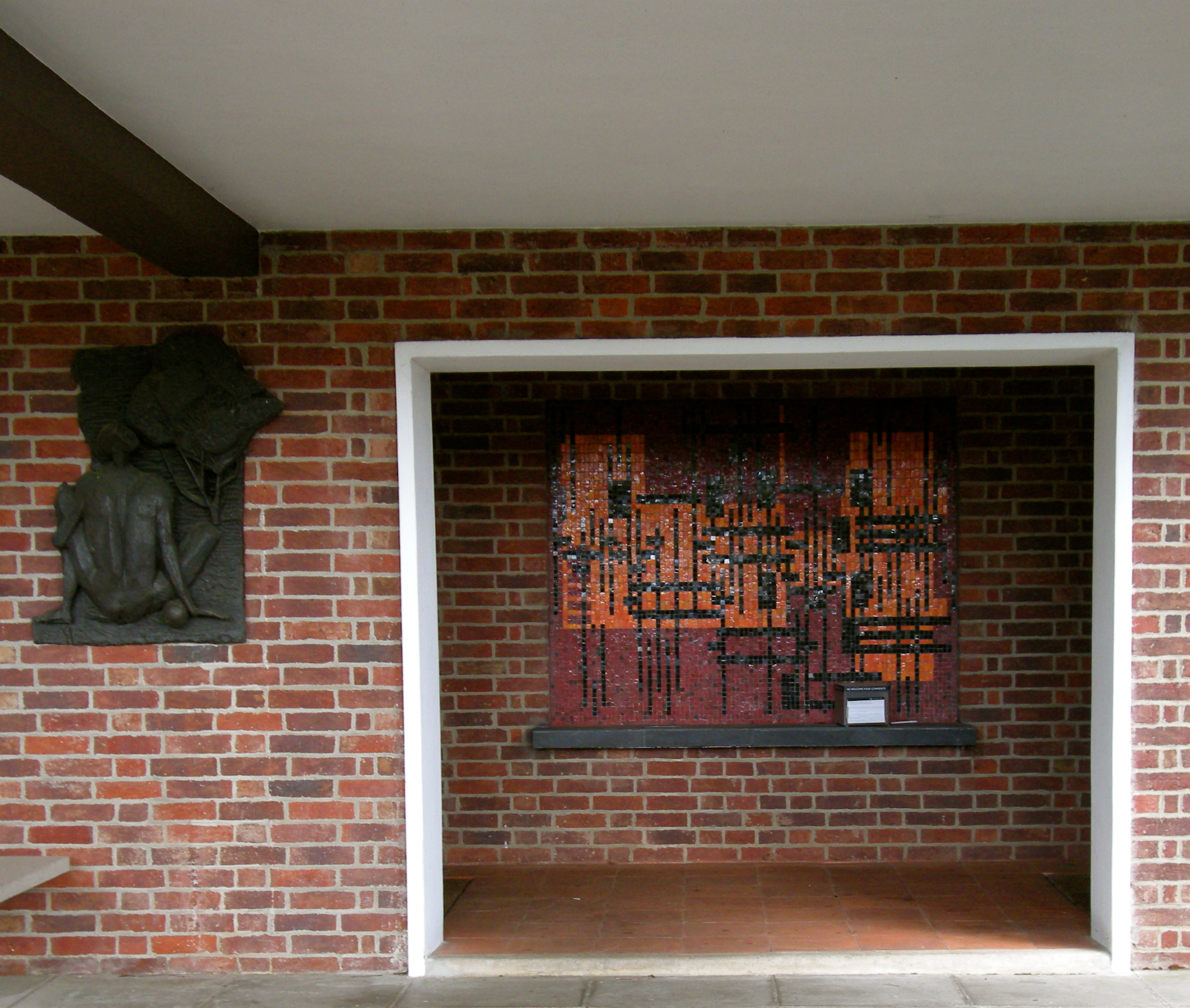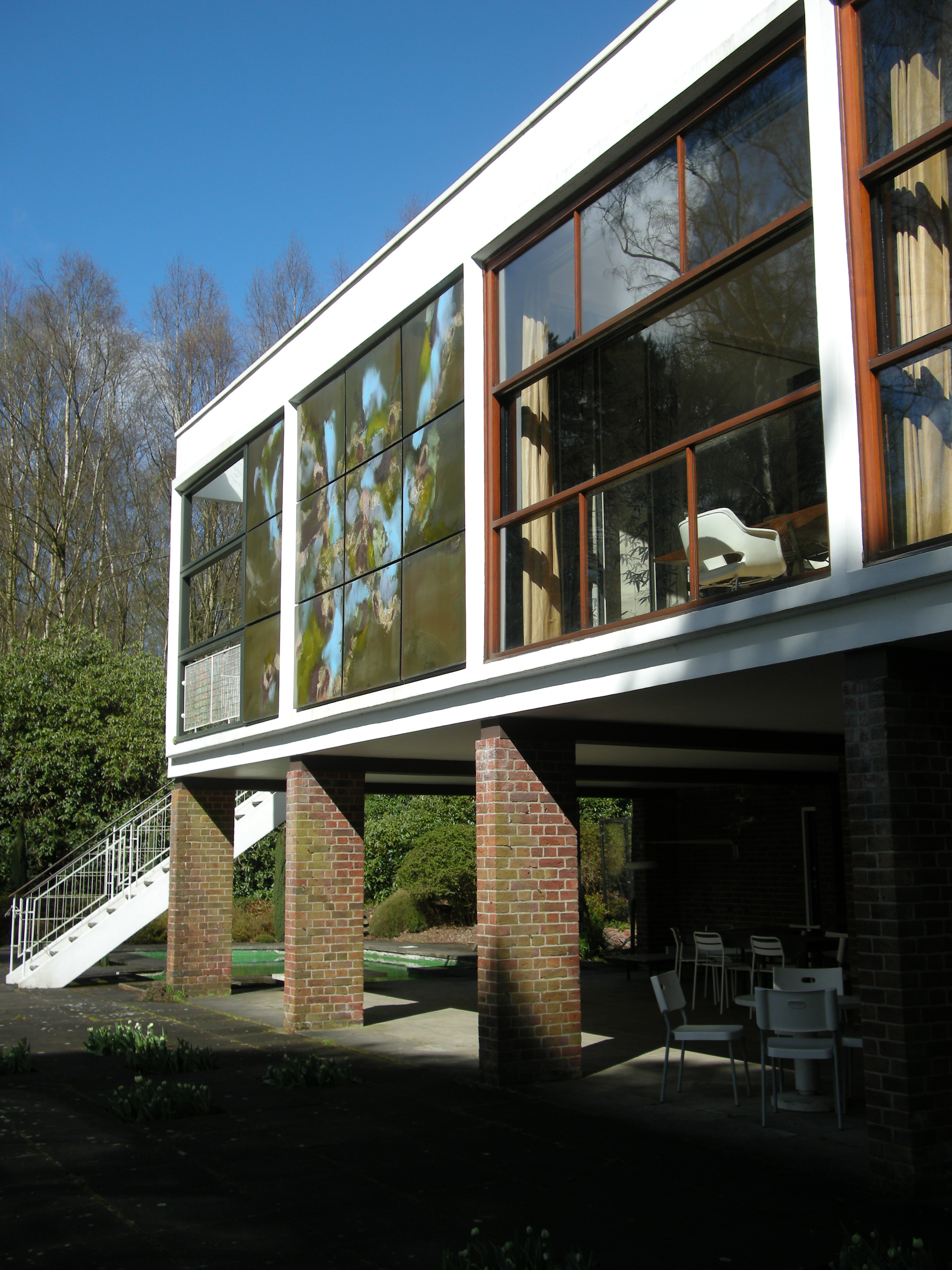 Looking back at the house from the garden, you can see a painting on one of the windows. It's the reflection of the trees immortalised onto the windowpane.
It's a marvellous place to visit. Certainly not just any house. Rather, a Modernist dream party-house.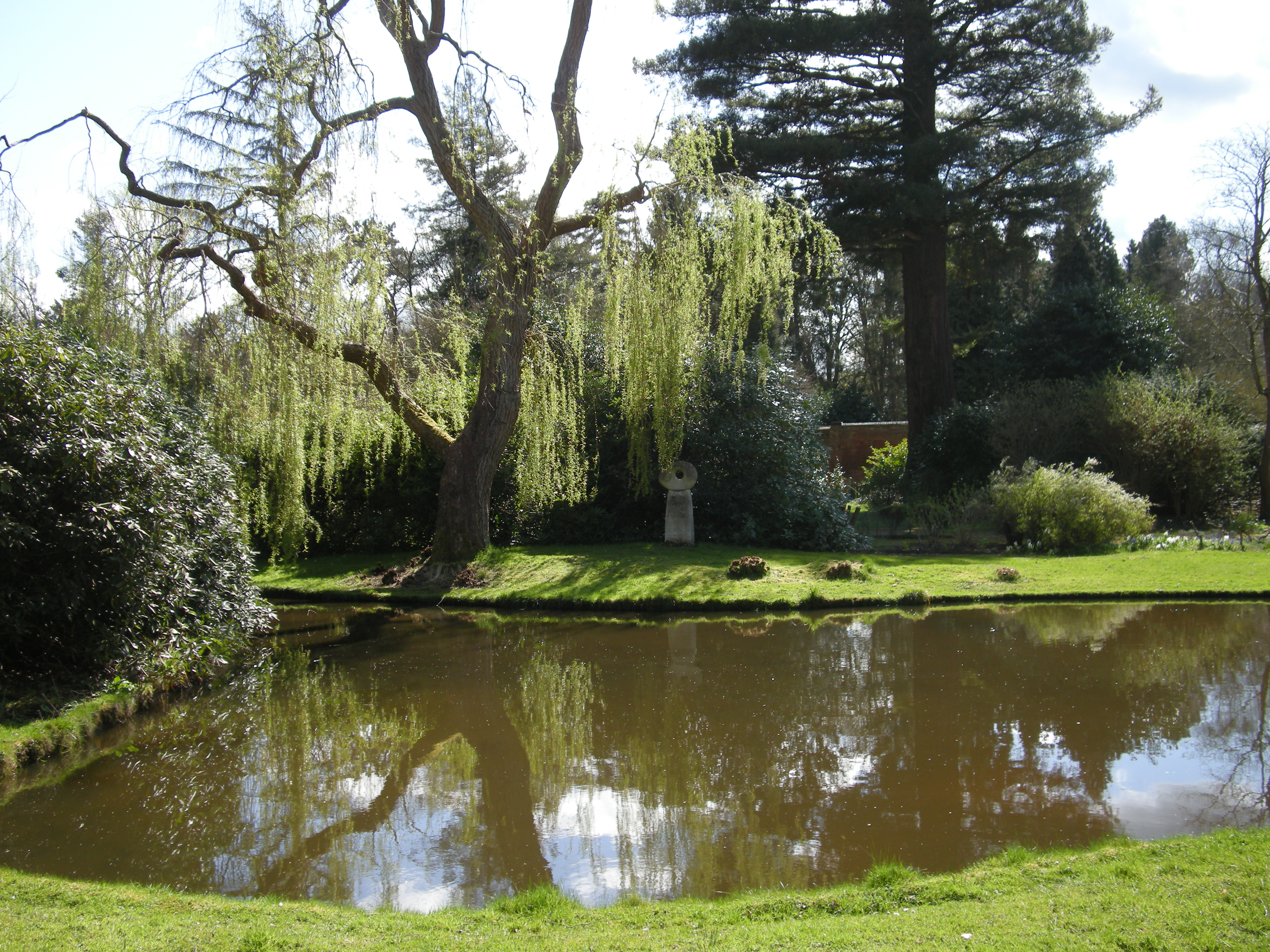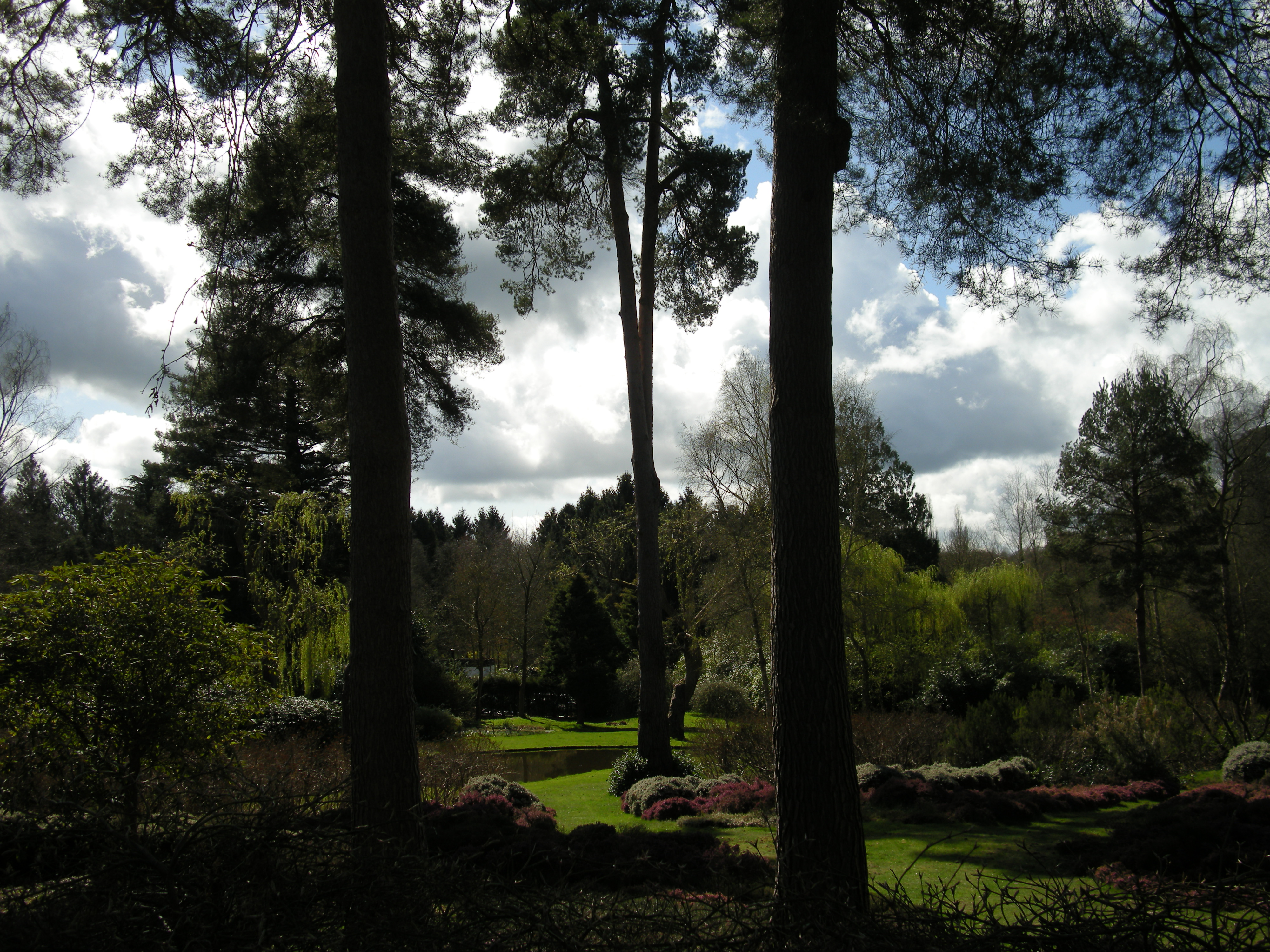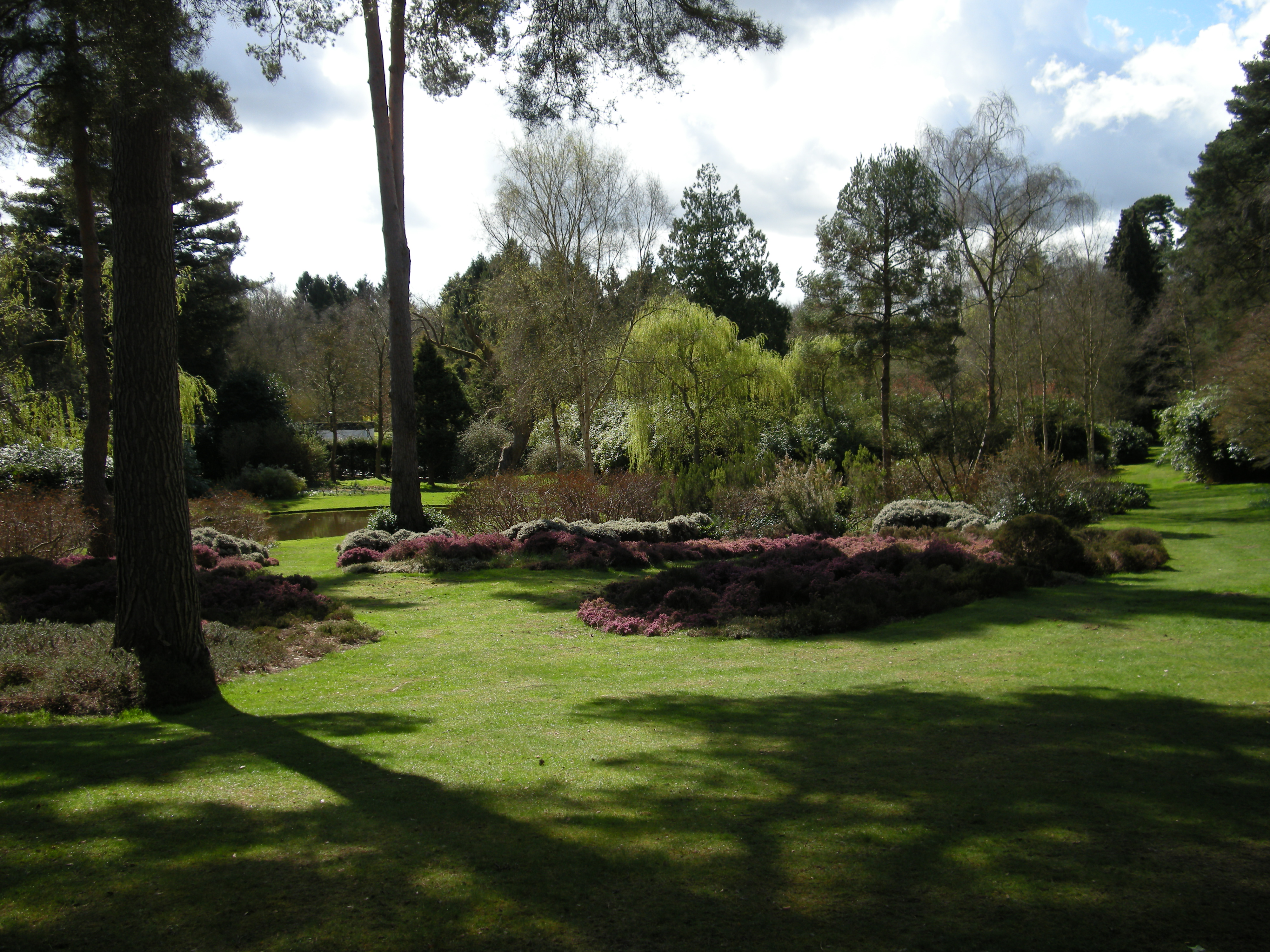 Details of visiting times can be found on the National Trust website.