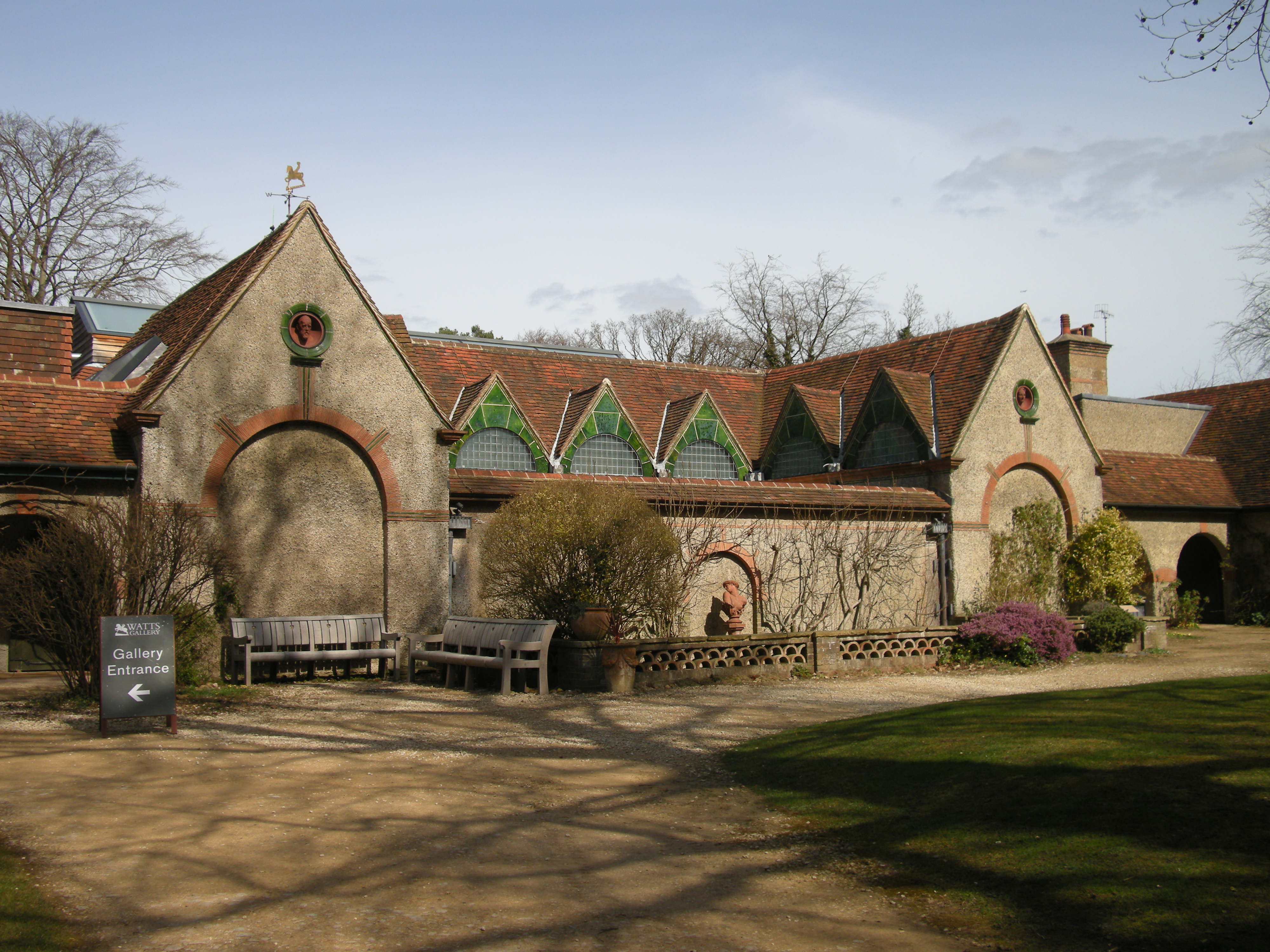 'One should either be a work of art, or wear a work of art'.
So said Oscar Wilde, not only a celebrated Victorian author who happily clogs my bookshelves, but also a very important figure in the Aesthetic Movement in Britain, one which was dedicated to the artistic pursuit of beauty.
The Aesthetic Movement lead to a revolt against stifling Victorian conventions. Aesthetic artists rejected Victorian mainstream fashion: tiny corseted waists and tight sleeves fell out of favour and were replaced by flowing, draped styles that enhanced the natural beauty of the female shape to echo sculpture.
By 1900, however, the Movement had faded leaving behind enduring images of beauty in portraiture on show in the 'Liberating Fashion: Aesthetic Dress in Victorian Portraits' exhibition at the Watts Gallery in Compton.
Victorian portraiture and fashion were already mutually influential – fashionable dress was seen in society portraits and disseminated across the upper classes, and this exhibition focuses on how portraits became an artistic expression of changing perceptions of beauty in art and fashion.
The Aesthetic Movement believed artists to be more knowledgeable about beauty than those who dictated passing fashions. As a consequence, dress became a legitimate venue for artistic expression (hoorah!).
Although not everyone viewed the Aesthetic Movement as an advance in fashion and beauty. Aesthetes and Aesthetic artists were often ridiculed for being unconventional and vain, basing their lifestyle narrowly upon 'art for art's sake'. Paradoxically satirical reactions were often more widely publicised than the work of the Movement itself. Gilbert and Sullivan created an operatic parody of the movement, for example.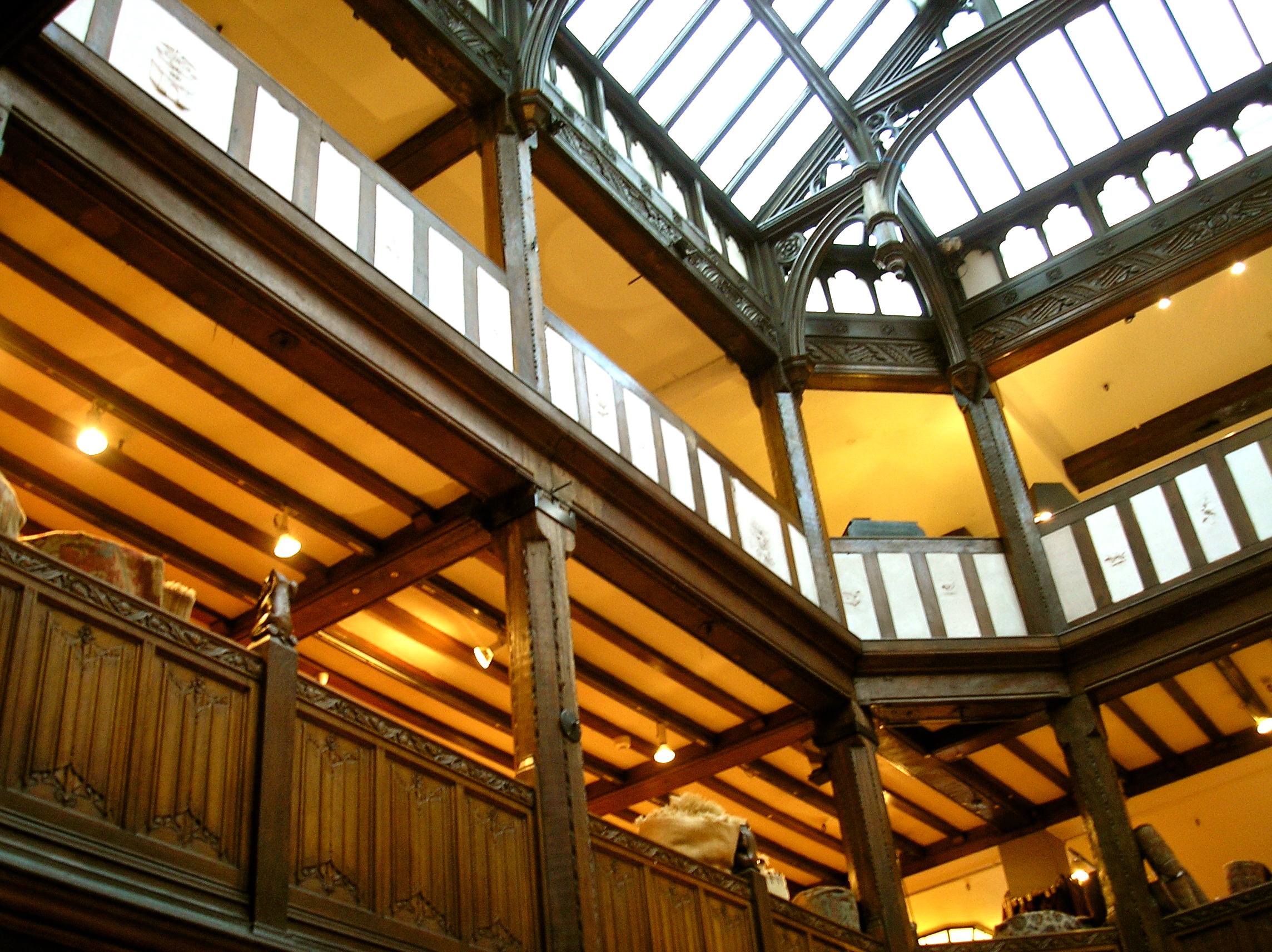 The establishment of the costume department at Liberty (one of my favourite shops in London!) under the direction of Edward W. Godwin saw the commercialisation of Aesthetic fashion. Oscar Wilde championed the store as the 'chosen resort for the artistic shopper'. The designs were intended to adapt historic dresses for modern life and each design was produced to allow customers to be dressed to a standard of beauty equal to the paintings they admired.
Interestingly, a number of dresses and fashion accessories in the portraits were recreated by Liberty on demand (*pang of despondency at this service being no longer available*) and in the exhibition you can see the Liberty designs paired with the dresses.
This is a painting of Elinda Ionides by William Blake Richmond. She wears a loose, salmon-pink dress with puffed sleeves and a buckle featuring the three Theological virtues: Faith, with a cross and chalice, Hope with an anchor and Charity with two children. The same design was produced by Liberty in silver four years after the portrait was painted.
And my favourite painting in the show: Miss Anna Alma-Tadema by her father, Lawrence Alma-Tadema. Aged fifteen, Anna's dress was for an adolescent: a gathered body and skirt with a sash create a simple and comfortable construction. The painting was often exhibited, and its large audience may have created a demand for such a dress design as Liberty produced a very similar version a decade later, updated with a slightly smaller waist.
It's such an enchanting exhibition, one you must go and see!
'Liberating Fashion: Aesthetic Dress in Victorian Portraits' is on at the Watts Gallery until 7th June 2015.