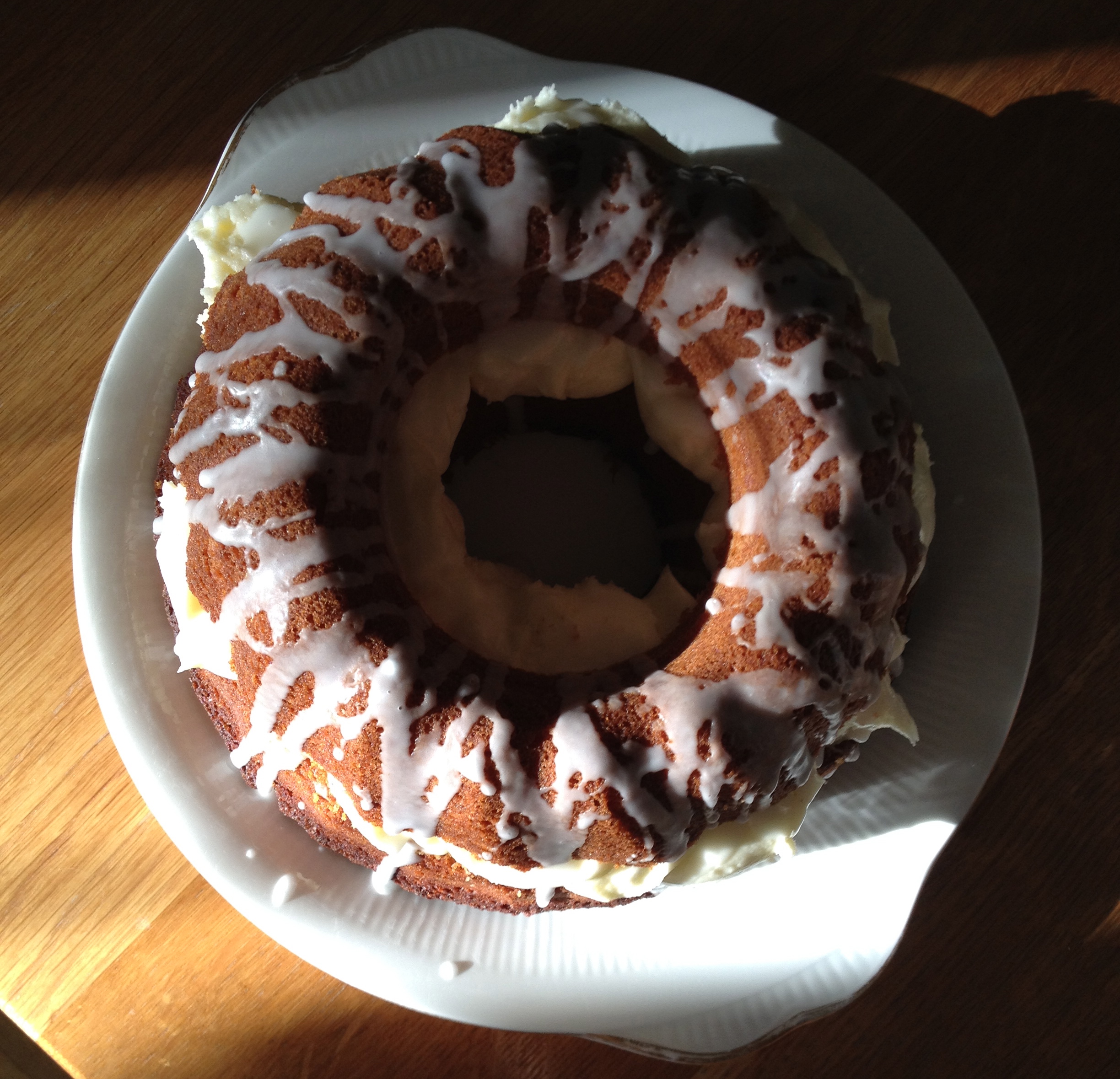 I can't claim to have invented Lemon Drizzle Cake. It's a reassuringly old recipe that hasn't needed updating because it is so very good. You will find versions with cream cheese frosting, elaborately decorated, painstakingly piped… but I always feel the established and time-trusted cake is best: a light zesty sponge with soft lemon buttercream icing in the middle and water-icing drizzled over the top. It will be a real hit on Mother's Day!
For the sponge
6oz (175g) butter, slightly salted, softened (and a bit extra for greasing)
6oz (175g) caster sugar
3 free range eggs
6oz (175g) self-raising flour
1 rounded teaspoon baking powder
Grated rind of one lemon
Lemon buttercream icing in the middle
100g butter, softened
250g icing sugar
Juice of one lemon (the lemon you grated earlier)
Water icing
5 heaped tablespoons of icing sugar
2 tablespoons of water
Preheat the oven to 170°C. Lemon Drizzle Cake works very well as a bundt cake or as a circular cake. Grease out your chosen cake tin with a little butter.
Mix the softened butter with the caster sugar and lightly whisk until pale and creamy. Add the eggs and mix well.
Sift the self-raising flour with the baking powder and fold into the mix until it is smooth and luxurious. Add the grated rind of one lemon (and save the rest of the lemon for the icing later!) and stir.
Pour the cake mix into your prepared cake tin and put it into the oven for about 30-35 minutes until well risen and golden brown.
Now is a good time to make the lemon buttercream icing. Mix your softened butter with icing sugar and beat well until smooth. Add the juice of the lemon you grated earlier and stir in the lemony goodness. Refrigerate the icing until the cake is cooked.
Once the cake is done, cut it widthways into two large sponge discs and allow to cool completely. Spread the lemon buttercream icing onto one of the sponge cakes and place the other sponge cake on top.
Mix up a little icing sugar and water and drizzle over the top roughly with a spoon.
Enjoy! And ask yourself: is there anything better than a freshly baked Lemon Drizzle Cake?
Lemon. Lemon. Lemon
let me in! cried the clementine
time to dream replied sour lips.
Dream in a drizzle…
drizzle over –
over the top.
Phonemes.
Joking.