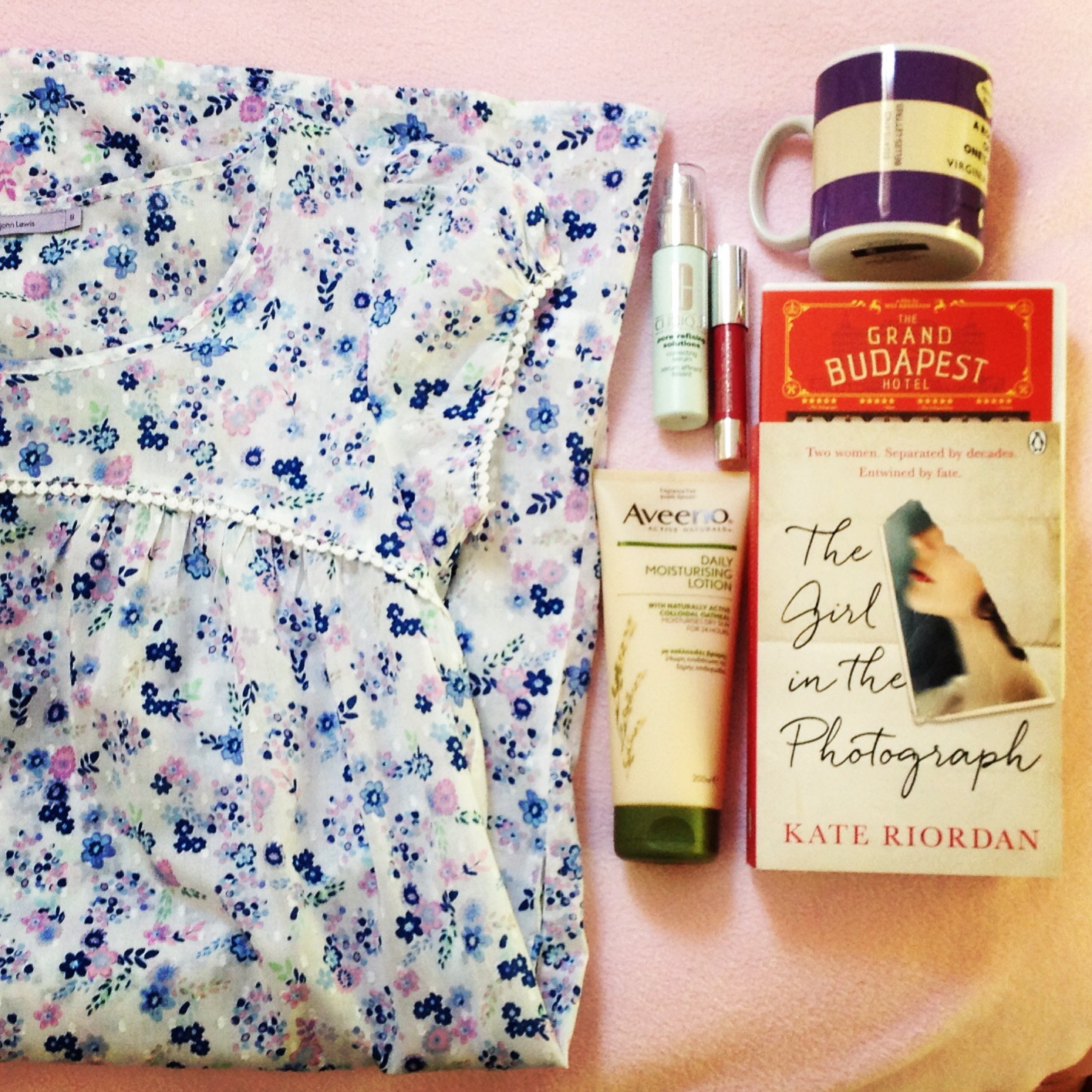 Treat your mum this Mother's Day with a thoughtful gift. What would she like?

John Lewis Floral Nightie £24. Pretty colourful cotton knee length nightie with a sweet trim at the sleeves.
Clinique Pore Refining Solutions Correcting Serum from £39 Big open pores around the nose be gone!
Clinique Chubby Stick in Super Strawberry £17 The best pinky-red lip colour around.
Aveeno Daily Moisturising Lotion £5.69 A very lovely body moisturiser made with colloidal oatmeal, perfect for sensitive skin.
'A Room of One's Own' Penguin Mug £9 Bring your mum her favourite tea on Mother's Day morning in this literary mug!
'The Grand Budapest Hotel' DVD £5 A brilliantly quirky film, I was genuinely happy to see it win four Oscars.
'The Girl in the Photograph' novel by Kate Riordan £7.99 A dramatic story beautifully told. It's 1933 and grammar-school educated secretary Alice Eveleigh has never been close to having a boyfriend… until she meets James, a married accountant, who she sleeps with once, and gets pregnant. Her parents are horrified and send her away to a manor house in Gloucestershire, where nothing is quite as it seems.