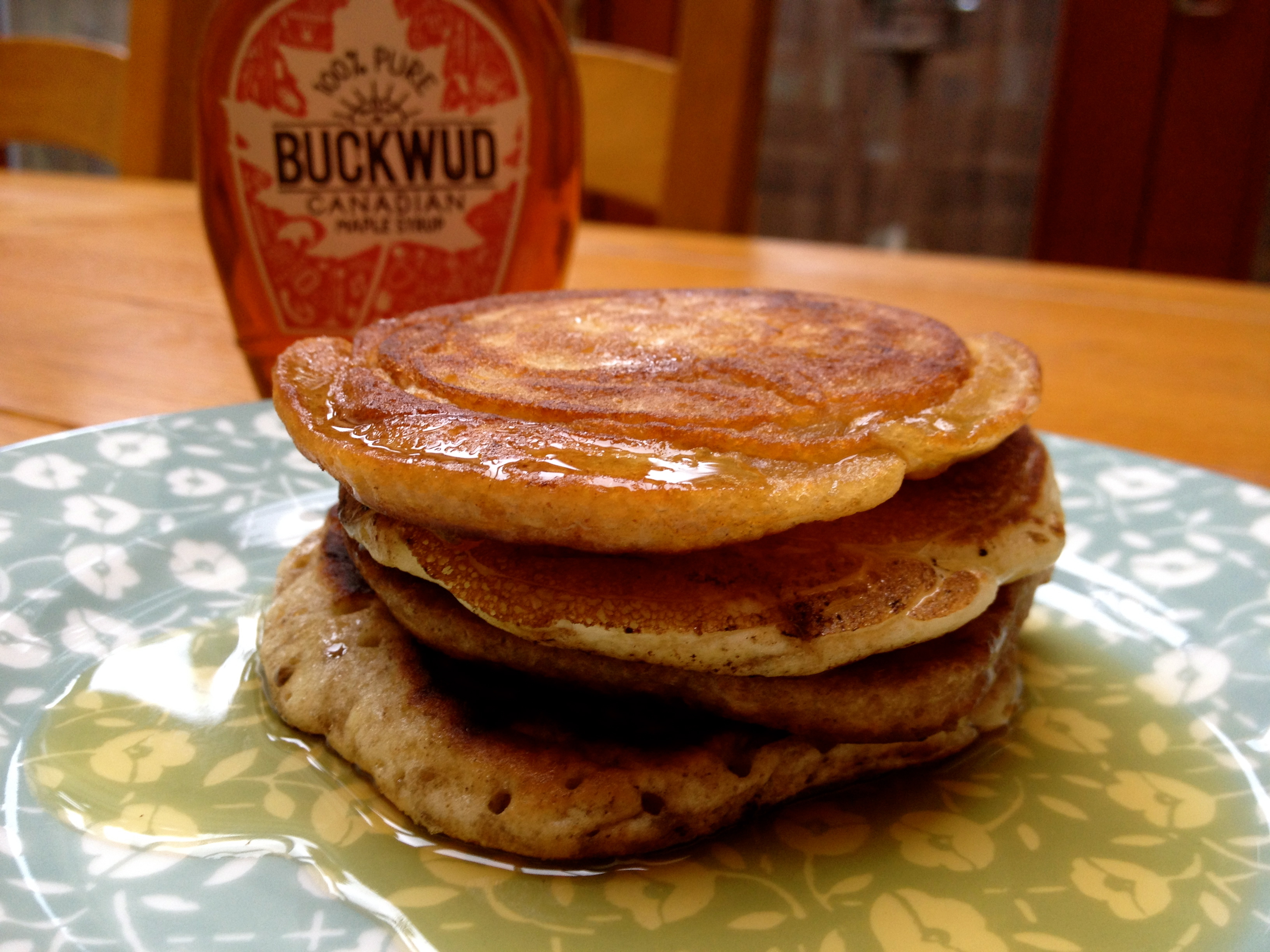 Last year I posted this recipe for Pancake Day: a traditional crêpe fashioned with toffee apple sauce. But this year, I fancied a change. I craved a slightly thicker, fluffier pancake that would soak up sticky maple syrup and complement streaky bacon, should I desire it. So I started to do some research (food research: the best kind!) and I found quite a few recipes that called for buttermilk or natural yoghurt or sour cream, annoyingly things you don't necessarily have in the fridge all the time.

I have always enjoyed tinkering (and tailoring) with recipes, making adjustments and modifying cooking methods to make things easier (as you know all of the recipes on here are a result of my creative playing with recipes – I would never, ever copy a recipe and pass it off as my own!), so I was up for the challenge of creating a straight-forward American-style pancake with ingredients readily to hand. The results of experimentation with flour, milk and eggs pays off in a pleasing pancake currency.
Here it is. Five ingredients. Super quick and easy.
To make about 15 pancakes, you will need:
100g self-raising flour
25g caster sugar
½ tsp baking powder
1 egg
¼ pint of semi-skimmed milk
A bit of butter (to melt in the saucepan before you start)
Maple syrup (to drizzle over before you eat!)
Sift the flour and baking powder into a large bowl and add the caster sugar and mix together. Make a well in the middle and add the egg and half the milk and beat to create a thick batter. Add the remaining milk and stir thoroughly until completely smooth.
Melt about a teaspoon of butter in a pan and with a ladle (or a tablespoon) drop spoonfuls of batter into circles onto the pan and allow to cook until the bottom is firm before you flip it over to cook the other side.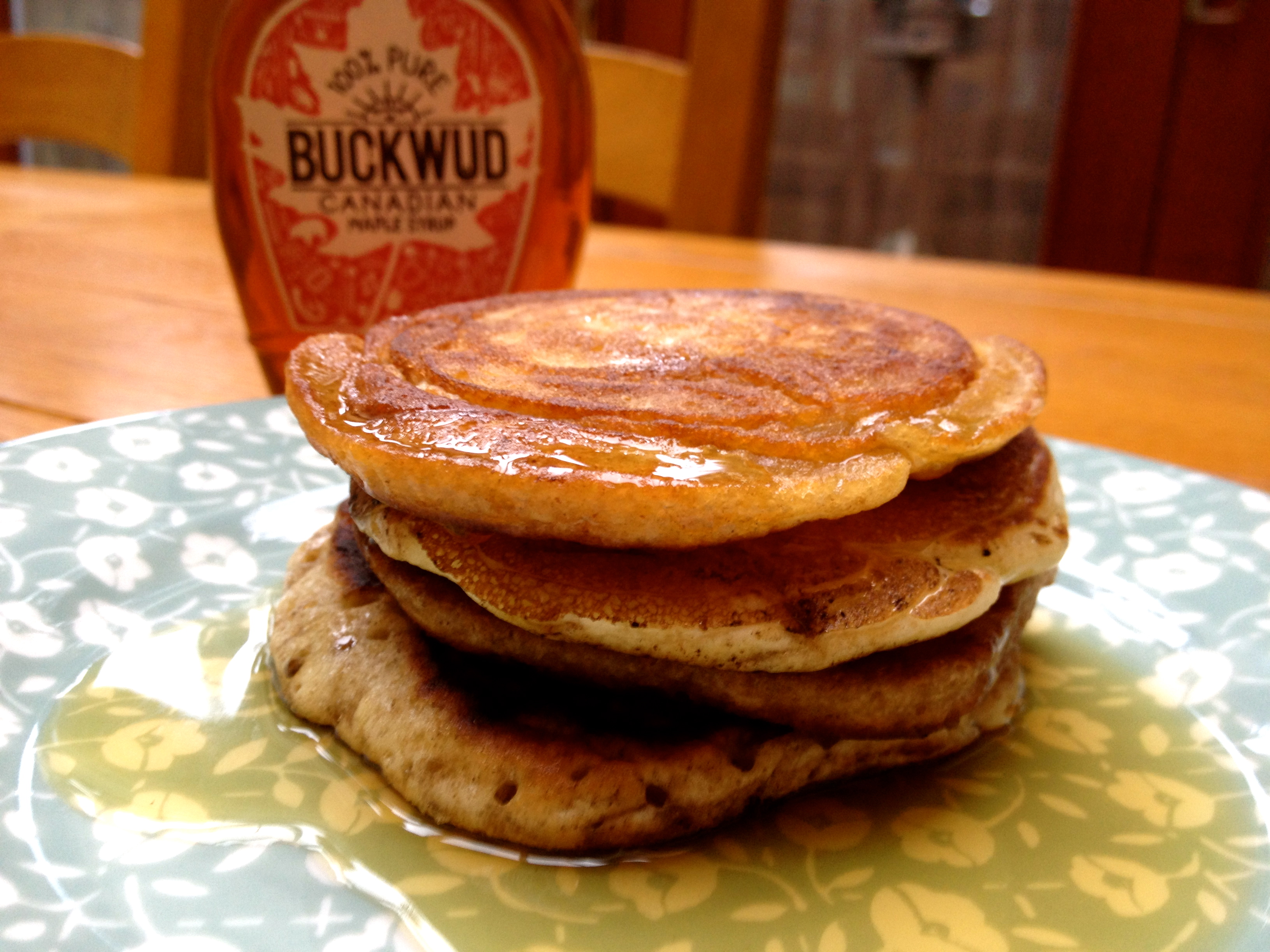 Stack your golden pancakes as high as your appetite dictates and enjoy with maple syrup… In braided hair and a long sleeved Breton top.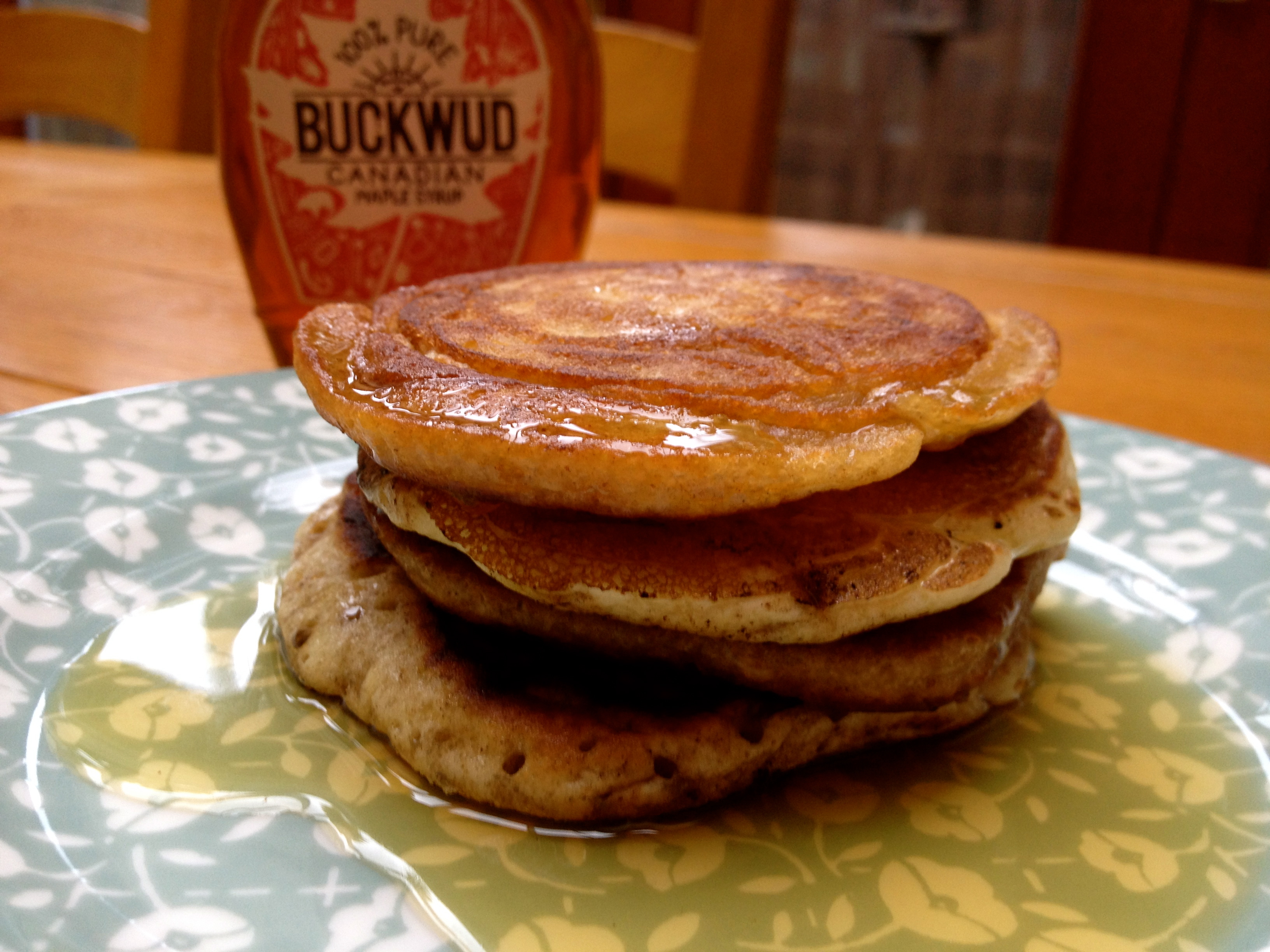 Flippin' marvellous!