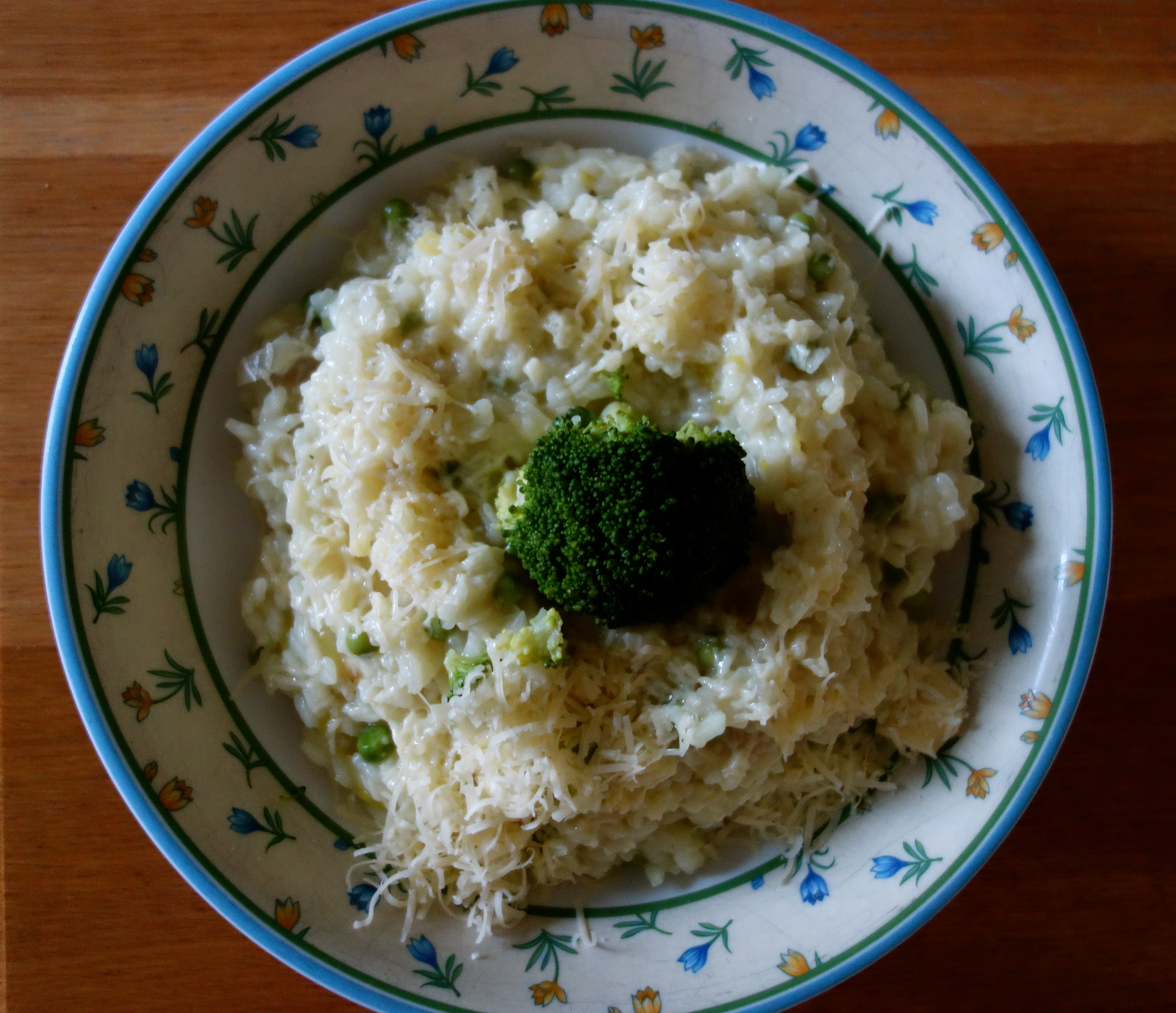 May I suggest a simple and delicious cheddar cheese risotto for Christmas Eve? The tang of the cheddar cheese against the plump risotto makes it a comforting, light and a welcome vegetarian meal at this time of year. Plump for plump risotto!
For 4 people you will need:
400 – 500g of Arborio Risotto rice
1 red onion
2 leeks
2 heaped teaspoons of vegetable stock
2 handfuls of frozen petits pois
Half a teaspoon of dried Herbs de Provence
300g mature cheddar cheese, grated
Extra virgin olive oil
Broccoli, chopped into florets
Finely chop the red onion and leeks. In a large saucepan pour a few tablespoons of extra virgin olive oil (enough to cover the base of the pan) and on a low heat, add the red onion to the saucepan and allow the onion to soften.
Measure out the risotto rice and add the rice to the onion and stir. Add lots of boiling water to the saucepan so the rice can cook in the water. Add 2 heaped teaspoons of vegetable stock to the pan and stir and turn the heat up a little. Stir continuously for 10 minutes, adding more boiling water as you go!
Bring a small separate saucepan of water to the boil and cook the chopped broccoli.
Add the chopped leeks and dried herbs to the rice and continue to stir for another 10 – 15 minutes and add extra boiling water.
Once the rice has cooked, add two thirds of the grated cheese to the rice and stir and quickly remove from the heat.
Top with the rest of the cheddar cheese and broccoli and serve!