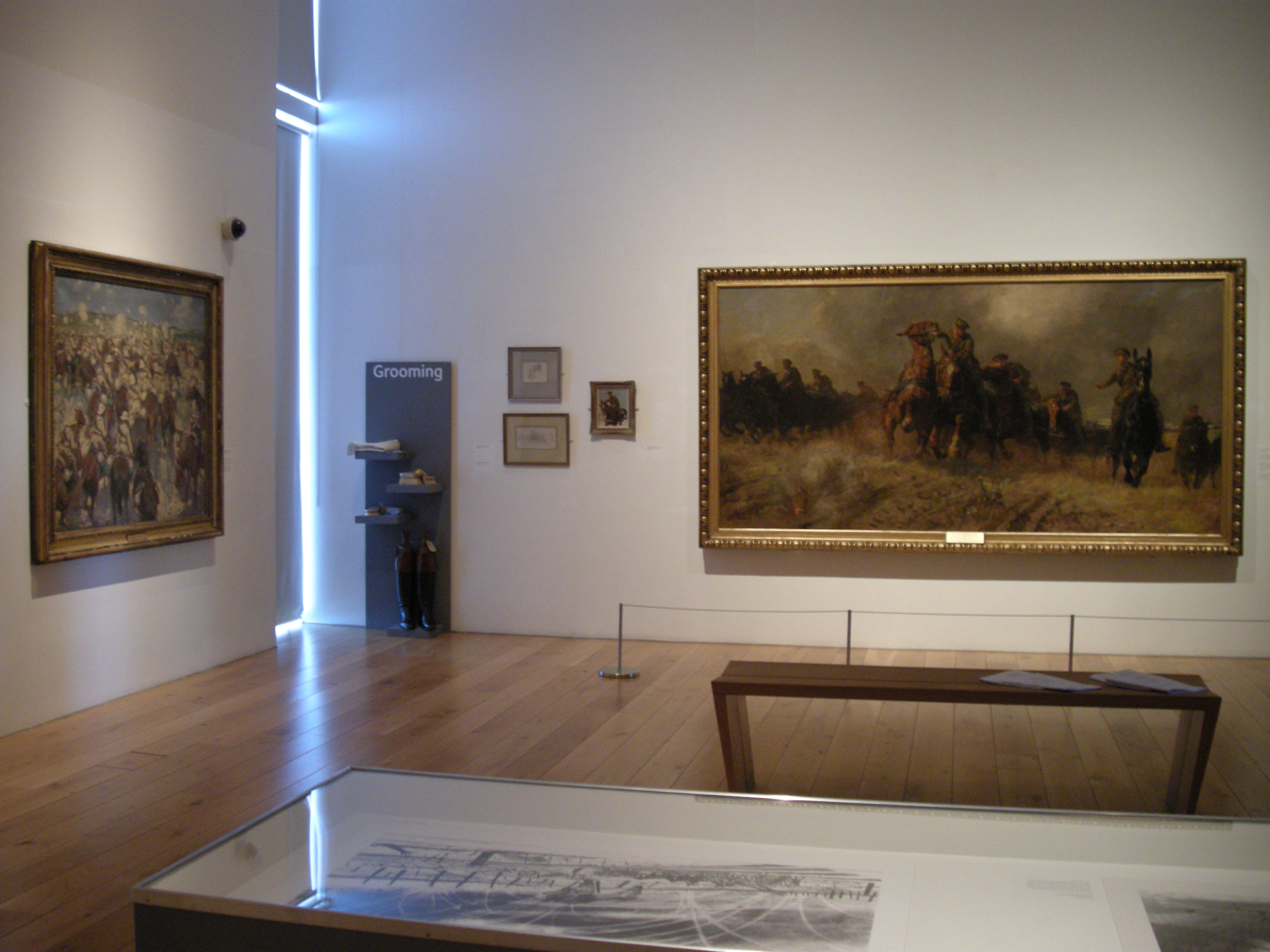 The horse played a crucial part in World War One and horrifyingly over 10 million horses died through exhaustion, disease, bullets, and many sadly fell and sunk into the mud of the front line.
An exhibition exploring the role of these brave horses in the First World War has opened at The Lightbox in Woking. The terror of the war is depicted through the paintings of fine artists such as Sir Alfred Munnings, William Roberts and John Singer Sargent; and the latter was commissioned as a war artist by the Ministry of Information to go to the Front to paint a commemorative work of the British troops in action.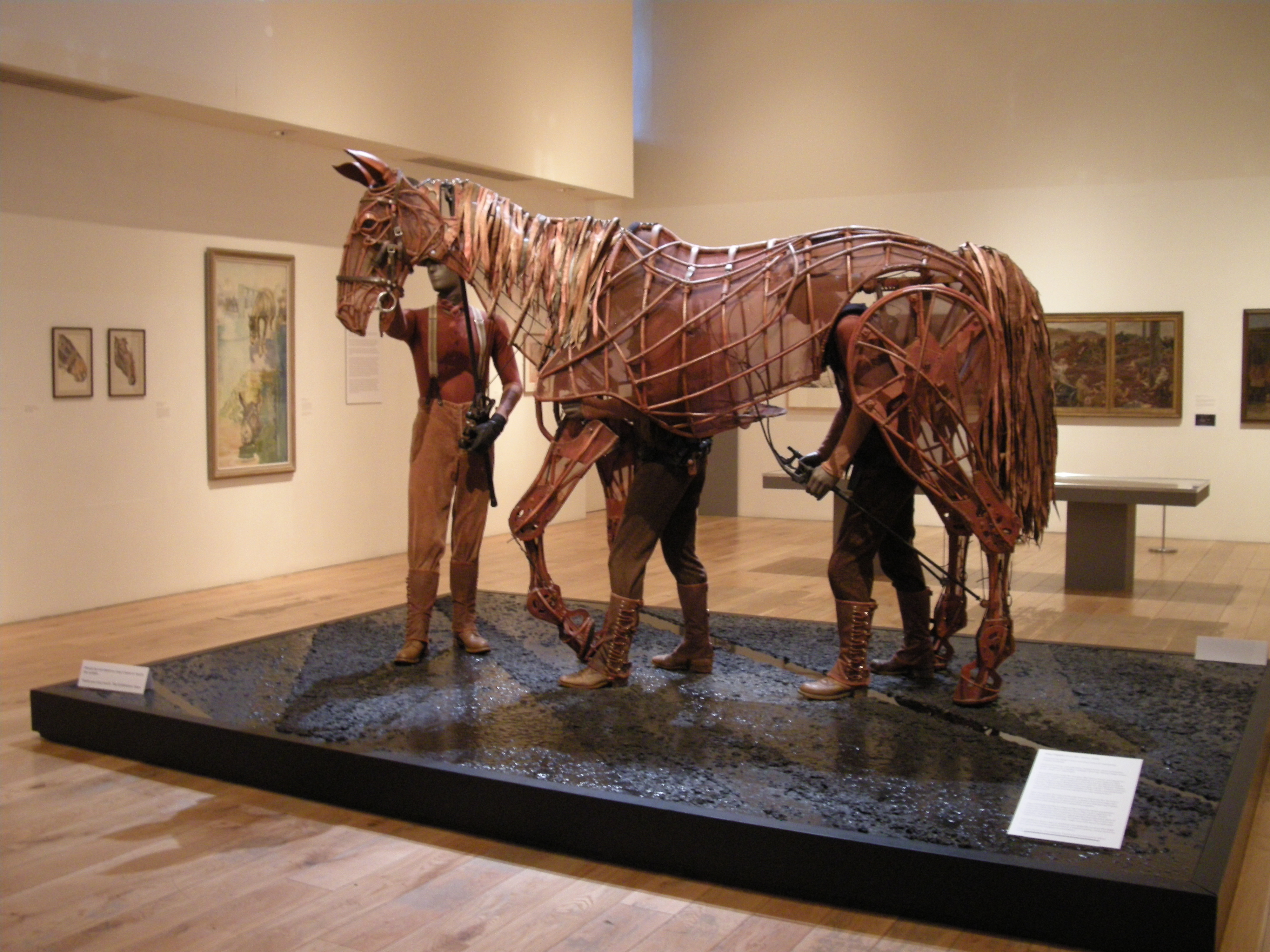 Also featured in the exhibition is the striking horse 'puppet' from the hugely successful National Theatre production of War Horse – the dramatisation of the children's book by Michael Morpurgo. Lively charcoal sketches of the original sets and costumes by Rae Smith, the set designer for the National Theatre's production of War Horse in 2007 who won a British Olivier Award for her work, fill display cabinets in the show.
The exhibition also examines the training and the care of horses and highlights Surrey's role in preparing horses for war, as well as the function of animal charities The Blue Cross and the RSPCA.
The First World War was the last conflict in which horses were to play a major part and they outnumbered soldiers on the various fronts; when the war began the British Army had 25,000 horses, but 500,000 were needed to go into battle. The recruiting posters and those seeking horses illustrated idealised images of horses and riders charging at the enemy. The tasks of horses in war changed to become a beast of burden and transport, as the war became a battle of attrition between two opposing systems of trenches. The horses played a crucial role: they pulled heavy guns, transported munitions and supplies and carried the wounded and dying to hospital.
At the end of the war, the healthiest and youngest animals were brought back to the UK, with 25,000 remaining in the army, and 60,000 sold to farmers, who had felt the loss of horses. During the war, the Farnham Herald reported that farmers in Hampshire were in trouble because 'The horses belonging to the farms had been commandeered.'
It's an absolutely fascinating exhibition, one that everyone needs to see.
'The Horse at War 1914 – 1918' exhibition is on at The Lightbox until 1st March 2015. More information can be found on The Lightbox website.