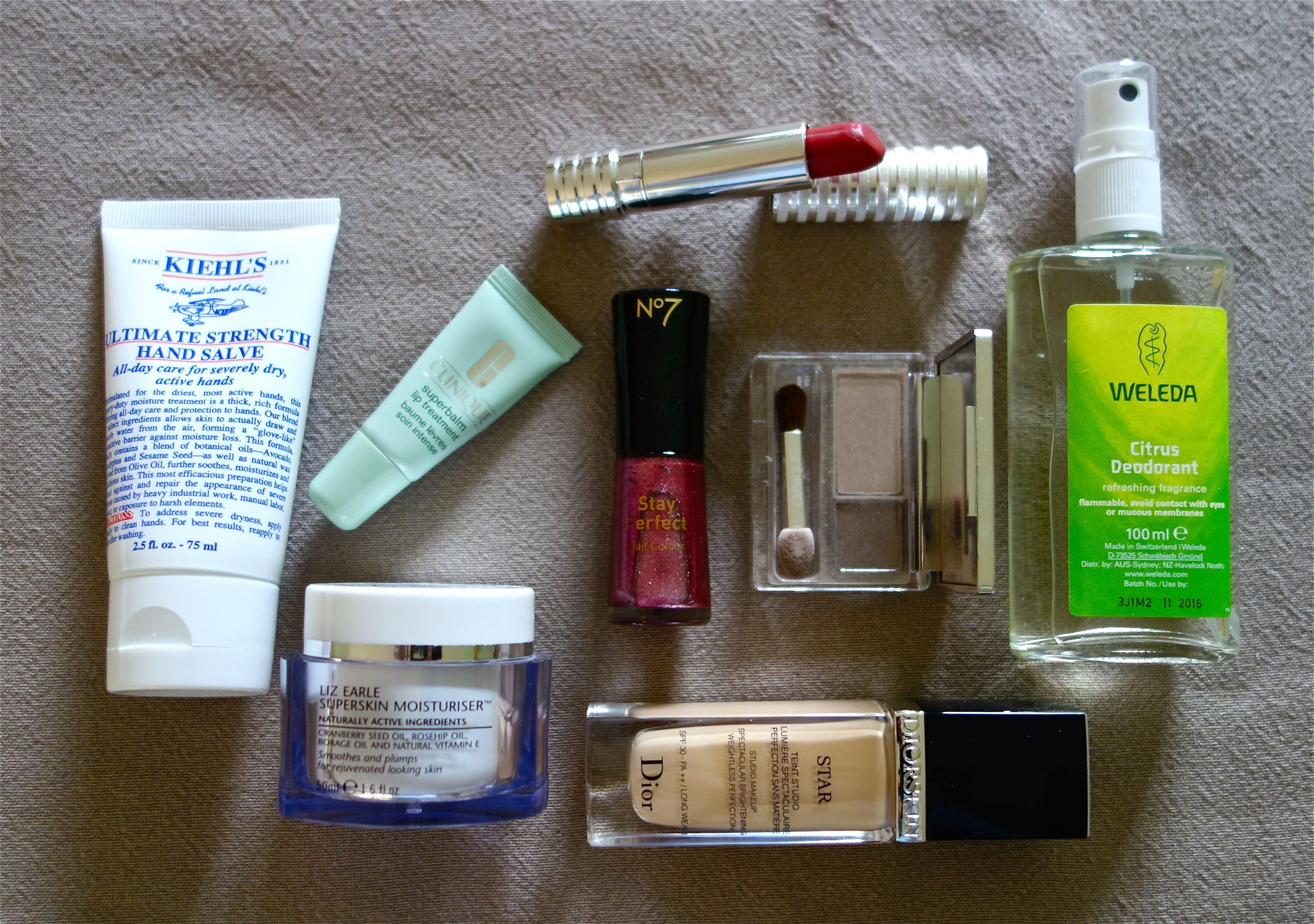 It's getting cold outside and your skin might be feeling stressed by the vagaries of chilly weather. But dry hands and chapped lips needn't scream (if they could!). Anyone who says they don't like the Autumn effect needs to meet these products ASAP…
Kiehl's Ultimate Strength Hand Cream £14 I've written about this amazing hand cream before on here. If you think your hands are beyond help, slather this cream on every morning and night and within a few days, you'll notice the difference. I promise.
Clinique Superbalm Lip Treatment £13 Since Dior discontinued their Crème de Rose lipbalm, I've found a replacement in the form of this Superbalm lip balm. Think of it as a zooped up Vaseline: very hydrating, super softening and not at all sticky. The applicator is ideal for hygienic on the go touch ups.
Liz Earle Superskin Moisturiser £39 Up your moisturiser intensity as it gets cooler for ultra soft skin with this lovely thick cream from Liz Earle.
Boots No7 Stay Perfect Nail Colour in 'Milan' £6 Can't decide between plum or metallic nails? Go for both! I always love No7 nail varnishes and this one is like a hybrid: rich purple colour with sparkly golden undertones. So chic.
Clinique Long Last Lipstick in 'Dubonnet' £17.50 Warm, long lasting colour with a gentle berry hint. Perfect if you're a bit worried about going for the all-out dark lip.
Clinique All About Shadow Duos in 'Day Into Date' £22 This is the best eyeshadow pairing to create a gentle smoky eye for day and night.
Dior Star Fluid Foundation £32 I love this base. Very sheer and lightweight and, rare for a foundation, you can easily apply only where needed with no tell-tale marks. So if you don't want to use up almost an entire tube of concealer in one go on a particularly troublesome part of your face, simply blend in a small pump of this wonderstuff for excellent coverage.
Weleda Citrus Deodorant £8.95 A lighter, natural deodorant for the chilly months will keep you fresh and nice to know!
I keep vanity
in my pockets.
It's something I have to dig deep for,
see?
On the surface – faces
face it.