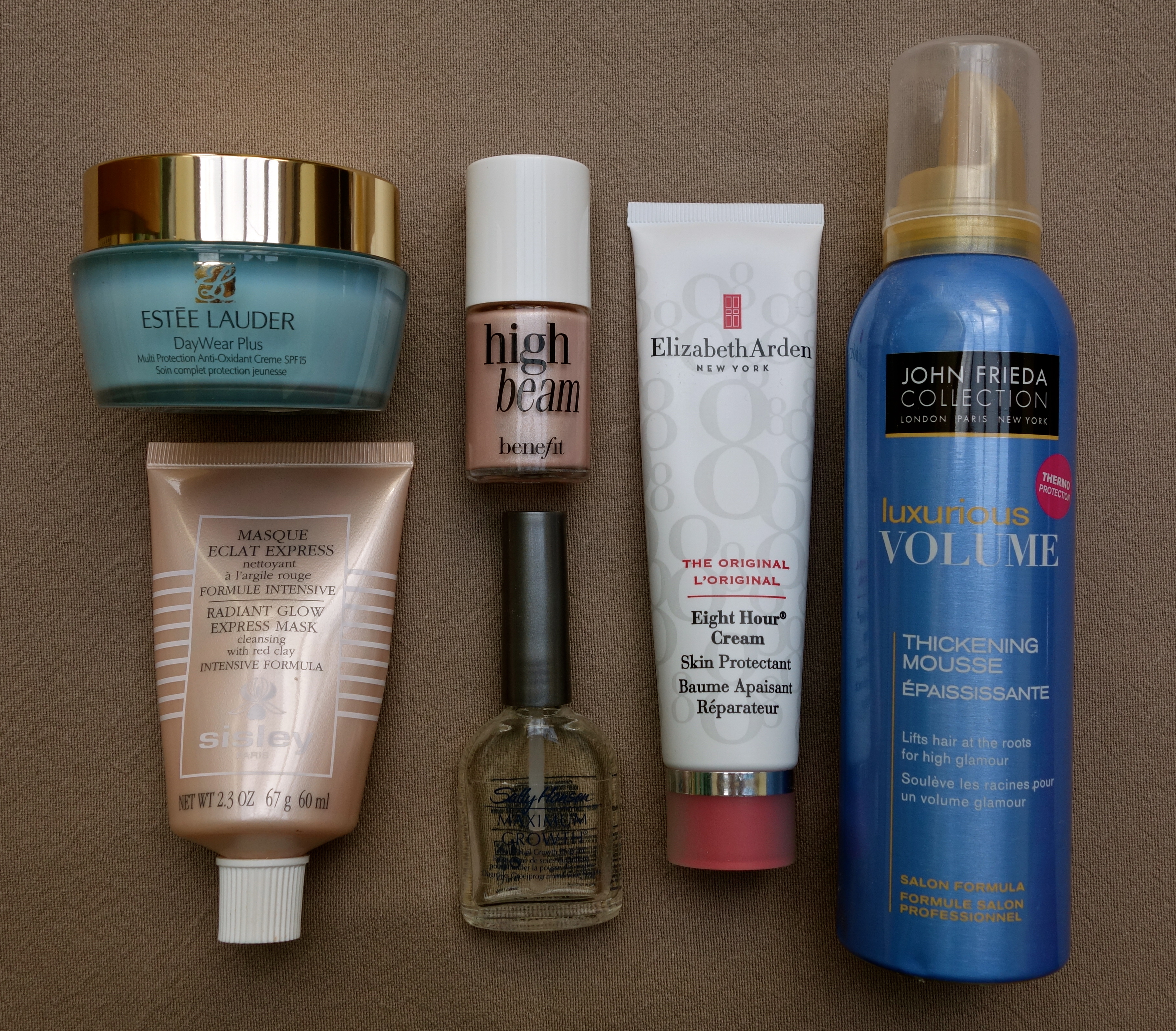 Isn't surreptitious beauty the best? There are famed beauty heroes that work wonders without drawing too much attention to their miracles. They work quietly and sometimes only you know they're there. It's like a secret between you and your reflection in the mirror.
Here are my favourite secret miracle workers:
Sisley Radiant Glow Express Mask with Red Clay £73 I have no idea how a facemask that only spends 5-10 minutes in contact with your skin can do so much, but this works wonders! After I've washed this mask off it looks like I've already put concealer on or applied a light wash of BB cream. Pores are minimised, red blotches are calmed, skin is radiant and I am smiling.
Estée Lauder DayWear Advanced Multi-Protection Anti-Oxidant Creme £40 A lovely moisturiser with SPF15 and a perfect base for makeup. Oil-free and very refreshing, I find it cools inflamed skin and smells slightly like cucumbers.
Benefit High Beam Luminescent Complexion Enhancer £19.50 Dot a tiny bit on your cheek and brow bones for a natural 'lit within' glow (no one will know it came from a bottle!)
Elizabeth Arden Eight Hour Skin Protectant £26 Is there anything this balm doesn't do? Rich in skin-loving Vitamin E, it soothes and moisturises very dry patches and grazes, tames brows and protects lips.
John Frieda Luxurious Volume Thickening Mousse £5.99 If you've got fine hair or you've recently opted for the 'rebel bob' hair cut, this stuff is amazing. Simply tip your head upside down when you step out the shower and work one pump of mousse through the roots of your wet hair and roughly dry with a hairdryer. It lifts your hair like magic.
Sally Hansen Hard as Nails £4.75 Do you have nails that won't grow beyond a certain point because they constantly break? This is the thing for you.
Surreptitious. Surreptitious – superstitious – supercilious – suspicious – spurious – (sequacious ) – loquacious.