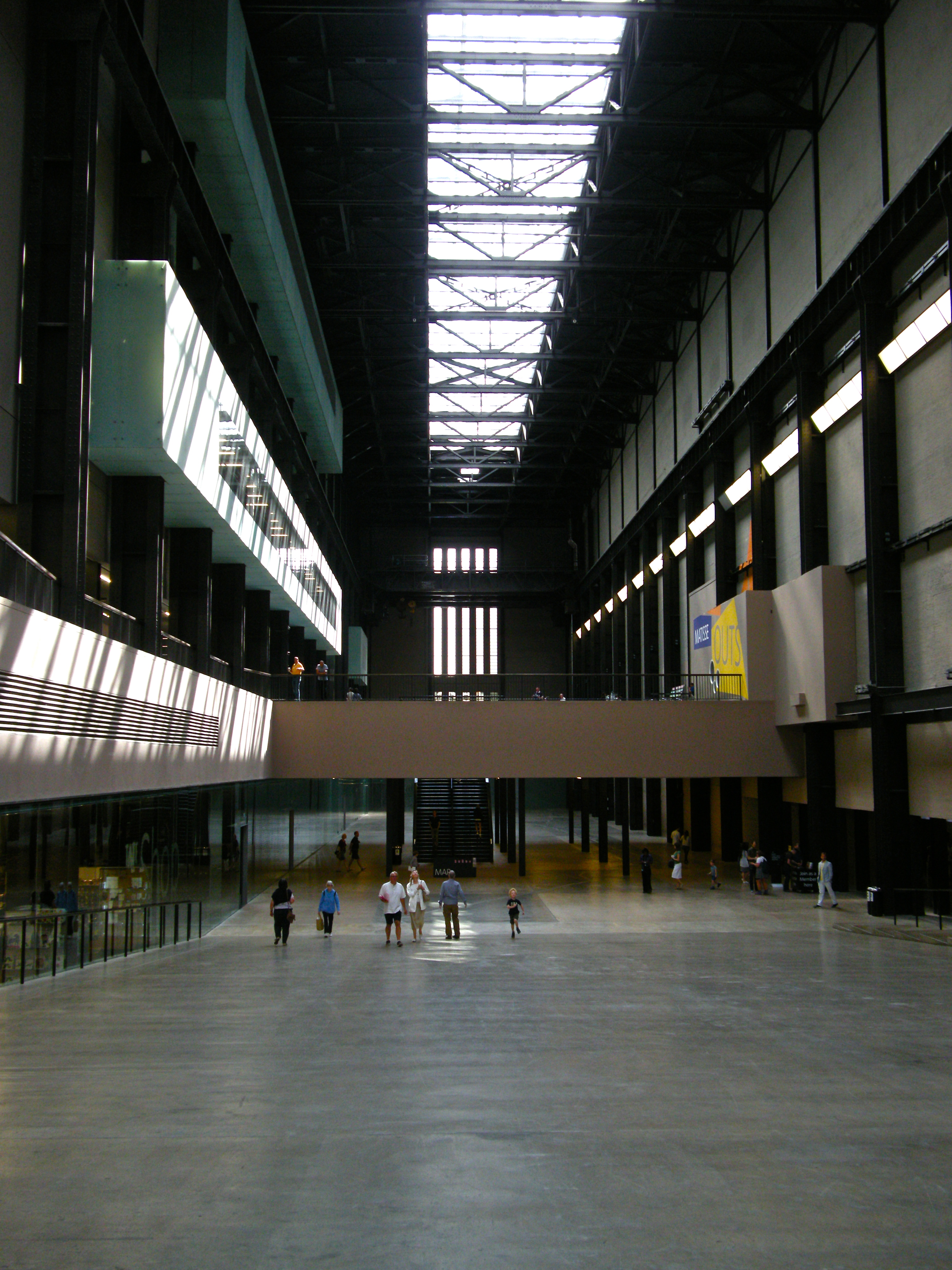 Movement was very important to artist Henri Matisse (1869-1954). His art has a particularly playful energy, and none more so than in his later works. Health problems in the early 1940s meant that his physical mobility was limited, but he would not let his creativity be held back in the same way. He created a new method of working by using cut out shapes from painted paper to produce a new form of art. The exhibition at the Tate Modern explores Matisse's development of this technique: The Cut-Outs.
Matisse used the blank canvas like a pin board as he could rearrange the cut-out shapes as he chose. The exhibition shows how Matisse's feelings towards his own cut-outs changed. Initially he was slightly disappointed when he saw them published in a book, as they seemed to lose the contrast of the different textures involved. He was worried they looked flat and he said that printing them 'removes their sensitivity'.
However, he shifted from treating the cut-outs as simply a practical planning technique to adopting it as an exciting new medium and works of art in their own right.
Matisse immersed himself in his cut-outs. He worked intensively, sometimes completing an entire cut-out in only one or two days. He relied on his studio assistants to pin the paper shapes in place during the day and he would continue to think over the composition at night.
In 1947 Matisse embarked on designs for the Dominican Chapel of the Rosary in Vence in the South of France. A nun called Sister Jacques who had nursed him through an illness four years previously approached him to advise on the design of one stained glass window. But Matisse took on the whole decorative scheme of the chapel, as he imagined his cut-out window designs transformed into glass. So that he could understand the relationship between the different elements he was designing he turned his entire studio and bedroom into a replica chapel! He was very pleased with the completed project and called it 'the result of all my active life'.
The exhibition also shows his designs for an artist's book, which demonstrate the evolution of the cut paper technique. I was really interested to see that he made a kind of coded key to his shapes, so each drawing had a meaning: 

I'm particularly fond of 'Le cow-boy' drawing! If only learning Teeline Shorthand had looked like that.
I was very surprised by the scale of his cut-outs. Some are absolutely huge, filling entire walls of rooms (I like to picture scissors the size of Big Ben's hands slicing their way through sheets of paper making a spectacularly soothing sssshhhhhch sound).
Afterwards I went up to the Members Room, soaked up the sunshine and admired the view over a double chocolate cookie.

Henri Matisse 'The Cut-Outs' is on at the Tate Modern in London until 7th September.