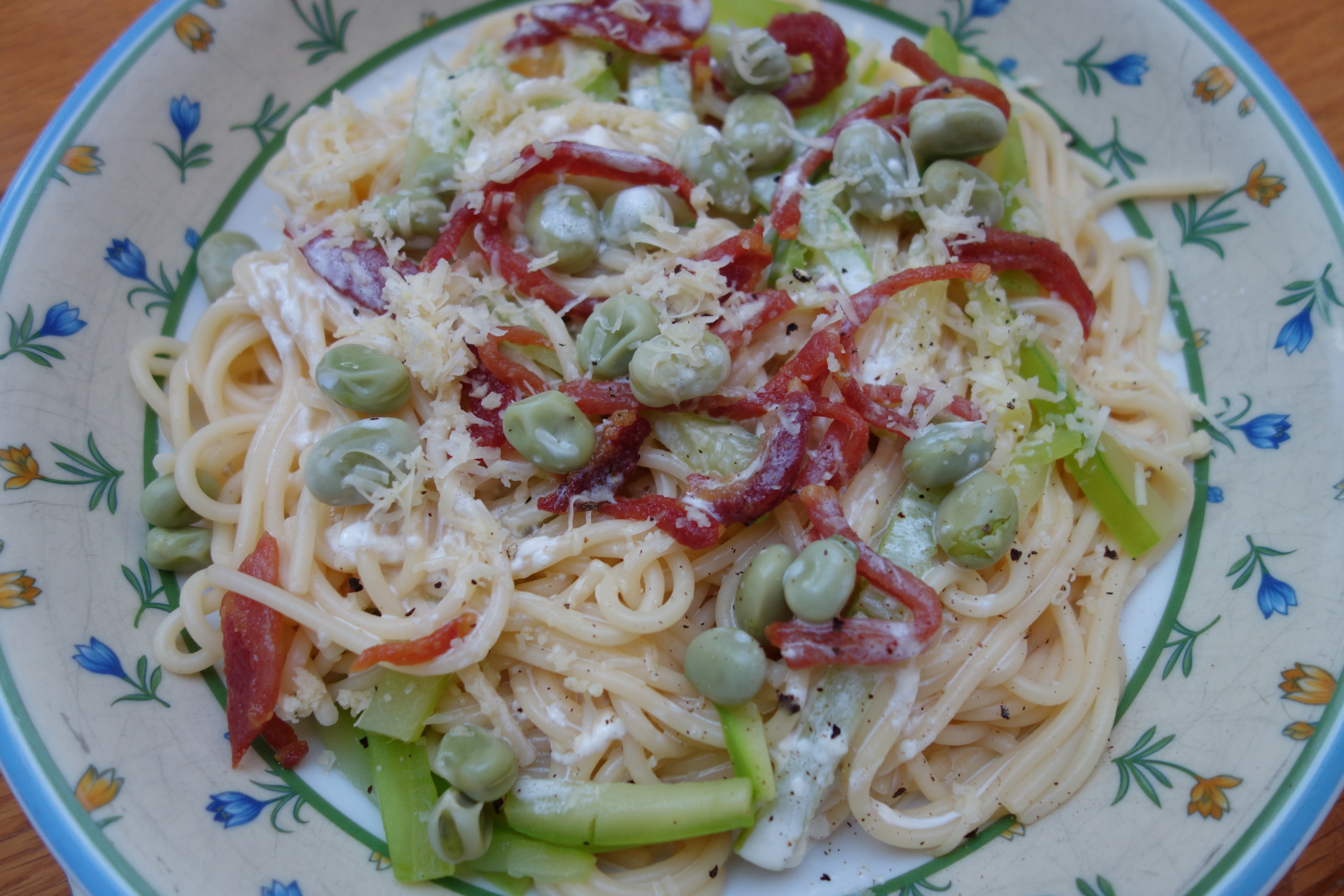 I wanted to make a simple and delicious summer dinner with my fresh (homegrown!) courgettes. This bacon and courgette spaghetti dish is light and ideal for a summer evening. Enjoy with a cold glass of Pimm's.
Serves two, so double up if you're entertaining.
Ingredients:
Spaghetti
3 rashers of Bacon
2 courgettes
1 small red onion
Handful of broad beans
Half a small carton of single cream
Grated cheddar cheese
A bit of mustard
Dice a red onion and fry in a little olive oil and set to one side once nicely softened. Cut the bacon into thin strips and fry up.
Cut the courgettes into batons and set to one side.
In the meantime, cook the spaghetti in a large saucepan with a dash of olive oil in the pan (as per instructions for dried or fresh spaghetti).
In a small saucepan, bring a small amount of water to the boil and cook the broad beans. Drain and add to the bacon and onion.
Boil a larger saucepan of water, throw in the courgettes and blanche for one or two minutes before draining.
In the smaller saucepan, heat cream slowly and add a tiny bit of mustard (depending on your taste!) and season with pepper. Heat slowly and stir as you go.
Drain the cooked spaghetti and add the bacon, onions, broad beans and courgettes. Drizzle with the cream sauce and top with grated cheddar cheese and season with pepper.
Fast and delicious!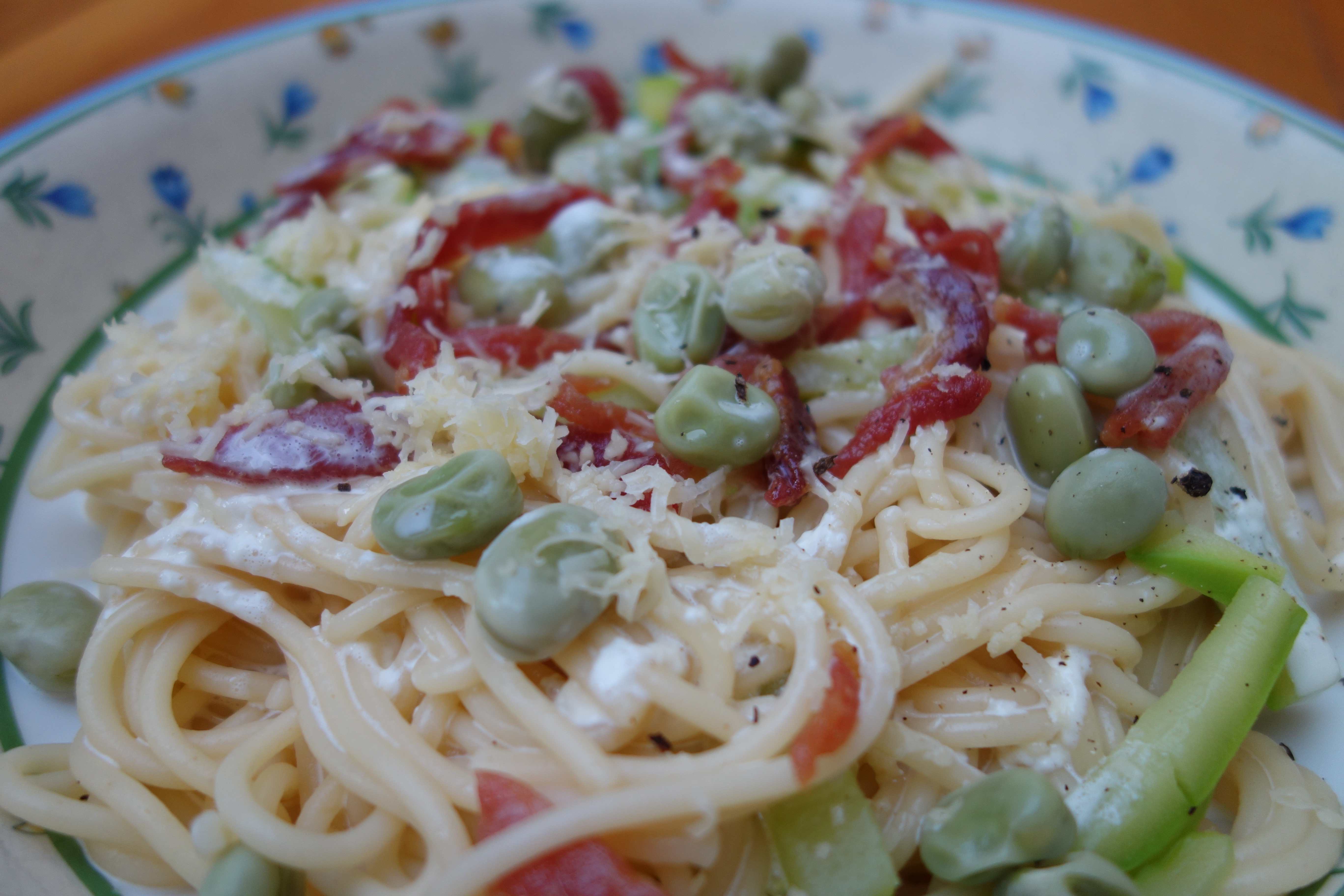 Sprinkle broad beans like confetti over spaghetti,
Make sure you get plenty of pretty
dishes at the ready
as we dance around, scatty
like little witty
ungulates!