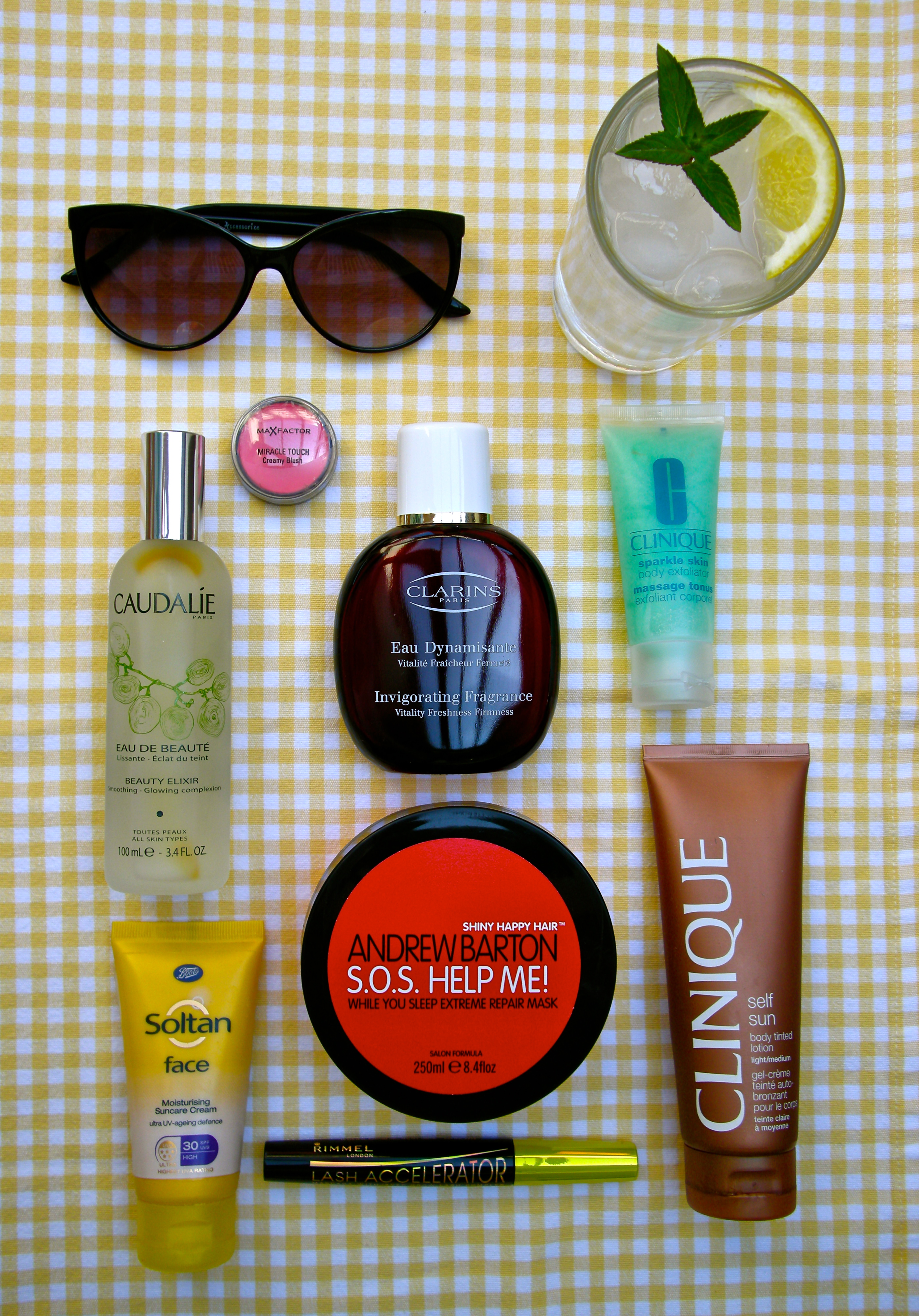 The heatwave is on!
Long hot days are followed by interminable airless nights. You may feel like you're melting, but you don't have to look it. Here's my Summer Beauty Edit: a collection of skincare products and makeup heroes that make you look and feel comfortable in the heat.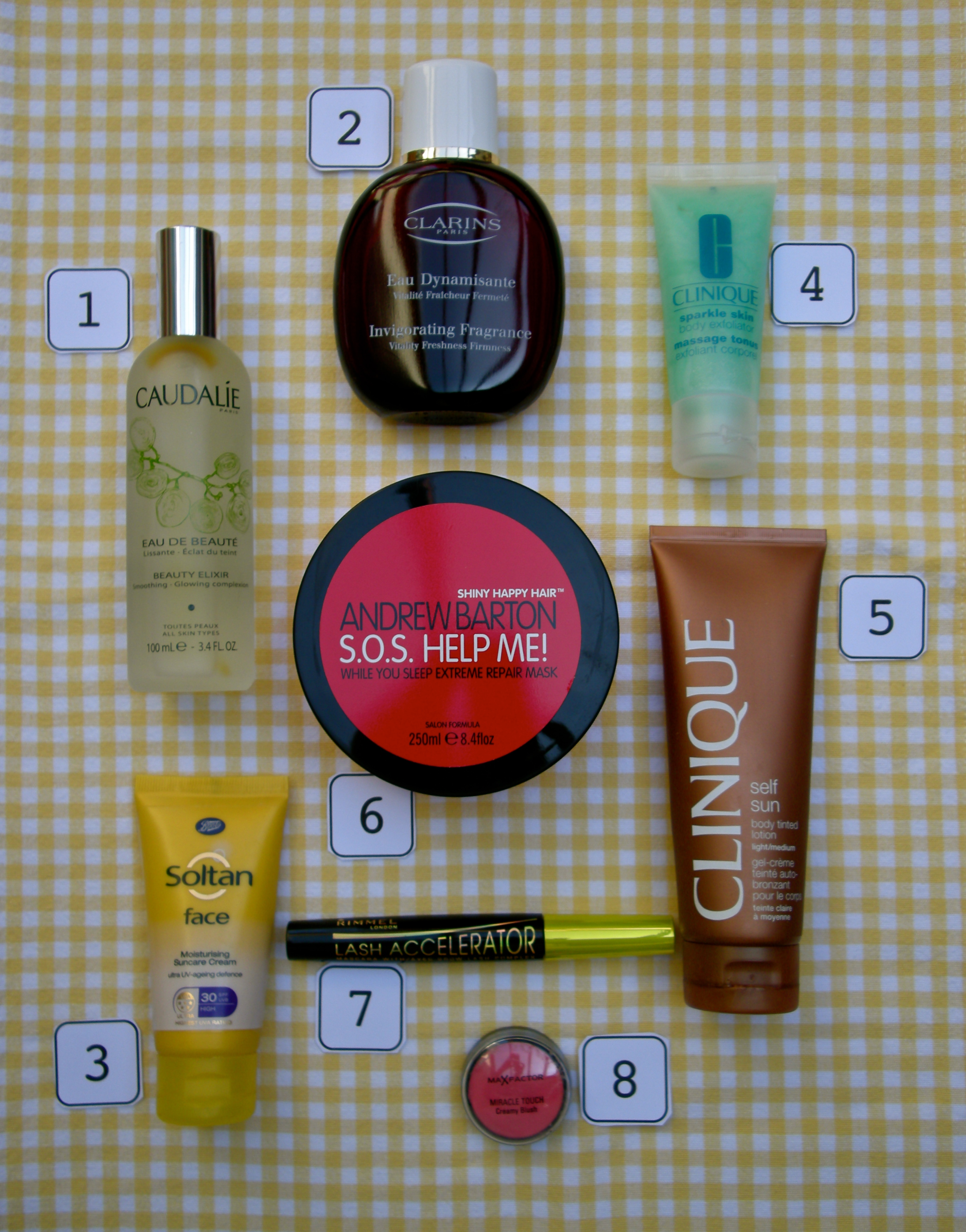 1. Caudalie Beauty Elixir £32
A splash of this beauty elixir on your face is a shortcut to freshness. This cult product boosts radiance, adds moisture and sets makeup. With ingredients like rosemary, balm mint and grape extract, you'll feel calm and invigorated. Keep it in the fridge for a bit of extra zing and spritz throughout the day.
2. Clarins Eau Dynamisante £39
This is one of my favourite perfumes because of the sheer boldness of the scent. An androgynous fragrance with plucky notes such as ginseng and patchouli, it will energise and lift you in the heat. It's perfect for Summer days as it's safe to wear in the sun.
3. Boots Soltan Moisturising Suncare Cream SPF 30 £4.50 (half price!)
Obviously.
4. Clinique Sparkle Skin Body Exfoliator £19
Buff off dry flaky skin and prep for fake tan (if you choose to use) with this exfoliator in the shower. Use once or twice a week for smooth, soft skin.
5. Clinique Body Daily Moisturiser Light-Medium £19
If you feel you need to take the glare off your limbs, then use this fake tan for a bronzed, natural looking glow.
6. Andrew Barton Hair Mask about £5
Days spent at the beach in the sun are wonderful, but it can take its toll on your hair. Restore your tresses with this luxurious hair mask. It smells amazing, like brazil nuts. You'll love it!
7. Rimmel Lash Accelerator Mascara £7.99
In the Summer, I just slick on one coat of mascara and a touch of blush. This mascara lengthens as you go.
8. Max Factor Miracle Touch Creamy Blusher £6.99
Summer skin should glow with a light dewiness and your makeup needs staying power. This lovely pink cream blush does not budge and adds instant prettiness to your face. My favourite cream blush!
Hot. Hot. Hot
to trot, hat to chat,
cheeks minx,
eyes wink, 
a splish of fragrant
water to splash out flagrant
heat.