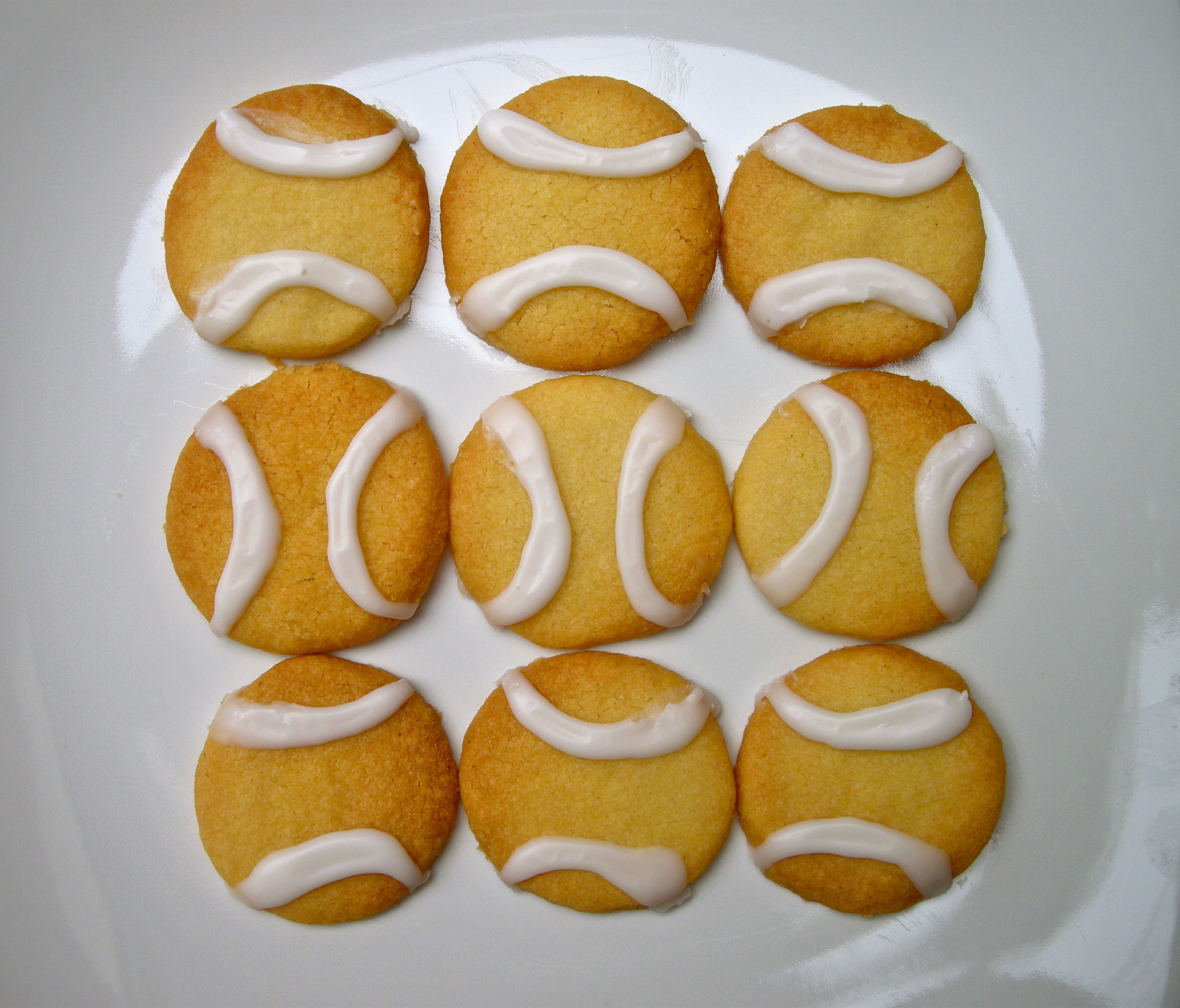 I absolutely love the fortnight of Wimbledon tennis. So I've created this very quick, fun little recipe to celebrate: lovely lemon biscuits in the shape of tennis balls. You can make them in time for the finals this weekend!
Ingredients
115g butter, softened and a bit extra for greasing
140g plain flour
50g caster sugar
Grated rind of 1 lemon
Icing sugar and water
Put the butter and sugar in a bowl and quickly mix the two together with a spoon. Add the sifted flour and lemon rind to the bowl, and rub in the butter mix to the flour, until the mixture looks like breadcrumbs. Using your hands form the mixture into a dough, cover the bowl with cling wrap and chill in the fridge for half an hour.
Preheat the oven to 180°C/350°F/Gas 4 and lightly grease your baking dish with a bit of butter. Roll out the dough onto a floured surface (with a floured rolling pin) to the thickness of about half a centimetre.
Using a circular cookie cutter, stamp out the biscuits and arrange on your baking tray with enough room for each biscuit to get bigger in the oven. Collect the trimmings and roll out again to make more biscuits.
Bake in the oven for 12-15 minutes until they are golden brown. Leave to cool on a wire rack.
Mix up some icing sugar and pour it into an icing bag. Simply draw on two semi-circle shapes onto the biscuits and you're ready to enjoy while watching the tennis!
Make a racquet of biscuits and stack it high!