Apropos: Brunch. With radical iconoclasm.
Or weekday lunch. Or dinner party appetisers. Or as elevenses. You get the gist! I
like to make these savoury cheese muffins as bite-sized mini munchies,  but you can make them a bit bigger if you like.
Ingredients
1 small red onion or shallot, very finely chopped
1 egg
200g grated cheese
220ml whole milk
20ml single cream
300g self raising flour
1 tsp bicarbonate of soda
Extra virgin olive oil (enough to just cover the base of a saucepan)
A bit of butter for greasing the muffin tin
Preheat the oven to 170°C. Grease out the muffin tin with a bit of butter. Grate the cheese and put to one side.
Fry the finely chopped onion in a generous amount of olive oil in a saucepan until soft and put to one side.
Pour the milk, cream and egg into a bowl and whisk briefly together.
Sift in the flour and bicarbonate of soda to the mix and fold in thoroughly with a spoon.
Add the onions and stir.  The mix should resemble a thick batter.
Add the cheese gradually little by little, stirring as you go, until completely incorporated.
Spoon the mixture into the muffin tins, filling each one three quarters full.
Bake in the oven for 15-20 minutes until the sponge bounces back, or for 20-25 minutes for larger cheese muffins.
It makes quite a large batch so they're perfect for sharing (if you can!)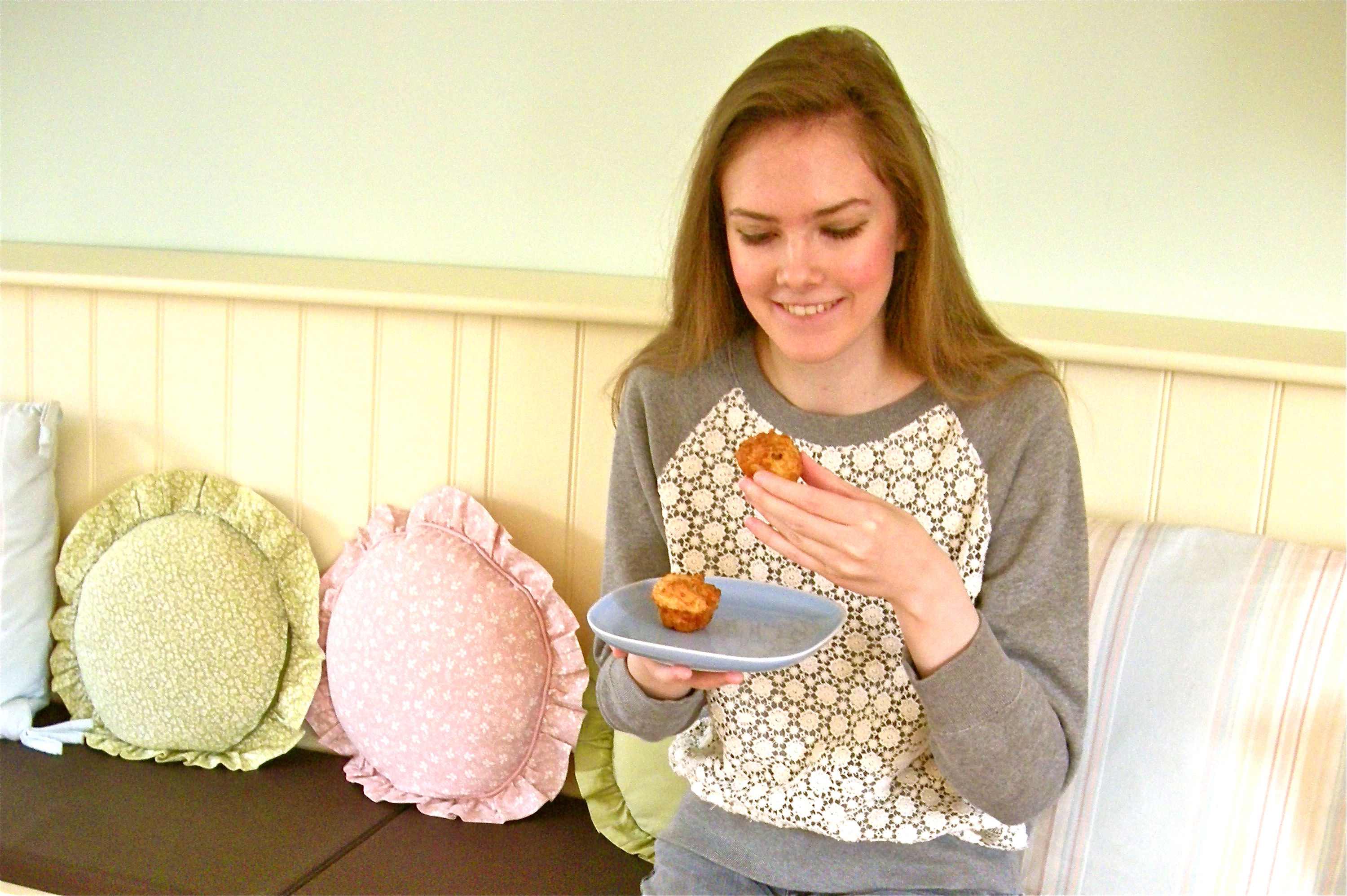 For those interested, to complete the relaxed Sunday feel I wore a pretty lace grey sweatshirt from Jack Wills!